| 0 | 0.00" | 60 | 190 |
| --- | --- | --- | --- |
| TORNADOES | HAIL | WIND | MILES |
June 4th featured a stationary front draped across southern Nebraska stretching east of a lee trough in eastern Colorado as the remnants of an MCV drifted across eastern Kansas. This setup would bring dewpoints near 60°F into southern Nebraska bringing with it MLCAPE values around 2,000 J/kg. I was expecting a few supercells along the front west of Grand Island so decided after work to head west and check stuff out.
SPC also had a similar forecast and had a 2% tornado risk drawn across the stationary front through Nebraska as well as along the dryline south into Kansas and the panhandles.
SPC had also issued a mesoscale discussion shortly before 21z indicating that a severe thunderstorm watch would probably be required across central Nebraska. As work ended, visual satellite depicted an agitated cumulus field to the west with cells beginning to develop from Broken Bow back to North Platte. My plan was to just hit highway 2 and head northwest and get on a storm without anything specific in mind.
As I hit the road, the aforementioned severe thunderstorm watch was issued by the SPC as the cells began to fire along the front. Around 23z I finally got on one of the newly formed cells south of Ansley.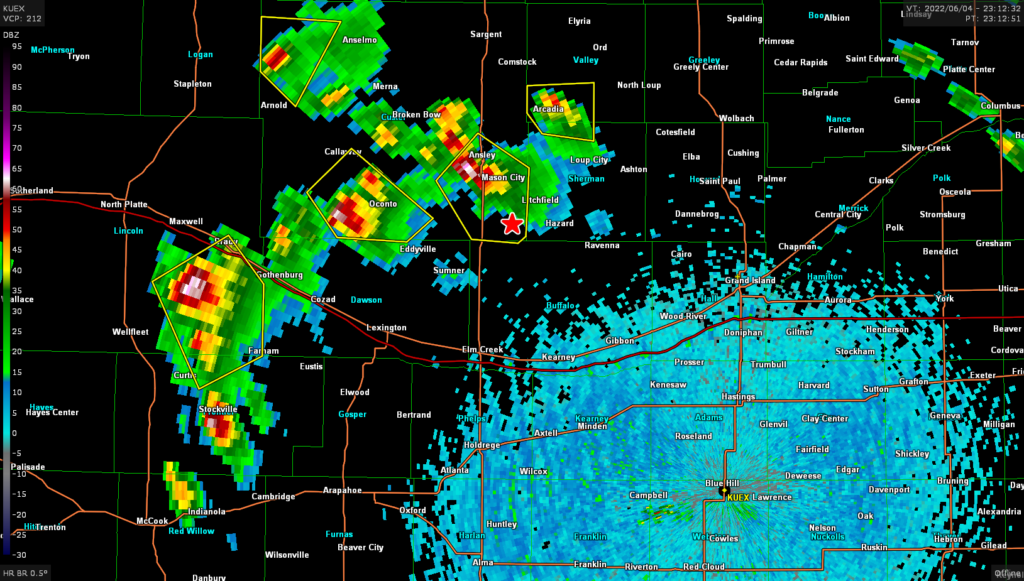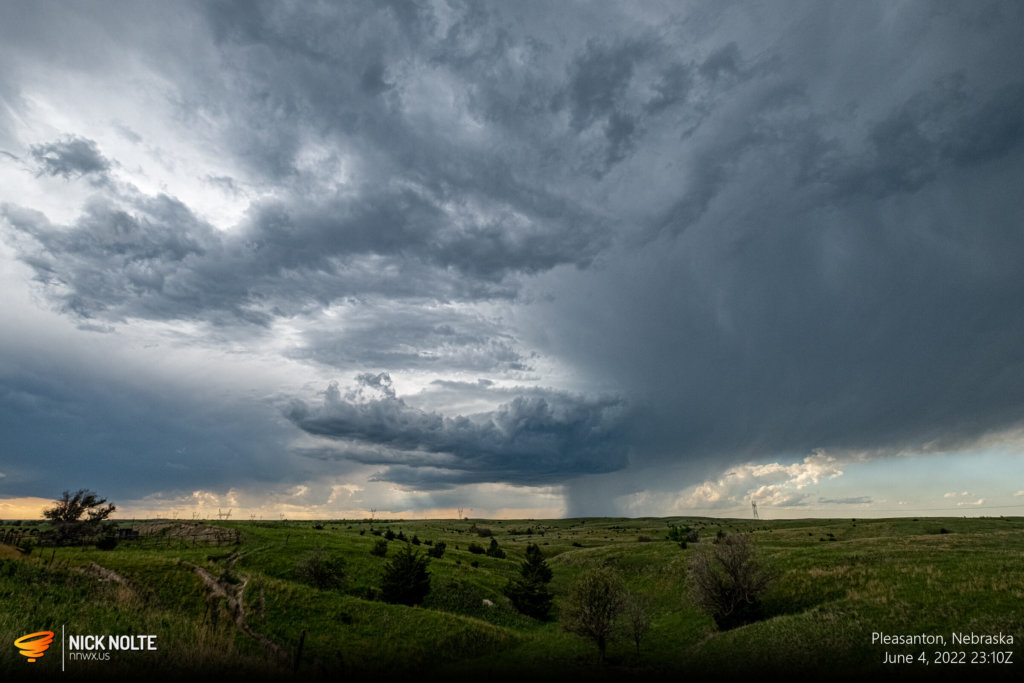 I found a nice place along US 183 to sit and watch this cell as it slowly drifted southeast towards me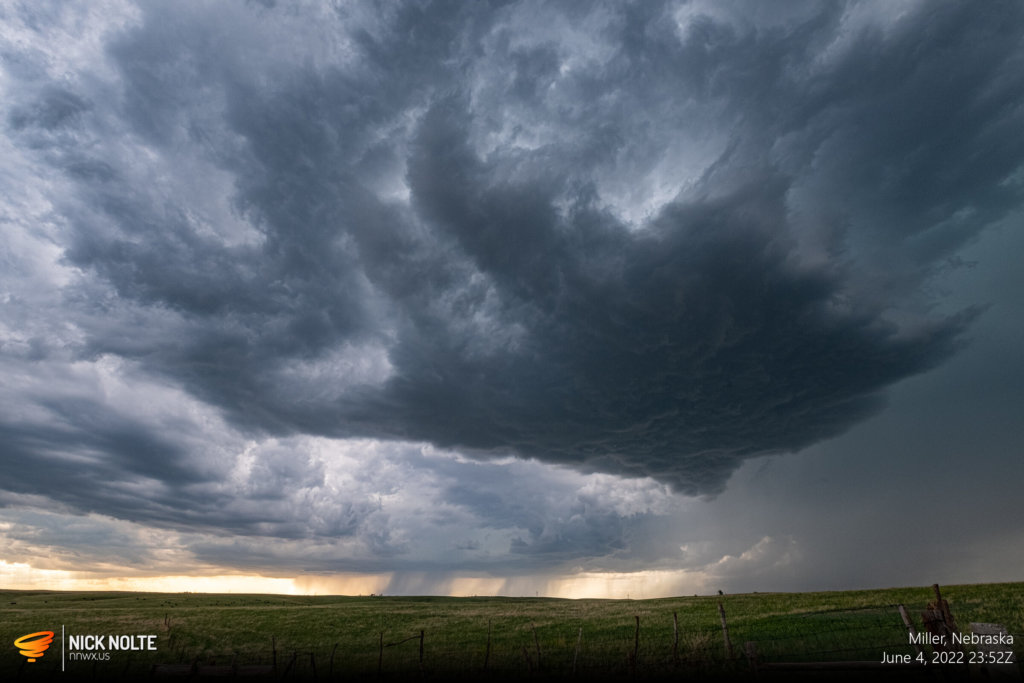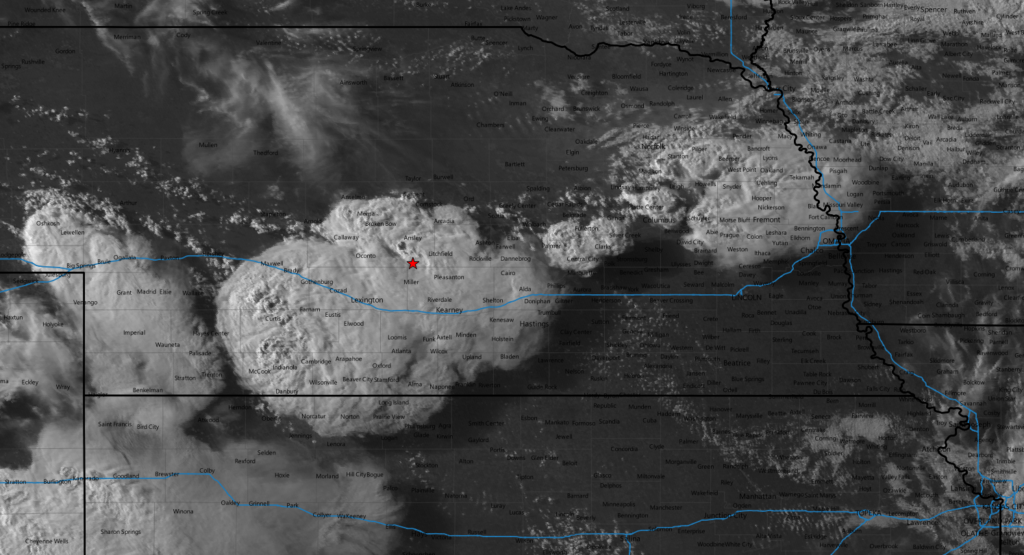 This cell started to fizzle out so I decided to bail east and start heading back home, but as I progressed east along highway 2 new cells were developing to my east between Saint Paul and Central City. I figured with the slow storm motion I could probably get to them pretty quick. As I passed Cairo I was able to get a visual on the wall cloud of the storm near Central City.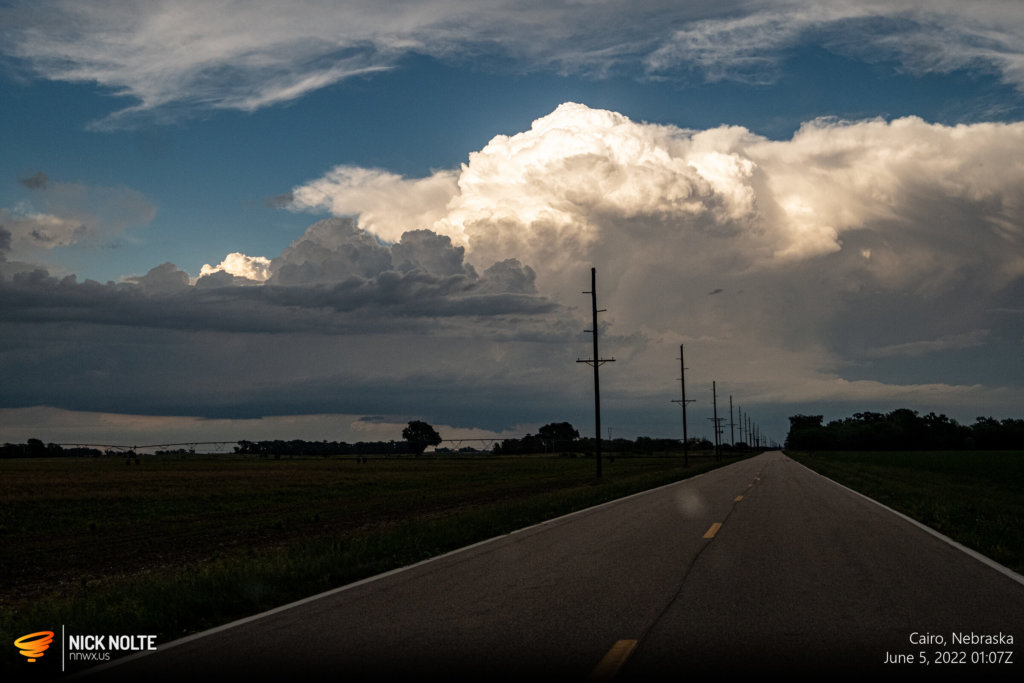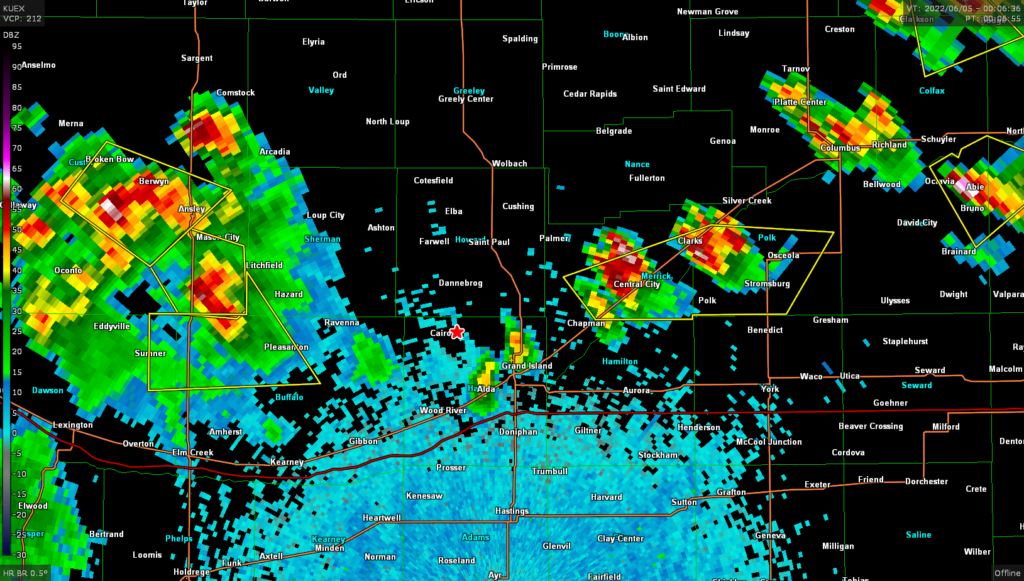 I finally got under the storm around 0130z and there was a decent wall cloud as the storm core had beefed up on radar over the last couple of scans.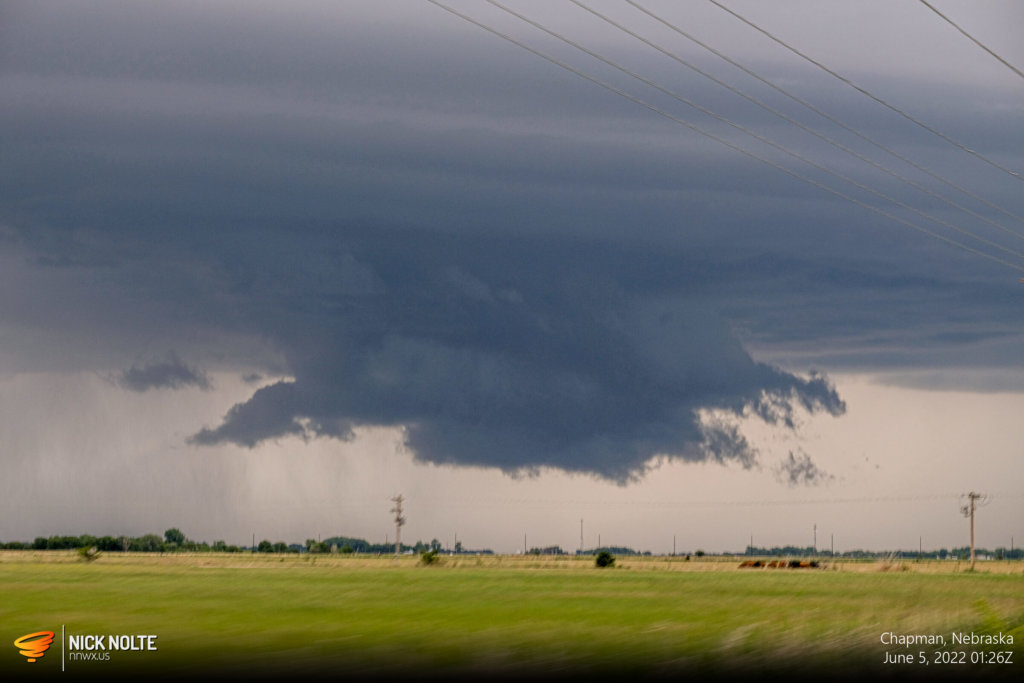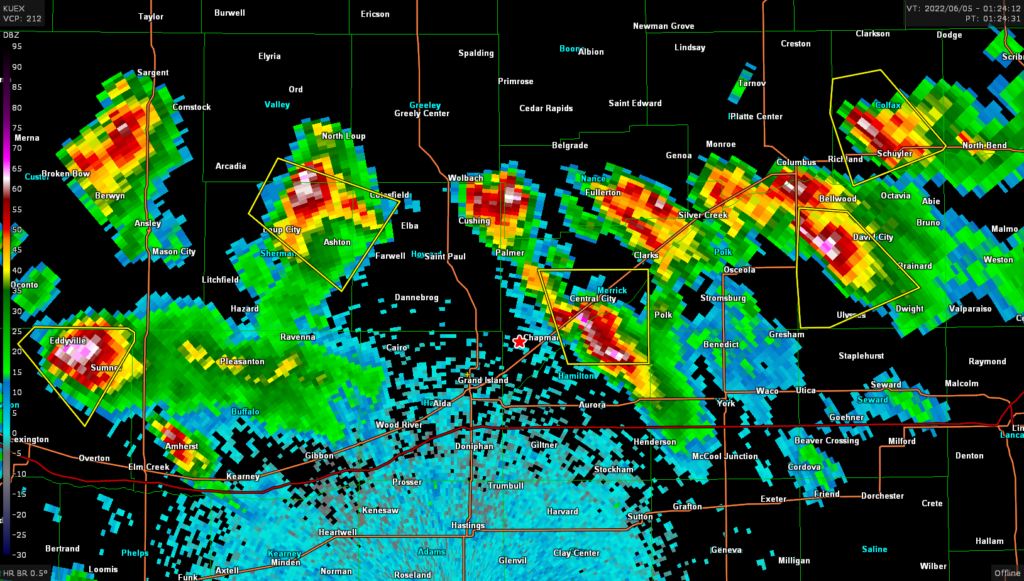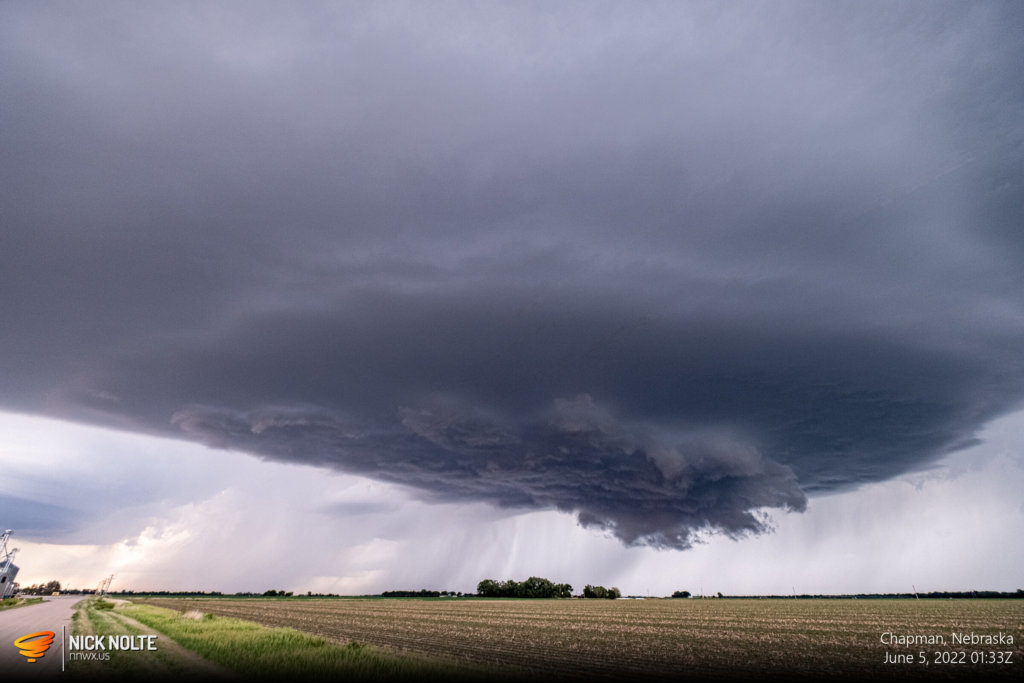 It looked like this storm tried to wrap up and may have even generated a very brief spinup, but difficult to tell for sure and there were no reports, so I chalk it up as a non tornado event. Either way, another good chase day for a local event!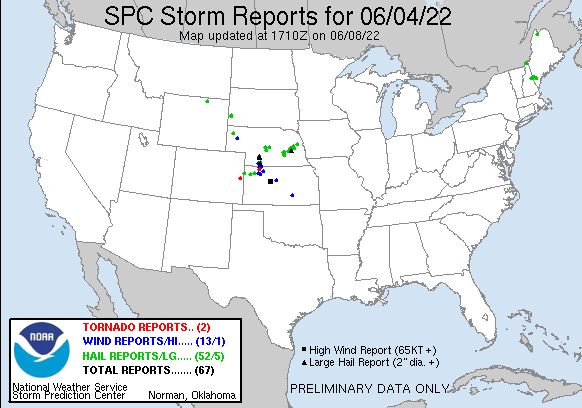 Chase Recap
| START | END | DURATION |
| --- | --- | --- |
| Grand Island, NE @ 04/2214Z | Grand Island, NE @ 05/0225Z | 04 hours, 11 minutes |
| INTERCEPTS | CHASER ENCOUNTERS |
| --- | --- |
| None | None |
Chase Map