| 1 | 2.00" | 90 | 505 |
| --- | --- | --- | --- |
| TORNADOES | HAIL | WIND | MILES |
May 24th featured a stalled front across Kansas into Iowa and Minnesota with mid 60°F dewpoints pooling on the front while a shortwave trough was grazing the area presented a great opportunity for severe weather especially where any residual outflow boundaries might exist. I spent the night in Goodland and was planning to head down to Tribune or Leoti for my target.
SPC had outlined a 2% risk along the frontal boundary back to the surface low then extending south along the dryline into the Texas Panhandle. I took off from Goodland at 16z and traveled south down highway 27 to Tribune. Towering cumulus was going up along the dryline right over Tribune as I was headed down there so once I arrived, I went east a little bit to find a spot to chill.
SPC had upgraded the northwest part of Kansas to a 5% tornado risk and a mesoscale discussion issued at 18z indicated a tornado watch was imminent as an outflow boundary was stretched from the low eastward across a very unstable airmass with especially buoyant low levels.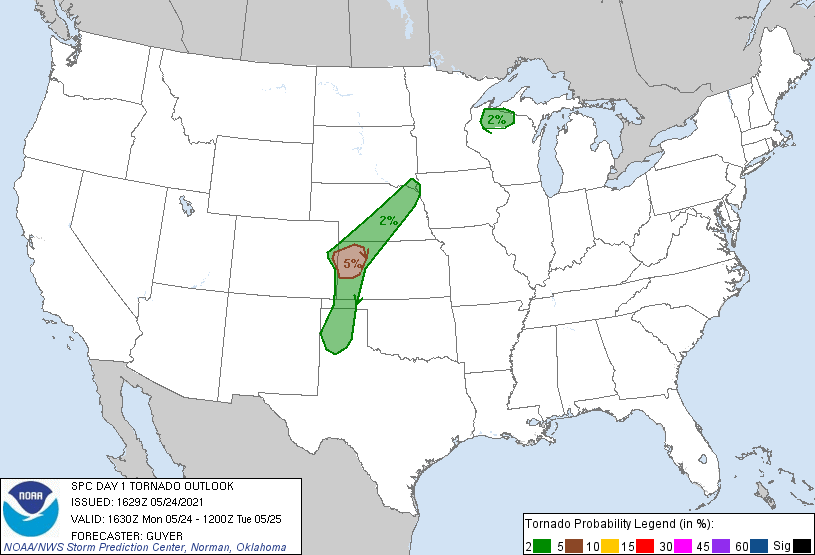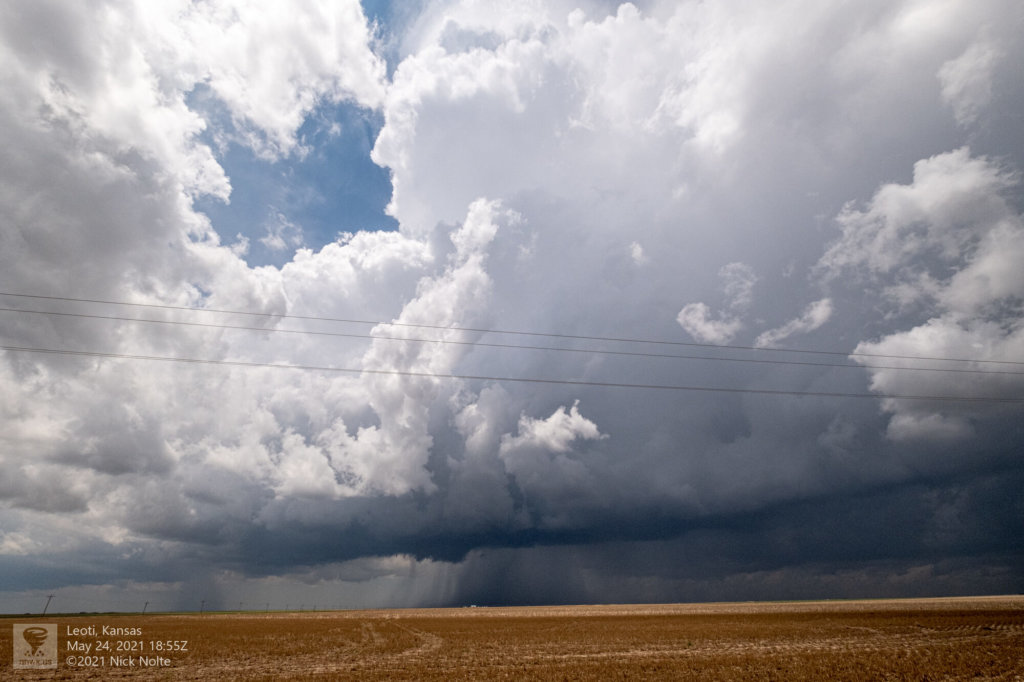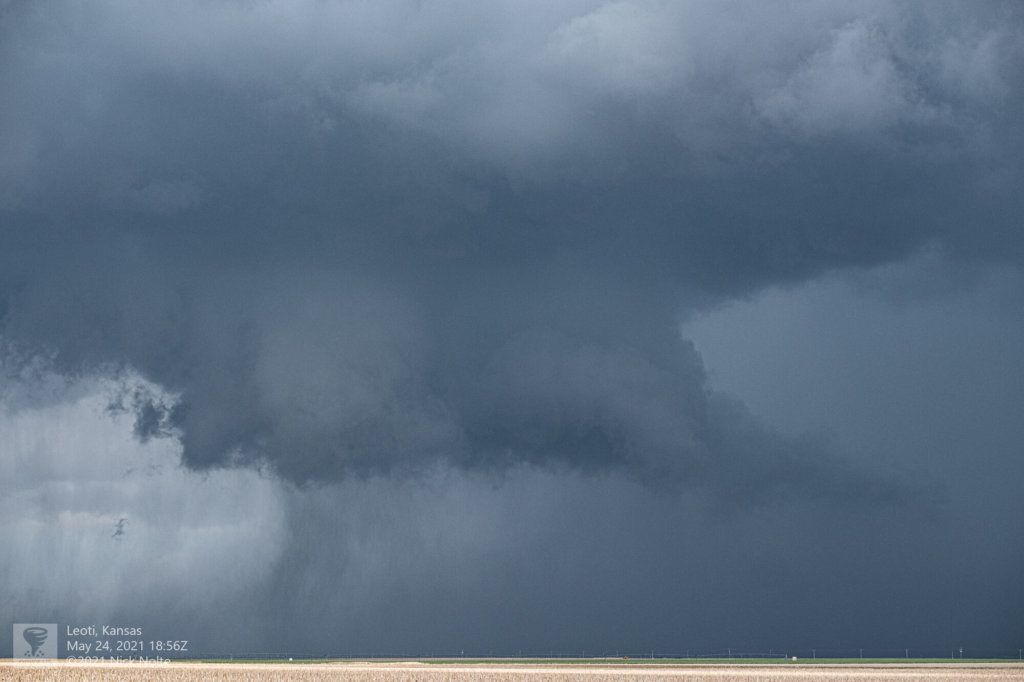 While storms started to build back down the line to the southwest the northern storm continued to look very strong so I stuck with it as it slowly drifted northeast.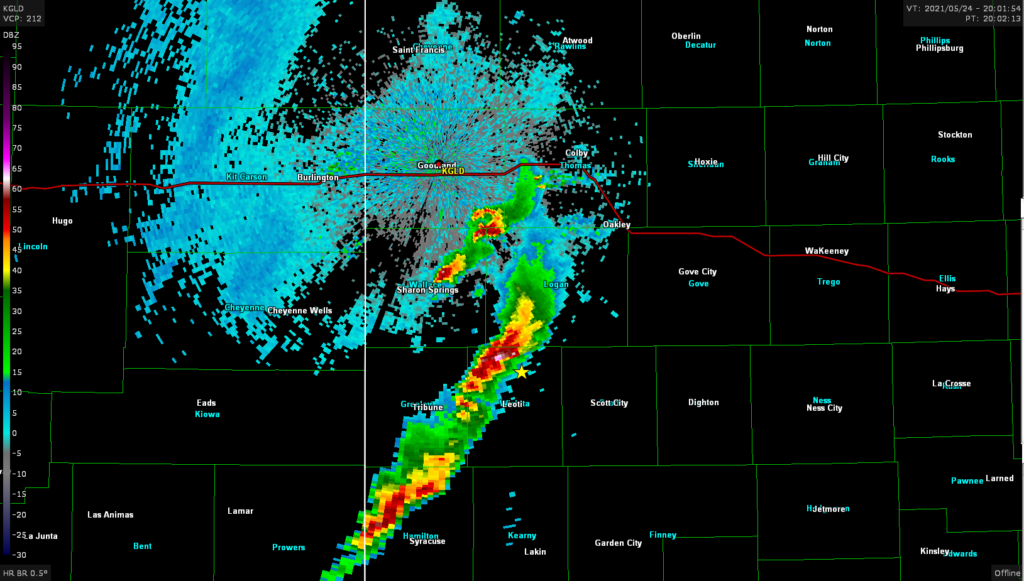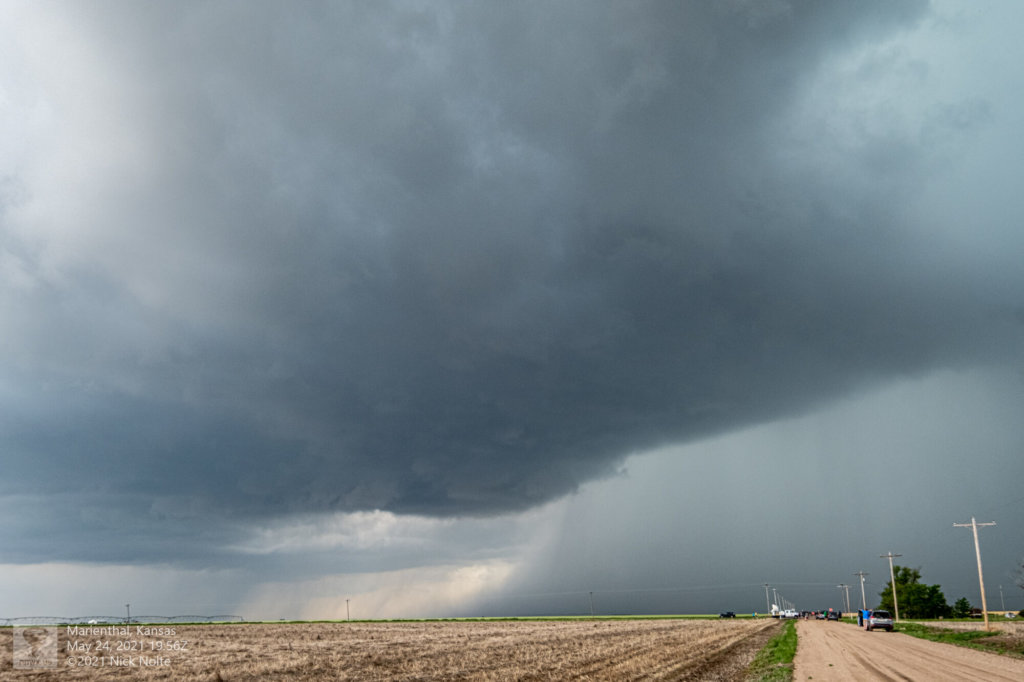 The storm continued to cycle where it would develop a nice wall cloud, an rfd cut would show up, it would occlude then the wall cloud disappeared. This process seemed to repeat several times while tracking this storm and it felt like something was just missing that was preventing tornado development from ocurring.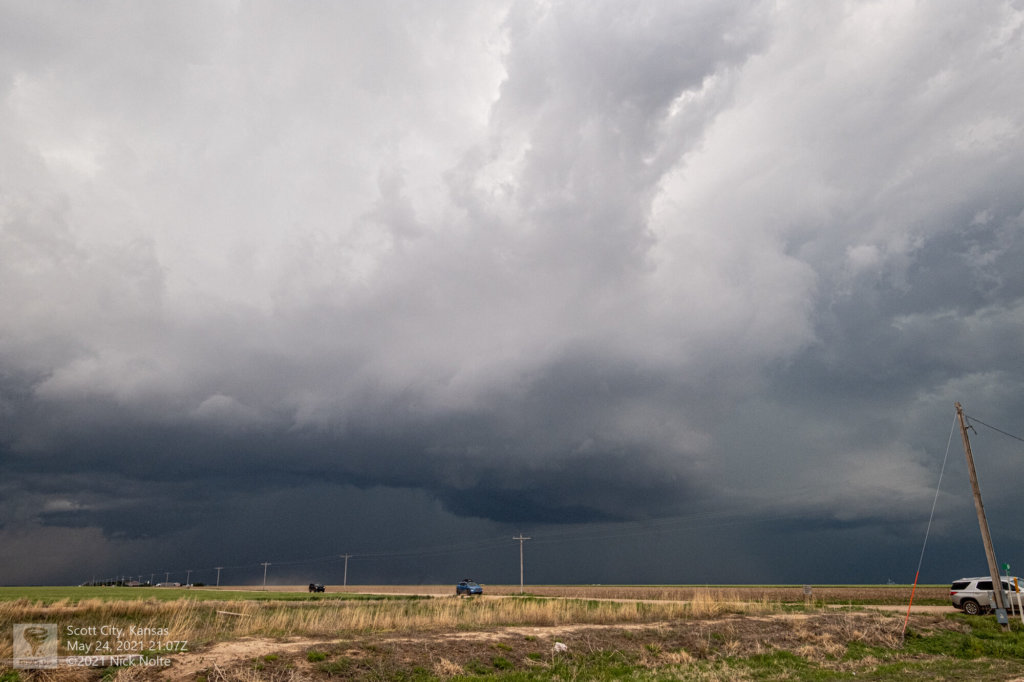 I noticed new cells had started to go up to the north and I was getting frustrated with the current storm cycling without producing so I decided to abandon the storm and bail north and hope the new development was more productive. I took a couple more photos of the storm I was on then took off north.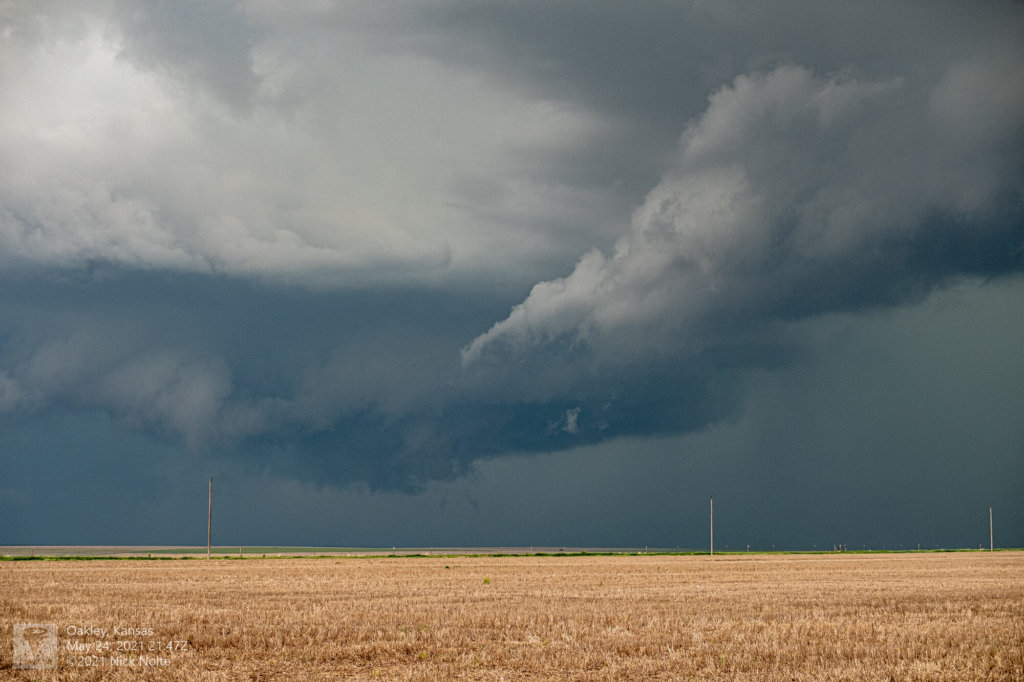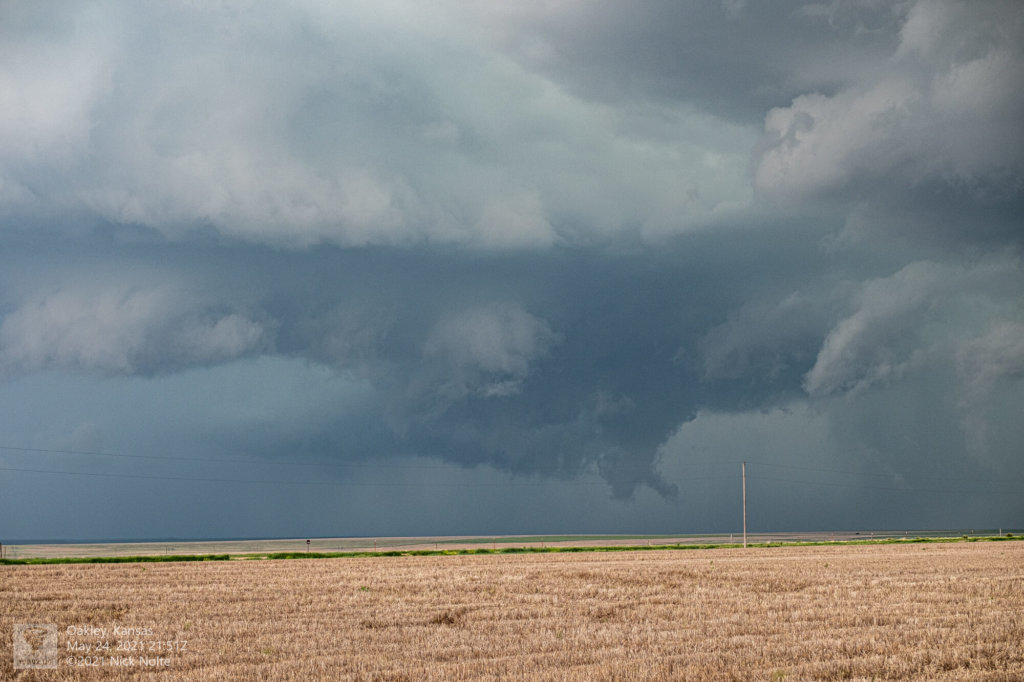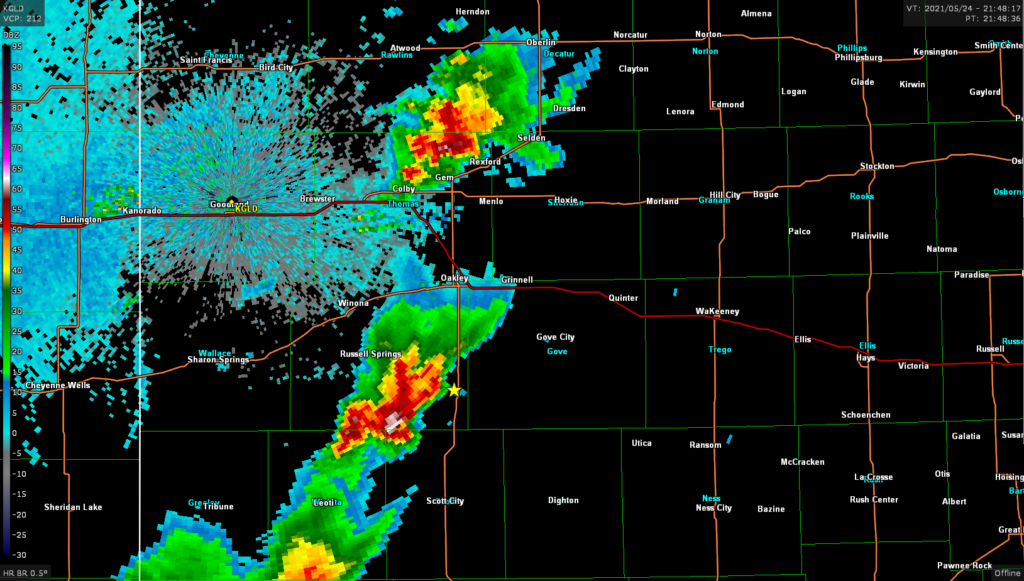 As I was headed north the cell near Gem became tornado warned and now I was worried I was going to be late to a show. Fortunately for me the storm was pretty much paralleling US 83 between Gem and Selden and I was able to pull up behind the storm.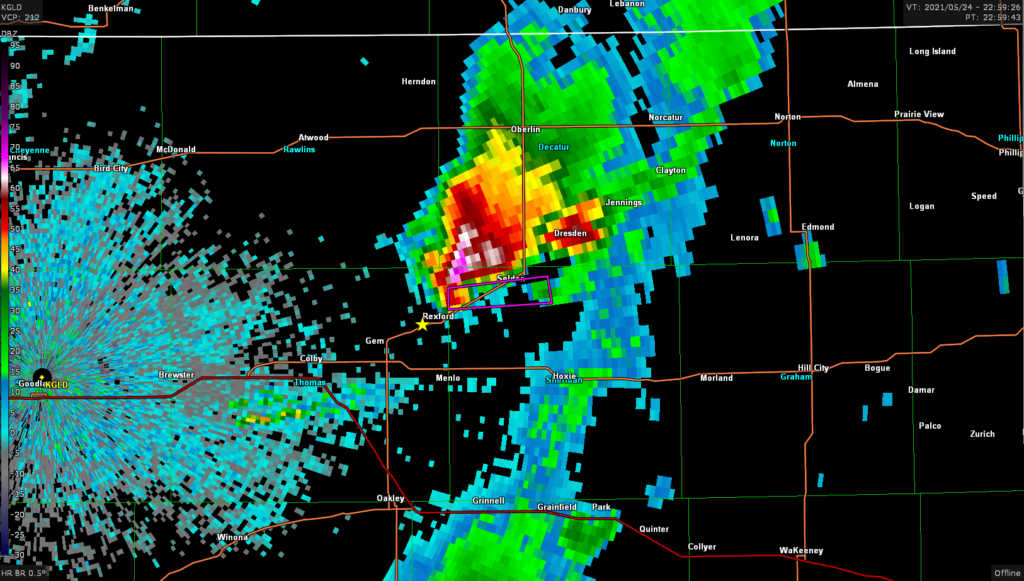 As I got a clear view under the storm a tornado formed and touched down in the field on the other side of the highway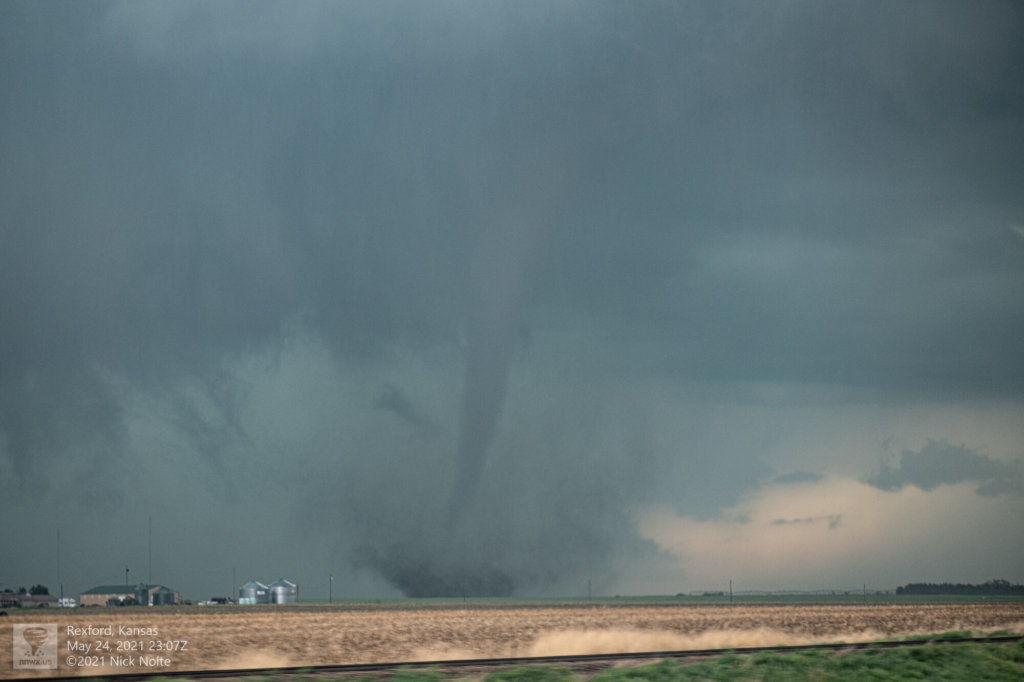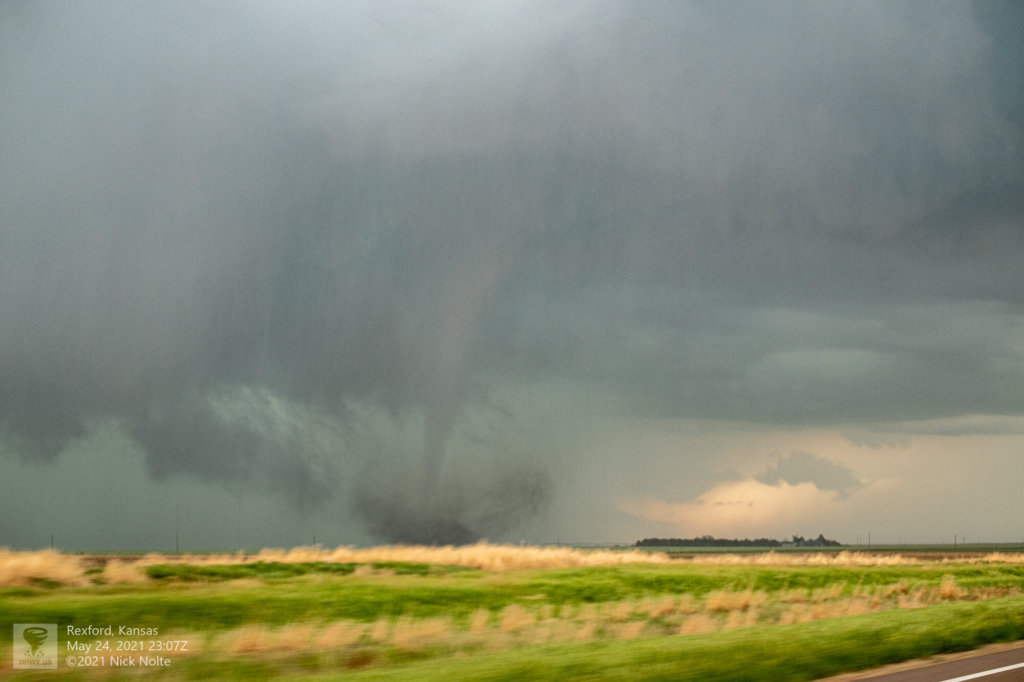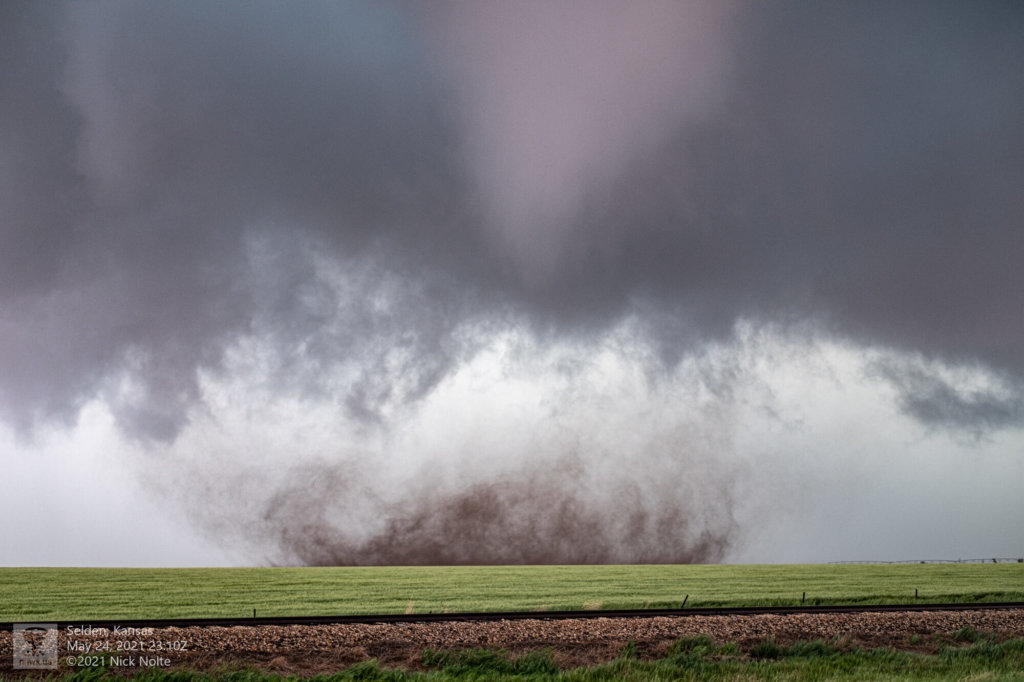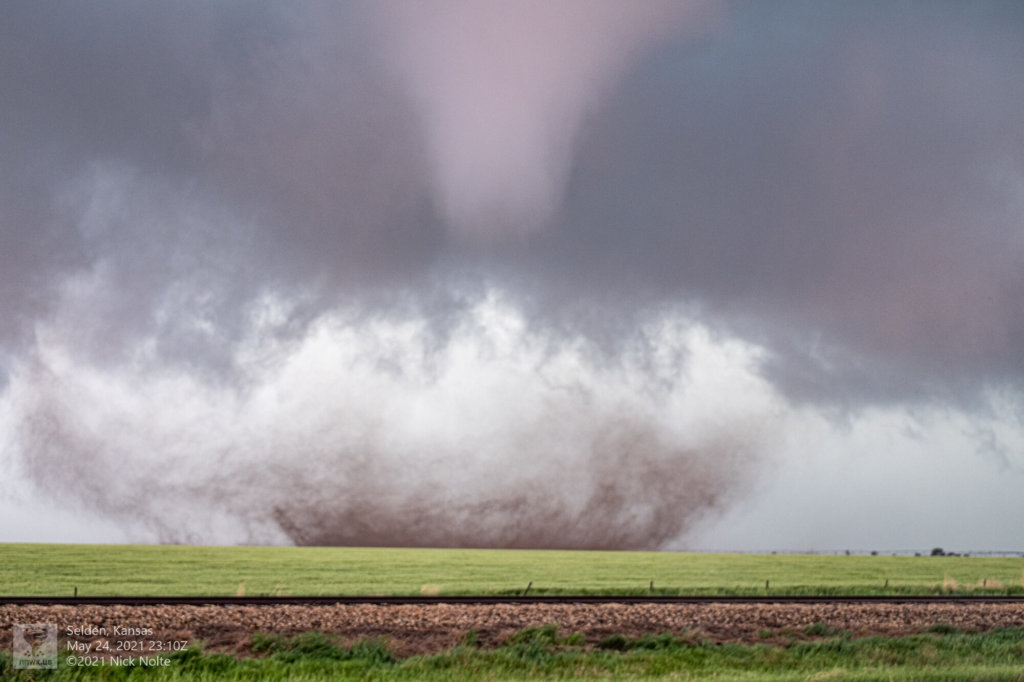 From my vantage point the RFD was whipping around the tornado across the road where I was sitting and I estimated 90mph winds as it blasted the car blowing rain and dirt into my car coating the inside of the windshield.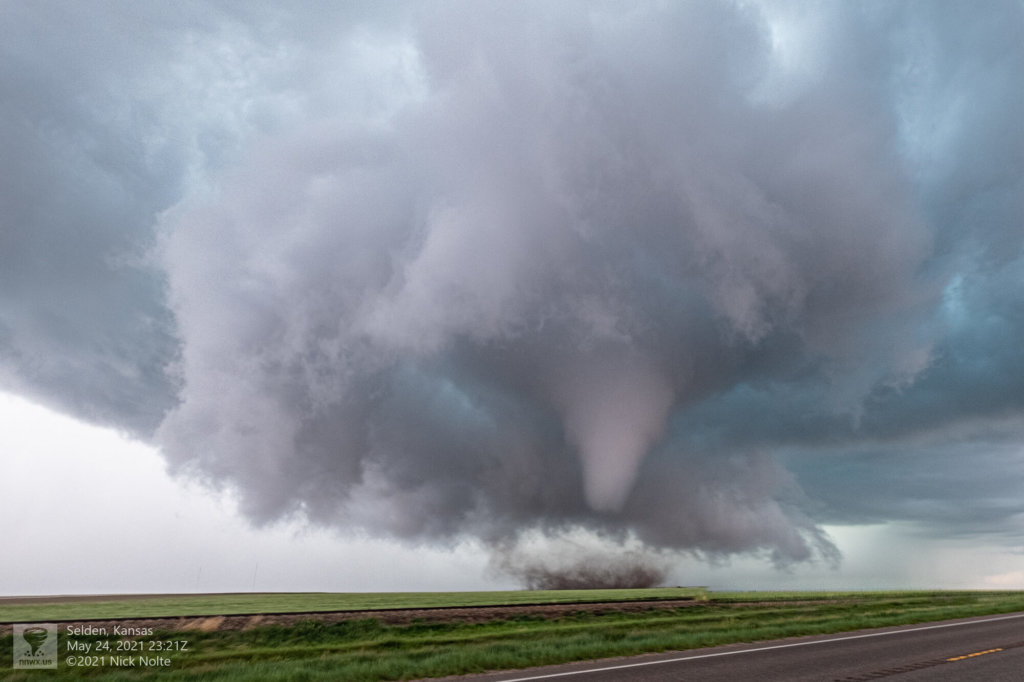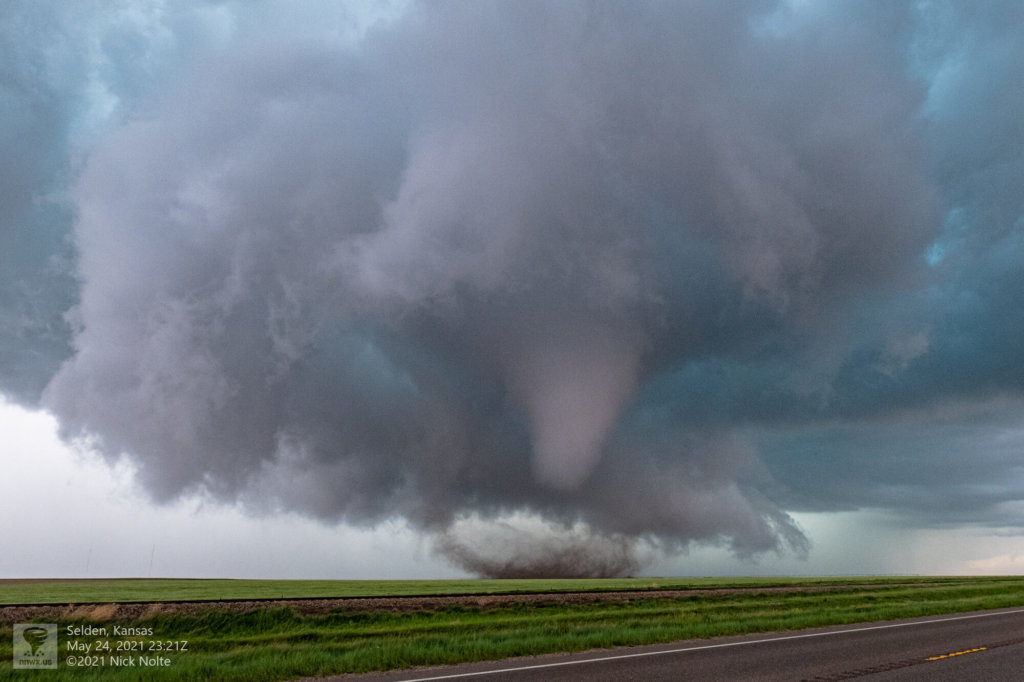 This tornado continued to run nearly parallel to the highway, unfortunately that led it directly into Selden which took a direct hit from the tornado.
Town was impassible so I turned around and went south to US 24 and over to Hoxie so I could get to the next north/south highway where I turned north to Dresden. By the time I got back close to the storm it was already weakening. At this point I called it a day and began the trek home.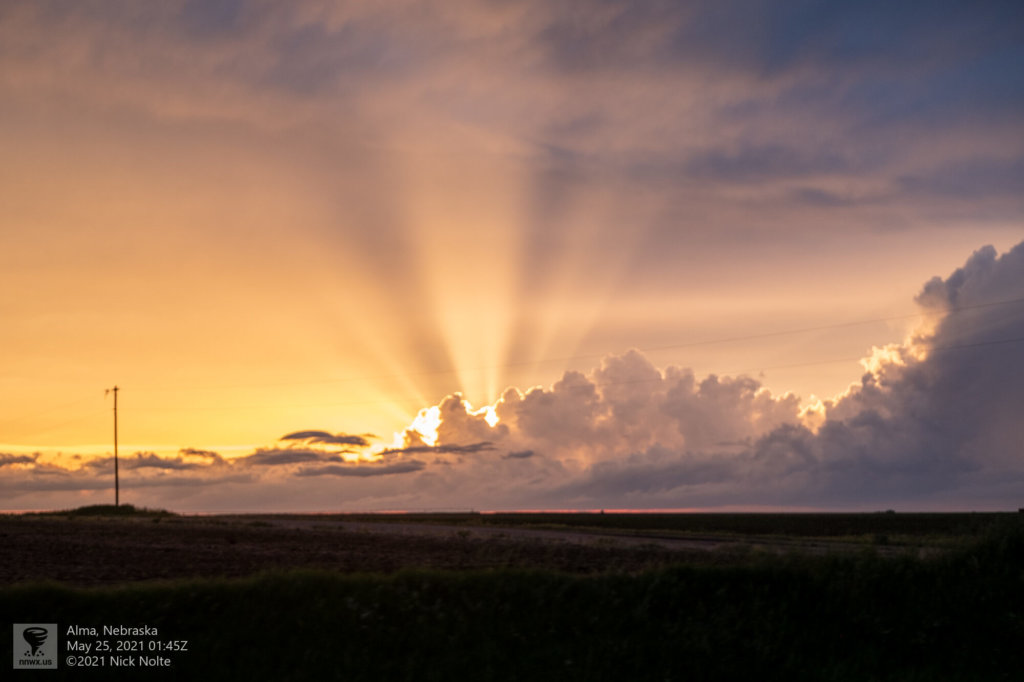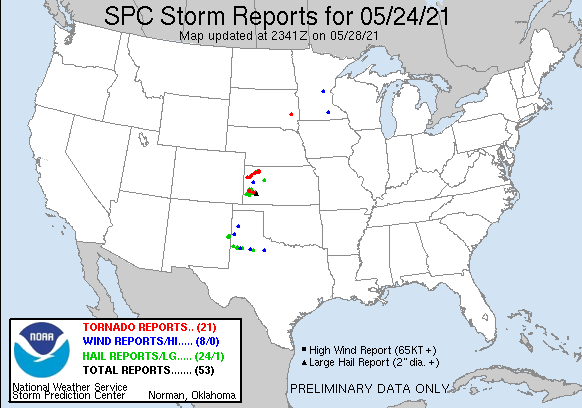 Chase Recap
| START | END | DURATION |
| --- | --- | --- |
| Goodland, KS @ 24/1614Z | Grand Island, NE @ 25/0318Z | 11 hours, 4 minutes |
Chase Map