| 1 | 1.00" | 60 | 447 |
| --- | --- | --- | --- |
| TORNADOES | HAIL | WIND | MILES |
Meridonal flow along with 60 degree dewpoints impinging on the highplains of Colorado and New Mexico meant a good shot at severe thunderstorms in the high plains. While low level shear was initially lacking, it was forecast to pick up as the day wore on so there was a shot a tornado. I had spent the night in Sidney after a bust the previous day as we entered day 2 of my mini chase vacation.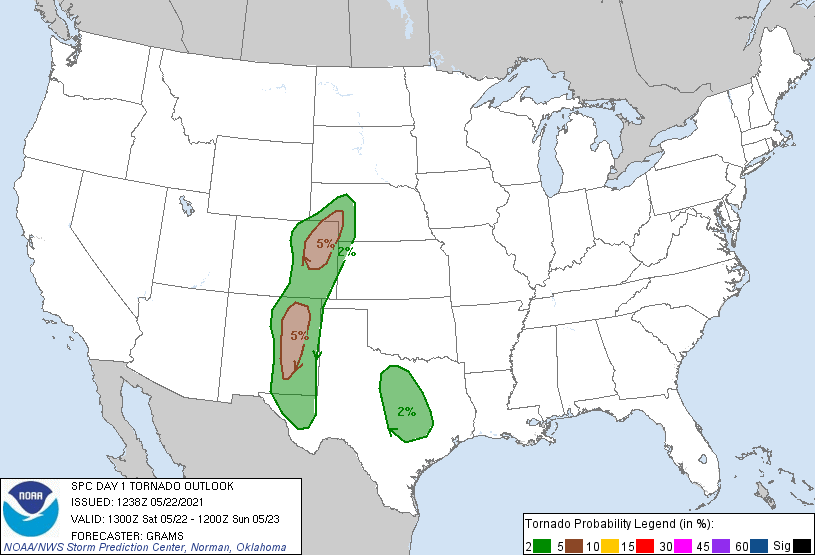 SPC had a two areas marked with 5% tornado probabilities. I really enjoy chasing northeast Colorado and with the surface low expected to be there made the decision easy for me. I left Sidney around 16z and moved to Sterling to hang out and watch the data unfold. A mesoscale discussion was issued just prior to 17z indicating that the environment was continuing to destabilize as storms were already firing and intensifying along the foothills. Shortly after 19z I got a view of one of the storms near Akron.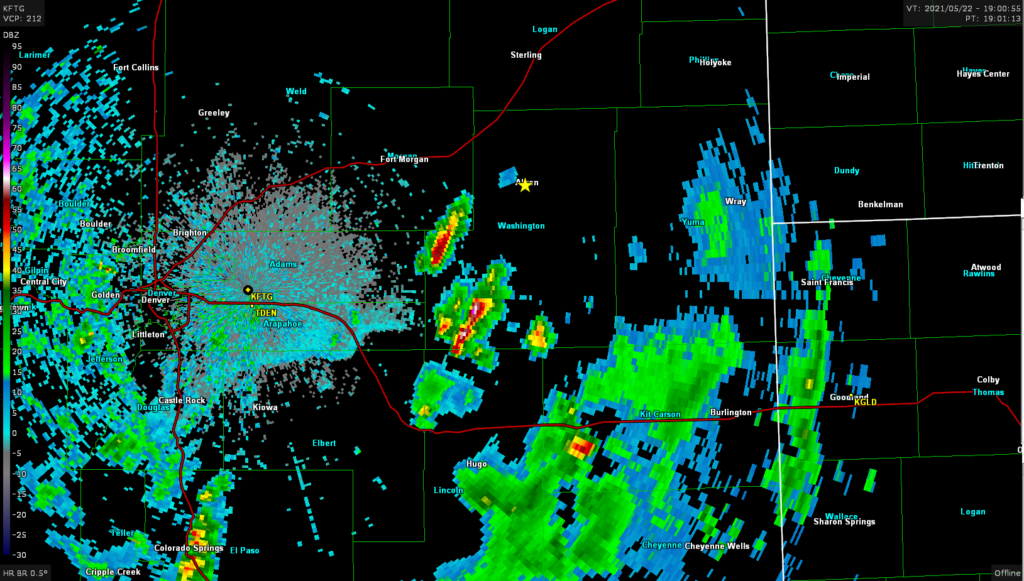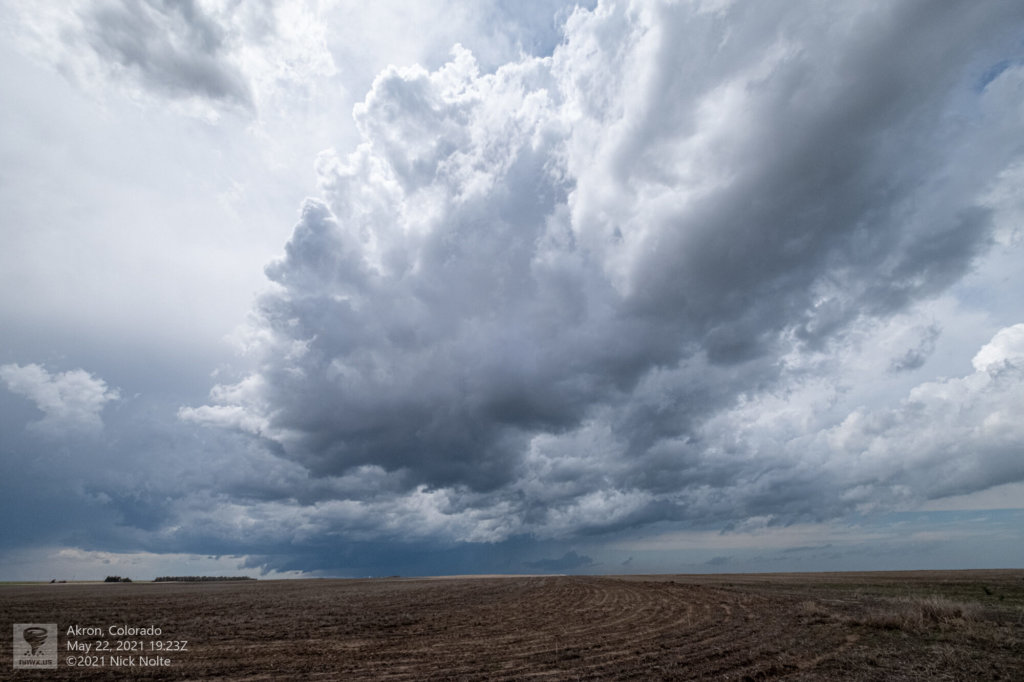 Eventually while watching beneath this storm a dust swirl became evident in the field so it appeared a tornado was in progress but no condensation funnel was visible yet.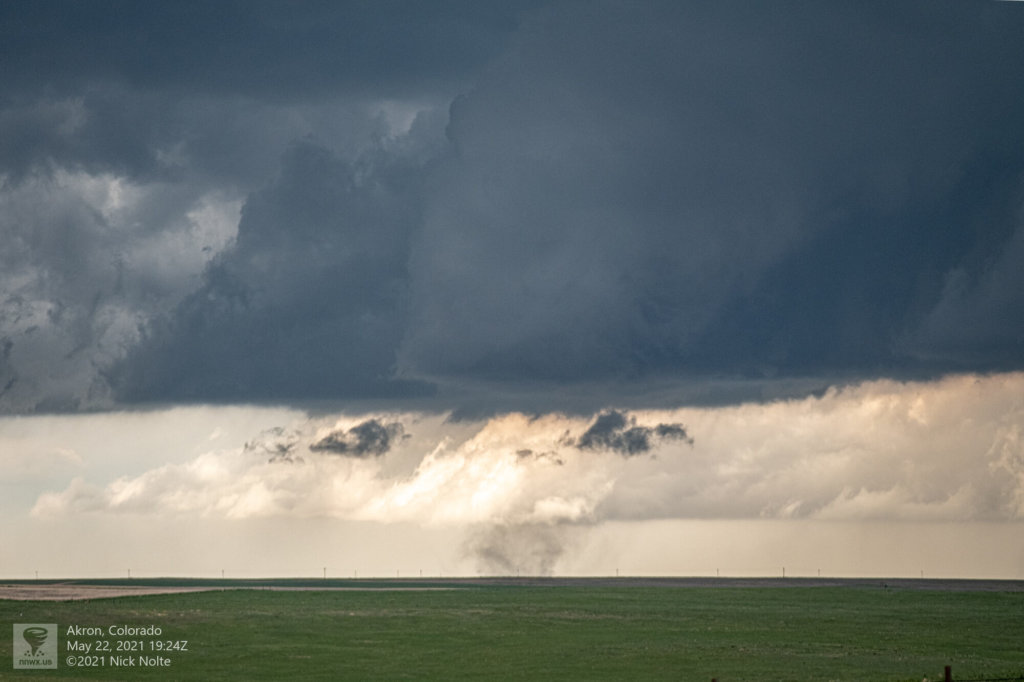 Shortly after the funnel began to form and snaked its way down to the ground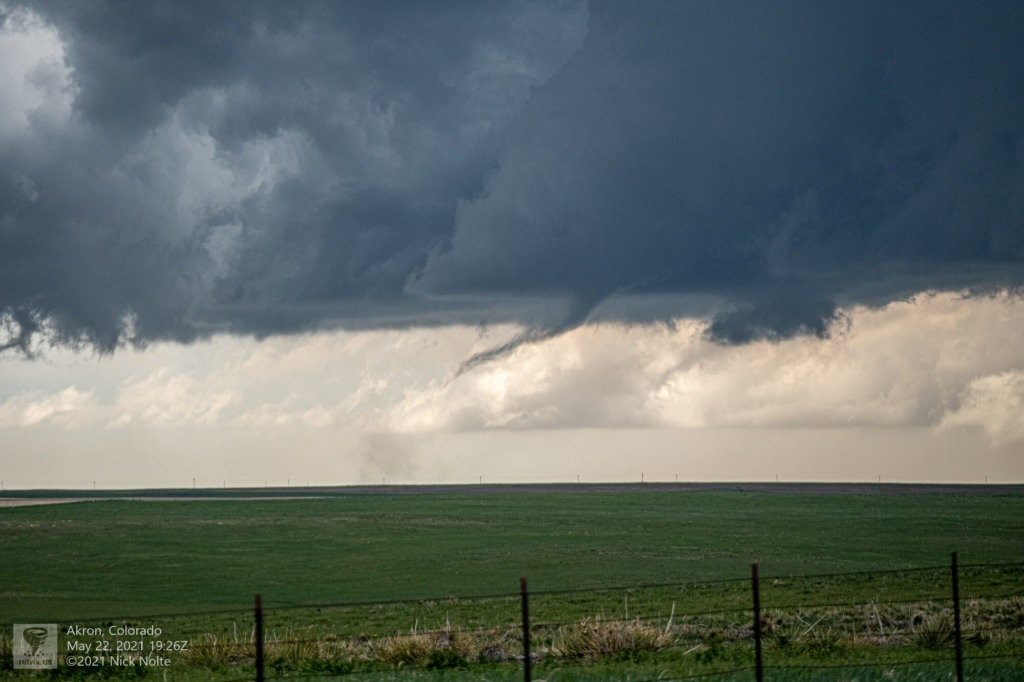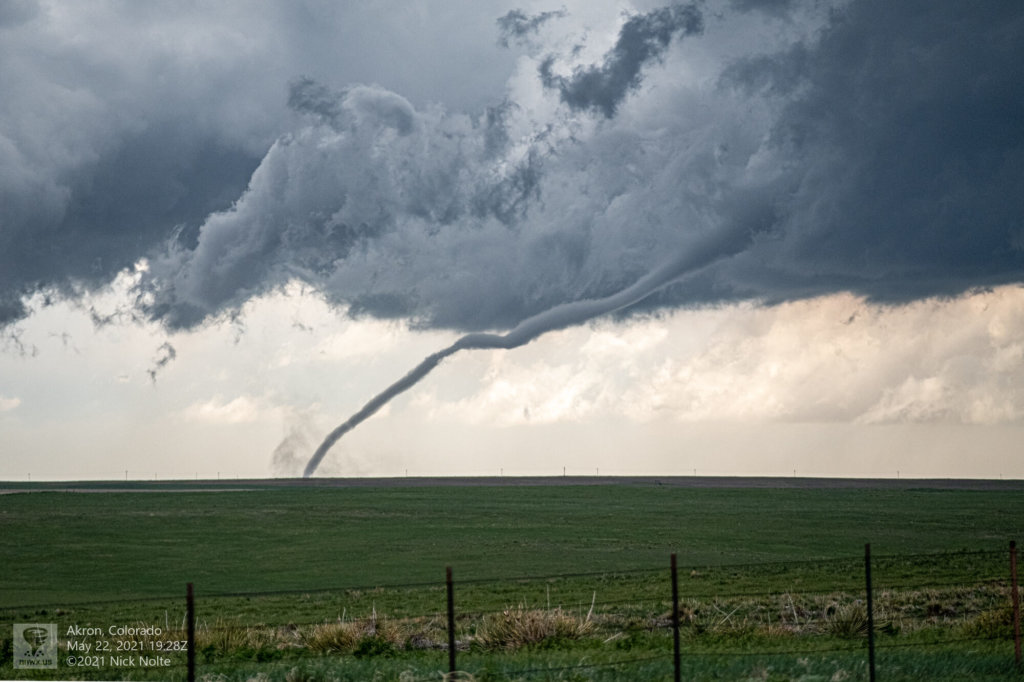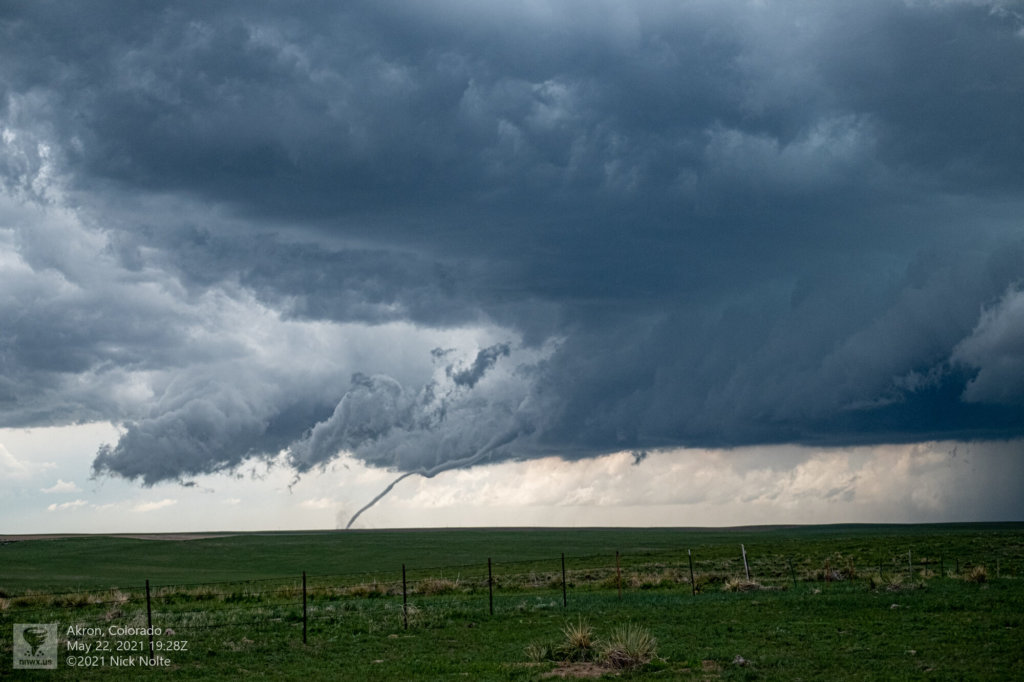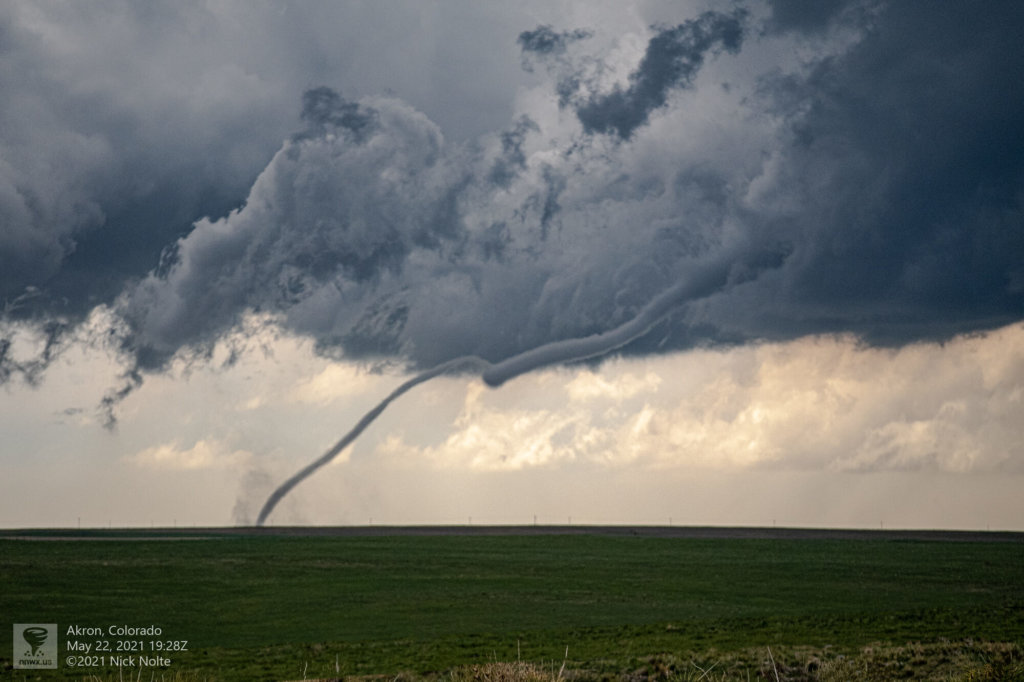 I did track this storm for a bit after this tornado, but it started to grow upscale with other cells into linear segments so I called the chase early and started to head north to Chadron for the next day's chase, which would end up being a bit of a mistake and I'd be making a long morning drive.
Chase Recap
| START | END | DURATION |
| --- | --- | --- |
| Sidney, NE @ 22/1555Z | Chadron, NE @ 23/0134Z | 09 hours, 39 minutes |
| INTERCEPTS | CHASER ENCOUNTERS |
| --- | --- |
| | None |
Chase Map