| 0 | 1.00" | 40 | 135 |
| --- | --- | --- | --- |
| TORNADOES | HAIL | WIND | MILES |
June 17th wasn't really a chase day, but there was a slight risk of thunderstorms northwest of town into the Nebraska Panhandle along an inverted trough that spread back to a surface low in Colorado. Moderate shear on the order of 20-30kts meant some marginal supercellular structures were possible.
The SPC had outlined a 2% tornado risk from Northeast Colorado into Nebraska, but with it being a regular work day for me, I wasn't going to make it to Colorado. So, after work as cells were firing near Broken Bow and Thedford I decided to head up Highway 2. I caught up with the storms around 2330z west of Loup City.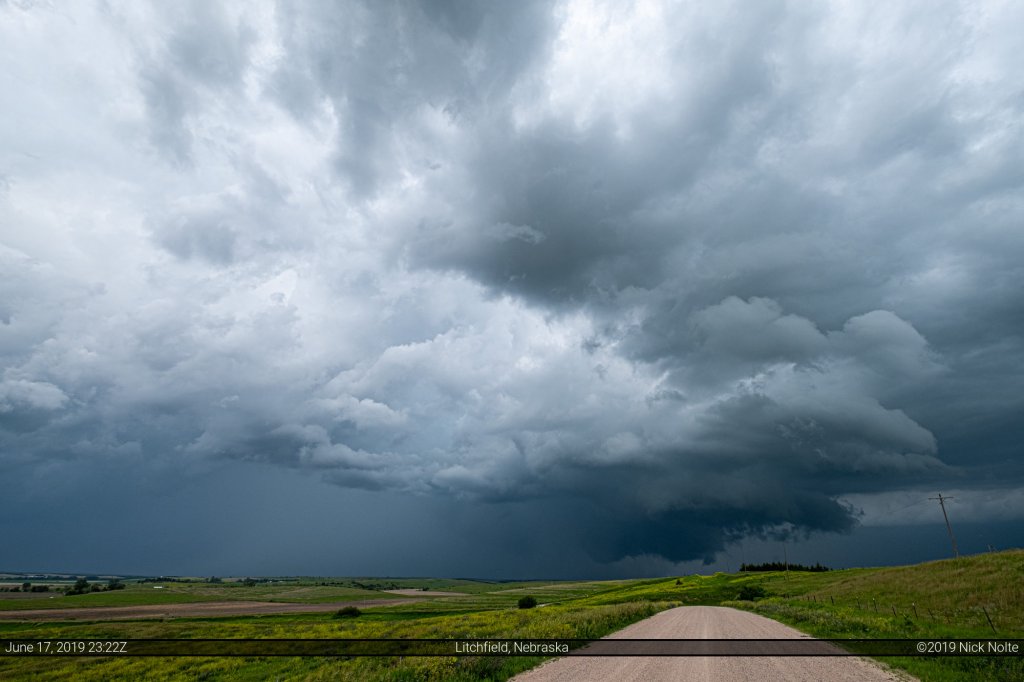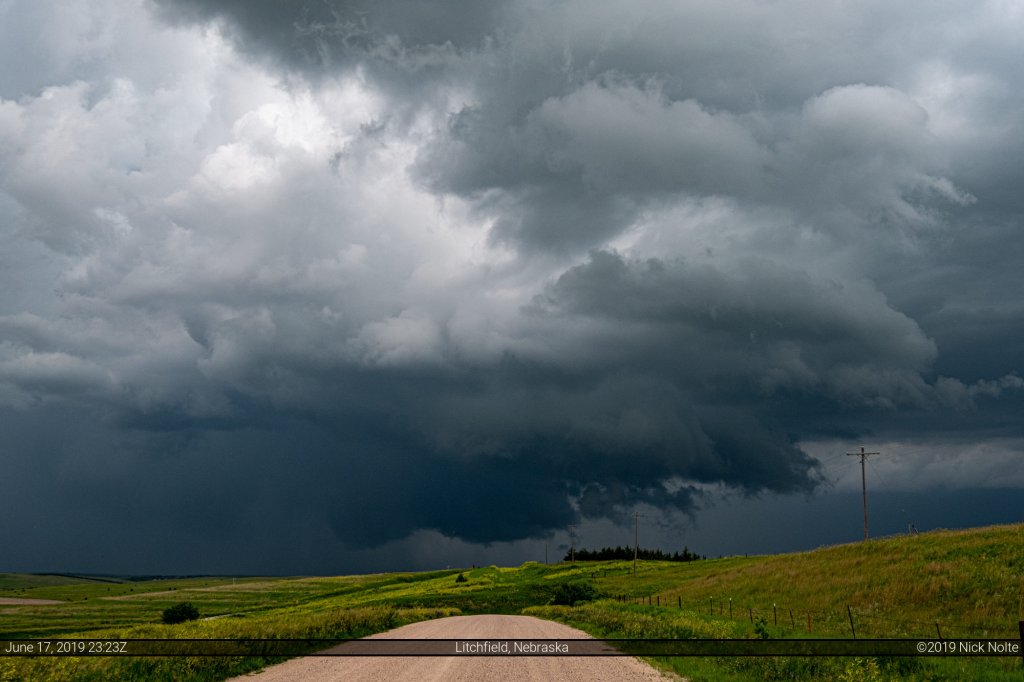 I then found a nice minimum maintenance road with a cool barn and windmill that offered some nice scenery.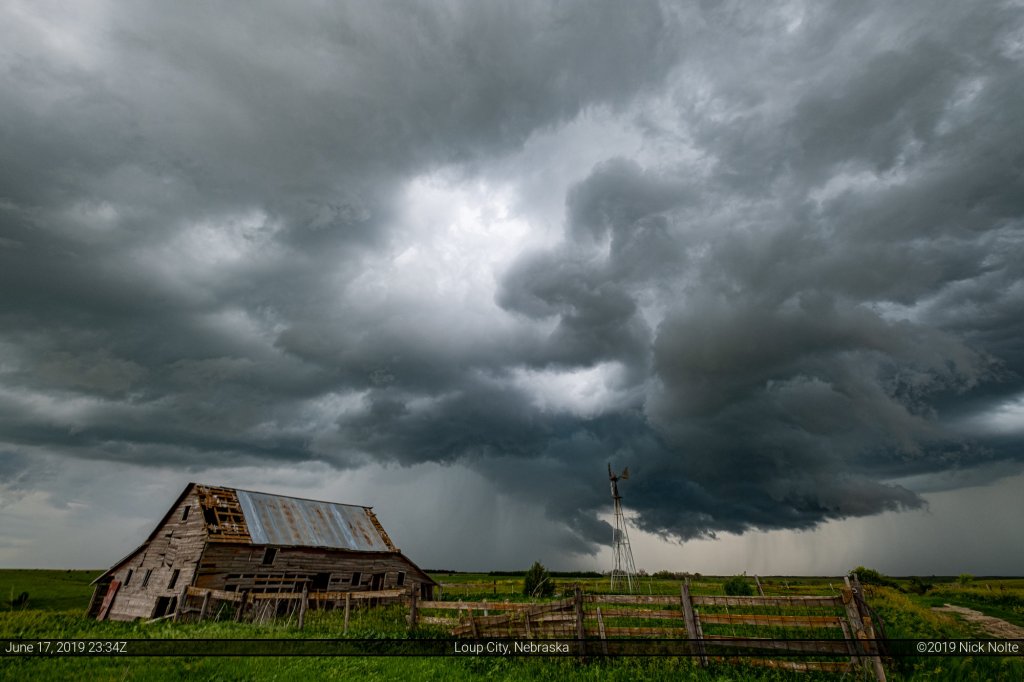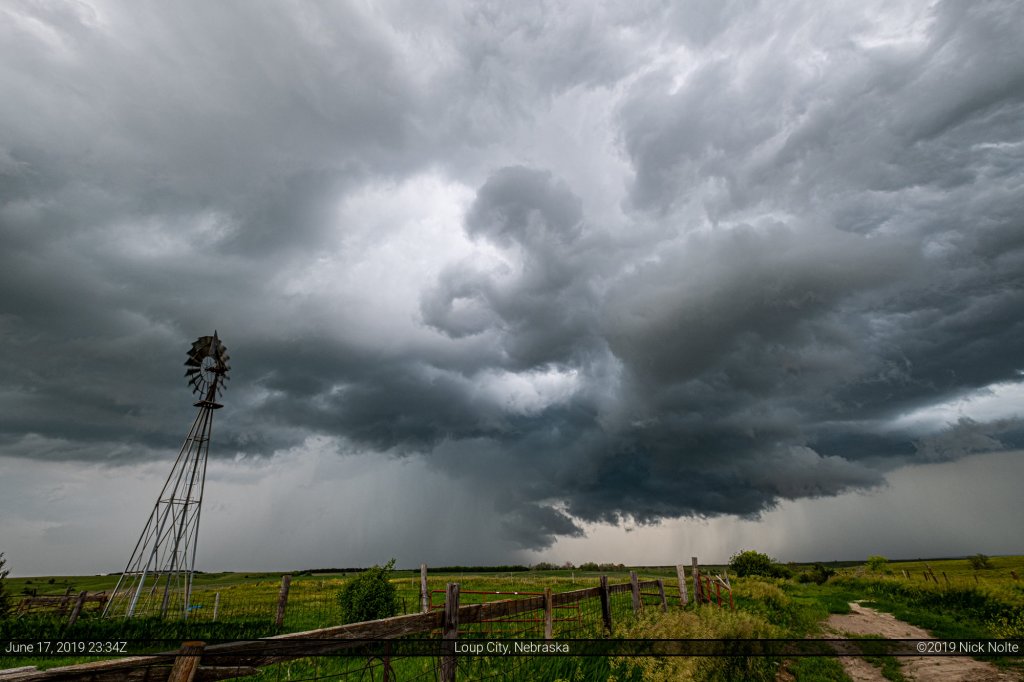 I then drove east to the Calamus Reservoir to see if anything cool would roll over the dam.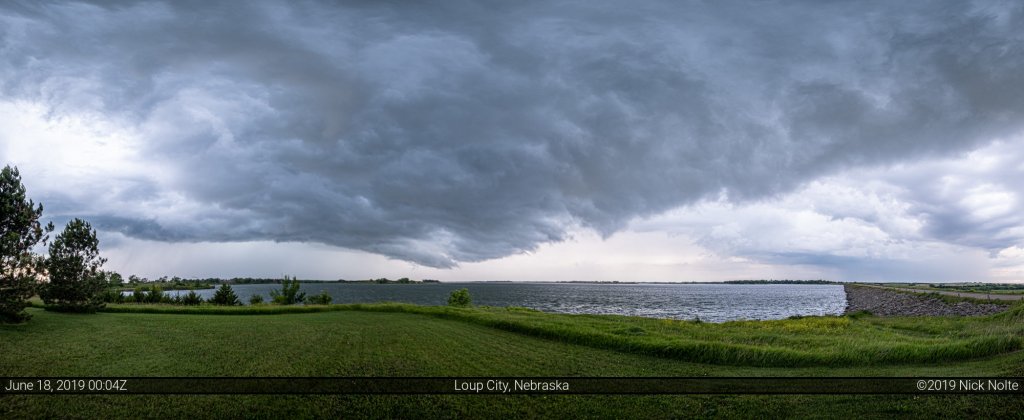 By this point the storms were rather mediocre and there wasn't much in terms of structure, but it was a fun little afternoon chase.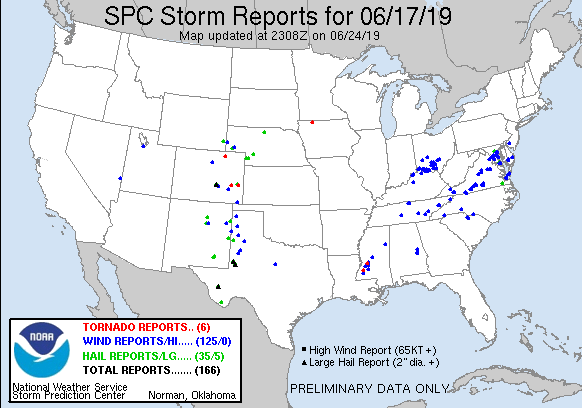 Chase Recap
| START | END | DURATION |
| --- | --- | --- |
| Grand Island, NE @ 17/2228Z | Grand Island, NE @ 18/0126Z | 02 hours, 58 minutes |
| INTERCEPTS | CHASER ENCOUNTERS |
| --- | --- |
| None | None |
Chase Map