| 0 | 1.50" | 60 | 580 |
| --- | --- | --- | --- |
| TORNADOES | HAIL | WIND | MILES |
May 24th featured a convectively modified boundary stretching from near Wichita down into the southern Texas Panhandle where it intersected a dryline that extended further south into the Trans-Pecos region of southwest Texas. It was looking like the same area as the day before would have the best chance for severe weather.
The SPC had a slight risk covering a large section of the nation from Michigan to Kansas and into Texas with a 5% tornado risk along the warm front in the Upper Midwest and from Wichita to Amarillo.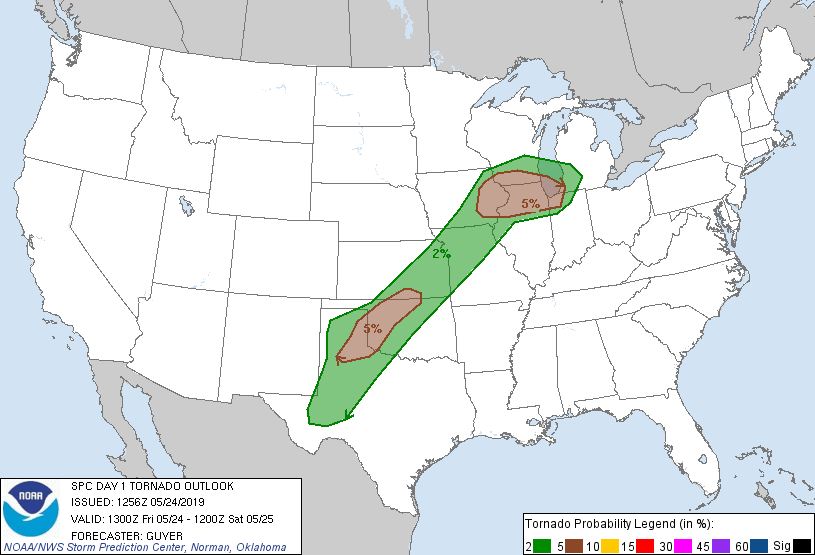 Given that I had decided to drive to Dodge City after the successful chase the prior day, it meant that we'd have to get up a little earlier than expected as it looked like the place to be was east of the I-27 corridor. We decided to head towards Pampa, which ironically was where we spent most of the previous day before the storms fired.
When we arrived in Pampa around 19z, storms had begun to fire down near Lubbock. With a mesoscale discussion already issued for the area and the fact that we may have actually been behind the boundary, we decided to head south and attempt to intercept.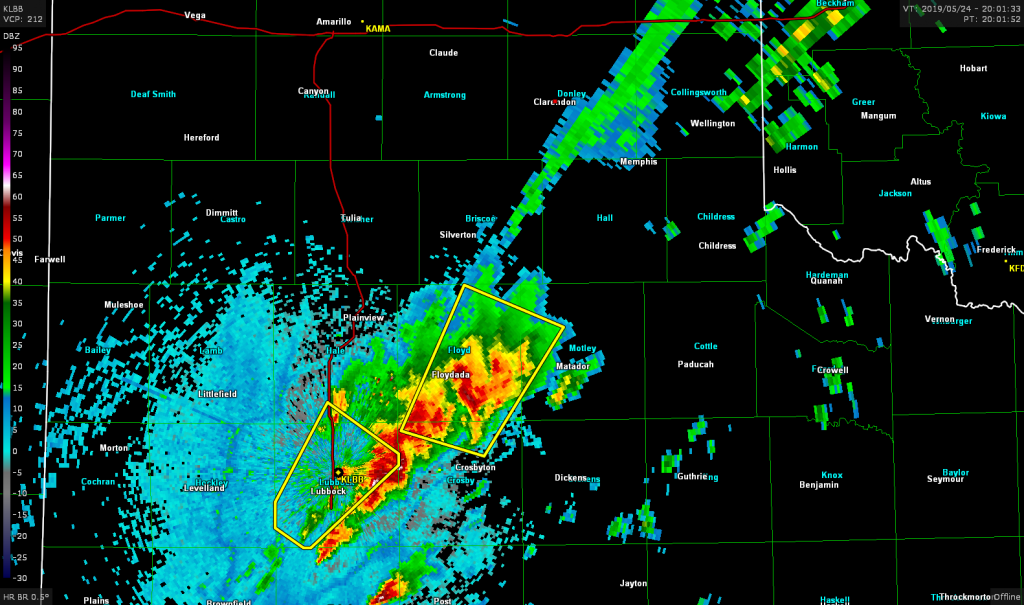 As we blasted down state highway 70 it was going to be close whether we'd beat the storms to Matador or not. Luckily we arrived in Matador and were able to go east on US 62 just as the storm arrived.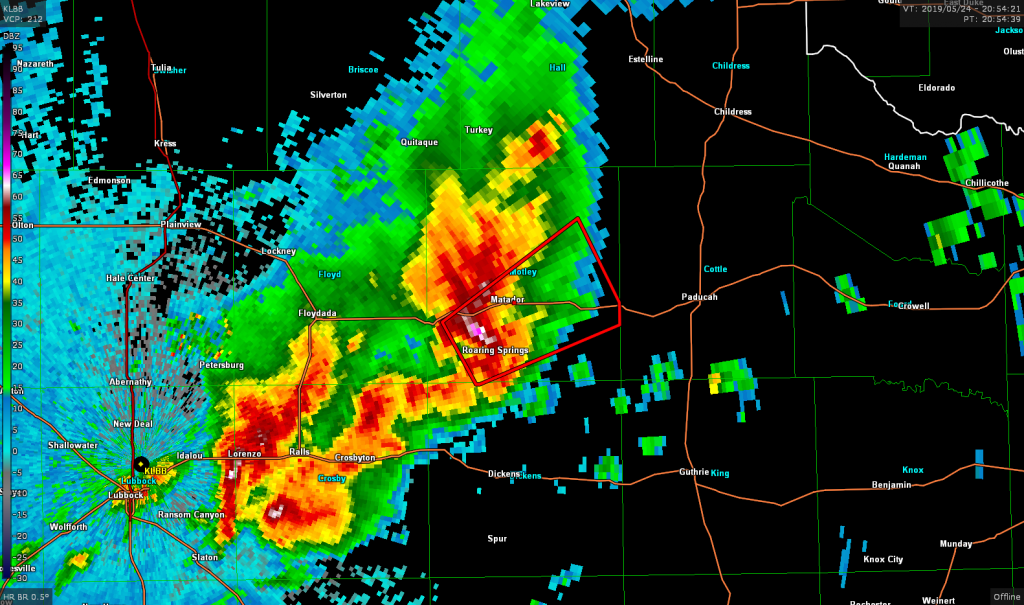 Just as we turned east on US 62 the storm went tornado warned. We stopped after a few minutes driving east to take a look.


At this time, however, it looked like the storms were congealing into a cluster and starting to surge forward.
We continued to track the storms east down US 62 but they never really looked as good as it did when we first intercepted it. Near Crowell we decided to head north towards Quanah and let the storm overrun us there.

The storm was dying by this point and continued to dissipate after it passed us over. We called the chase and headed back towards Woodward for the night. While we were headed north, however, the sunset put on quite a show.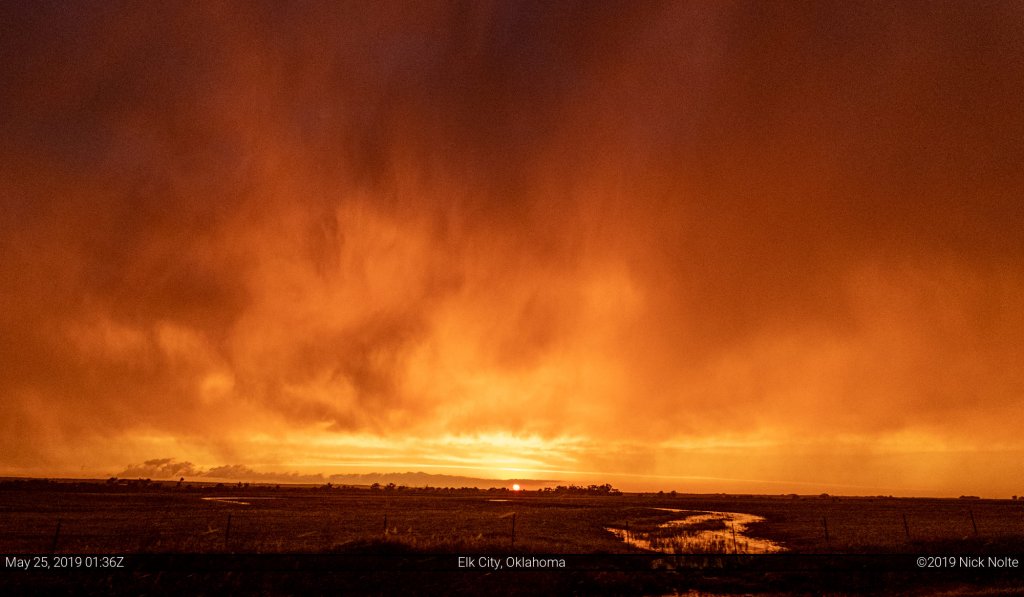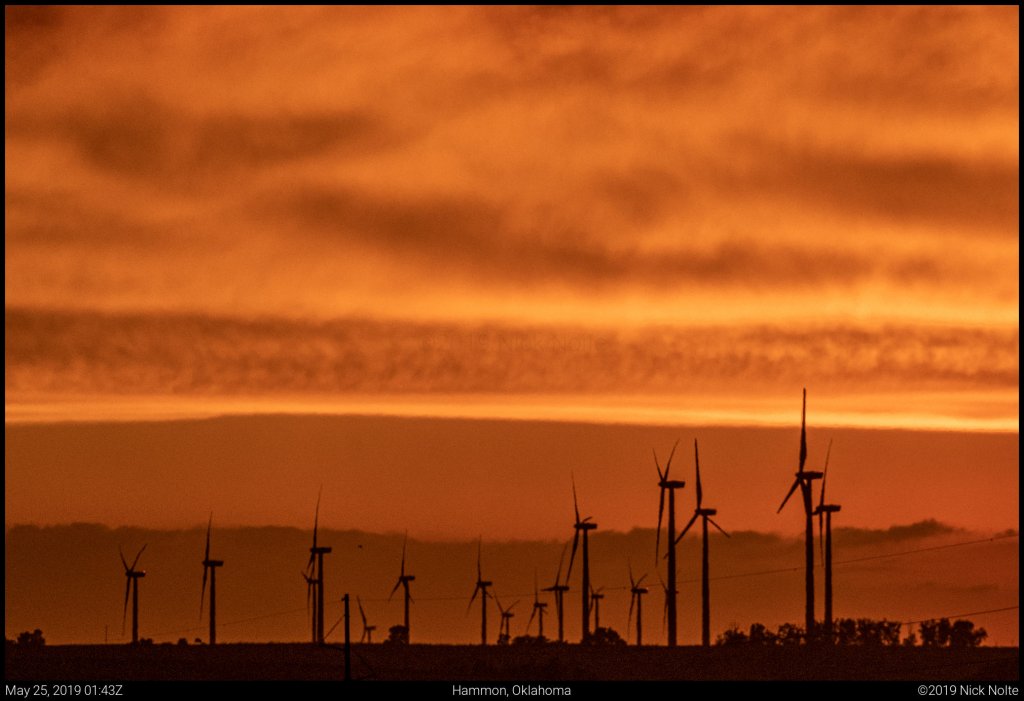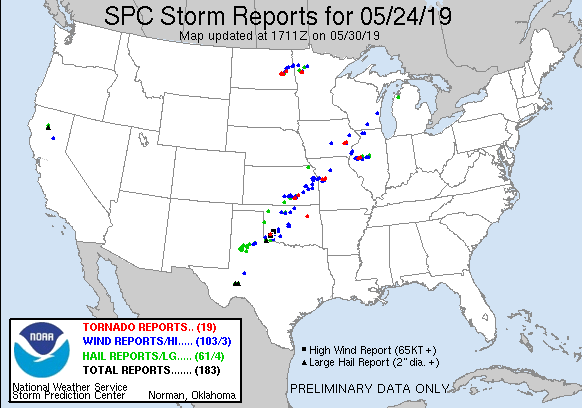 Chase Recap
| START | END | DURATION |
| --- | --- | --- |
| Dodge City, KS @ 24/1513Z | Woodward, OK @ 25/0300Z | 11 hours, 47 minutes |
| INTERCEPTS | CHASER ENCOUNTERS |
| --- | --- |
| None | None |
Chase Map