| 0 | 1.00" | 40 | 794 |
| --- | --- | --- | --- |
| TORNADOES | HAIL | WIND | MILES |
May 20th was the start of a week long chase vacation which I usually take around Memorial Day each year. This year I moved it forward a week since it looked like a good week of consistent activity. Also, the targets appeared to be mostly in the High Plains which I prefer to chase more than other areas of Tornado Alley.
The synoptic setup across the United States was dominated by a Rex block over the east which was causing high amplitude troughs across the west. This allowed for a string of days with severe weather in the high plains. This day featured a narrow corridor of marginal CAPE across the High Plains stretching from the Candian Border down to Big Bend. A low pressure over Montana with a trailing cold front was going to combine with upslope flow to present decent chase opportunities from Montana to Texas. I was particularly interested in the corridor from Douglas, WY to Brush, CO.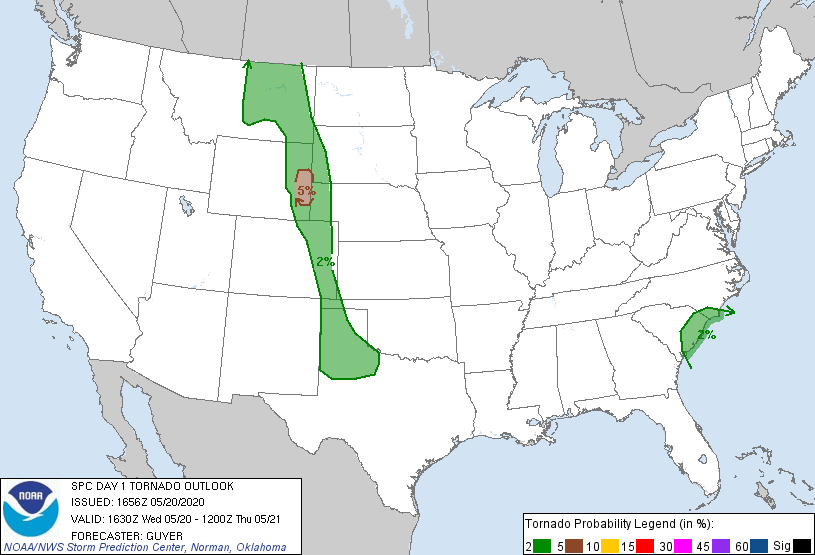 The 13z SPC outlook had a 2% tornado corridor stretching from Montana to the Texas Panhandle and later added a 5% tornado risk in Southeastern Wyoming at the 1630z update. I had left home around 13z and began the trek westward along I-80 with an original plan to make a north/south decision once I arrived in Cheyenne.
I arrived in Cheyenne at 18z and a cumulus field was already percolating in South Central Wyoming while Colorado was still clear. I made the decision to head north on I-25 towards Douglas. A cell started to fire just west of Wheatland around 19z so that became my target.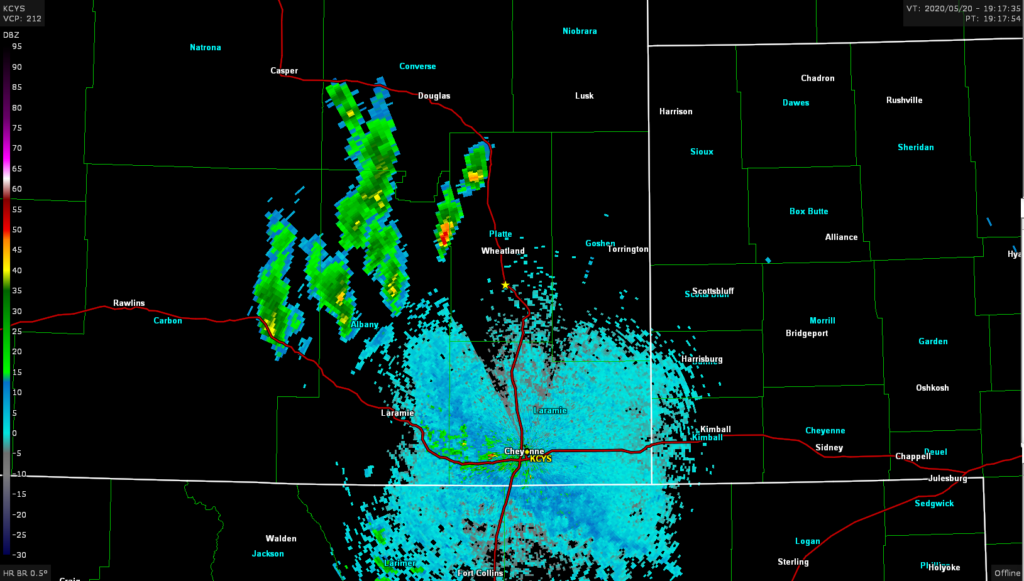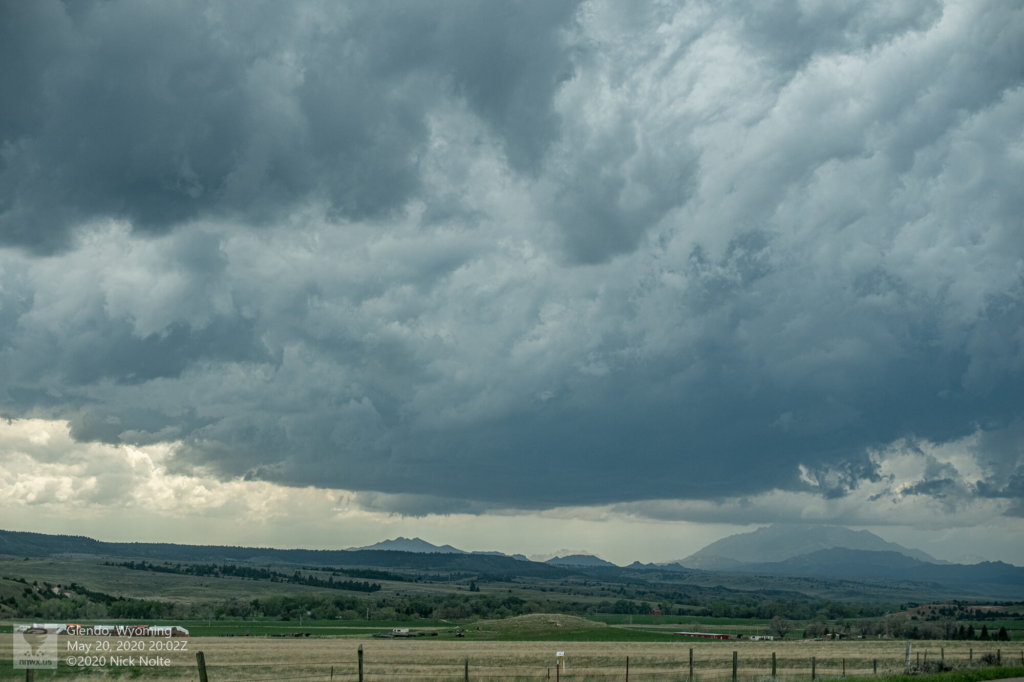 The storm had a nice RFD cut but it was still holding onto the terrain and taking it's time rolling off the hills.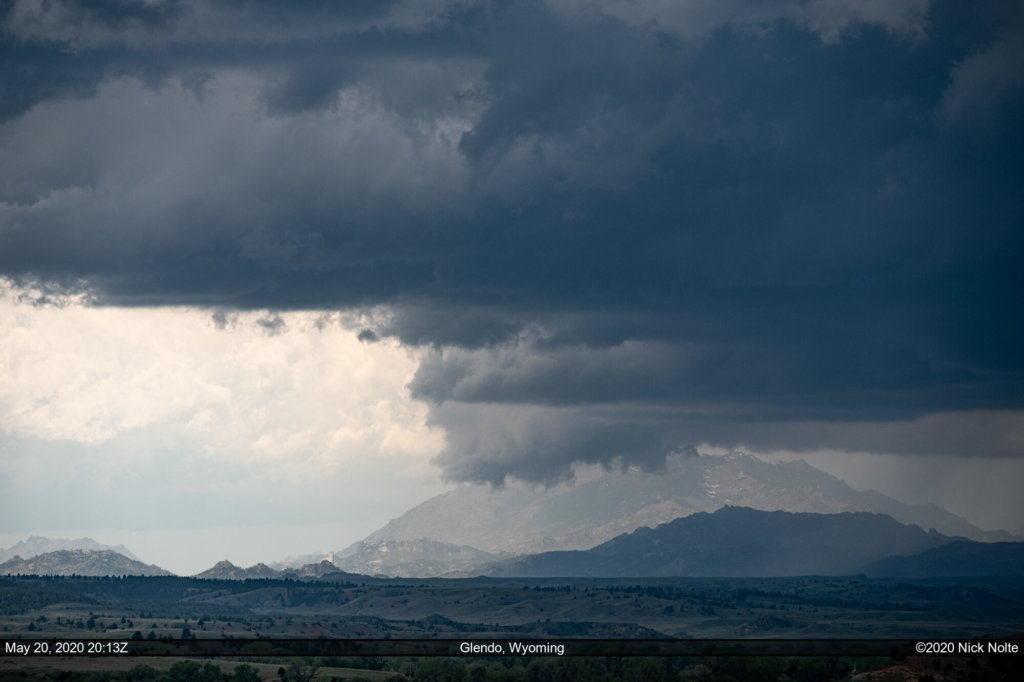 The storm continued to move almost due north approaching Douglas and it started developing some interesting lowerings including just south of Douglas when some exceptionally scary looking clouds prompted a few funnel reports.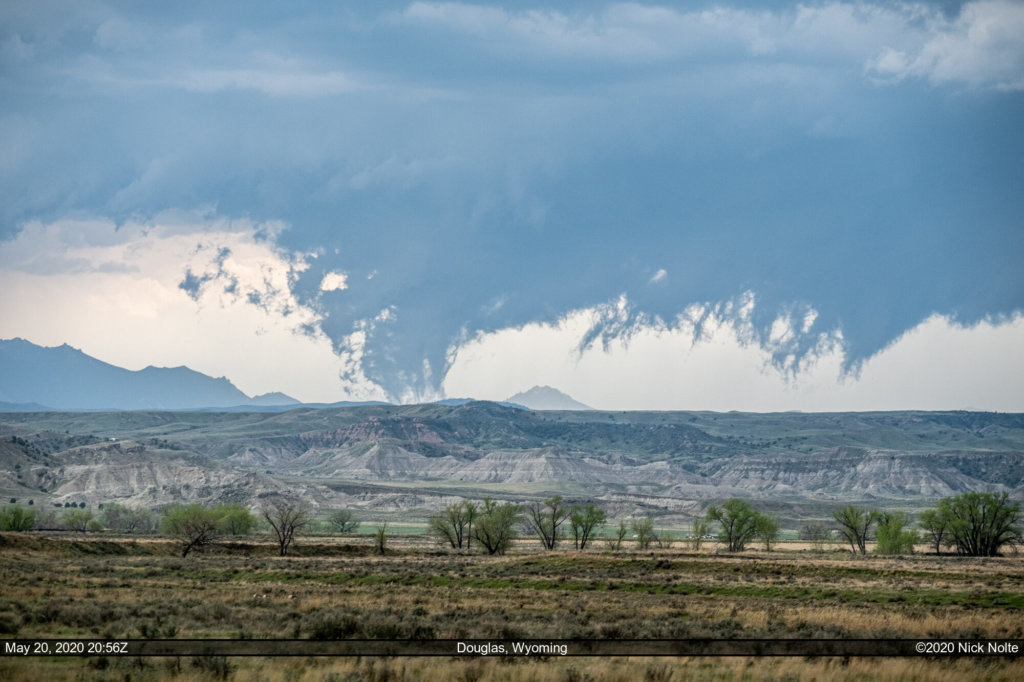 As this was occuring storms to the west had thrown out an outflow boundary that was on a collision course with this storm and would ultimately cause it's demise. At this point I was pretty sure these storms weren't going to do anything so I turned my attention back south where some cumulus towers were bubbling in northeast Colorado.
As I traveled south storms continued to fire south along the front I figured the chase was just about over so I headed east on US 34 towards Fort Morgan where I planned to stay the night. As I approached, tail end charlie started to look pretty good.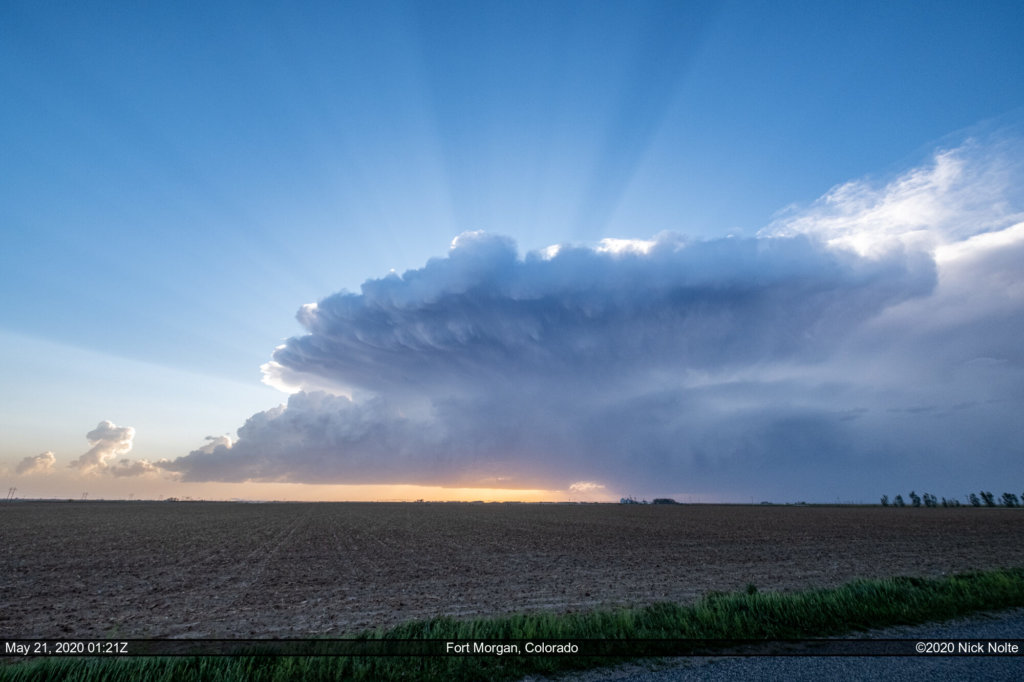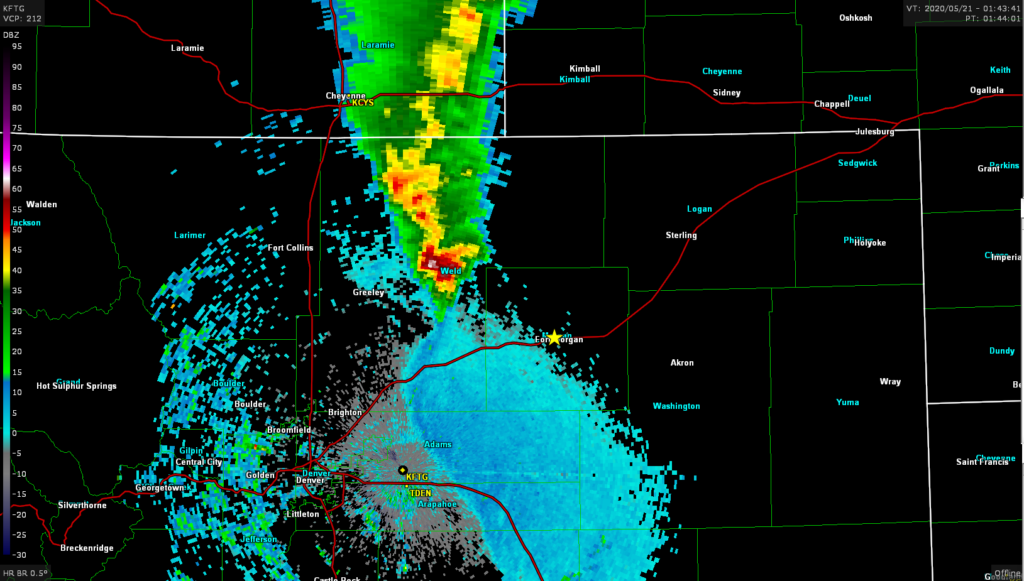 I decided to track with this storm in case it did something as sunset was imminent, and while I didn't get a tornado, it did put on a show.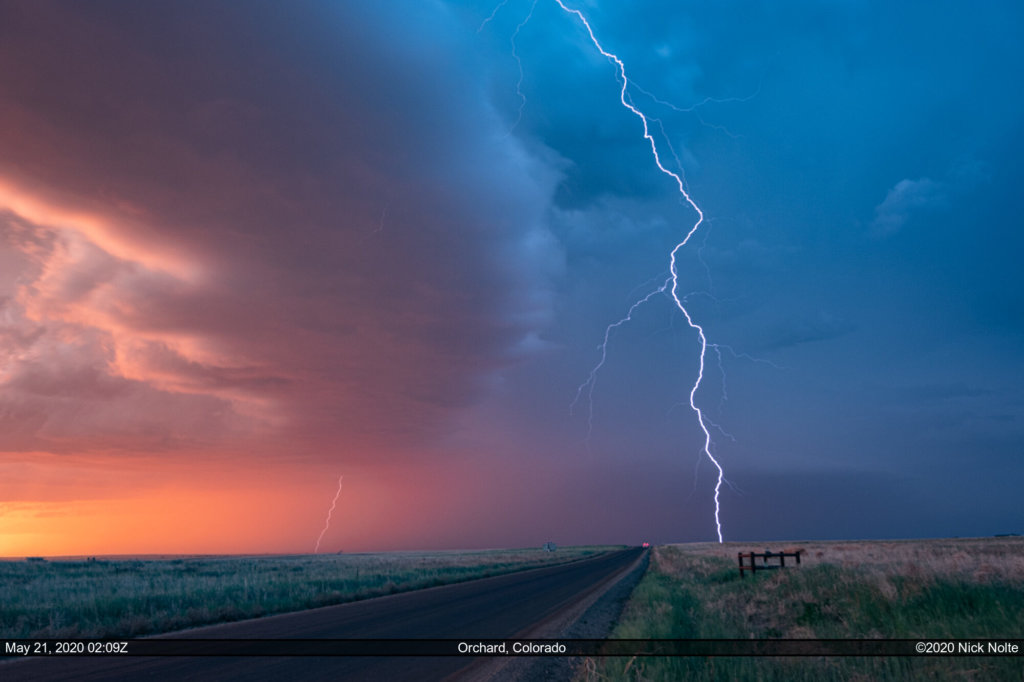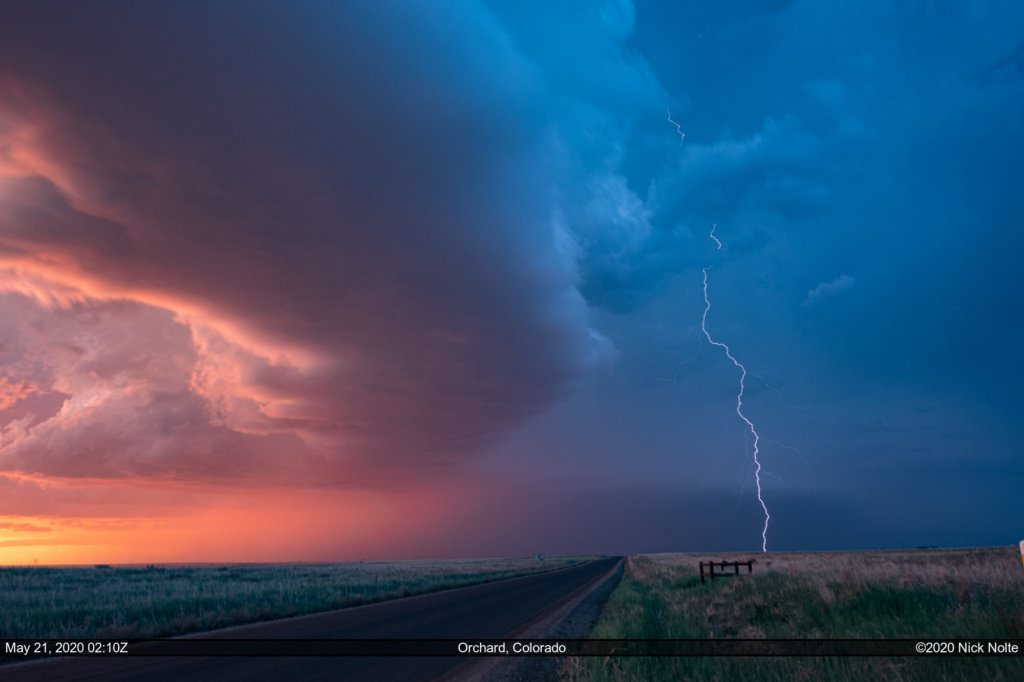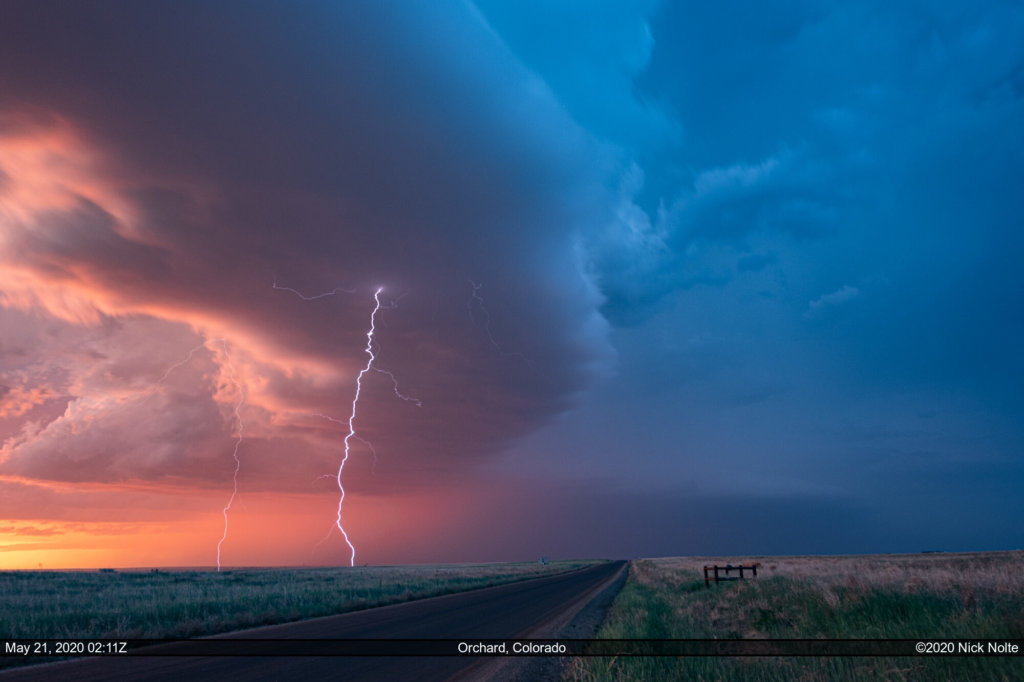 A quite stunning finish to a mediocre chase day. I went back to Fort Morgan for the night after dark finally set in and I was finished watching the lightning.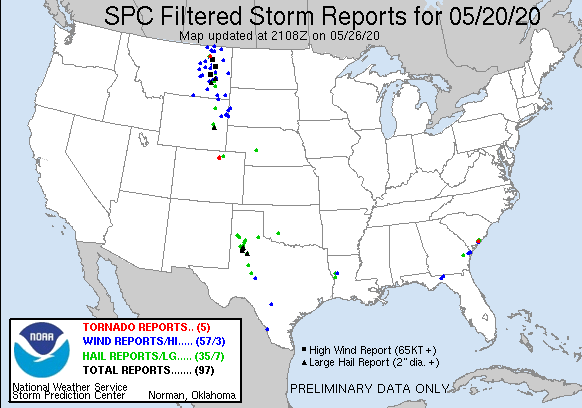 Chase Recap
| START | END | DURATION |
| --- | --- | --- |
| Grand Island, NE @ 20/1237Z | Fort Morgan, CO @ 21/0310Z | 14 hours, 33 minutes |
| INTERCEPTS | CHASER ENCOUNTERS |
| --- | --- |
| None | None |
Chase Map