| 0 | 1.00" | 50 | 370 |
| --- | --- | --- | --- |
| TORNADOES | HAIL | WIND | MILES |
May 25th featured rather brisk southwesterly flow across the southwest United States permeating into Texas, Oklahoma and Kansas. While at the surface mid 60°F dewpoints stretched into eastern New Mexico. The dryline was rather broad, however we expected that to be the focal point for severe initiation later in the afternoon. The question was where?
SPC had outlined a pretty good sized 10% tornado risk area encompassing the Eastern Panhandles, but I was intrigued by how far west the moisture was pushing. 13z surface observations had mid 60°F dewpoints already present in Eastern New Mexico. Dalhart, TX was at 62, and Elkhart in far southwest Kansas was sitting at 63. To me, it looked like the Oklahoma Panhandle would be a decent place to setup.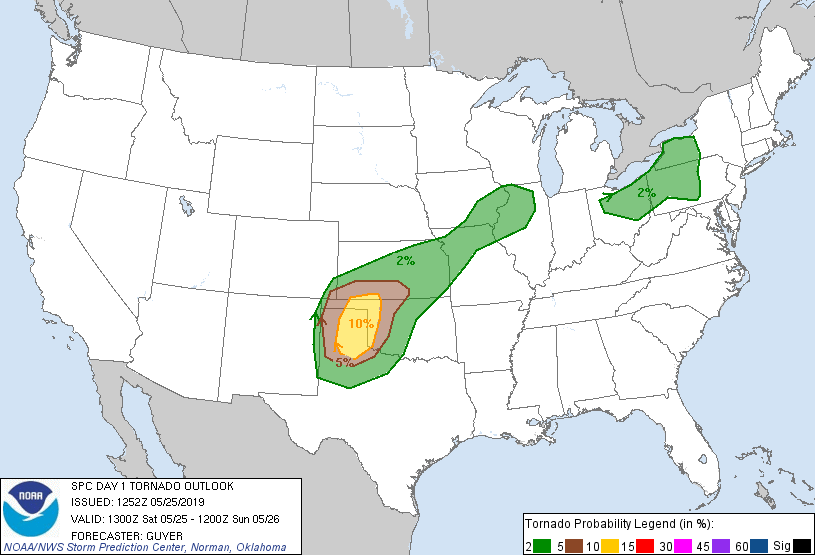 These places were on the western fringe of the higher tornado probabilities so we left Woodward shortly after 14z and began the westward trek towards Guymon.
Since we were headed west on US 412 we were going to pass the Slapout/Laverne area where we witnessed several tornadoes two days prior. This time we'd pass through in daylight and were able to see some of the damage left behind. It was rather extensive and we saw many power poles snapped which had already been replaced as well as some flipped center pivot irrigations.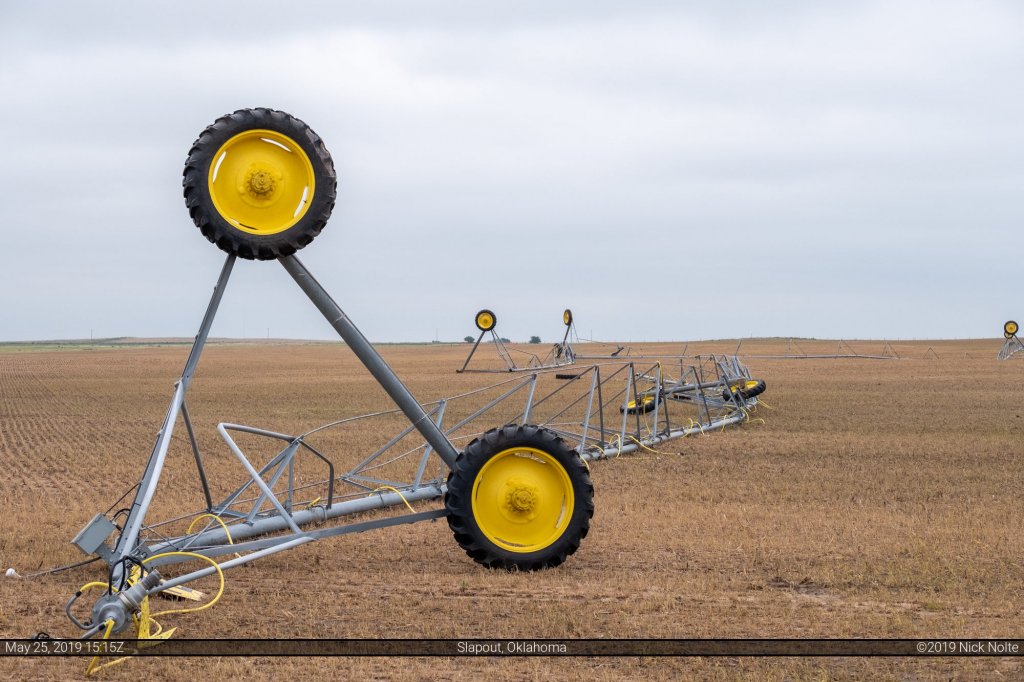 We arrived in Guymon a little after 16z which would give us plenty of time to kill. We found a park on the west side of town near Sunset Lake to watch the birds. Storms began to fire to our southwest along the New Mexico/Texas border on the dryline around 18z and the SPC issued a severe thunderstorm watch for that area. It was tough to stay put, but I was more interested in the Oklahoma Panhandle/Southeast Colorado/Southwest Kansas area that had been under clear skies for most of the day.
Eventually at 20z we got our mesoscale discussion for the area which mentioned the ongoing storms to our southwest presenting a hazard for tornadoes as they moved northeast into the Texas Panhandle where the low-level jet was expected to strengthen as evening wore on.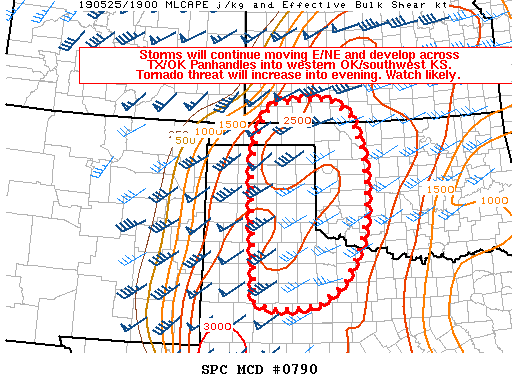 Shortly after the MD, a storm began to fire to the northwest in southeast Colorado. I decided that was the one to go after as the storms to the south were numerous and I was worried that they'd congeal into a MCS quickly.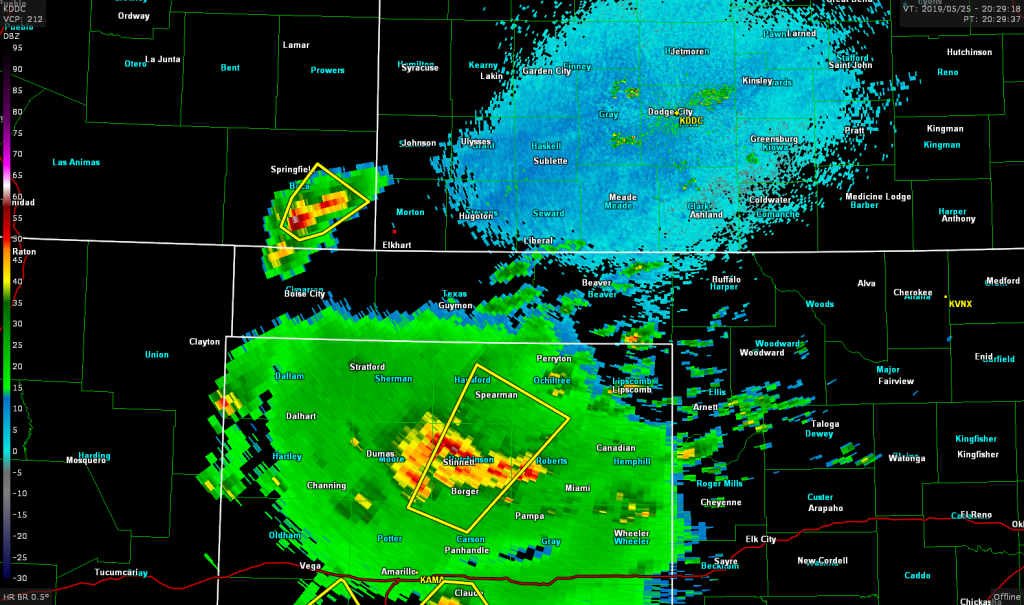 We crossed into Colorado from Kansas highway 51 which turned into a dirt road across the border. It was fine for a few miles but eventually became severely rutted and I became concerned that we could get stuck if the road behind us got wet. We doubled back into Kansas and went north towards Manter where we finally got on the storm.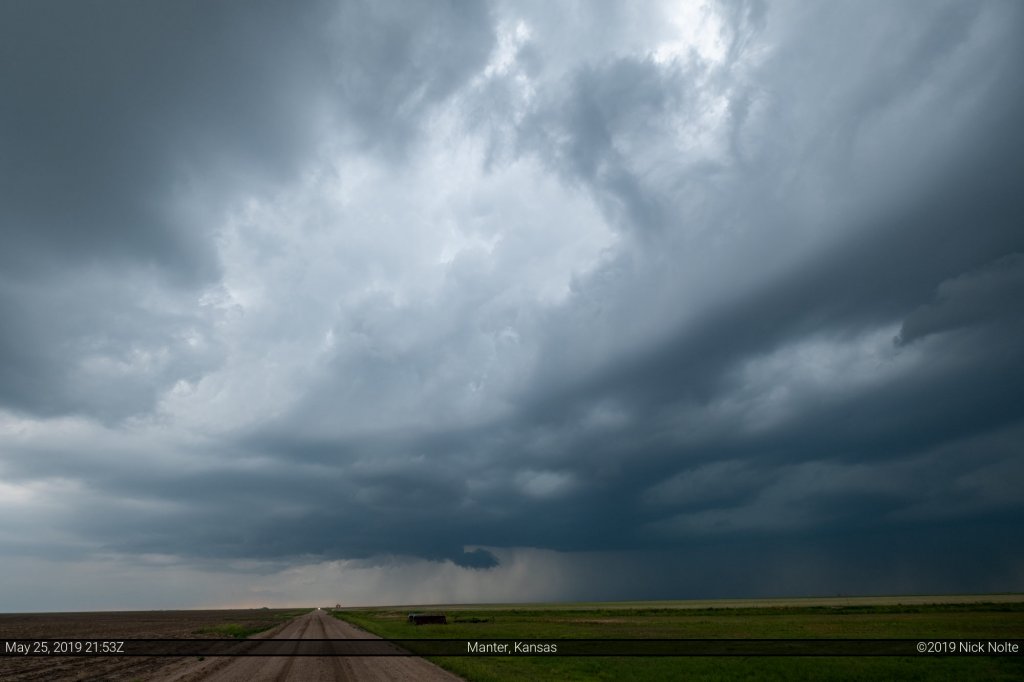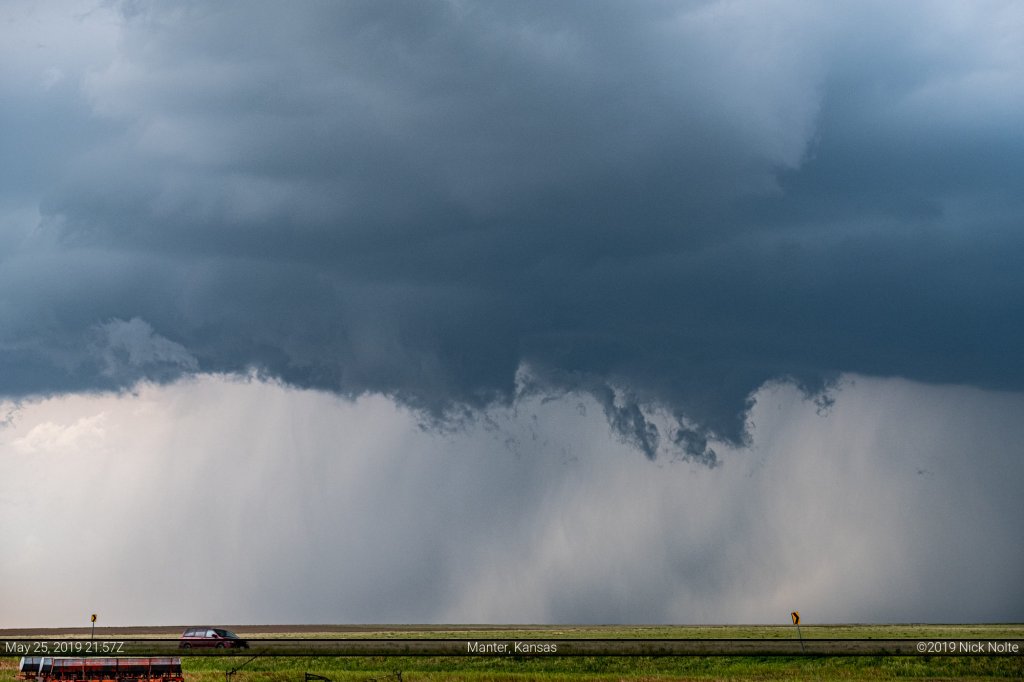 We continued to follow the storm until Johnson City when it started to get interfered with by other storms in the area and they all began to congeal into a big mess. We called the chase here and let the storm roll over us then headed to Garden City to meet up with a billion other chasers at the Old Chicago Pizza and Taproom.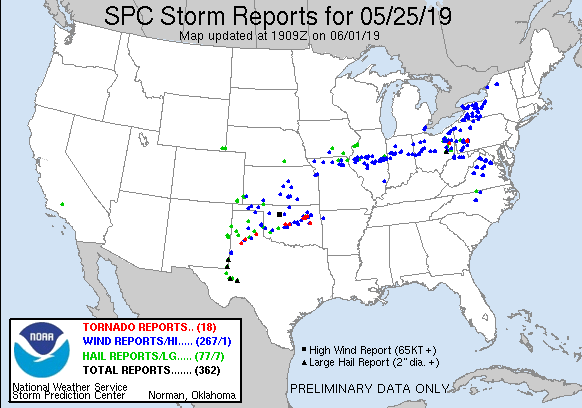 Chase Recap
| START | END | DURATION |
| --- | --- | --- |
| Woodward, OK @ 25/1417Z | Garden City, KS @ 26/0001Z | 09 hours, 44 minutes |
Chase Map