| 1 | 1.00" | 60 | 960 |
| --- | --- | --- | --- |
| TORNADOES | HAIL | WIND | MILES |
July 6th featured another upslope day in Colorado as easterlies transported surface moisture into the foothills below strong mid level flow in the post-frontal region. Forecast models were showing CAPE values over 3k in Colorado with dewpoints in the mid to upper 60°F's, which is kind of nuts. SPC was forecasting up to 3″ hail in the more intense cells, and it did look reasonably favorable for tornadoes in the Plains of Colorado south of I-70.
This was going to be a single day affair so I took off from home right around 8am and began the trek westward. My initial plan was to head to Bennett and wait. Typically on days like this you can get early landspout tornadoes near Denver where surface vorticity is always pretty high. Then once the storms roll into the plains the plan was to find one to follow.
Instead of heading to Bennett like I planned, as I rolled into Limon I saw a cell had started to develop near Castle Rock, so I decided to divert along highway 86 and head towards it knowing I could always bail north if I needed to. Of course the closer I got to it, the more it fell apart, so as I reached Elizabeth I diverted north.
Eventually a cell started to go up over Aurora and I wish I had the terminal doppler imagery because this storm was so close to the radar the regular radar wasn't resolving the hook very well which barely showed up due to low precip, but a landspout occurred at the western edge of the cell east of Aurora.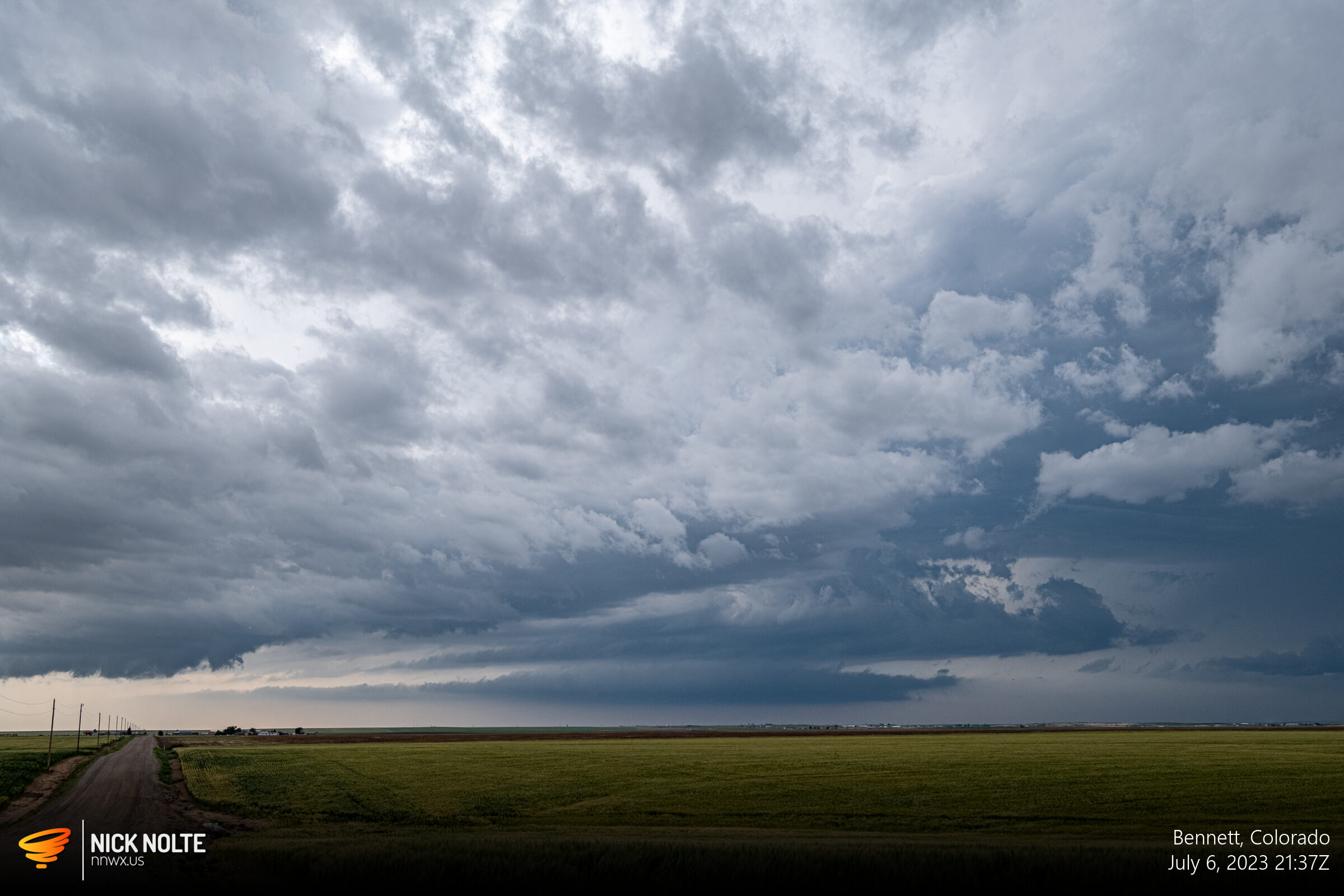 I was unable to see the landspout from my position as I was about 15 miles east, but about 20 minutes later an actual tornado developed and I was able to spot that one. BEHOLD my photo from many miles: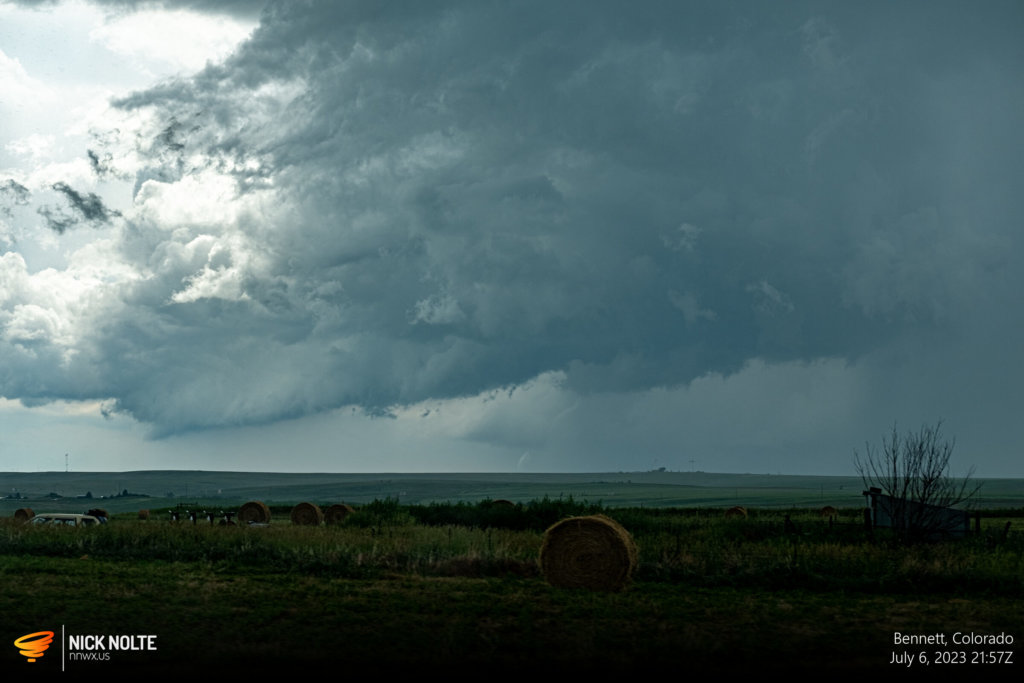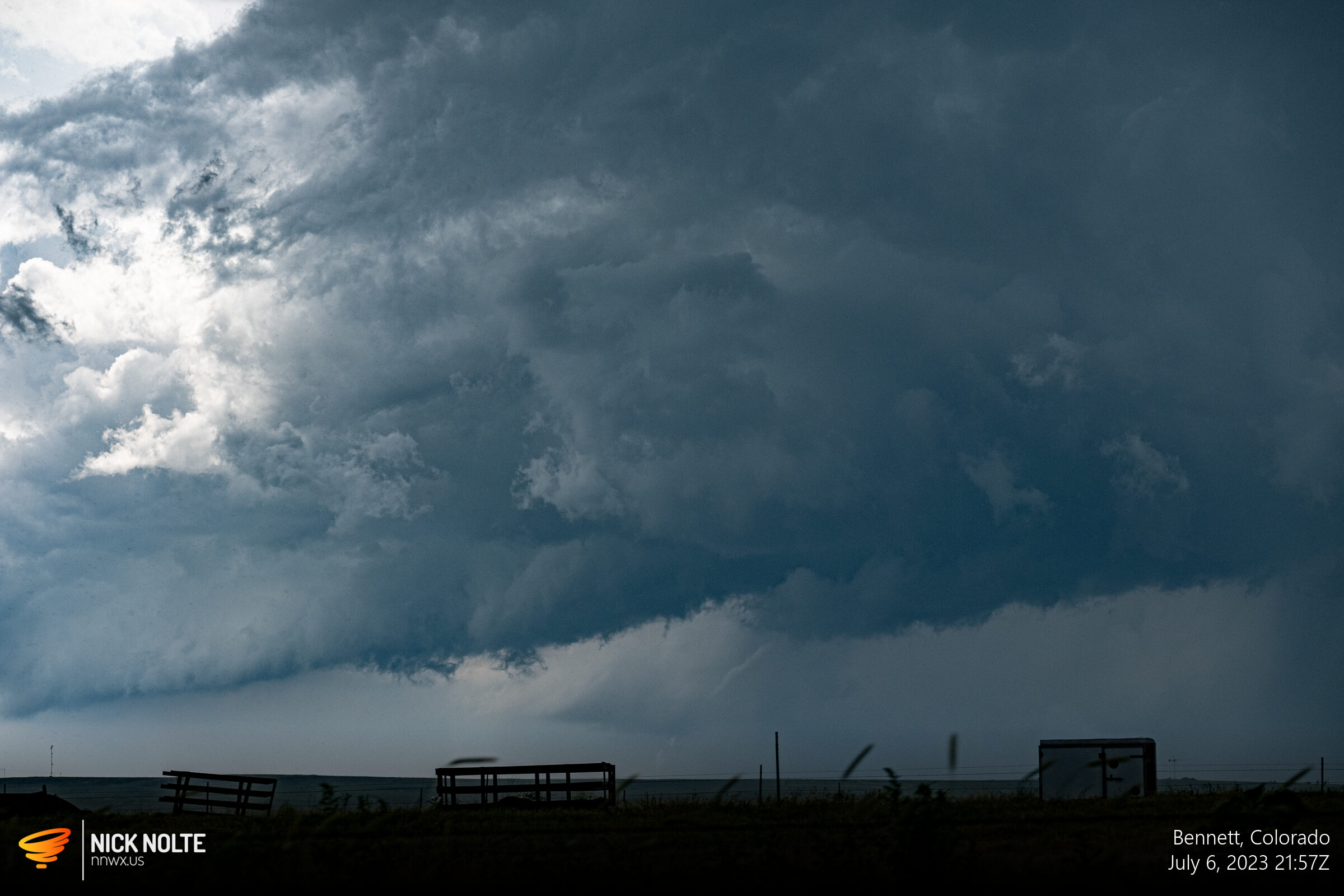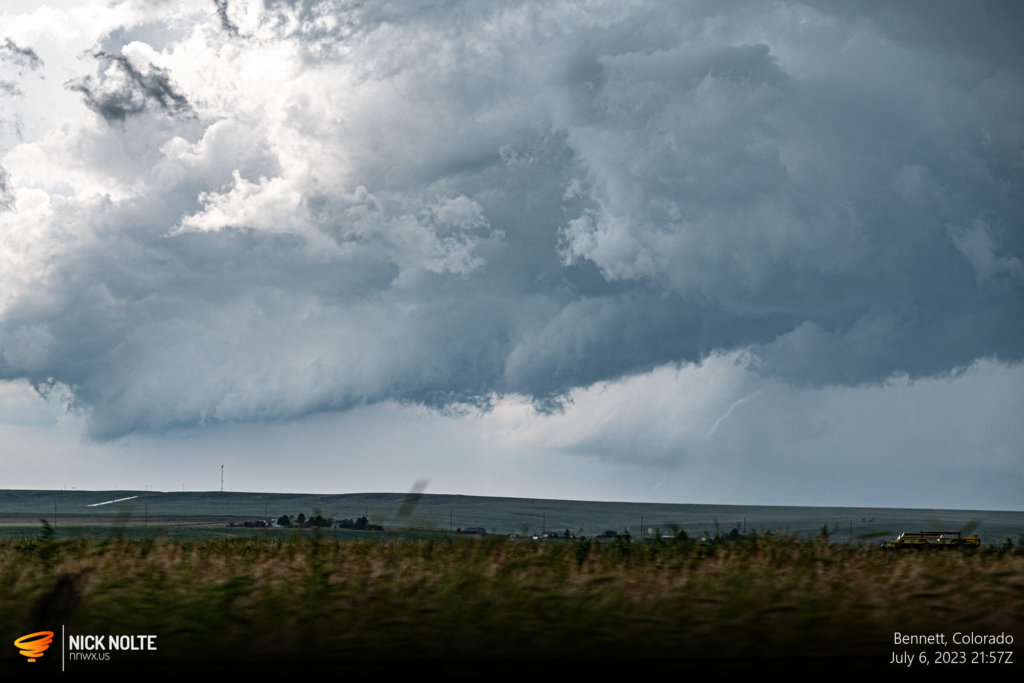 I attempted to keep south as the storms continued to develop along an outflow or convergence boundary that was south of Denver, but didn't see much more. I did, however, get a cool shot of a wall cloud with a the mountains in the background.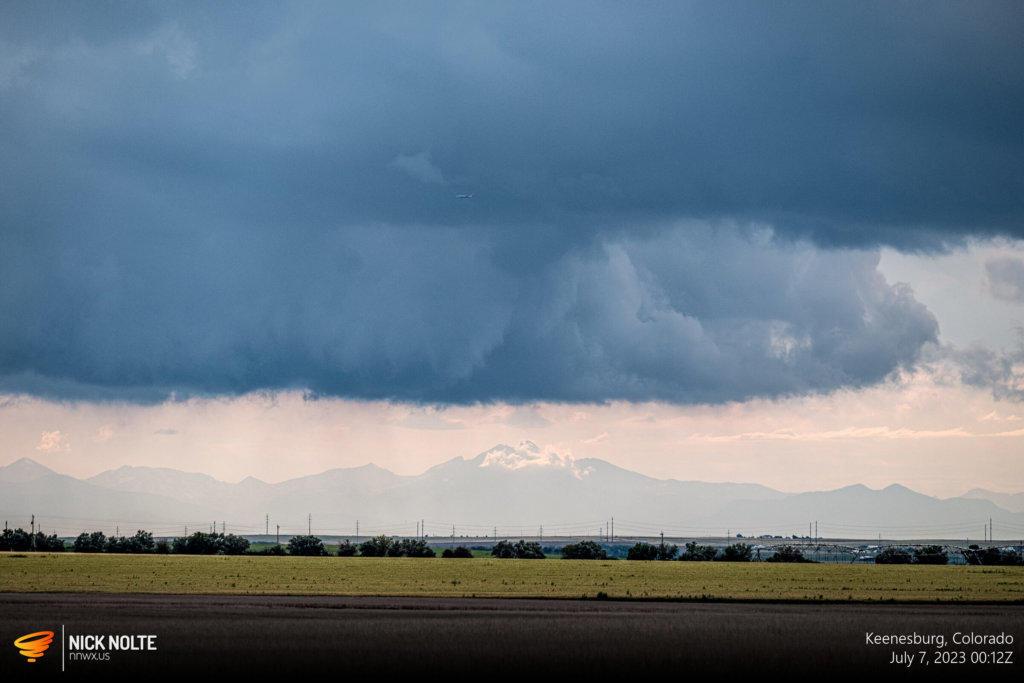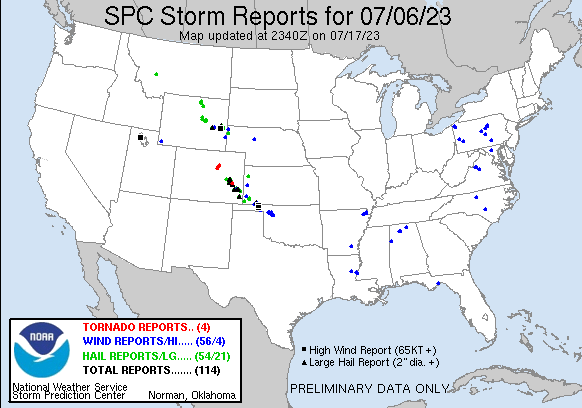 Chase Recap
| START | END | DURATION |
| --- | --- | --- |
| Grand Island, NE @ 06/1301Z | Grand Island, NE @ 07/0510Z | 16 hours, 9 minutes |
| INTERCEPTS | CHASER ENCOUNTERS |
| --- | --- |
| | None |
Chase Map