| 0 | 1.00" | 60 | 370 |
| --- | --- | --- | --- |
| TORNADOES | HAIL | WIND | MILES |
Memorial Day Weekend gave an opportunity for a couple of local chases. A week of marginal setups across the southwest migrated into the Central Plains to close out the holiday. The 28th featured a bit of stronger mid-level flow across Nebraska and Kansas as a trough moved across the area. This manifested with a slight risk across Western Kansas and the OK Panhandle and while tornado chances were pretty marginal they couldn't be ruled out.
When I left Grand Island around 20z my original plan was to head west to Kearney then northwest to intercept storms that I expected to form west of Broken Bow. However, as I traveled west on US 30 it looked like the northern storms that did pop were struggling and there was a pretty solid cluster of storms south of I-80 near the Kansas border west of Norton.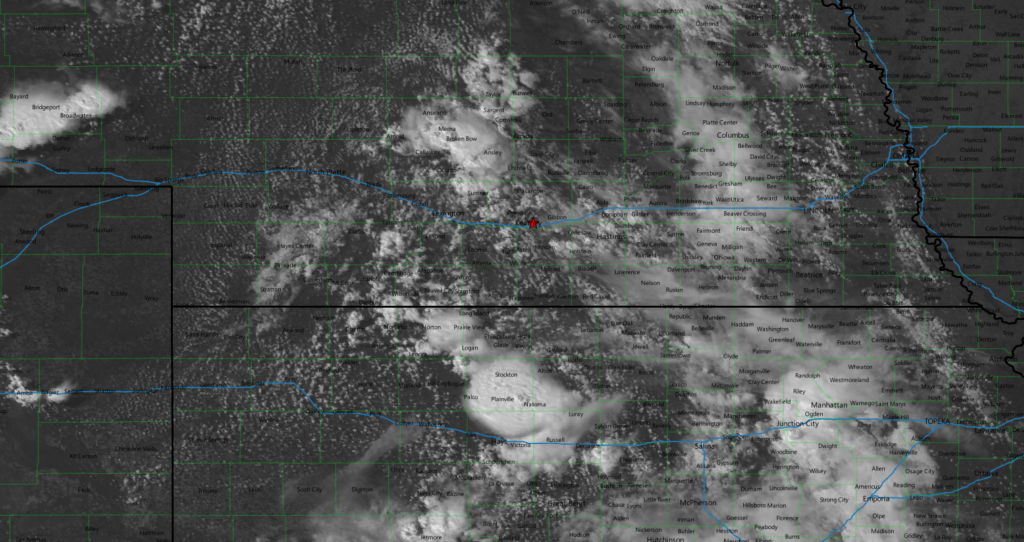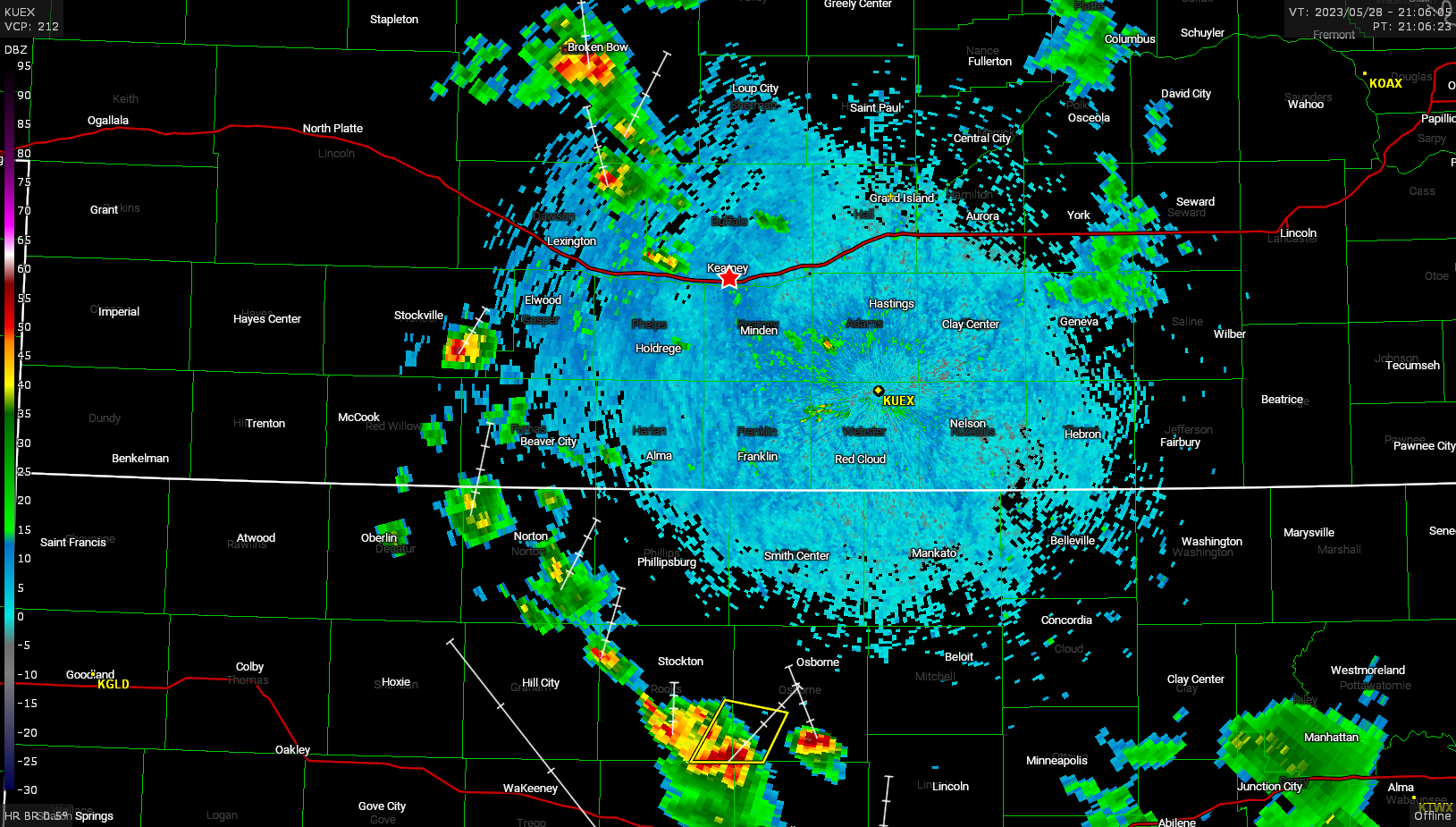 I was originally going to head towards the cell near Stockville, but as I got closer the cells further south started to look better so I diverted towards the cluster south of Beaver City near the border. Eventually I got on the cell down by Norcatur shortly after it went tornado warned and it had a ragged wall cloud on it, but it would get better.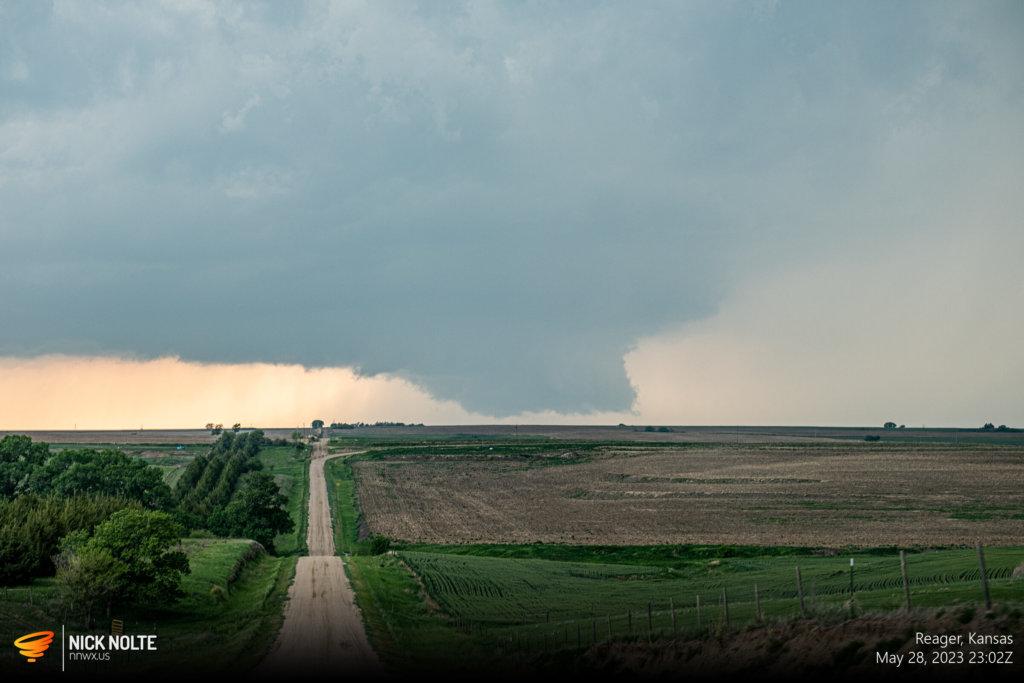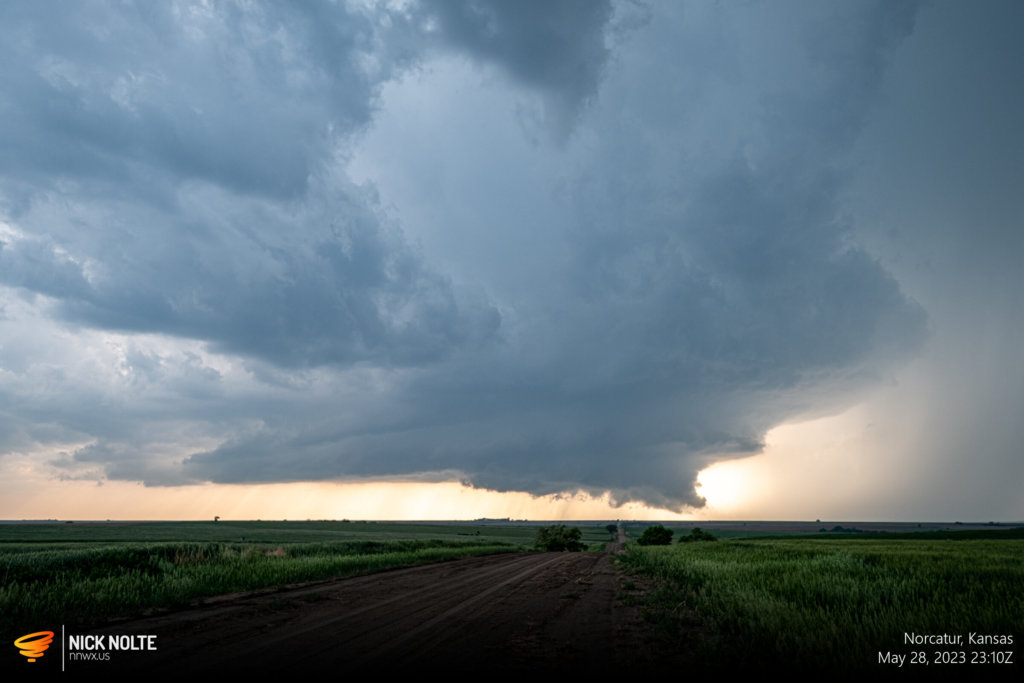 It was about this time a lightning bolt struck an oil tank battery in Norcatur and thick black smoke started to rise from the horizon into the storm.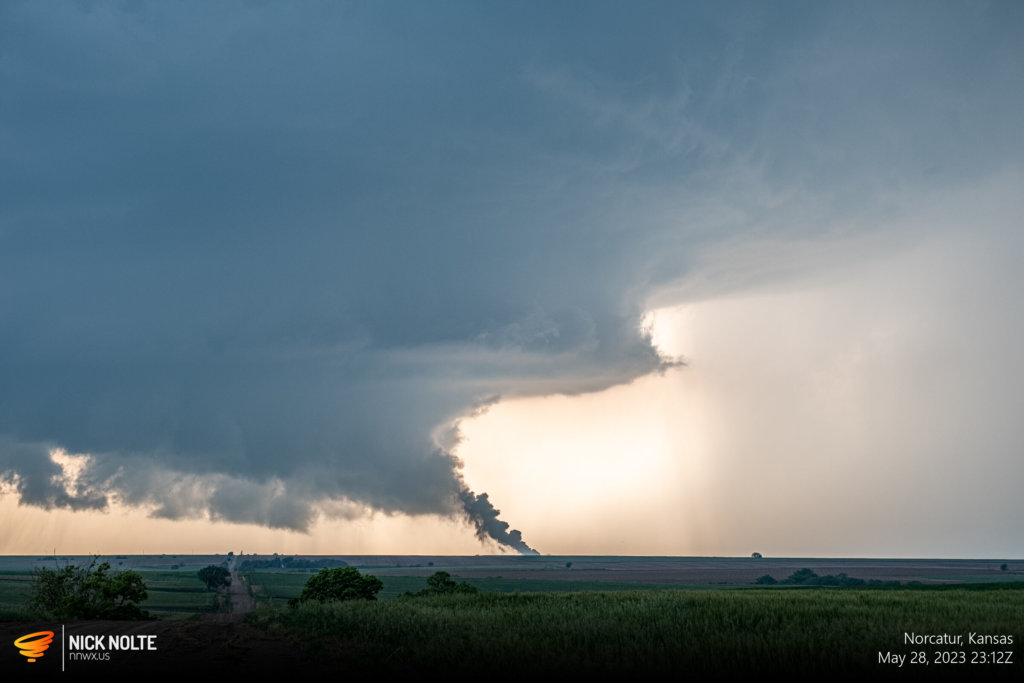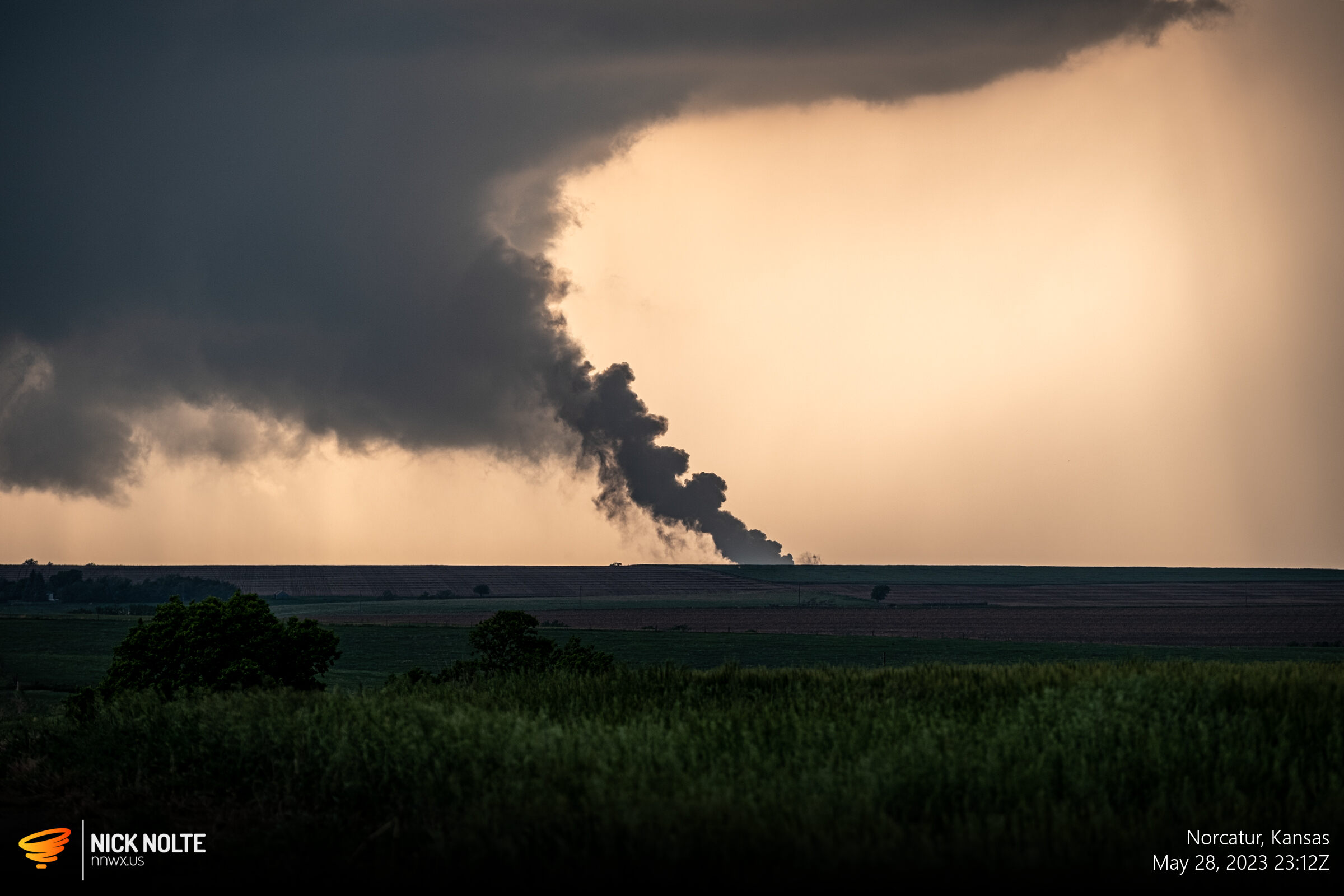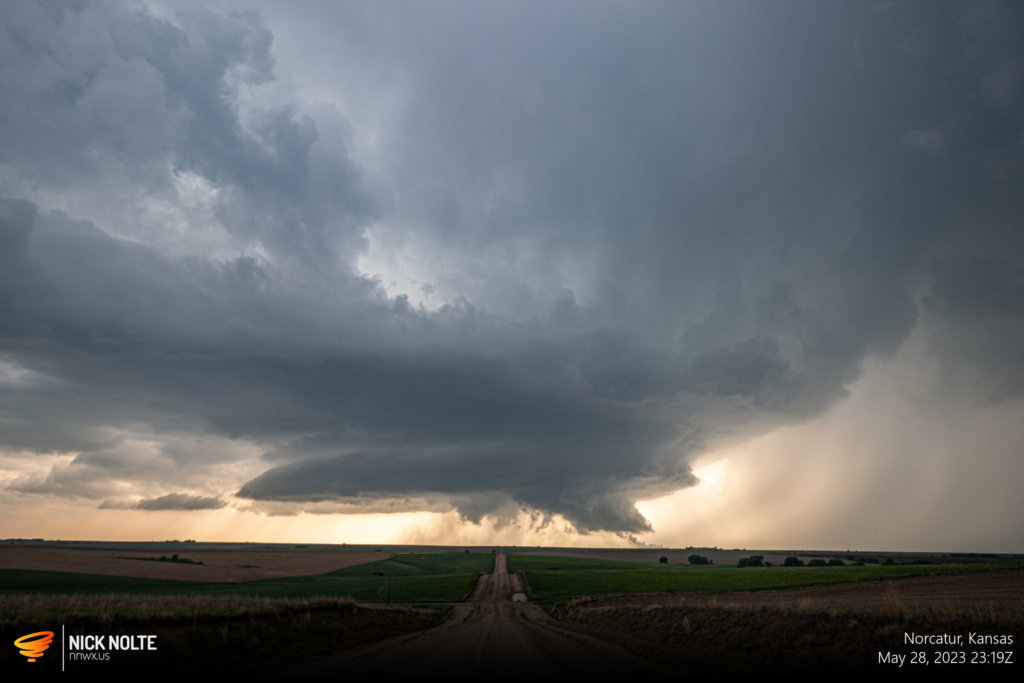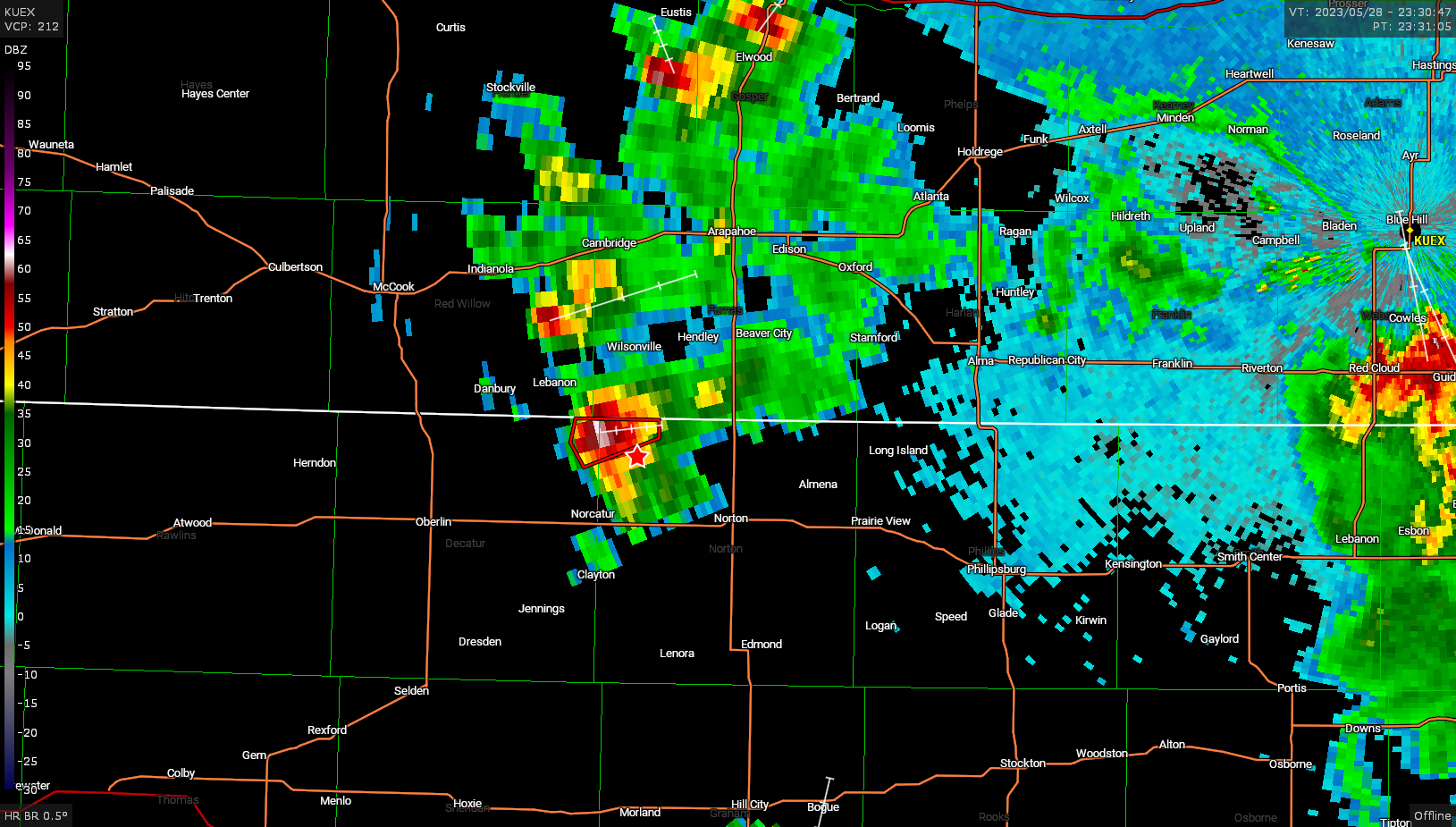 The storm continued to move east vacillating in strength as it went. About 40 minutes later it started to look really good again with a stout wall cloud with inflow tail.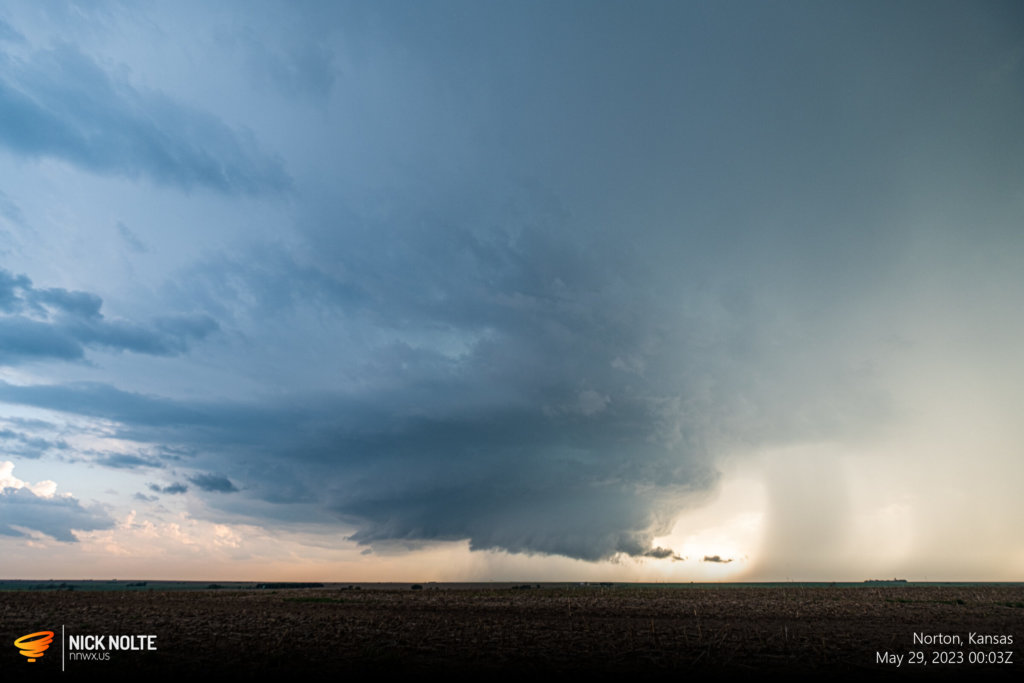 A couple of 1-inch hail reports emerged as the storm passed through Norton and even later around 130z a funnel cloud report came in, but I never saw it from my vantage point. However, as sunset approached the storm put on a bit of a show.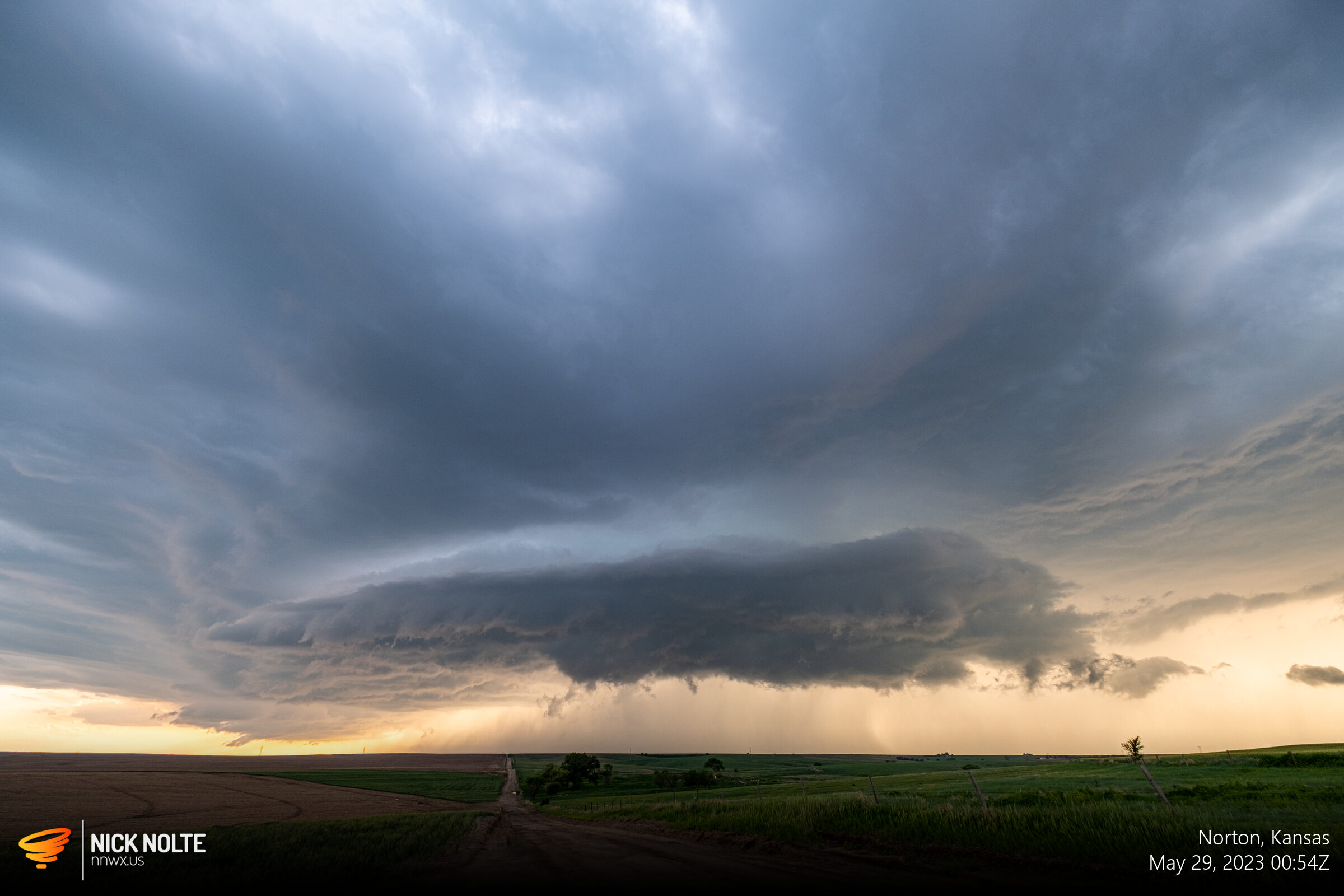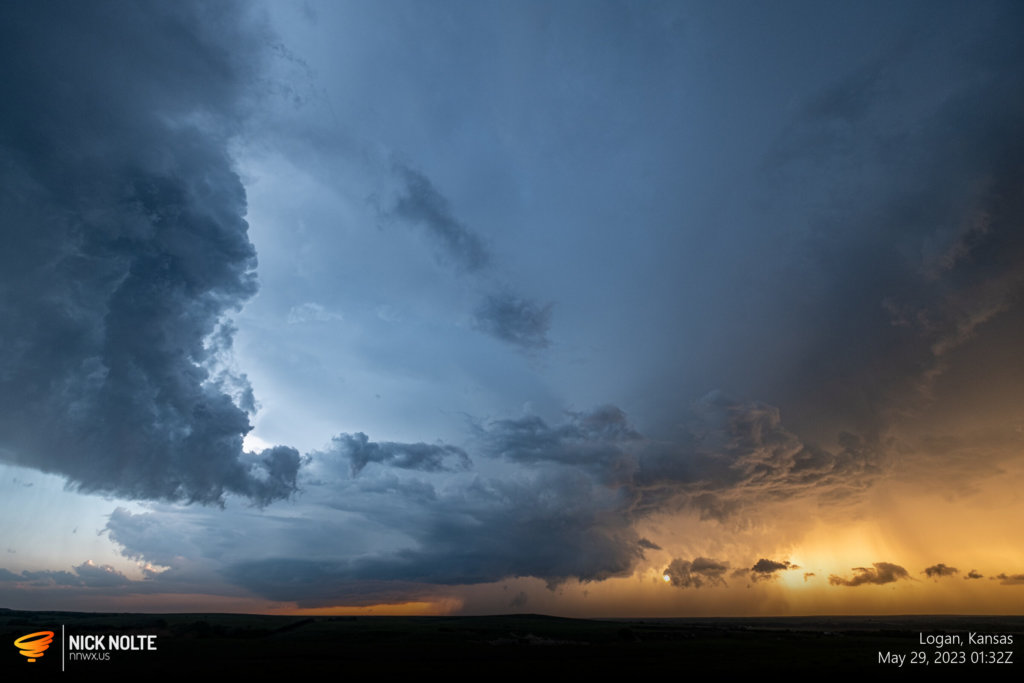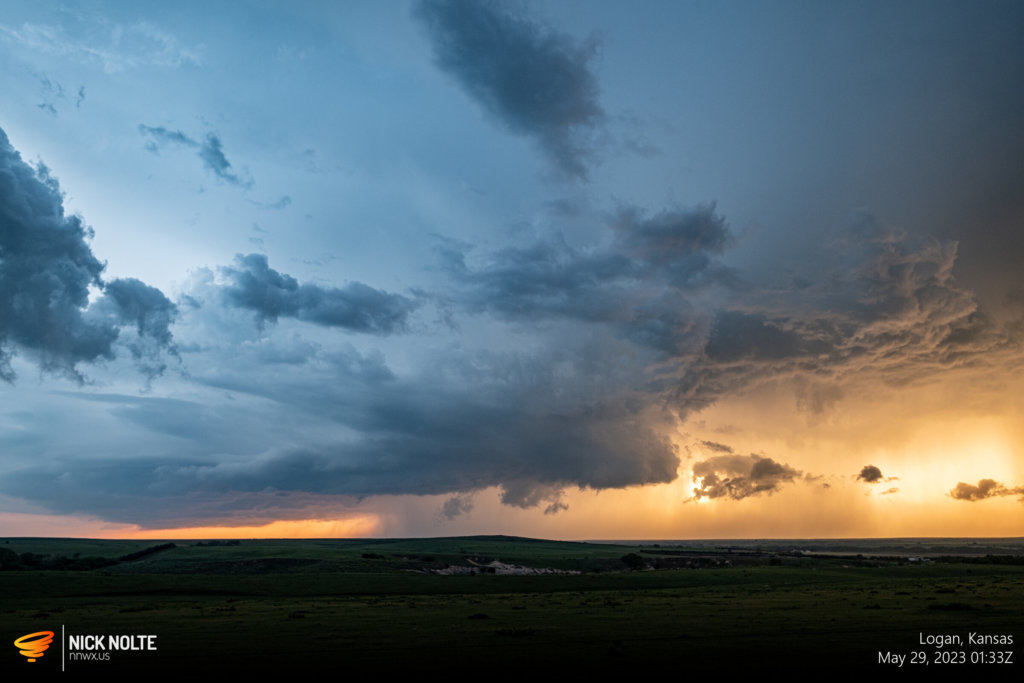 As the sunset, the fuel the storms were feeding off of began to wane and the storm started to weaken. I called the chase and began the trek home.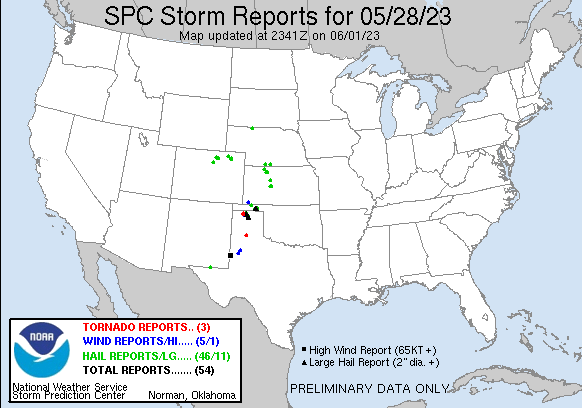 Chase Recap
| START | END | DURATION |
| --- | --- | --- |
| Grand Island, NE @ 28/2018Z | Grand Island, NE @ 29/0348Z | 07 hours, 30 minutes |
| INTERCEPTS | CHASER ENCOUNTERS |
| --- | --- |
| None | None |
Chase Map