| 0 | 1.25" | 70 | 510 |
| --- | --- | --- | --- |
| TORNADOES | HAIL | WIND | MILES |
A sagging frontal boundary with very high instability in southeastern Nebraska and northeastern Kansas was expected to be the primary target zone for severe weather with a chance for tornadoes and large hail. SPC had specifically outlined Northwest Missouri with higher probabilities but I was more interested in the western edge of the risk area for a better chance at isolated cells and to avoid the Missouri terrain.
I left GI around 17z and headed to my initial target of Syracuse. I planned to sit here and watch satellite until an obvious target materialized but the cumulus field was well underway by the time I got to Lincoln.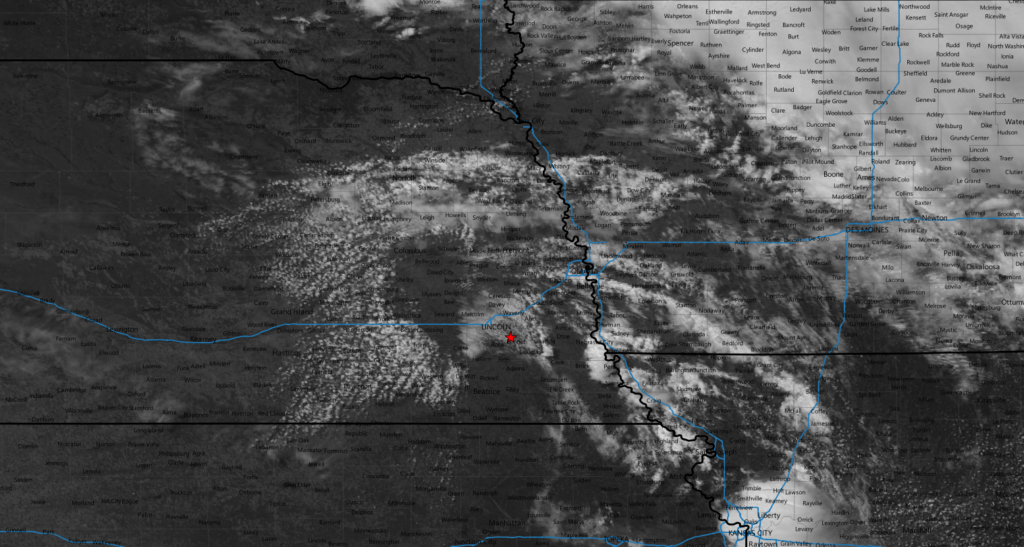 Despite the cumulus field, I opted to continue on to Syracuse to stage as I was assuming the field would migrate southeast. Eventually, SPC issued a mesoscale discussion at 20z indicating a tornado watch was probably coming as dewpoints in southeastern Nebraska had reached 70° and hodographs were sickle shaped.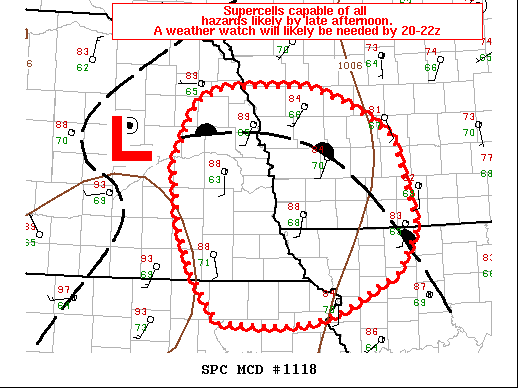 The watch came out shortly after at 2035z as cells began to develop to the west and northwest of Beatrice.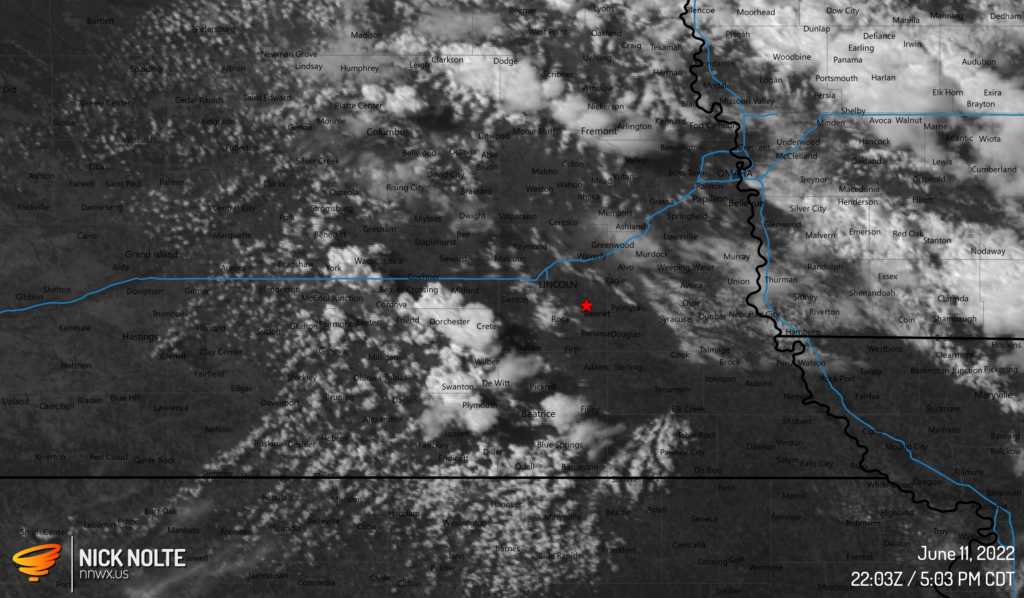 We took off our separate ways to go intercept some storms and a little bit later I finally got on a cell near Wymore just before it went tornado warned.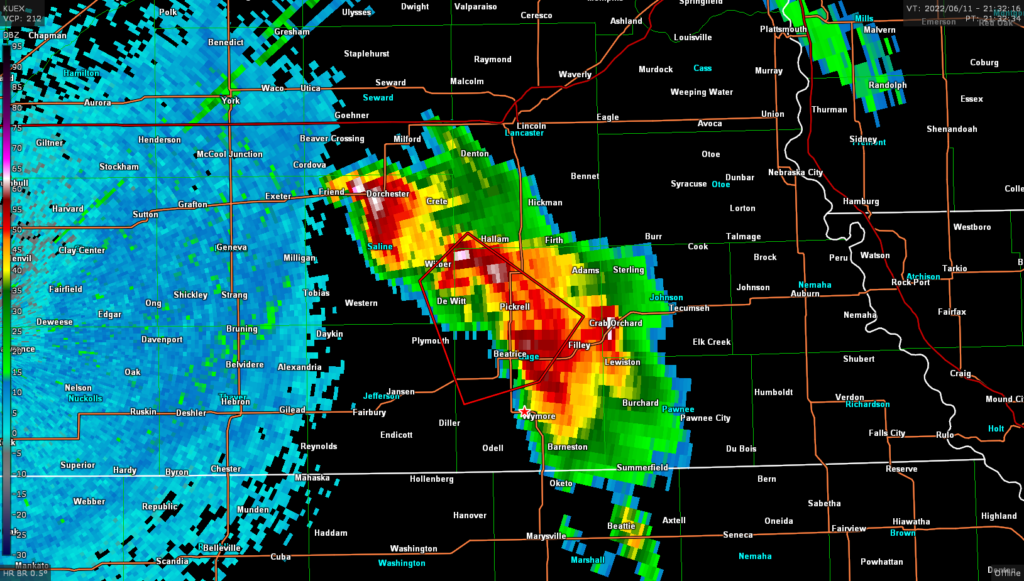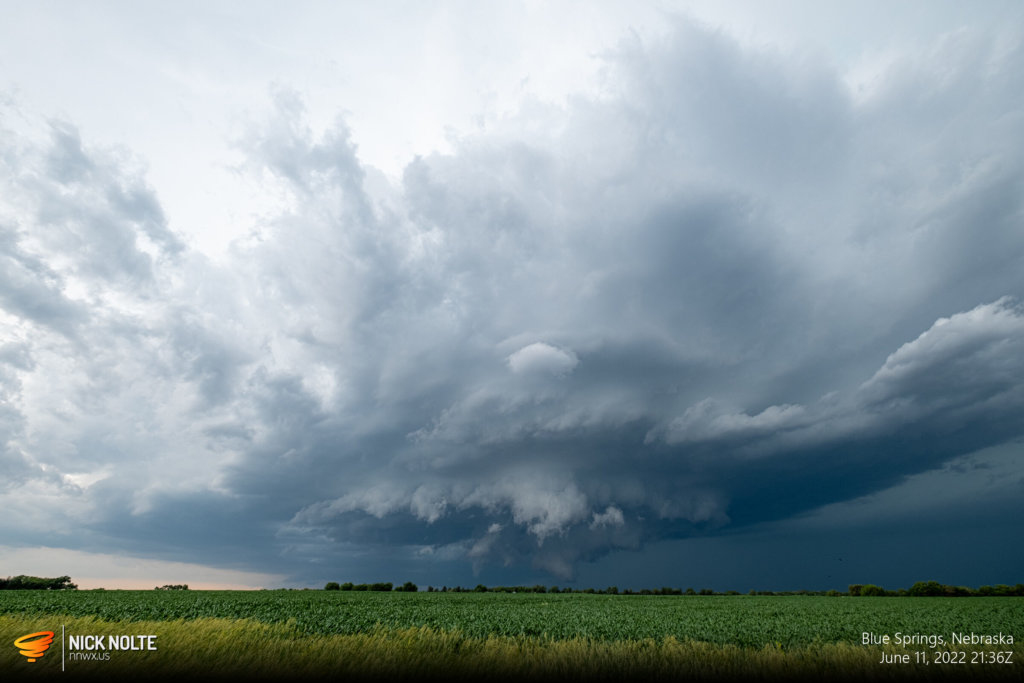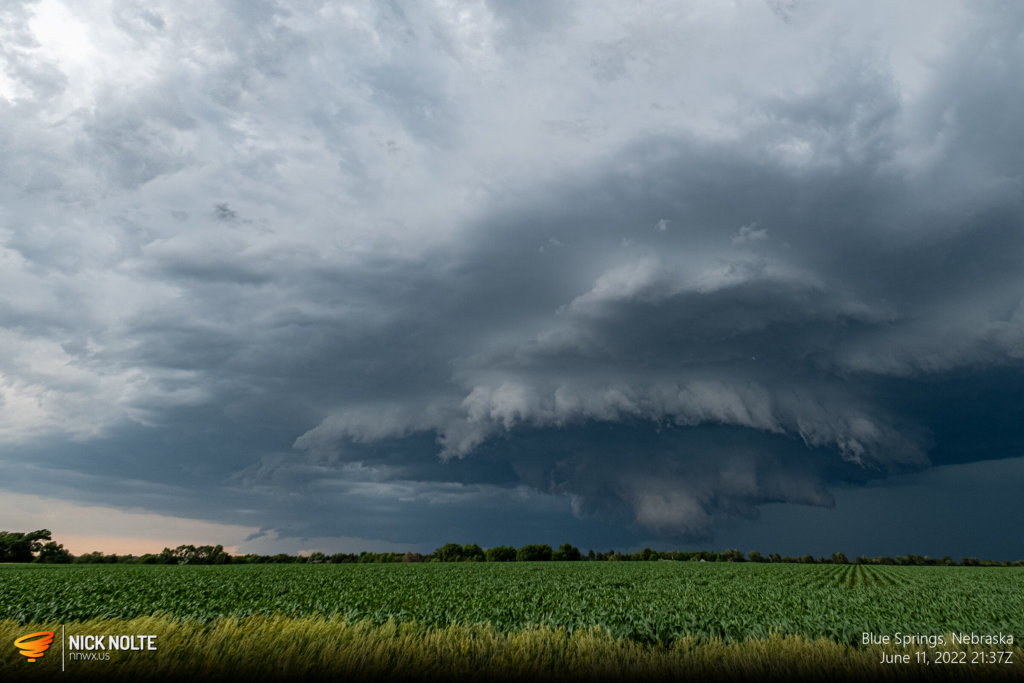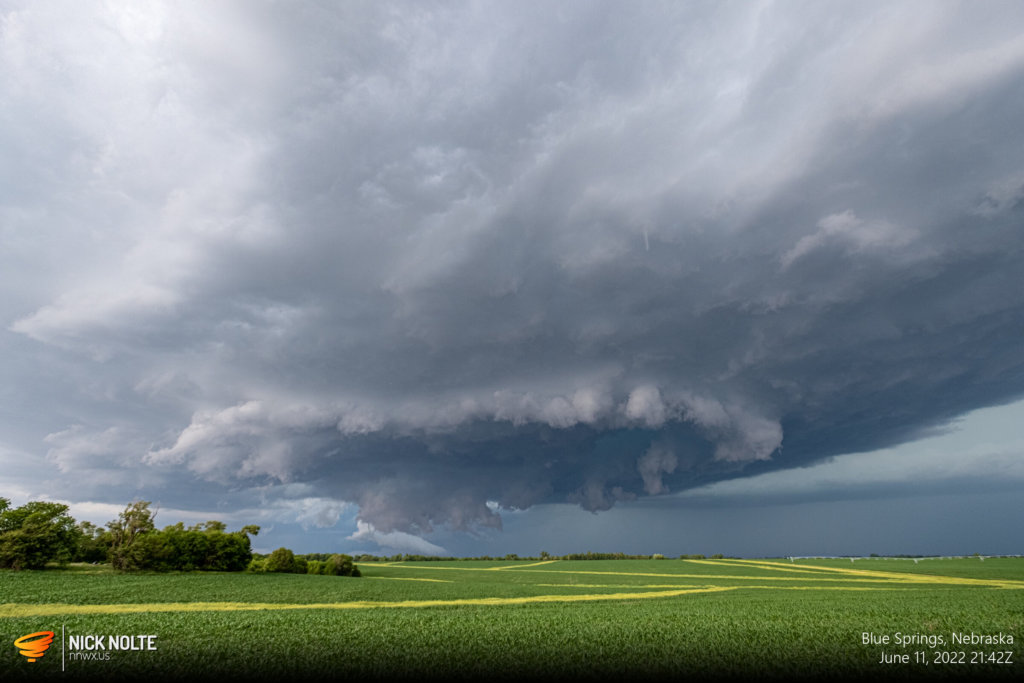 While the storm continued to the southeast it maintained its tornado warning as well as generating hail reports as large as 5 inches near Beatrice.

The storm started getting very HP and tornado reports started to come in around 2220z but I was never able to see anything from my vantage point.

I continued to track the storm into Kansas as it continued to be tornado warned. The storm ended up impacting Marysville as emergency vehicles were scattered about town. I avoided town and went south on US 77 to continue tracking the storm.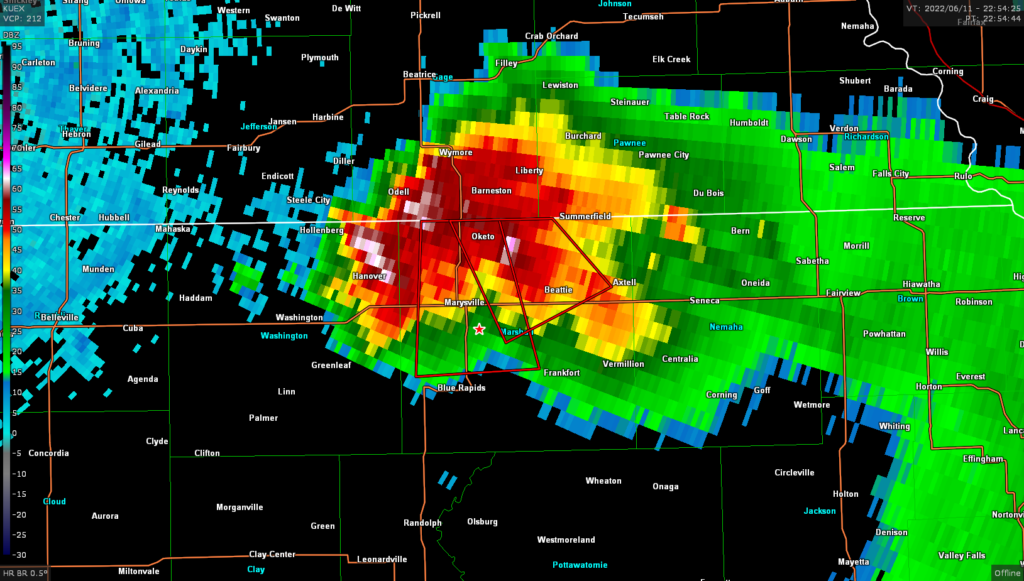 I followed the storm to Blue Rapids before calling the chase as the storm appeared to be losing organization so I began heading back home and was treated to some cool skies at sunset.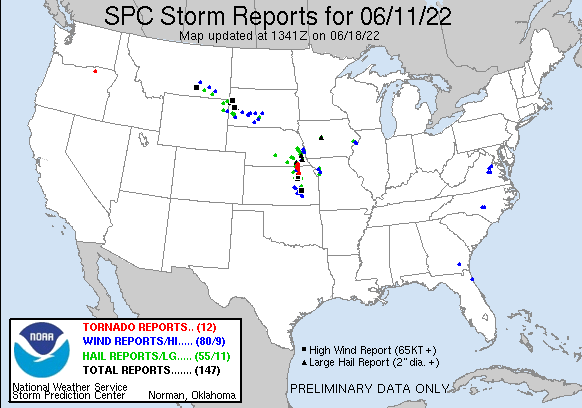 Chase Recap
| START | END | DURATION |
| --- | --- | --- |
| Grand Island, NE @ 11/1717Z | Grand Island, NE @ 12/0327Z | 10 hours, 10 minutes |
| INTERCEPTS | CHASER ENCOUNTERS |
| --- | --- |
| None | James Wilson (12) |
Chase Map