| 0 | 0.25" | 40 | 427 |
| --- | --- | --- | --- |
| TORNADOES | HAIL | WIND | MILES |
While May 22 featured a decent tornado chance along the Red River, but given the distance, I opted to play a secondary target in Colorado hoping that upslope flow could get something to happen along the US 385 corridor between Lamar and Springfield. Alas, while we got to see a rather extensive grass fire which spawned some minor pyrocumulus, the day was otherwise a bust. After spending the night in Burlington we had a decision to make on where to chase this day
There was a split corridor forecasted by the SPC with 2% tornado risks in the Western Dakotas and Nebraska Panhandle and a separate one across Western Texas. The main show for the day appeared to be setting up in Northern Illinois where a 10% risk area was outlined. Obviously, that was a long way away from where we were so we had to look for a decent target in the lower probabilities back west.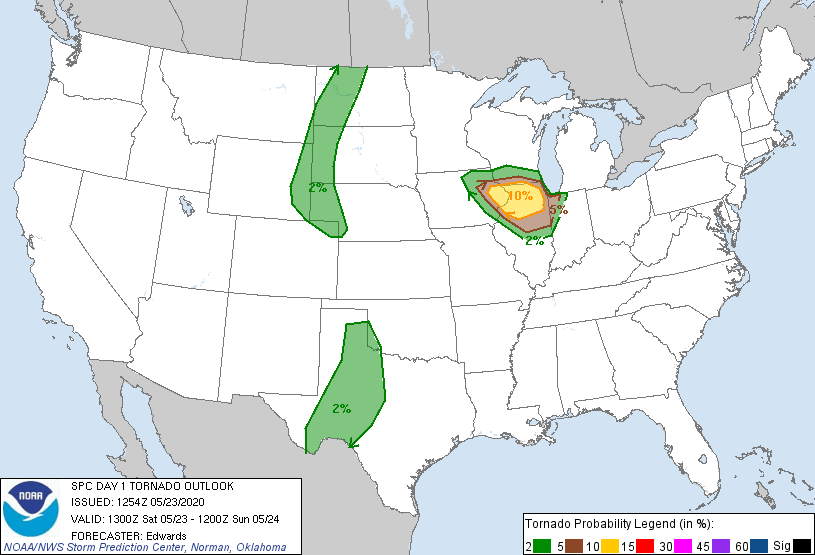 I had met up with Brad Goddard the day before and we spent the morning trying to find a decent target to go after. Interestingly enough we were interested in the area between the two 2% areas, in Western Kansas. It's always a risky move going outside the SPC forecast and makes you second guess if you know how to forecast, but with a surface low present in southeastern Colorado that was expected to drift east during the day and a dryline bulge that was forecast across Western Kansas it seemed like that could be a possible play.
Given that we figured initiation was going to be late and we didn't have far to go we didn't leave Burlington until 17z. We decided to head up to Wray to wait in case the northern 2% play started to look better throughout the day. After 21z some cells began to go up in Southern Wyoming near Cheyenne, but we decided to keep an eye on the dryline which was clearly evident on the Goodland radar.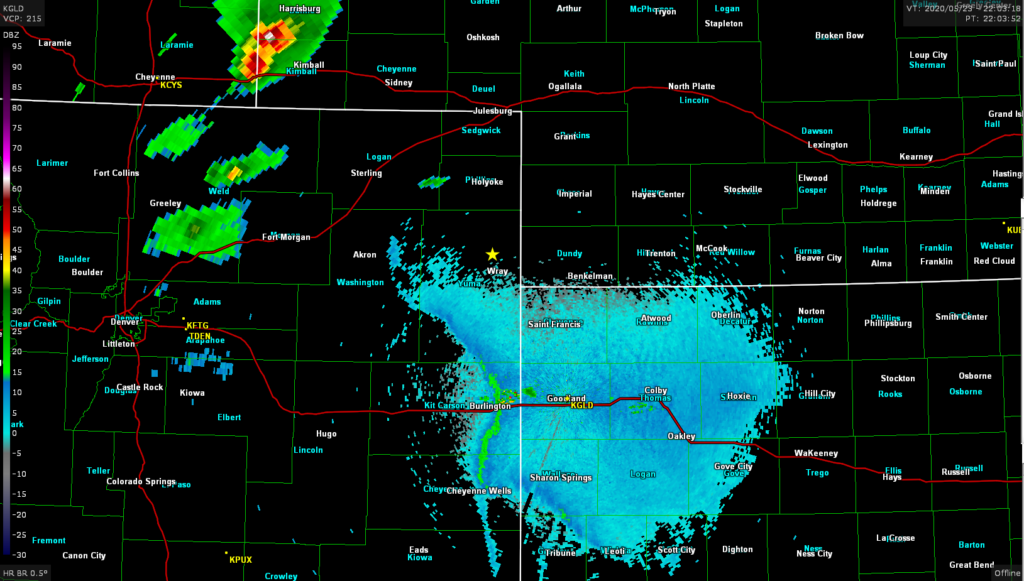 Shortly after 22z, cells began to fire on the dryline bulge just east of Burlington, so we drove south to check them out. They were struggling.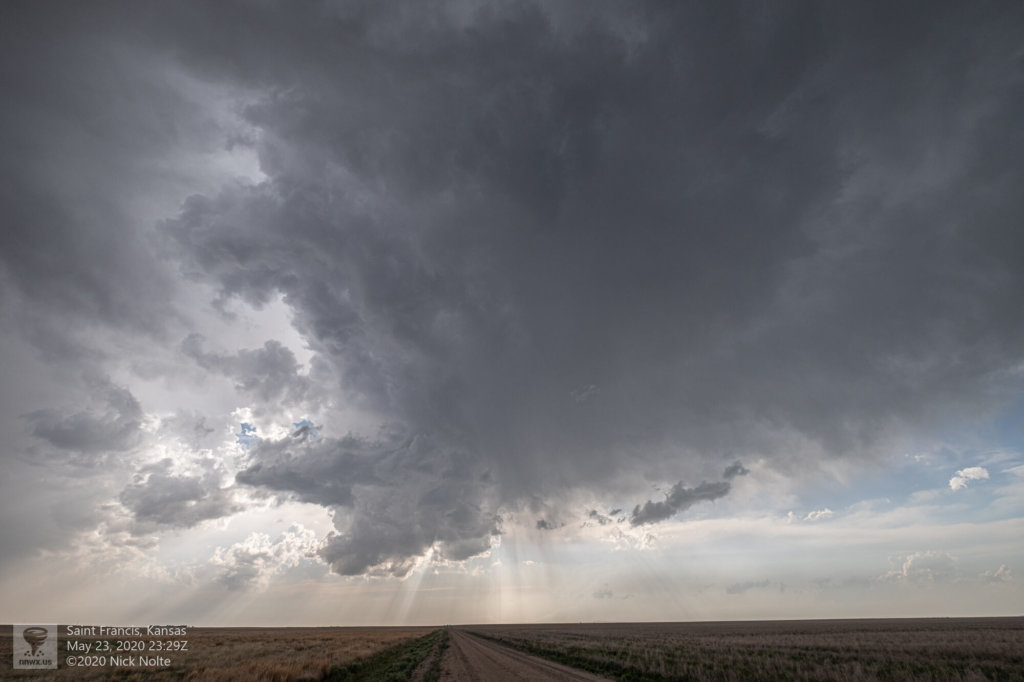 Eventually this storm completely dissipated while the second cell continued to struggle. We managed to find a decent place to watch and got to see the inflow band pass right overhead.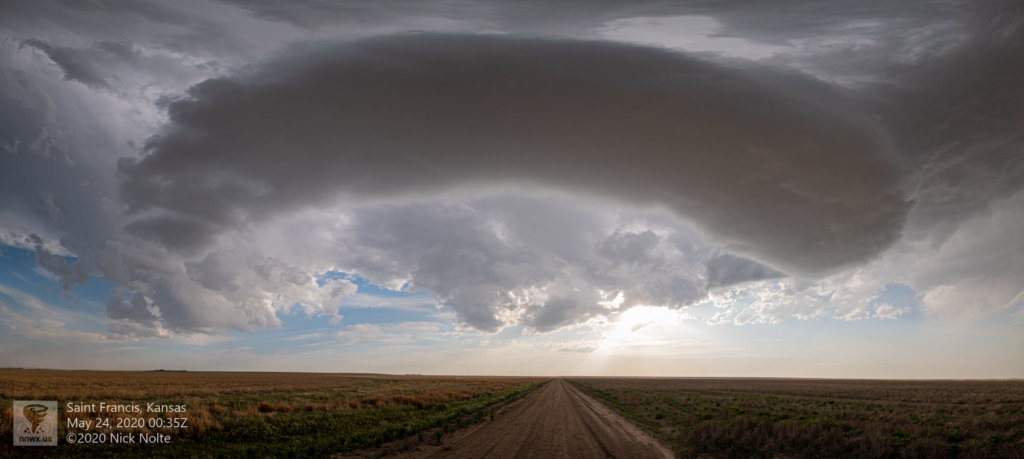 While this was a pretty cool sight, it was also the last dying gasp of the storm as it dissipated as well shortly about twenty minutes later. Both cells that had fired on the dryline had now evaporated and the chase was over. This was my last day out so I began the drive back home!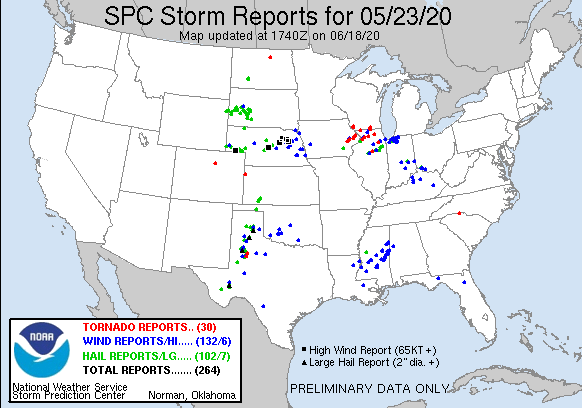 Chase Recap
| START | END | DURATION |
| --- | --- | --- |
| Burlington, CO @ 23/1610Z | Grand Island, NE @ 24/0530Z | 13 hours, 20 minutes |
Chase Map