| 0 | 1.00" | 50 | 244 |
| --- | --- | --- | --- |
| TORNADOES | HAIL | WIND | MILES |
This post is less of a chase log and more of a dump of photos. June 25th featured an enhanced risk of severe storms in Southeast Nebraska and Northeast Kansas into Missouri as a frontal boundary was forecast to sag across the Missouri Valley.
I was working, so didn't anticipate chasing, however, when I stepped outside of work I could see some mammatus south of town.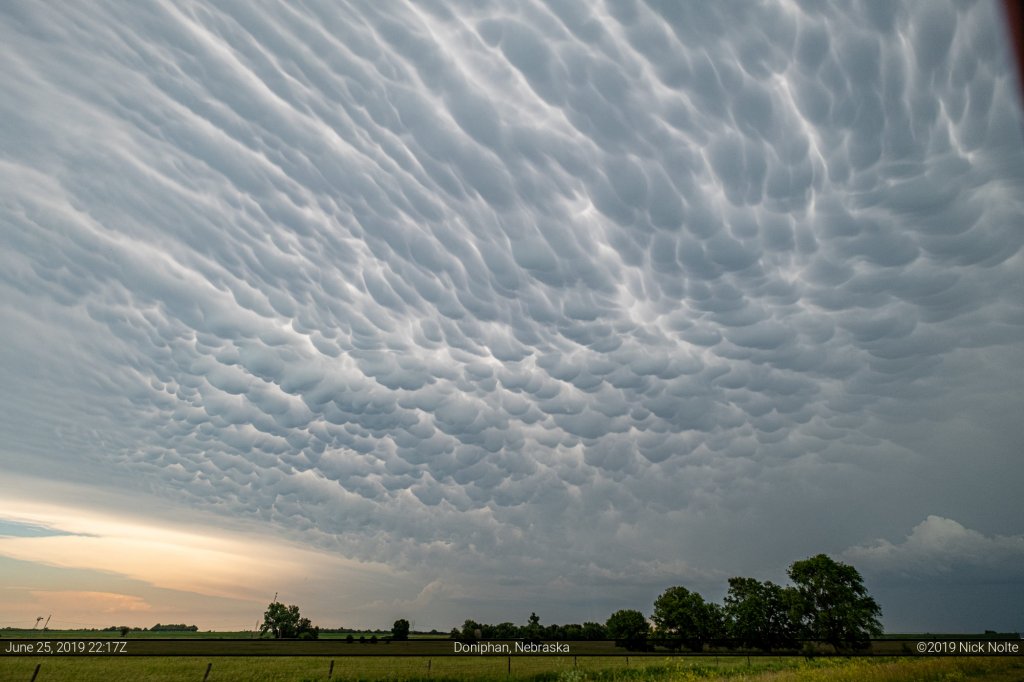 So, I checked out the radar and noted a rather robust storm to the south of Hastings and decided it might be worth checking out.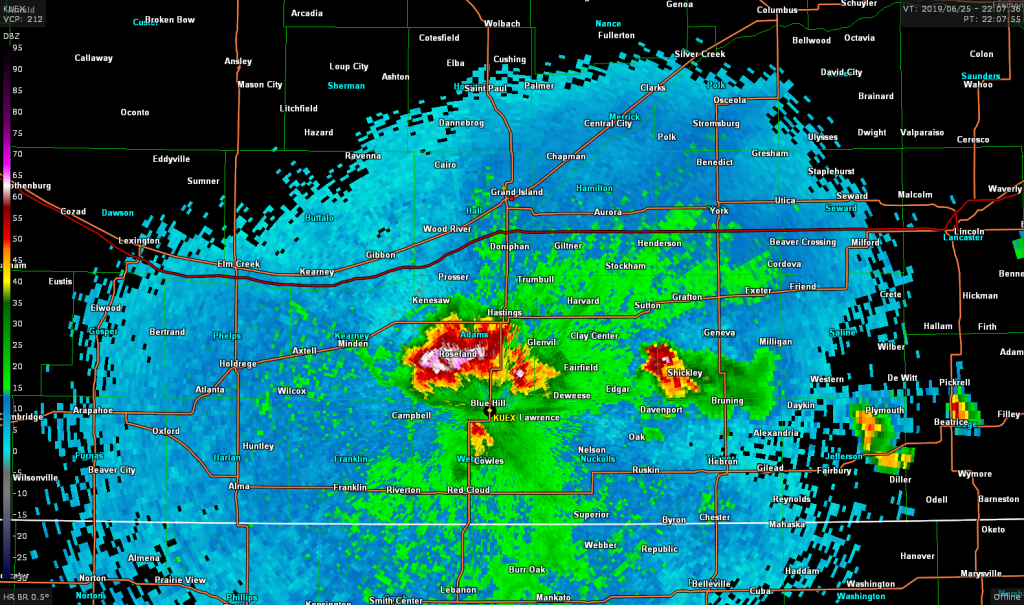 By the time I got to Hastings, the storm threw out an outflow boundary along it's western half and it was already behind an outflow boundary from a previous storm, so I wasn't expecting much in the way of low level organization. I drove through the core of the storm east of Red Cloud and didn't experience anything too exciting despite the reports of golf ball sized hail west of Blue Hill.
I decided to return to the north and let the storm go by, and when I got back to Blue Hill the mammatus display on the back side of the storm was just gettin' started!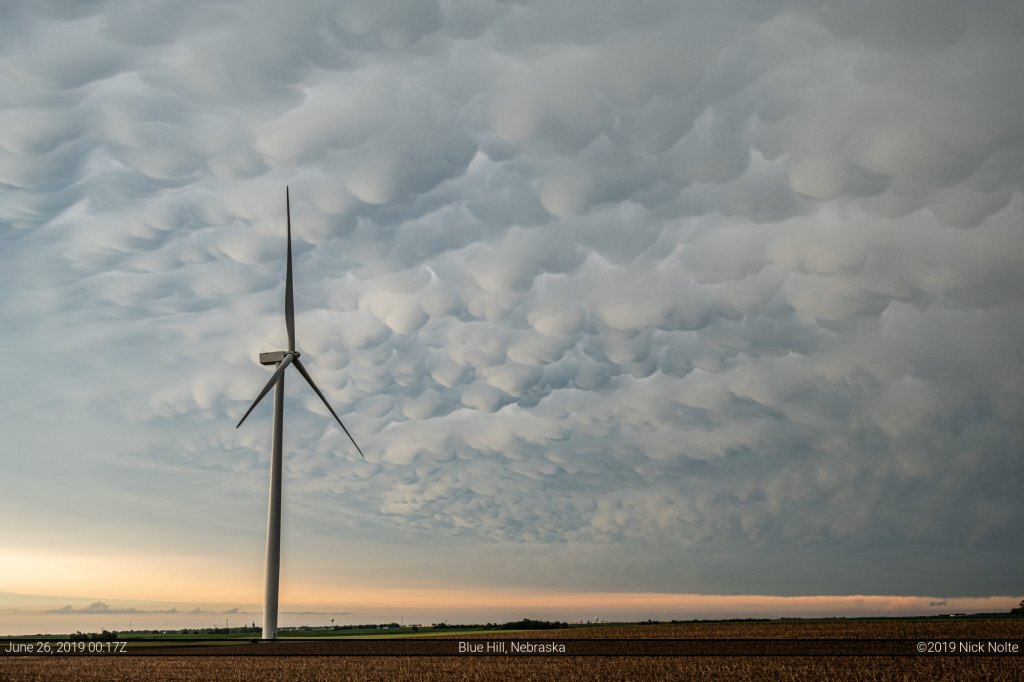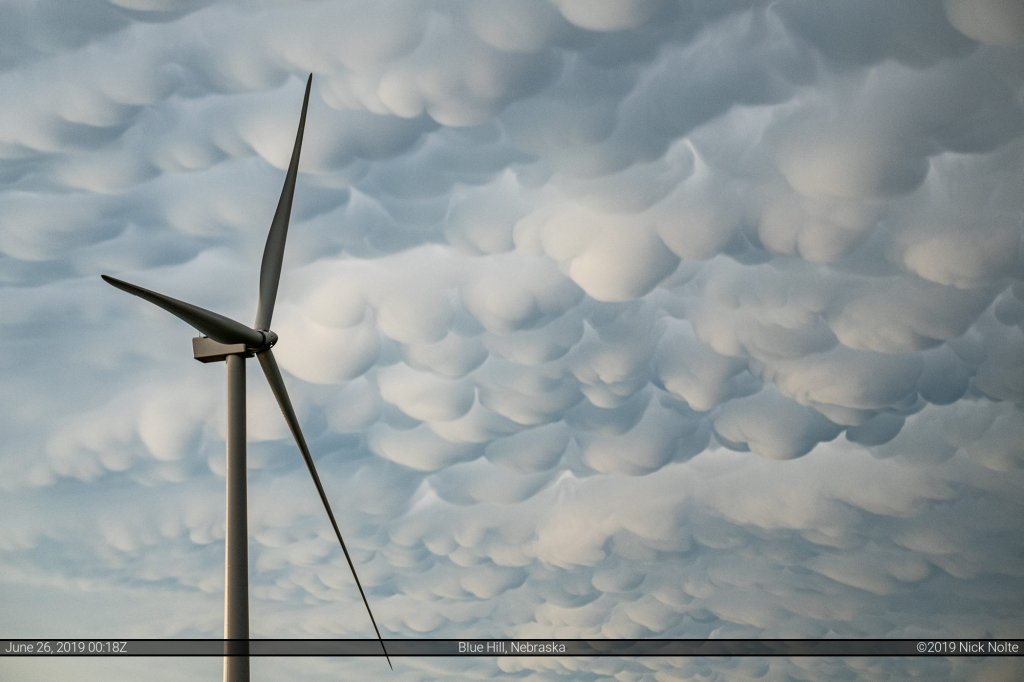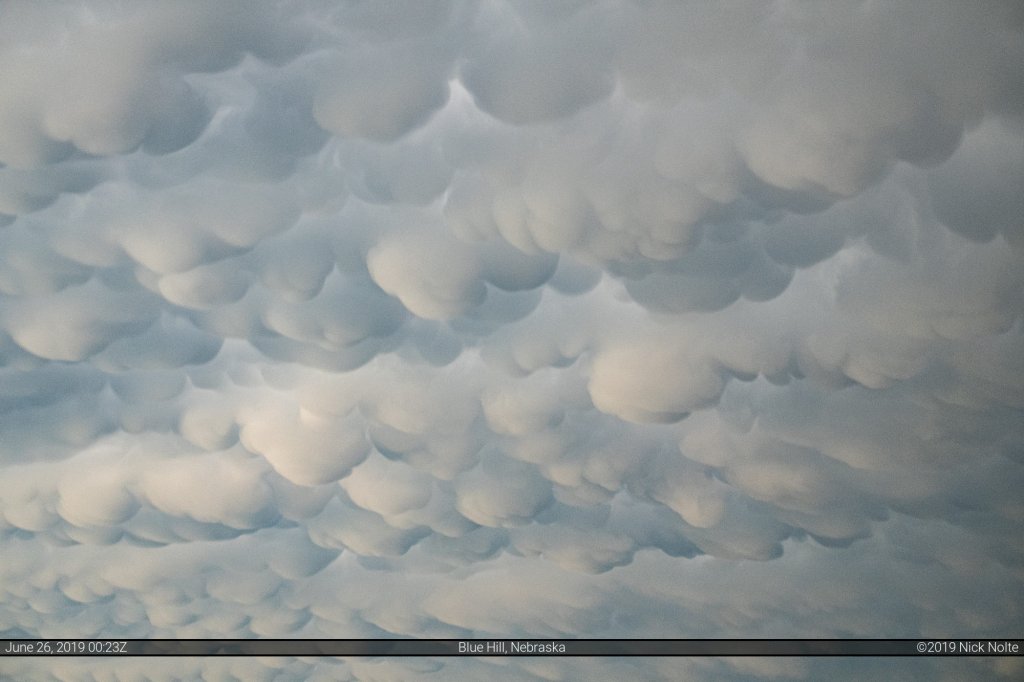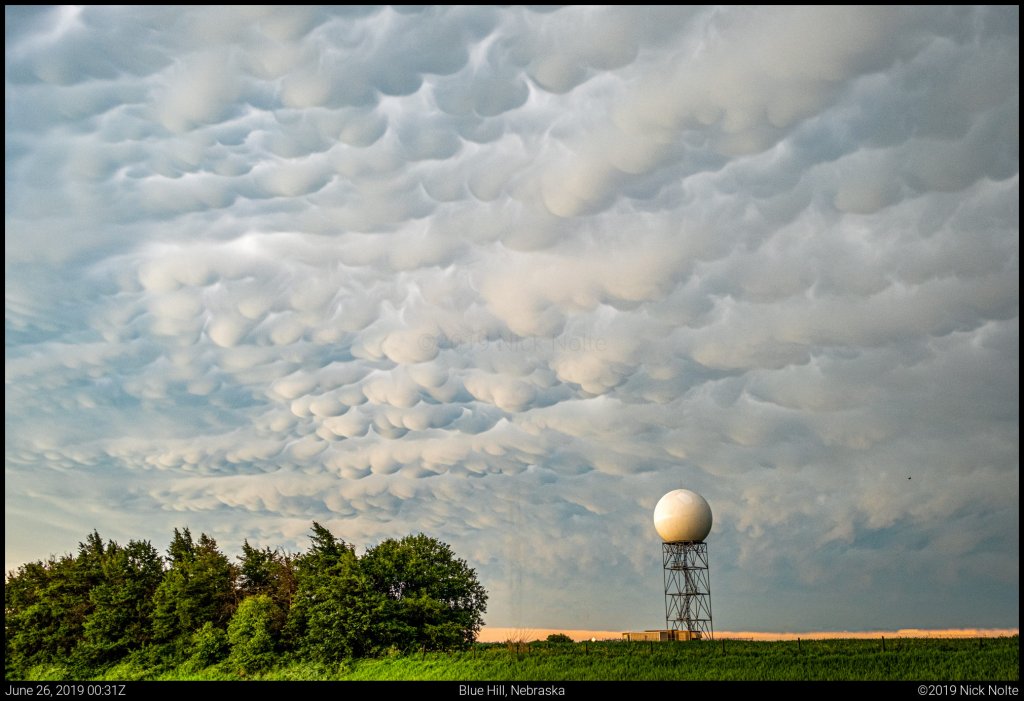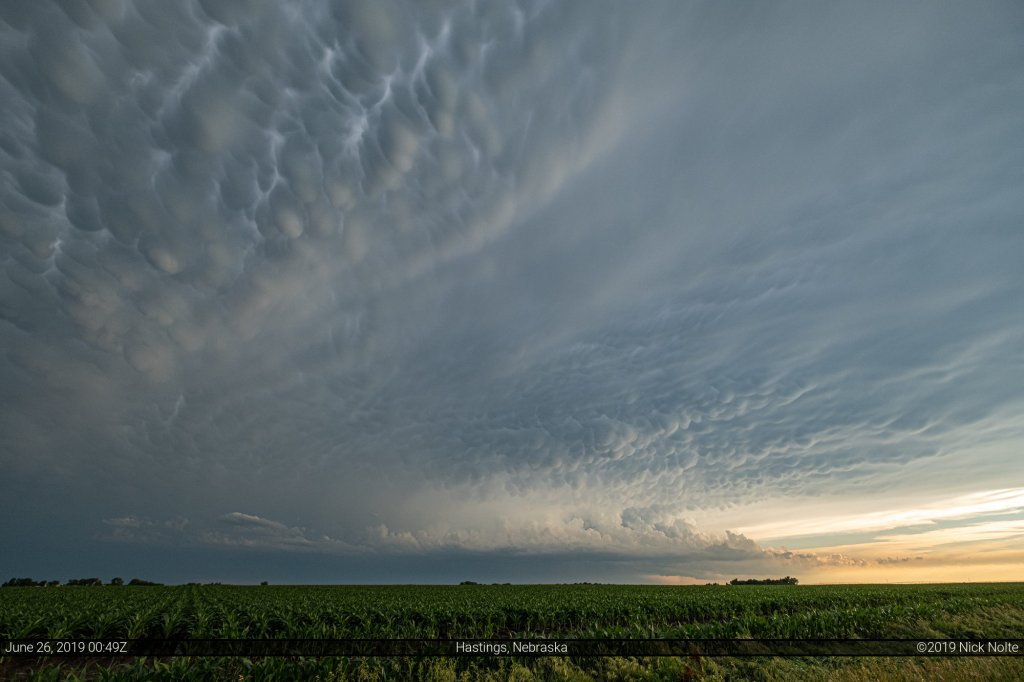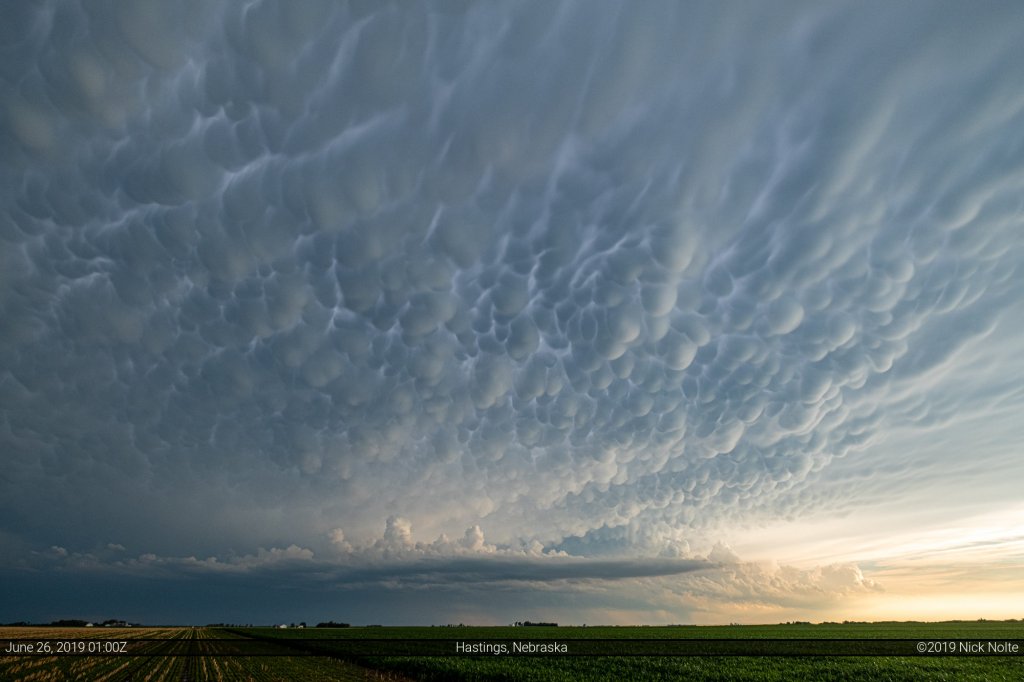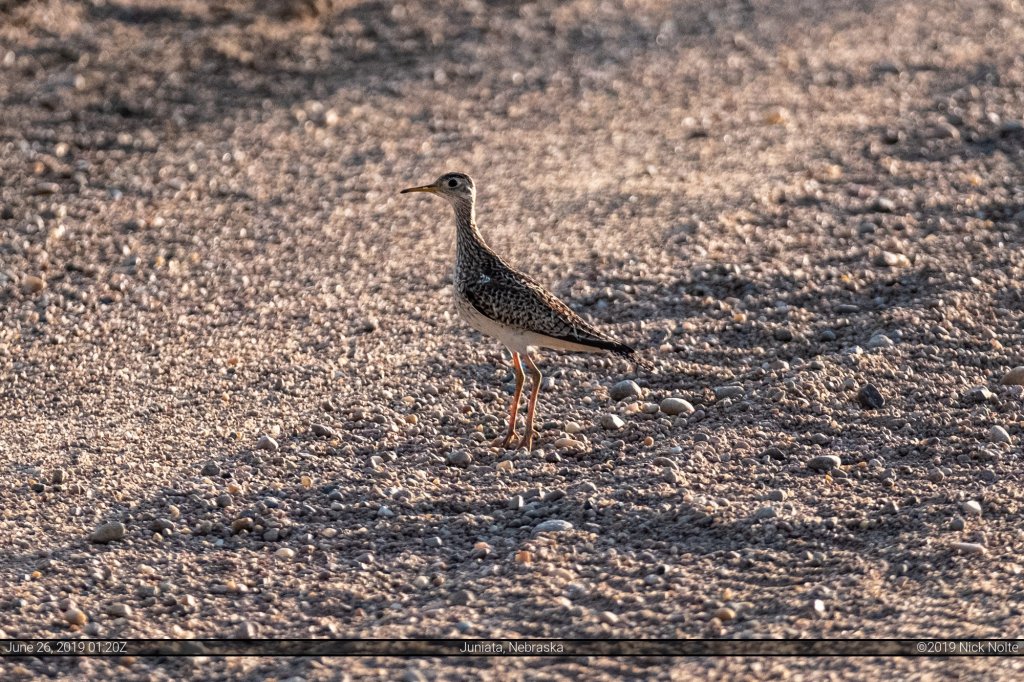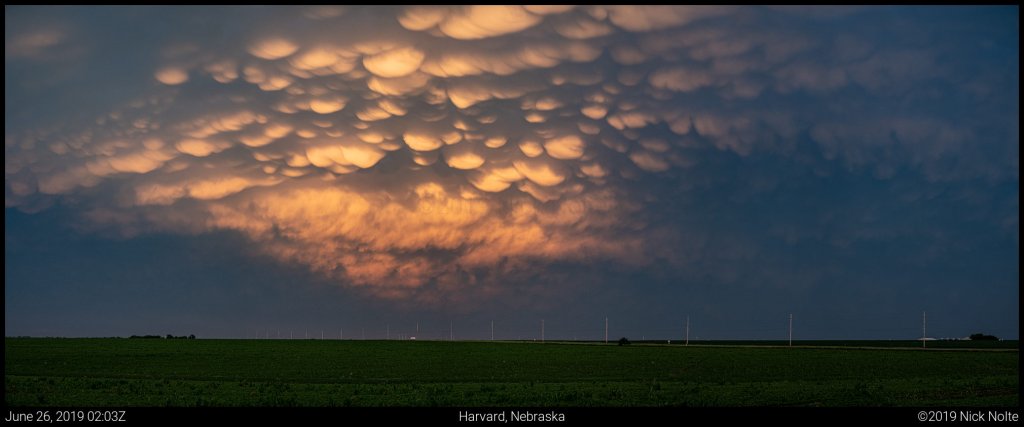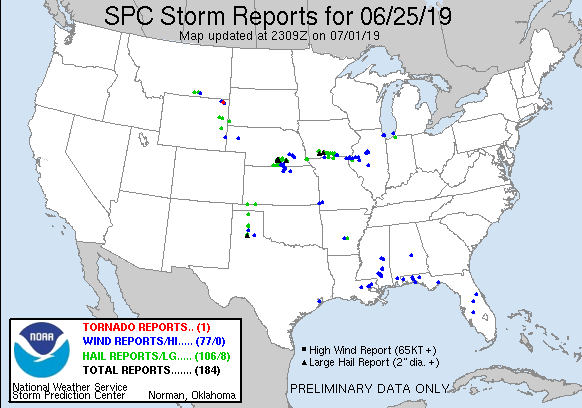 Chase Recap
| START | END | DURATION |
| --- | --- | --- |
| Grand Island, NE @ 25/2201Z | Grand Island, NE @ 26/0245Z | 04 hours, 44 minutes |
| INTERCEPTS | CHASER ENCOUNTERS |
| --- | --- |
| None | None |
Chase Map