| 0 | 1.00" | 30 | 691 |
| --- | --- | --- | --- |
| TORNADOES | HAIL | WIND | MILES |
Mostly zonal flow across the High Plains provided for a nebulous pattern on June 14th with no real obvious target in mind, however a rather buoyant airmass was in place in Eastern Colorado into Western Kansas that seemed to at least harbor the chance for isolated supercells. The primary threat was large hail and wind as dewpoints seemed too low to warrant much of a low level tornado thread.
The early day outlooks from the SPC had a broad area of slight risk across Eastern Colorado into Kansas and down the dryline through the Texas Panhandle. Most of the risk stemmed from the hail probabilities, but they still outlined a 2% tornado risk in Western Kansas. With a weak surface low expected to develop in Southeastern Colorado, that seemed like a reasonable place for storms to fire first. With that in mind I decided to head towards Sharon Springs, Kansas to start and left Grand Island around 14z.
I arrived in Sharon Springs right at 19z as the SPC issued a mesoscale discussion for the area indicating isolated large hail as the main threat with wind becoming an issue later in the evening. Storms had already begun to fire over the higher terrain from Denver across the Palmer Divide. As the storms marched east, the most significant cell appeared to be riding along State Highway 94 towards Kit Carson so I made my way in that general direction.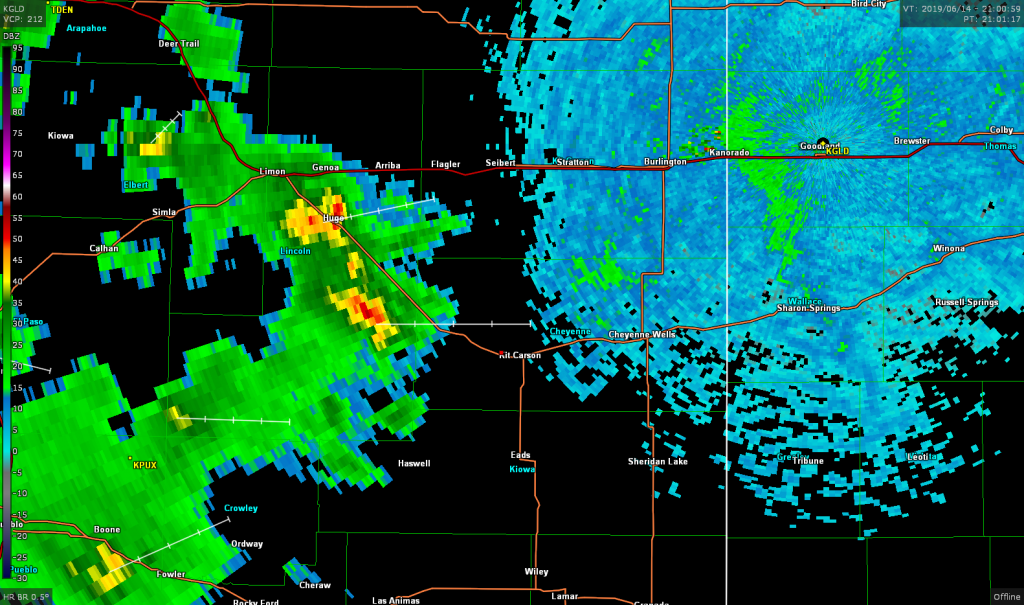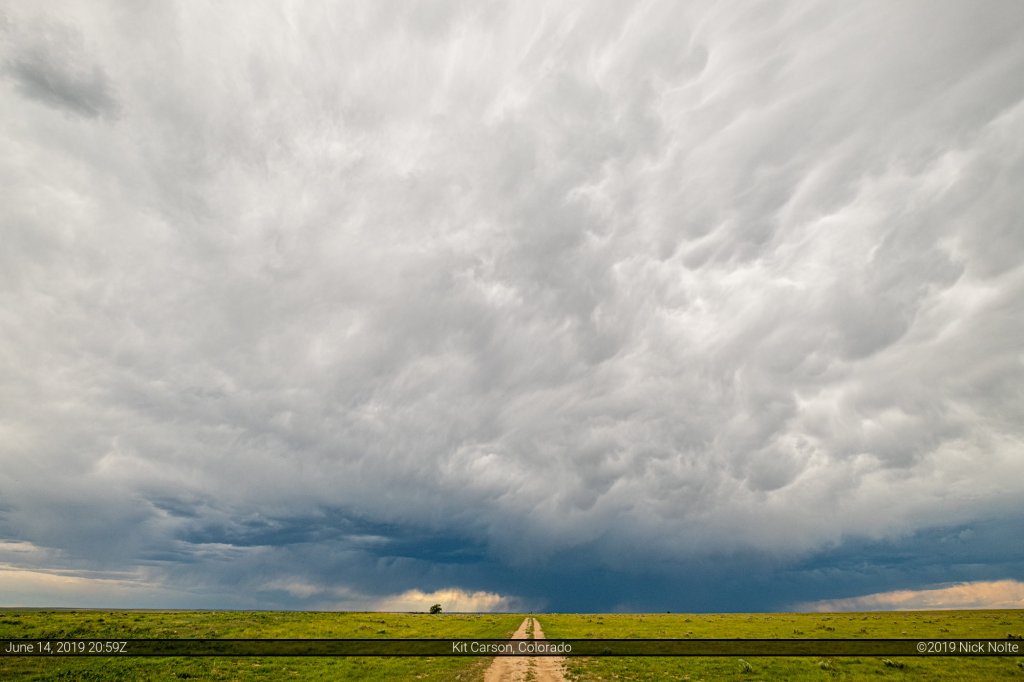 As the storm approached my position west of Kit Carson it's appearance didn't really improve on radar nor in person, but it did have some cool precipitation streaks.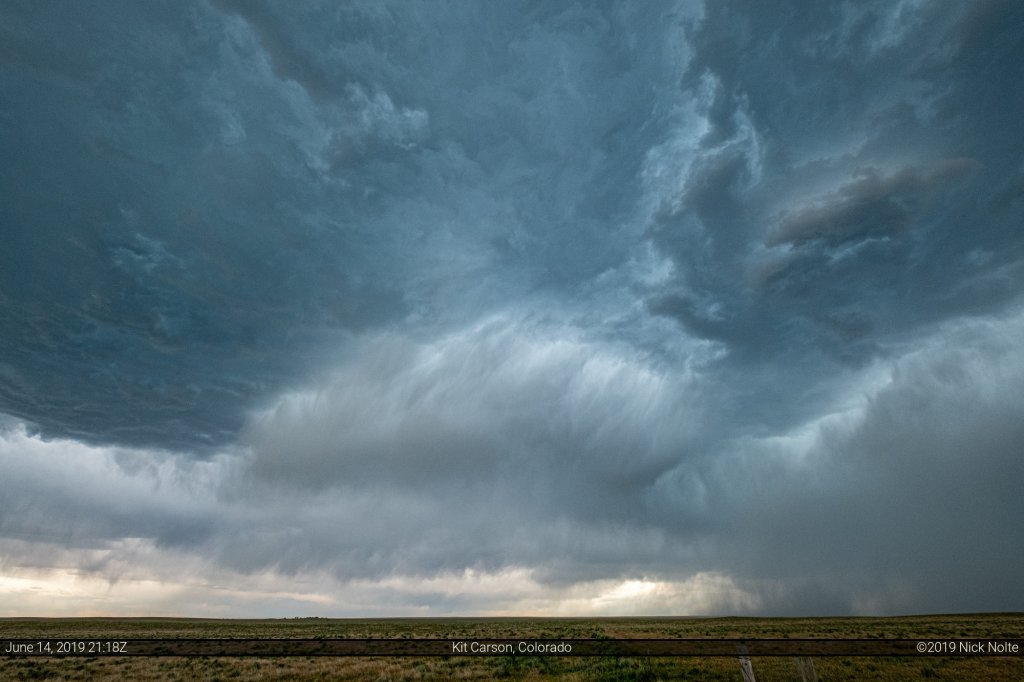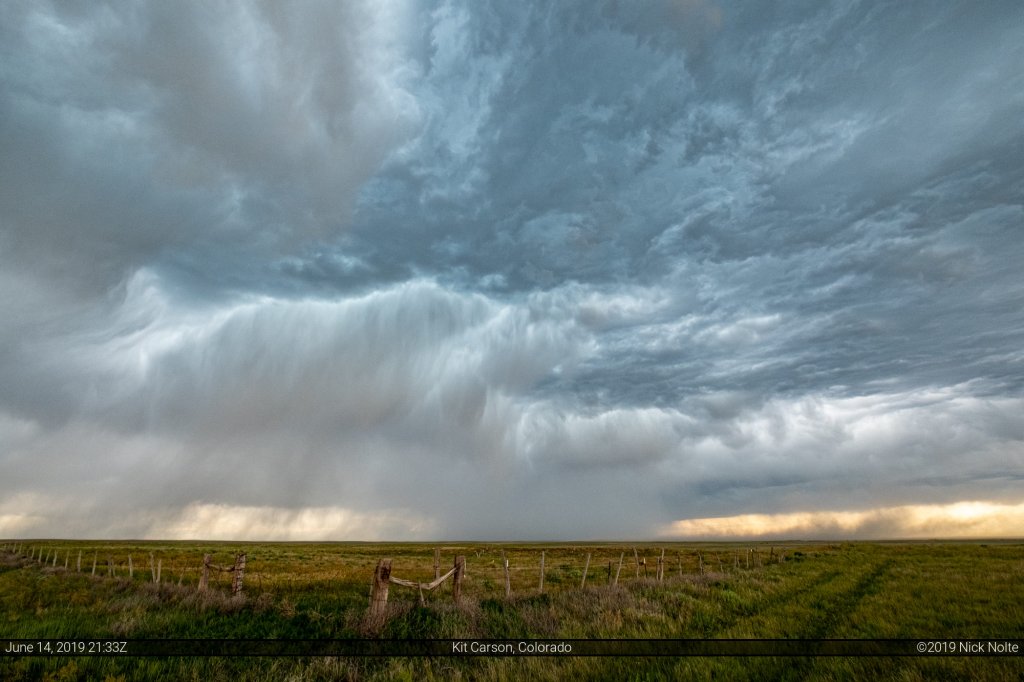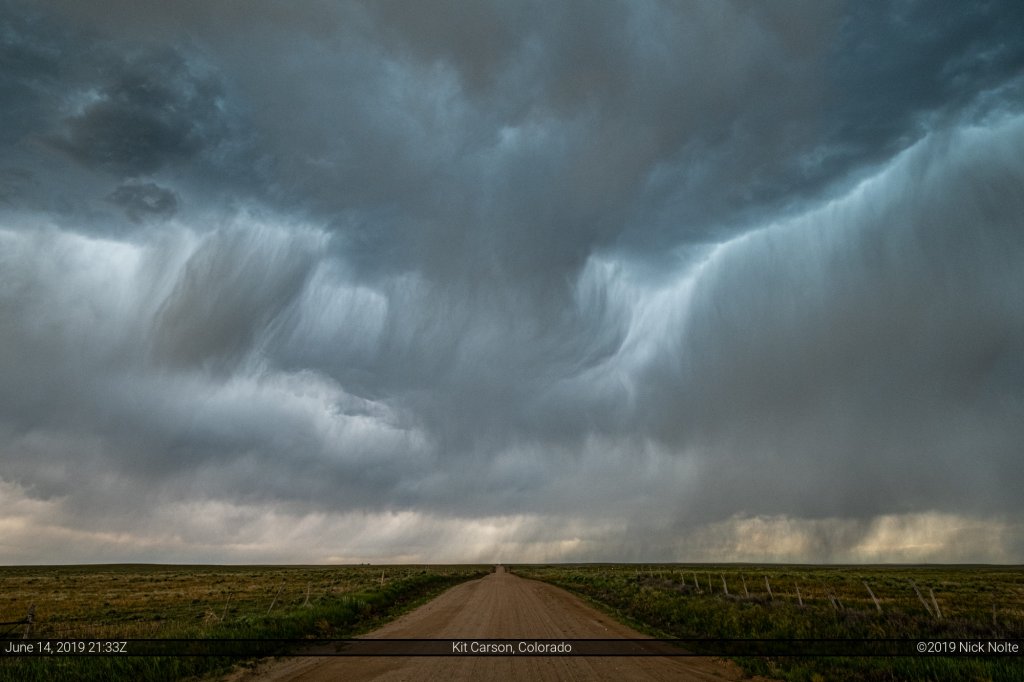 Tracking the storm back east it started to kick up serious dust on it's outflow boundaries as the cold pool strengthened and surged forward. As I returned to Sharon Springs I decided to turn my attention to the cell to the south. It appeared to have some unimpeded air in front of it so I turned south towards Tribune on highway 27 to check it out.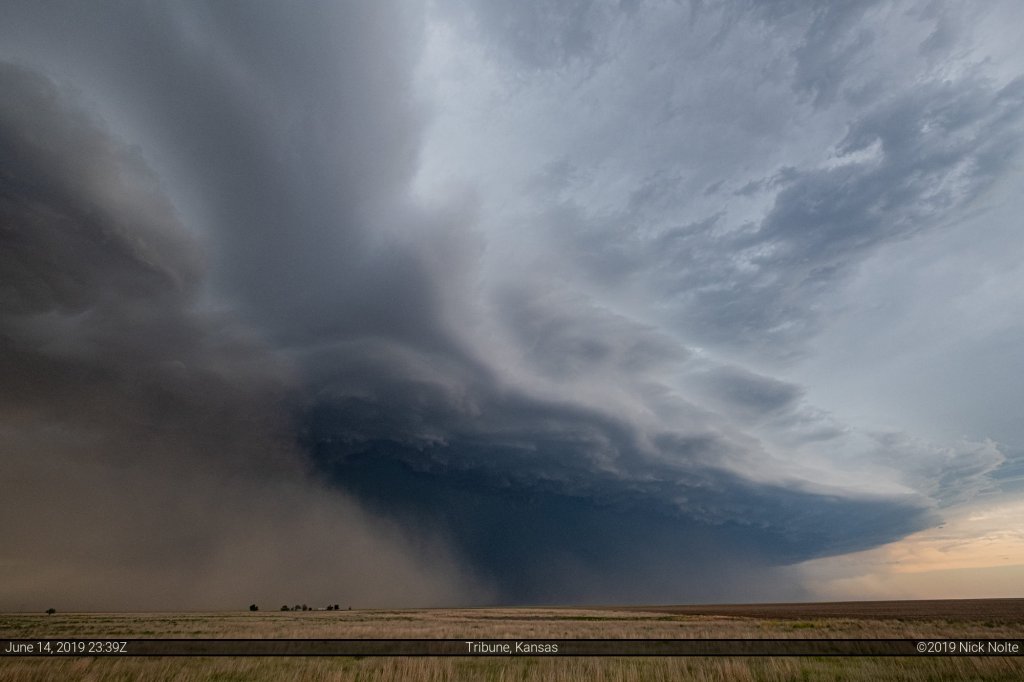 The storms were starting to congeal into an MCS by this time and I kept up with it for a bit until Ness City where I decided to call the chase and head to Hays for the night.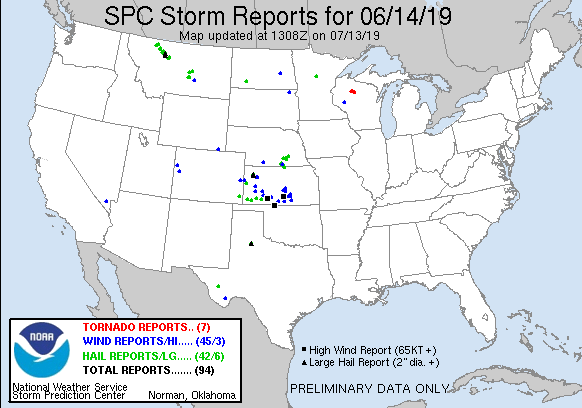 Chase Recap
| START | END | DURATION |
| --- | --- | --- |
| Grand Island, NE @ 14/1419Z | Hays, KS @ 15/0300Z | 12 hours, 41 minutes |
| INTERCEPTS | CHASER ENCOUNTERS |
| --- | --- |
| None | None |
Chase Map