| 1 | 1.00" | 60 | 714 |
| --- | --- | --- | --- |
| TORNADOES | HAIL | WIND | MILES |
May 16th featured a deep trough over New Mexico with a lead shortwave that was expected to overspread the Central and Southern Plains during the afternoon. Mid to upper 60° dewpoints were streaming north into the Texas Panhandle and Western Oklahoma which would lend to afternoon MLCAPE values exceeding 3,000 J/Kg. While much of area along the dryline was forecast for severe weather, there was an enhanced pocket of low level shear along the Texas Panhandle/Oklahoma border which earned a moderate risk from the SPC with 15% hatched tornado probabilities at the 1630z update.
I planned on working half the day then taking off for the target area, however forecast models were indicating initiation as early as 18z. If that ended up being the case then it was unlikely I would be able to make it to the primary target area southwest of Woodward. Therefore, my plan was to play the secondary area further north closer to the triple point where the dryline intersected the warm front or even a little further south along the dryline in Kansas.
As predicted by the models, initiation did occur shortly after 18z and the first storm of the day erupted near Spearman in the Northern Texas Panhandle.
I was still a good four or five hours from that storm, so that obviously was not the play for me. I kept to my original plan to continue to Dodge City and wait for storms to fire around there. At about the same time as this storm popped, SPC issued a mesoscale discussion for that area for a tornado watch. About a half an hour later another mesoscale discussion was issued for the area I was intending to chase.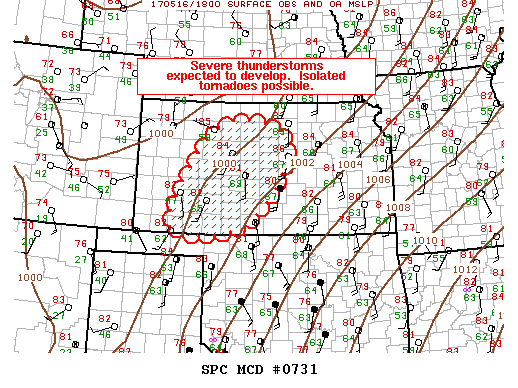 So, that was promising news for me. The watch for Southwestern Kansas was issued shortly after 2pm and by that time I was just a few miles south of Russell. A new storm had fired southwest of Dodge City and it looked like that was going to be my target.
I eventually intercepted the storm shortly after 21z near Jetmore and it had a decent base with a small lowering.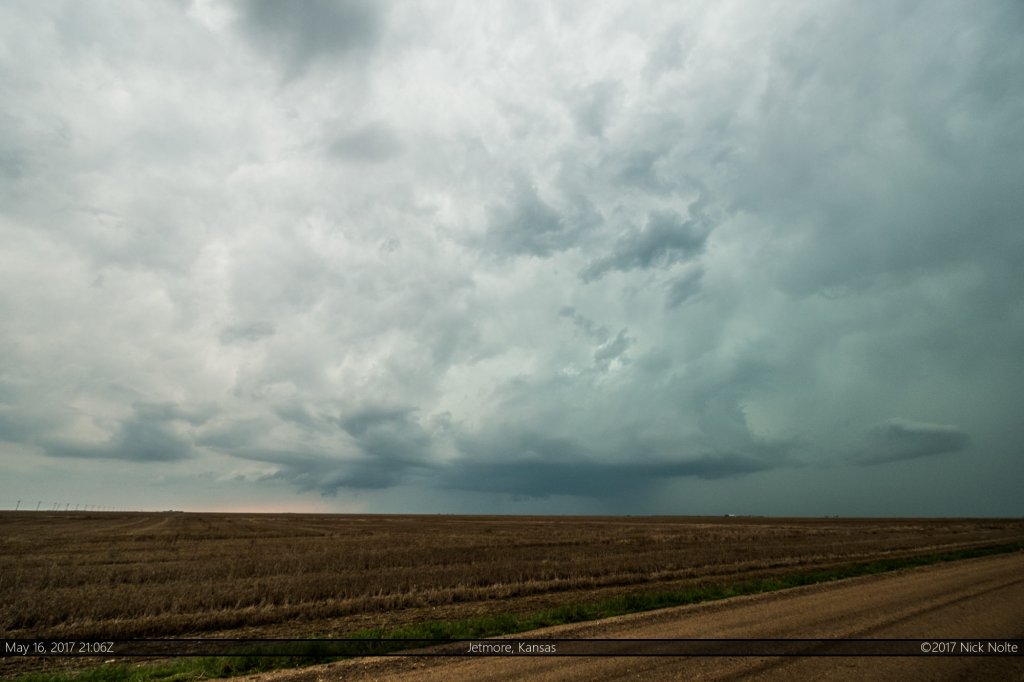 The storm started to wither shortly after this and merge into a conglomeration of cells that looked completely messy on radar
It was at this point I started to feel like just calling the chase and heading home, but previous experience told me to stick it out and perhaps try the southern storms coming up towards you. So, I turned around on US 283 and took off south towards the tail end of the cells south of Dodge City. At 2209z the cell southwest of Minneola became tornado warned, so that's the one I went after as it clearly had a hook on radar as well as a velocity couplet.
I punched through the eastern edge of the forward flank of the storm to get into the inflow region to attempt to get a view. It didn't look that great, but as the only nearby play, I stuck with it and tracked the storm from Minneola to north of Hoisington.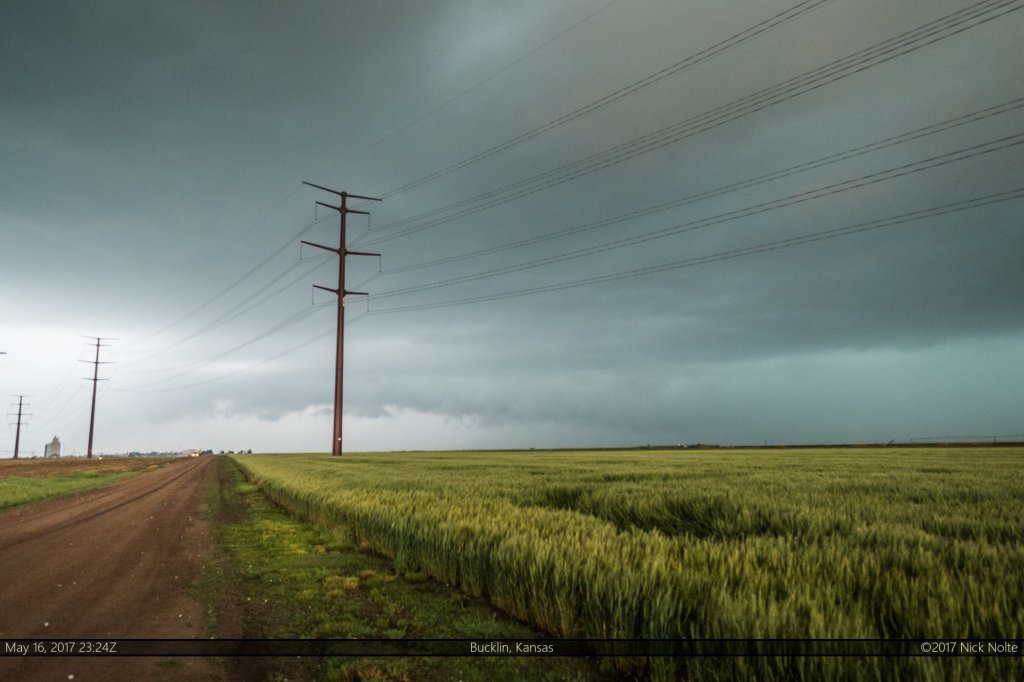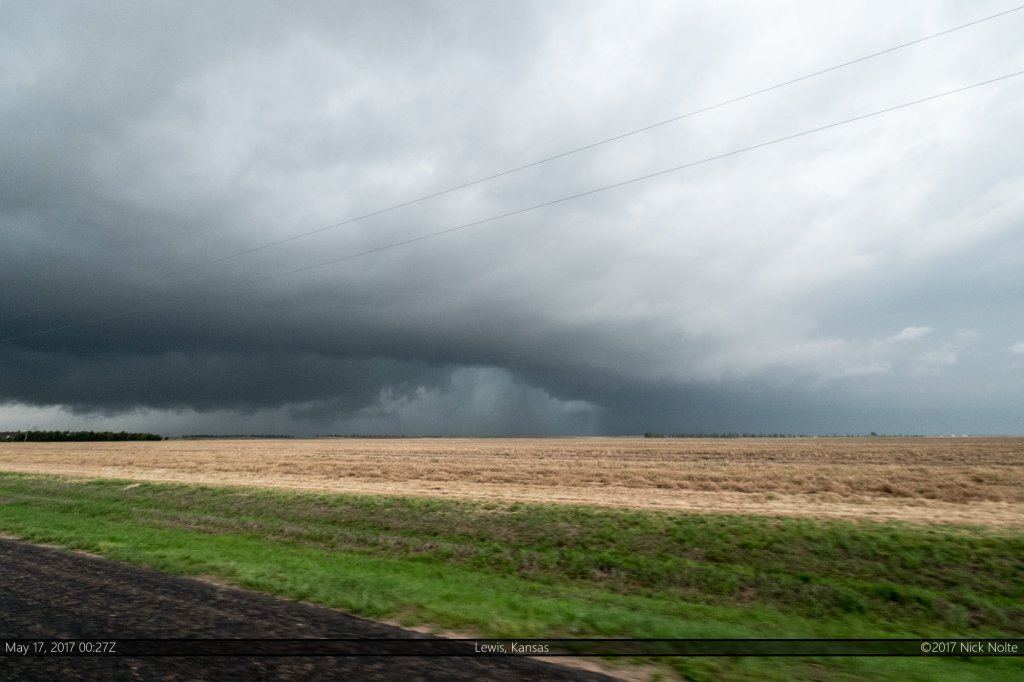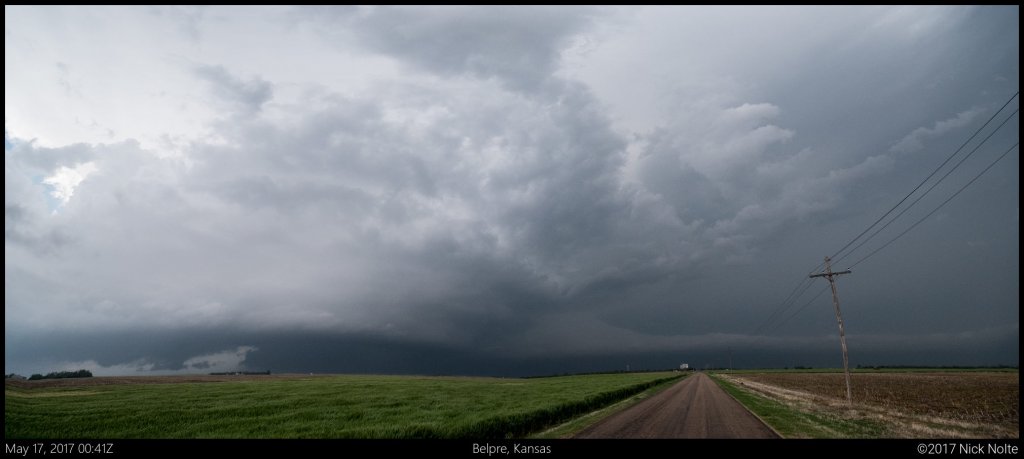 During the period of time between Larned and Great Bend reports continued to come in regarding a tornado on the ground, but from my vantage point along US 56 I was never able to get visual confirmation although I suspected something was lurking within the rain.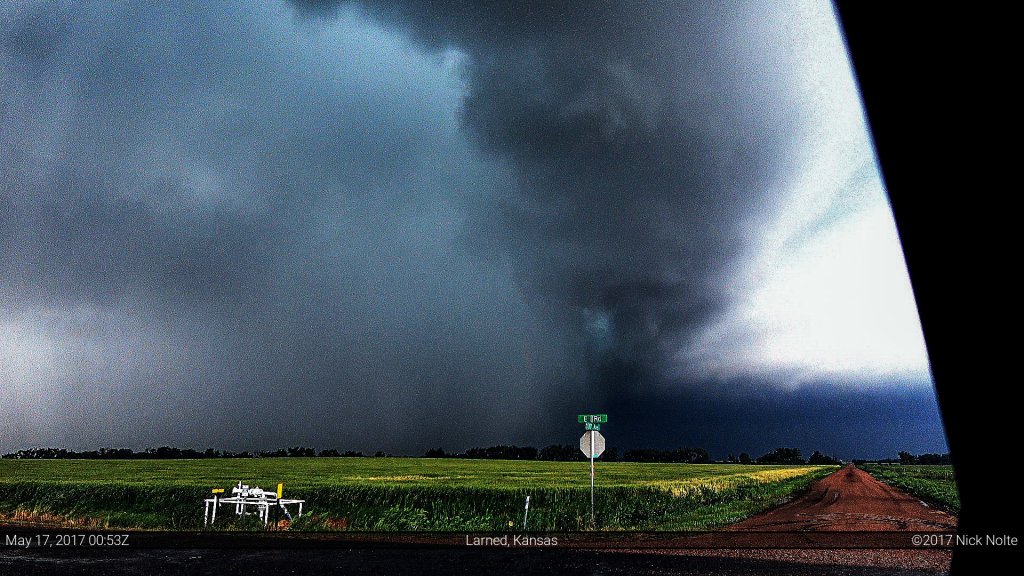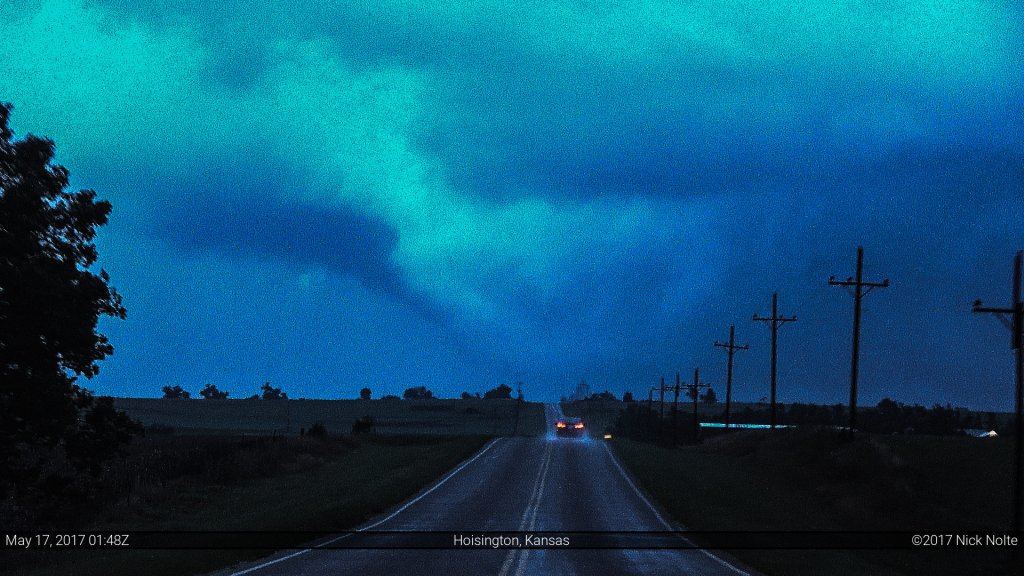 A few minutes after the Larned-Hoisington tornado apparently lifted a new tornado formed near Susank which I was finally able to get a visual on.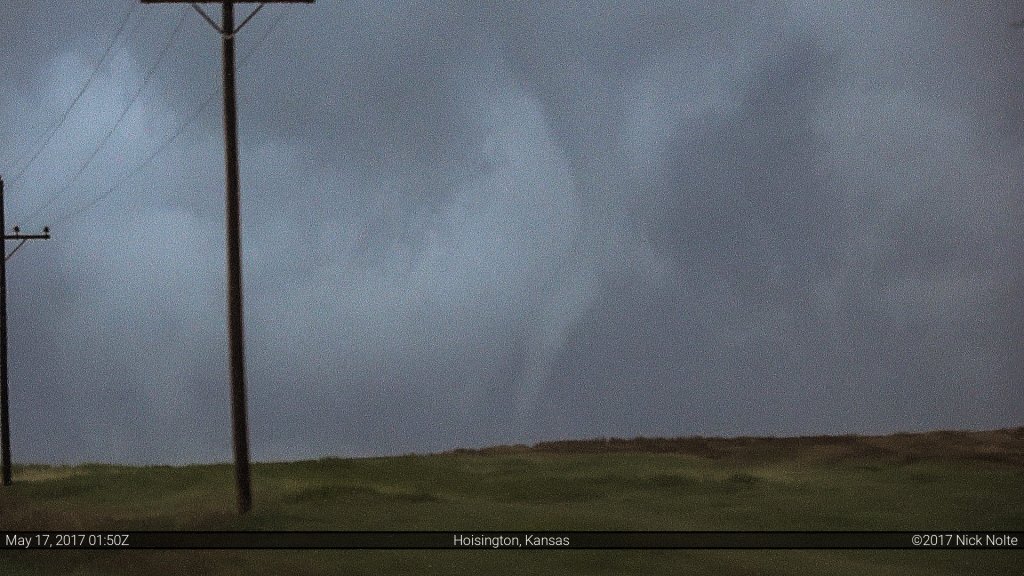 This tornado only lasted for a few minutes, and after it dissipated, the cell that spawned it almost completely fizzled out and died. And with that, the chase was over. It was a total grind for the entire day, and even though I was ready to end the chase 4 hours prior to this I stuck it out and managed to squeak out a tornado, as non-photogenic as it may be 🙂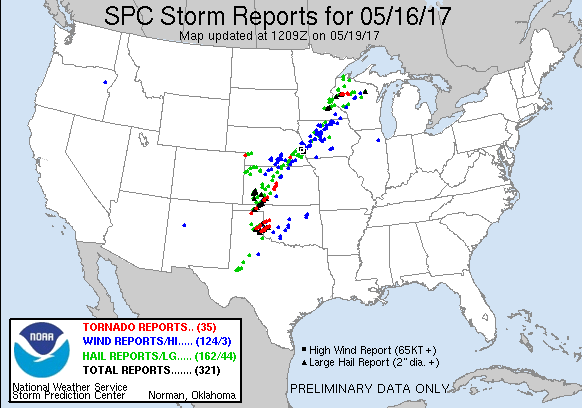 Chase Recap
| START | END | DURATION |
| --- | --- | --- |
| Grand Island, NE @ 16/1607Z | Grand Island, NE @ 17/0521Z | 13 hours, 13 minutes |
| INTERCEPTS | CHASER ENCOUNTERS |
| --- | --- |
| | None |
Chase Map