| 0 | 0.00" | 0 | 331 |
| --- | --- | --- | --- |
| TORNADOES | HAIL | WIND | MILES |
Kind of an impromptu chase, not prepared at all and it'd show as I failed to catch the main show southeast of Columbus that day. Anyway, left work at noon and drove down US 23 into Ohio and storms were already firing on the Indiana/Ohio border. When I left work, I had planned to drive to Columbus, but instead got distracted by the shiny objects on radar and decided to hang around Northwest Ohio. The cell I got on looked good from the beginning. It was the first one to go severe warned. It presented a nice wall cloud for a bit, but eventually went linear. Shortly after that I convinced myself that everything was going to linear, so I pretty much gave up. I regretted it later as I crossed back into Michigan and the tornado warnings went off southeast of Columbus. Live and learn, I suppose. Attached gallery of the initial cell I was on before giving up on the day.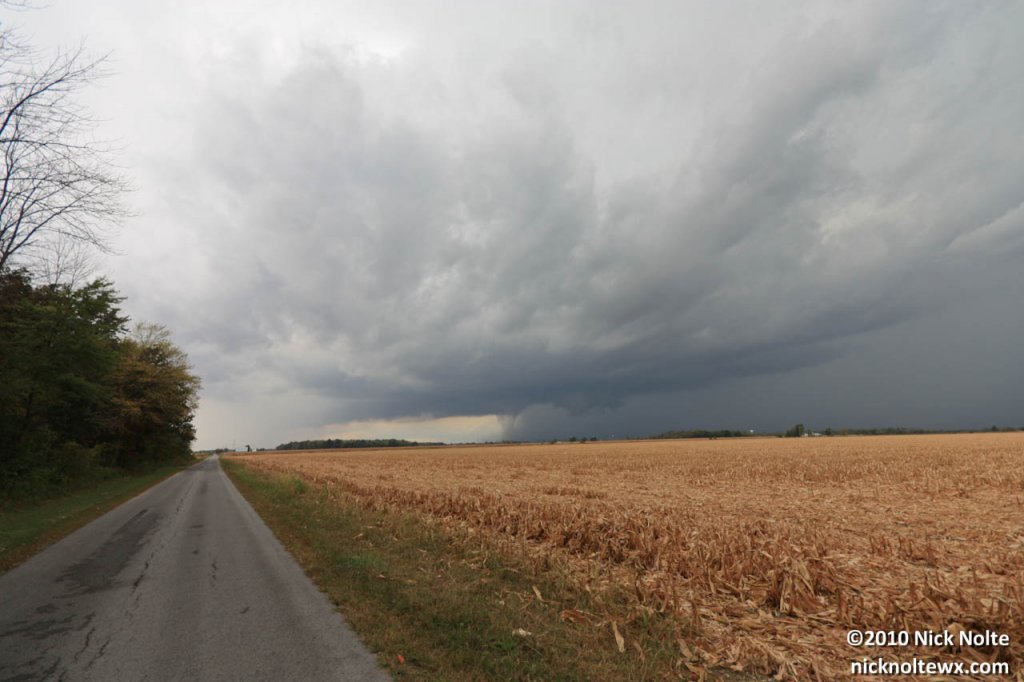 Chase Recap
| START | END | DURATION |
| --- | --- | --- |
| Grass Lake, MI @ 16/1628Z | Grass Lake, MI @ 16/2255Z | 06 hours, 27 minutes |
| INTERCEPTS | CHASER ENCOUNTERS |
| --- | --- |
| None | None |
Chase Map