| 0 | 0.00" | 30 | 218 |
| --- | --- | --- | --- |
| TORNADOES | HAIL | WIND | MILES |
Well, this day had setup to look like a good one, but it turned out to be rather mediocre. I actually chased twice today since most of the action was within the vicinity of my house. I went after the original MCS that was coming across Lower Michigan in the morning. I thought it would hold together and I could get some nice squall line/shelf cloud shots, but it weakened pretty rapidly. At the same time, while I was down in Coldwater, storms had developed over Calhoun County and moved, pretty much over my house. Another cell popped up in Washtenaw County that went tornado warned. I tried to catch up to them, but once I got back close to home I figured there was no way to make it before they crossed into Canada or went over the lake.
The second chase was a whim kind of thing as I went after a strong storm that was developing across northern Indiana. I shot down US 127 to try and intercept in Ohio, and as I crossed the border the storm went severe warned. Nothing too spectacular, it probably had some hail in it as it had that characteristic green tinge, there was some good cloud structure, but other than that it was just a regular storm. Two decent pictures from that, the first is just south of West Unity, OH and the second is south of Wauseon, OH.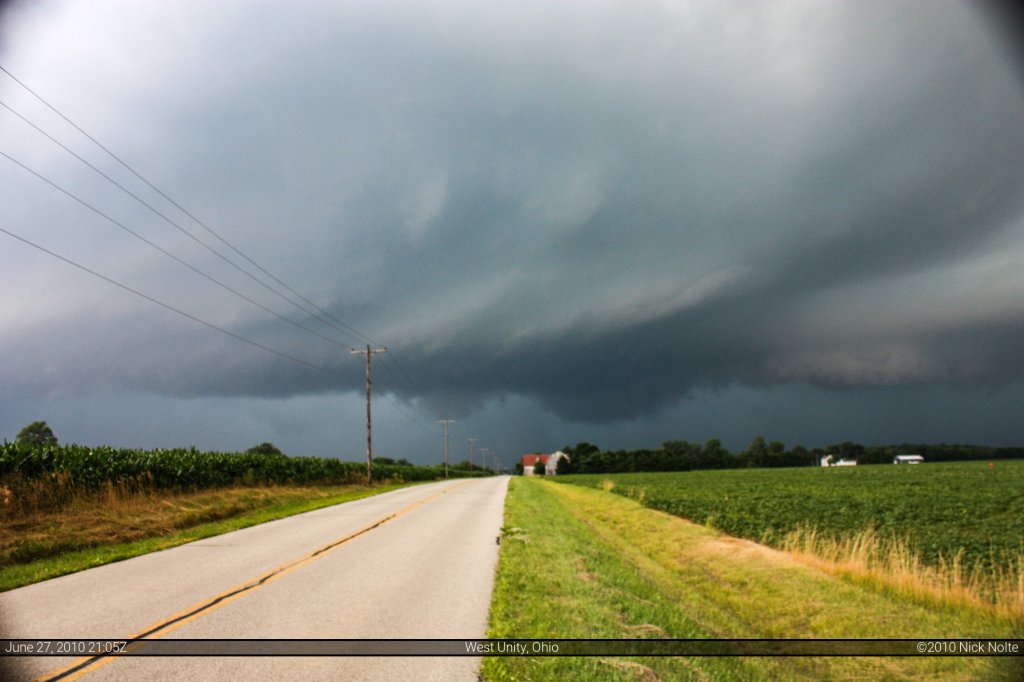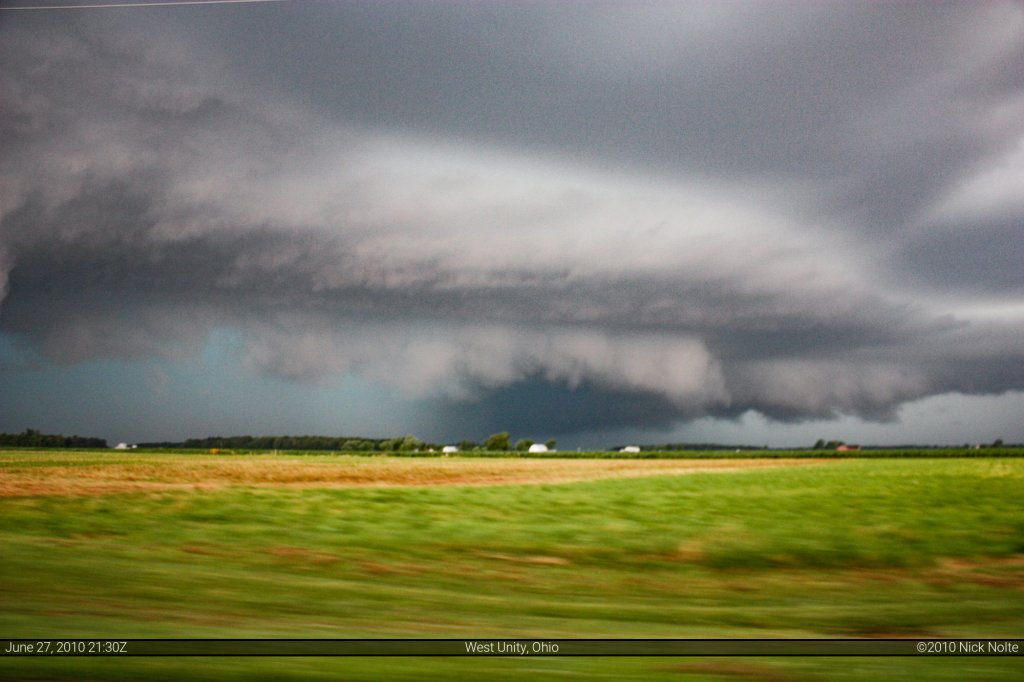 Chase Recap
| START | END | DURATION |
| --- | --- | --- |
| Grass Lake, MI @ 27/1500Z | Grass Lake, MI @ 27/1842Z | 03 hours, 42 minutes |
| INTERCEPTS | CHASER ENCOUNTERS |
| --- | --- |
| None | None |
Chase Map