| 0 | 1.25" | 70 | 391 |
| --- | --- | --- | --- |
| TORNADOES | HAIL | WIND | MILES |
June 22nd featured two target areas. An MCS that traveled into Texas would leave an outflow boundary that stretched back into Northeastern New Mexico. Meanwhile easterly surface flow again would be present transporting moisture into the foothills from Southeastern Wyoming into Colorado. While the better tornado chances appeared to be in NM, I decided to hang around the Cheyenne-Denver corridor to be closer to Wyoming for the following day.
After spending the night in Cheyenne, I decided to drive west to Laramie just in case early day shenanigans occurred in Albany County. There were early morning storms near Medicine Bow so I kept an eye on them while having breakfast. SPC issued a mesoscale discussion for the I-25 corridor from Wheatland to Denver at 17z and around 18z I decided the strengthening cumulus field near Denver was the place to go so began to head that way.
Shortly before 20z storms began to strengthen west of the metro near Golden and I made the terrible decision to try to drive through Denver along I-25 to get onto US 85 and try to get into position to intercept. Slow going traffic and a disabled traffic signal meant getting through Englewood was looking sketchy as the storm with clear wall cloud was just to our west, not to mention the baseball hail reports near Indian Hills.
I continued to head south to try to get clear of the storm and get to highway 86 so I could head east. As I was maneuvering, a tornado warning was issued for the Highlands Ranch area where a grungy tornado occurred, but was not visible from my location. I finally got to a nice vantage point along 86 east of Elizabeth to finally watch the storm for a bit.
By this time the storm had evolved into a small bowing segment, the tornadic portion in the northern bookend.

I continued to track east and the bowing segment broke in the middle and a stronger storm started to develop on the southern end.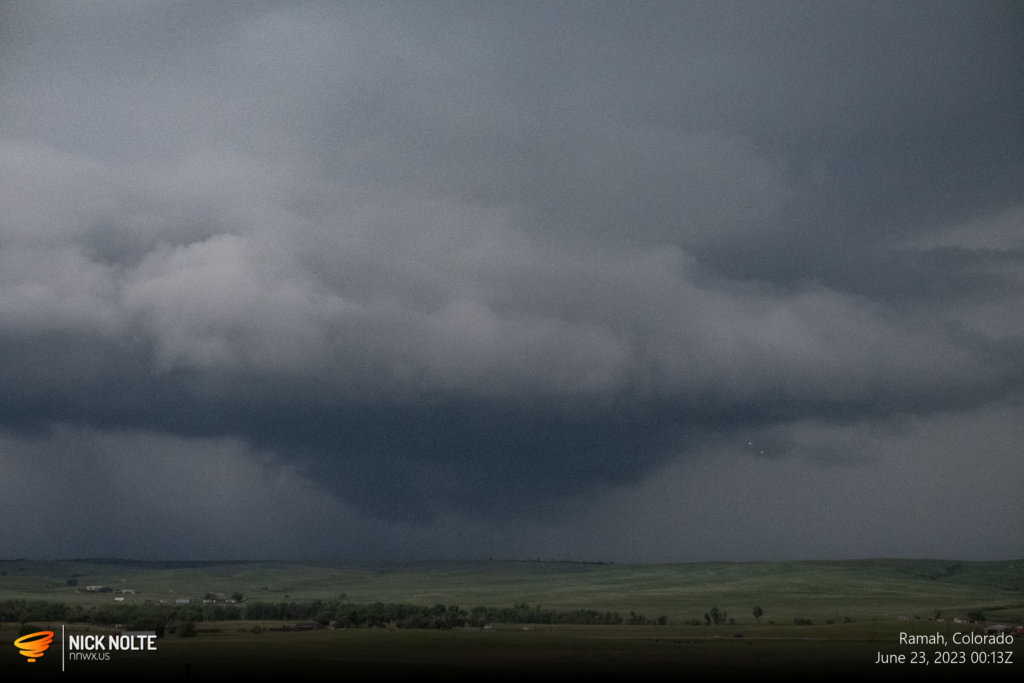 As the cell approached Simla it started to fall apart and a new storm near Monument began to develop so it was time to drop to the next storm.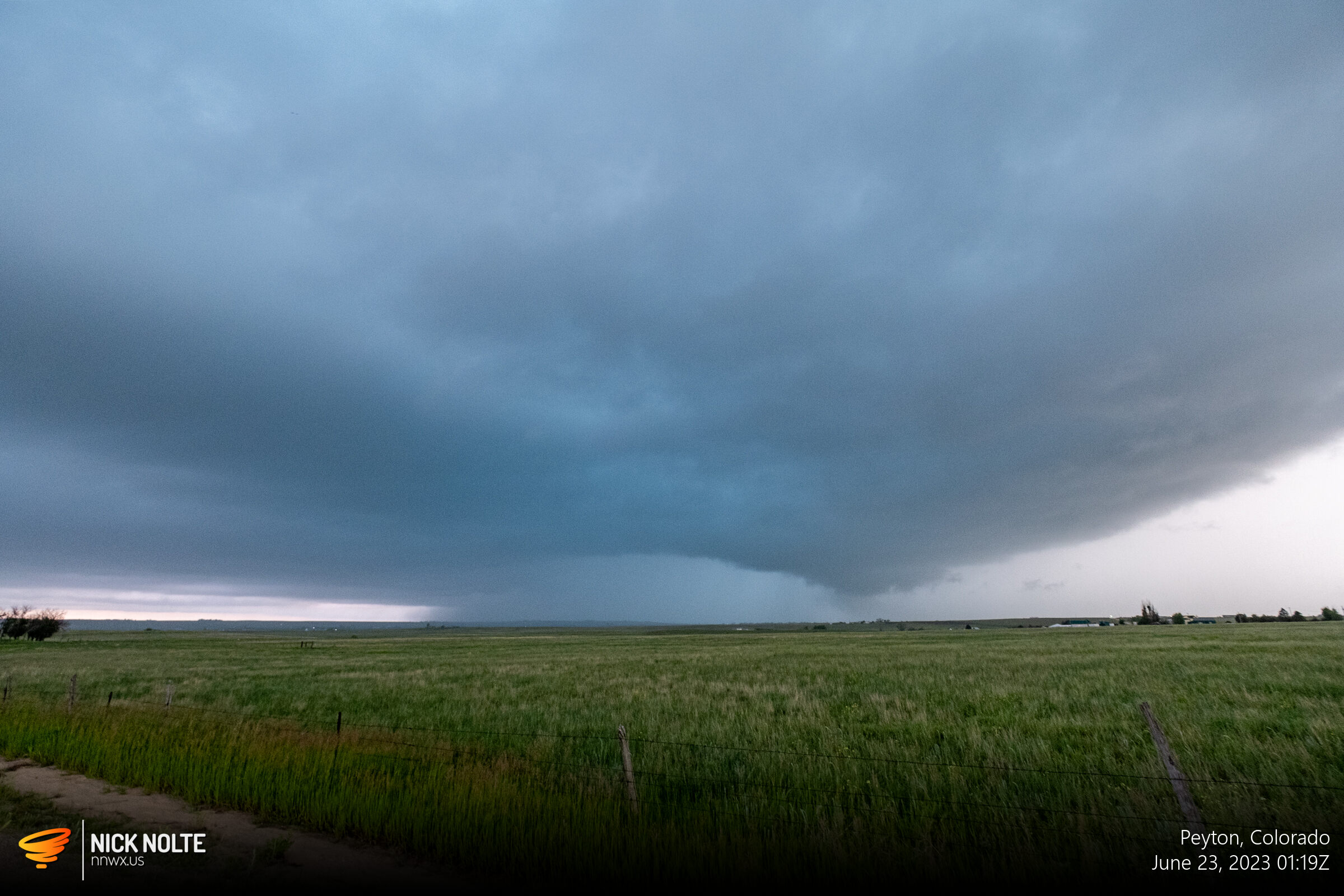 As the sunset I decided to head towards Limon for the night and on the way there the storm I left went tornado warned and did drop a brief tornado. Of course!
Chase Recap
| START | END | DURATION |
| --- | --- | --- |
| Cheyenne, WY @ 22/1535Z | Limon, CO @ 23/0212Z | 10 hours, 37 minutes |
| INTERCEPTS | CHASER ENCOUNTERS |
| --- | --- |
| None | None |
Chase Map