| 1 | 0.50" | 70 | 556 |
| --- | --- | --- | --- |
| TORNADOES | HAIL | WIND | MILES |
April 19th featured an enhanced risk encompassing the quad state area between Nebraska, Iowa, Kansas, and Missouri. A low pressure that developed in Kansas was forecast to move eastward to the Missouri River by sunset by the shortwave trough that was ejecting into the Plains. This would draw low 60°F dewpoints into Iowa and that looked like a good place to be to me.
I have a predisposition to targeting the triple point. I really like the enhanced low level shear that presents itself at this location as it enhances tornadic potential. The downside is that sometimes you end up with grungy storms that don't make as good photo subjects as further down the dryline. Models were depicting two areas of development, one north of Omaha Metro and the other south of it with a conspicuously quiet part between. Either way, I decided to play the triple point. I left Grand Island around noon and began the trek east. Once I arrived in Omaha, my plan was to drift north of the metro, so I found a place to chill out and wait for the storms to develop.
A mesoscale discussion was issued just before 3pm indicating that thunderstorm development was expected later in the afternoon with all modes of severe weather possible. I waited for initiation to become evident on visual satellite before moving from my location.
Right around 4pm the agitated cumulus field north of Fremont, Nebraska was starting to look pretty good so I crossed the river and took I-29 north to Little Sioux where I got in position to monitor the storm as it headed in my general direction.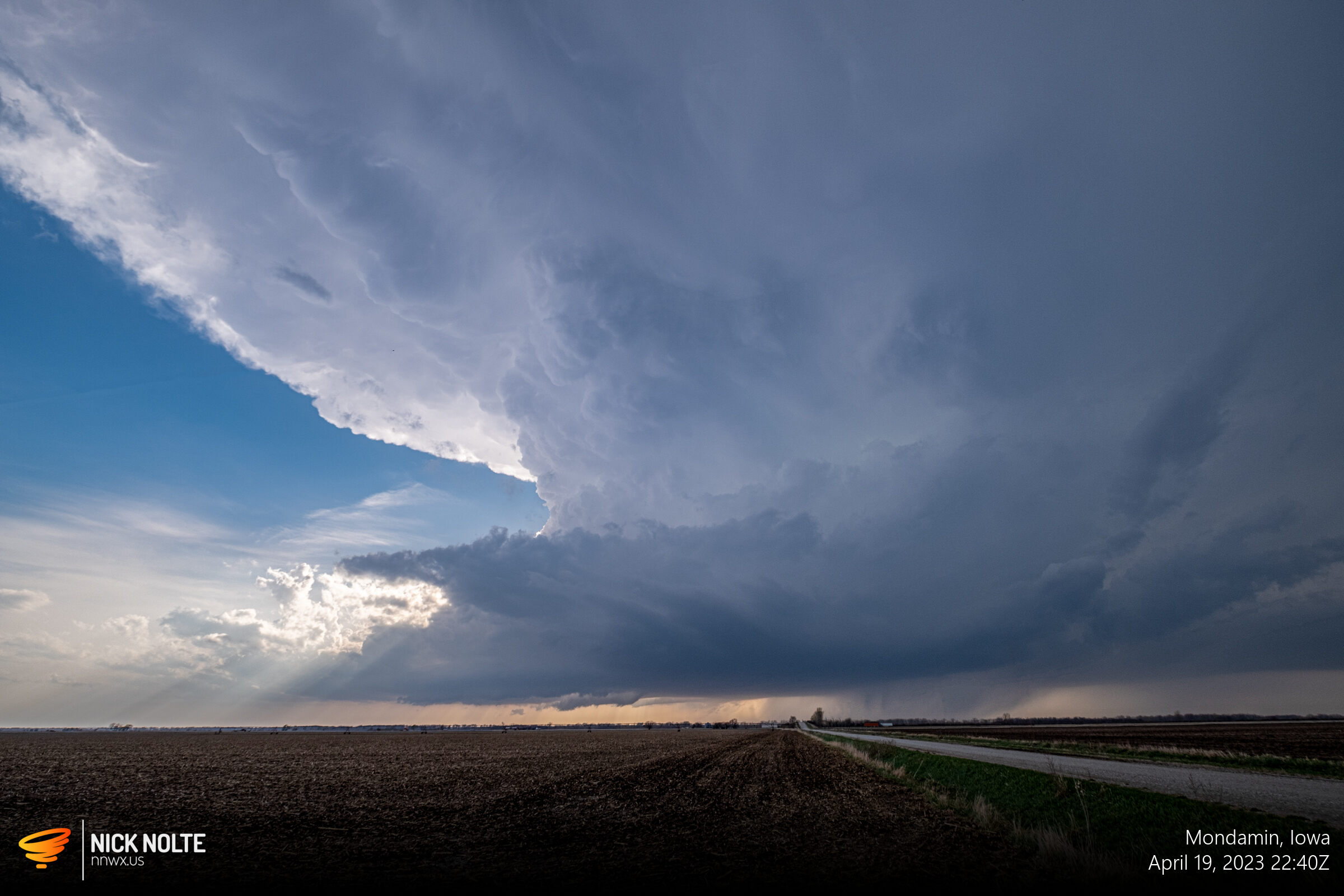 This storm split and also went through a big cycling process where it's radar depiction looked rather anemic which was deeply concerning to me. Even more so because while that was happening the southern cells by Oakland were going tornado warned and a couple reports were coming in west of Griswold. I was seriously debating bailing south to the other group of storms, even though that might take two hours. Luckily for me, though, as the storm approached Denison it got its act together and really ramped up. A huge wall cloud developed and at points it looked like the whole thing was on the ground.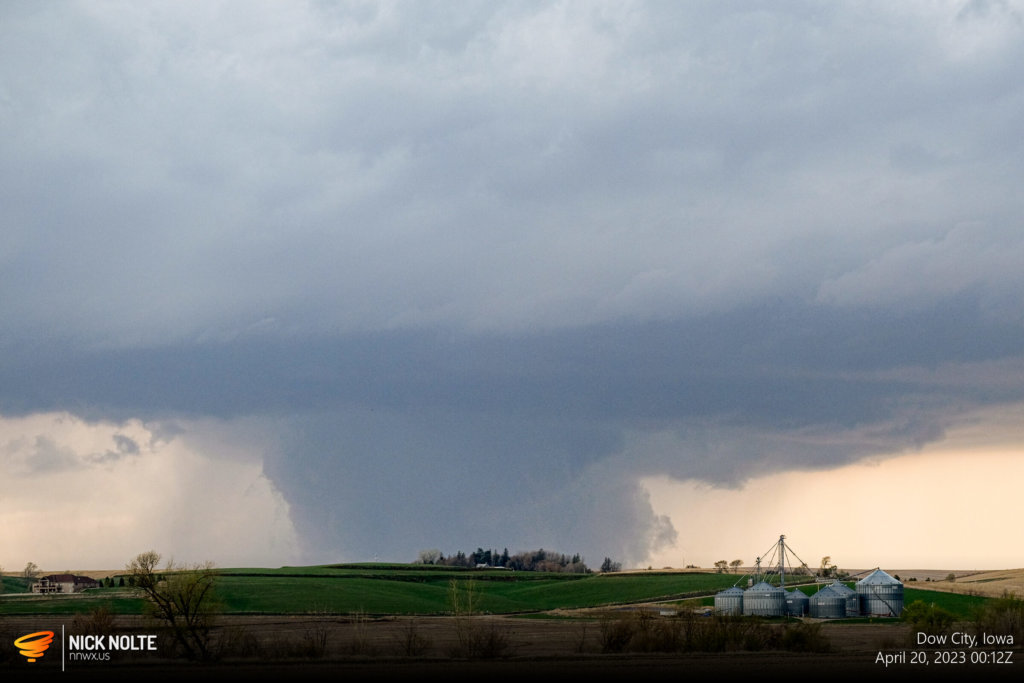 It wasn't, no reports came in of a tornado during this time as much as it looked like a wedge. The storm was dropping baseball sized hail near Charter Oak and it became tornado warned.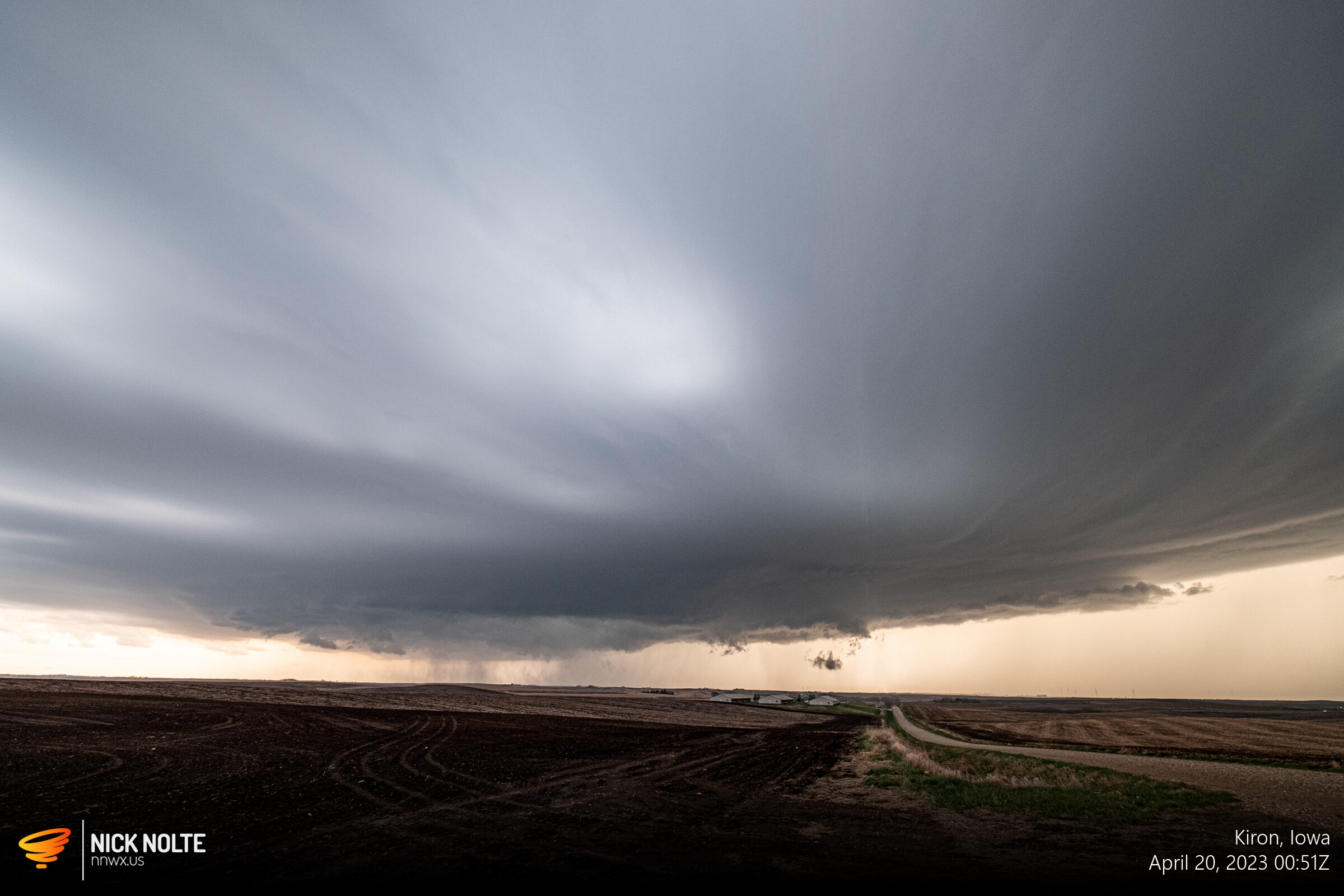 The storm got organized near Kiron and eventually dropped a tornado between Deloit and Kiron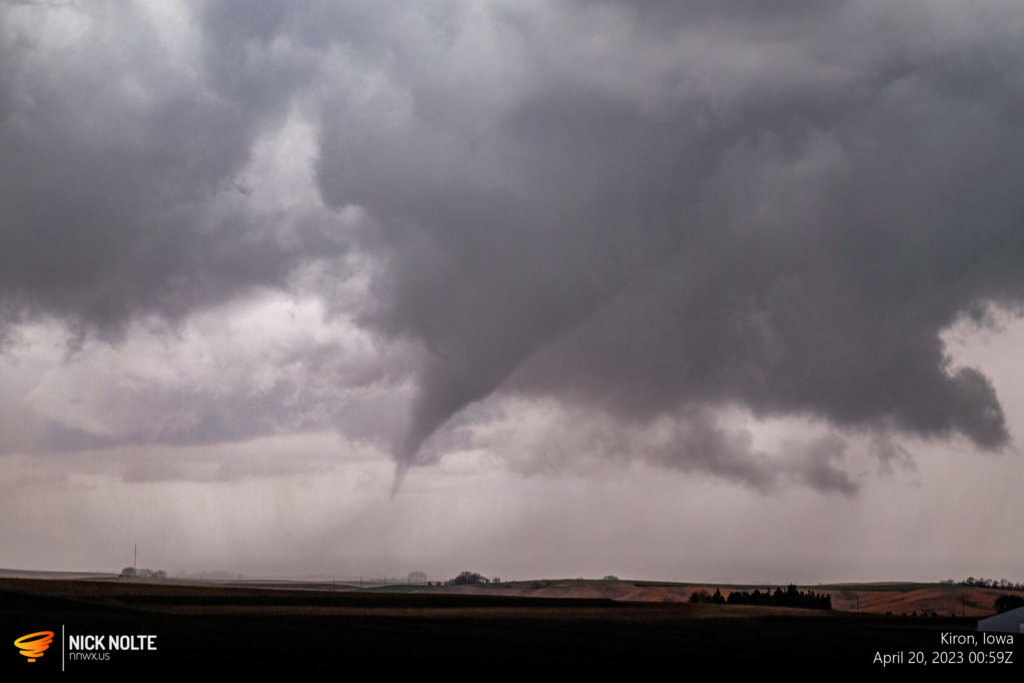 I continued to follow the storm as sunset and got a good final view of the storm near Vail. All in all the second chase of the season ends with another tornado. In my 14 year career this is the first time my first two chases ended in tornadoes!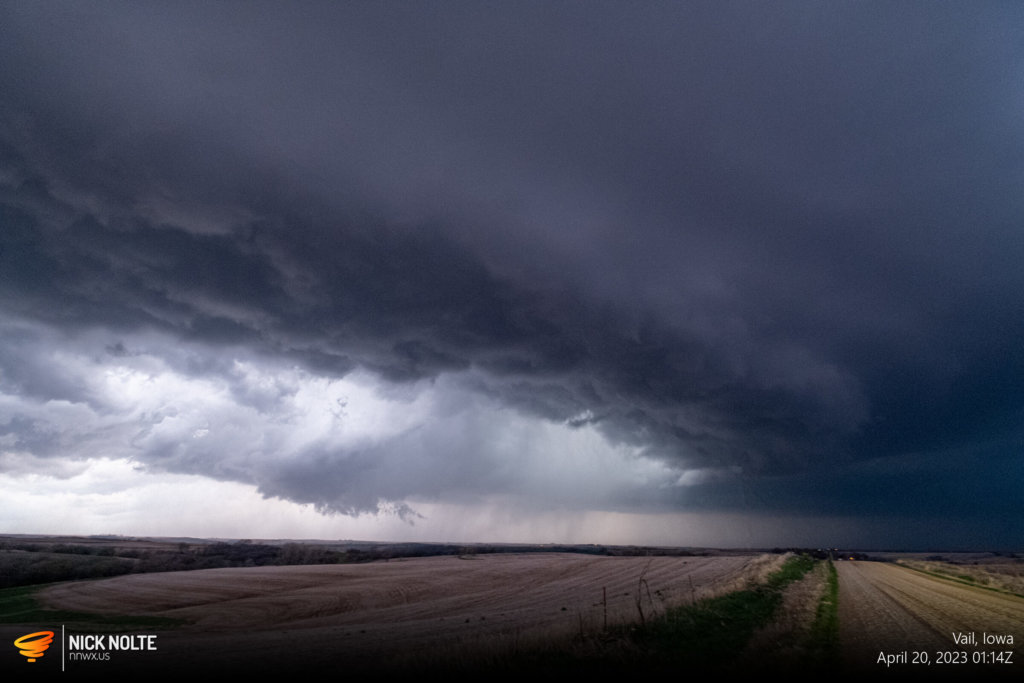 Chase Recap
| START | END | DURATION |
| --- | --- | --- |
| Grand Island, NE @ 19/1739Z | Grand Island, NE @ 20/0510Z | 11 hours, 31 minutes |
| INTERCEPTS | CHASER ENCOUNTERS |
| --- | --- |
| | None |
Chase Map