| 1 | 0.75" | 70 | 246 |
| --- | --- | --- | --- |
| TORNADOES | HAIL | WIND | MILES |
The synoptic situation featured a negatively tilted trough ejecting over the Plains, a stationary front across southern Nebraska and a dryline pushing through Kansas. This presented two good targets for chasing as a lee cyclone migrated east throughout the day along the Nebraska/Kansas border.
The 13z SPC day one outlook had an enhanced risk area outlined that coincided with the 10% tornado hatch. A pocket of moderate risk was present around the Hastings-Lincoln-Beatrice area where higher wind risk was present. I took off from Grand Island around 2:30pm and began the trek southwestward with an initial target of Holdredge. Storms were already ongoing to the west so my plan was to get to tail end charlie and hope for the best.
As I arrived in Holdredge, it was obvious that I needed to get on the southernmost cell west of Alma as it continued to strengthen and was deviating to the right.
I arrived south of Stamford right around 2130z and finally got a visual on the storm.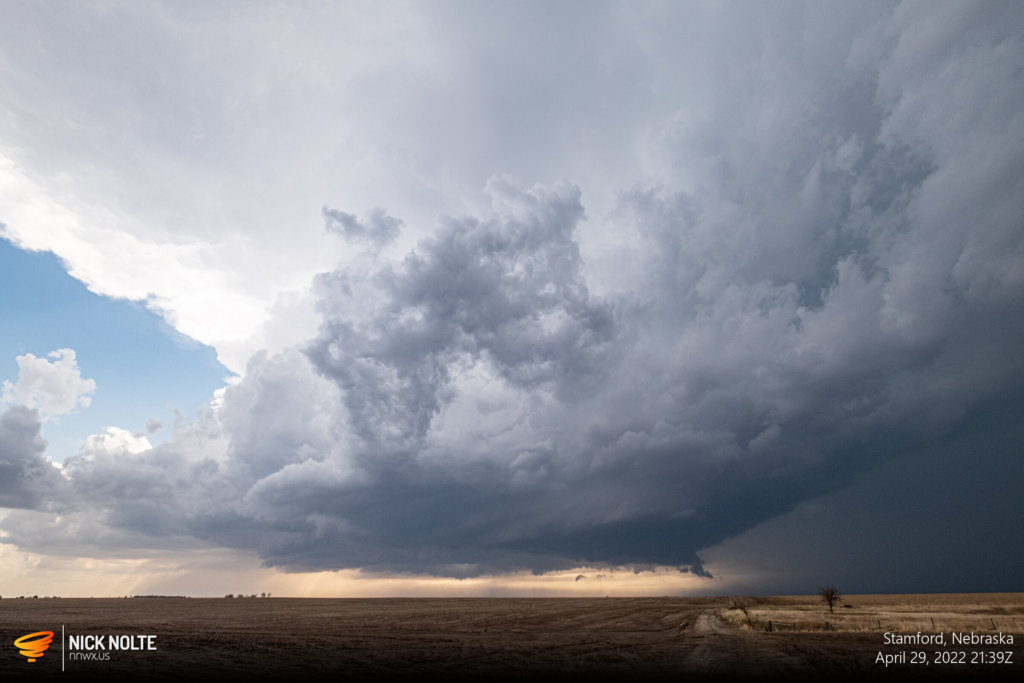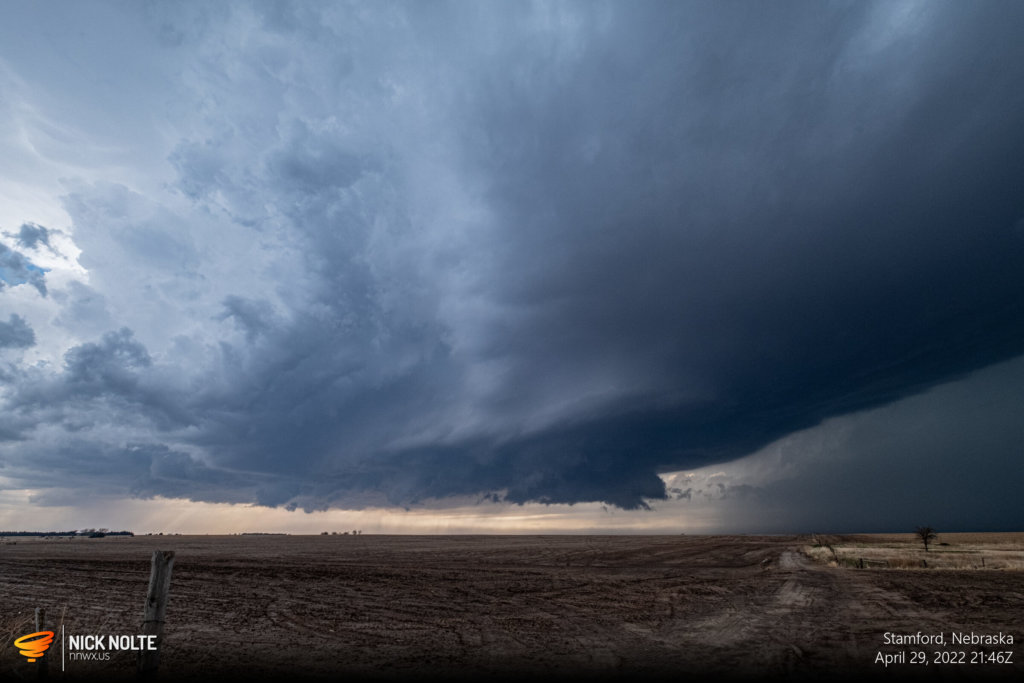 As the cell tracked east, I dropped south a bit as it appeared the rear flank was pushing south and I was hoping it would reorganize.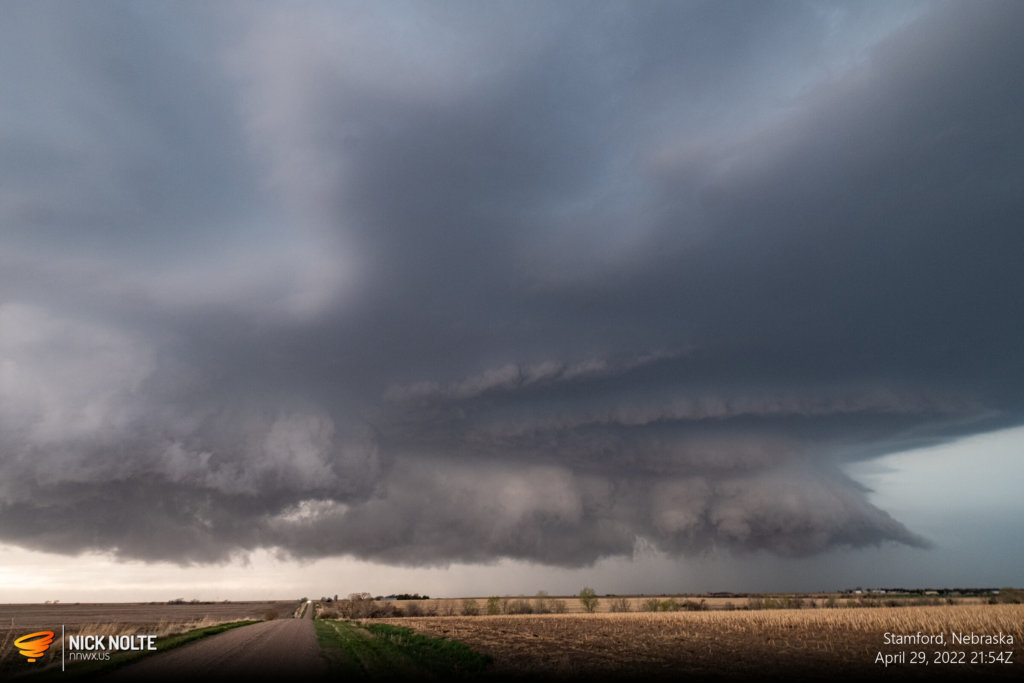 Shortly after this shot a circulation began to develop at the surface and a tornado warning was issued.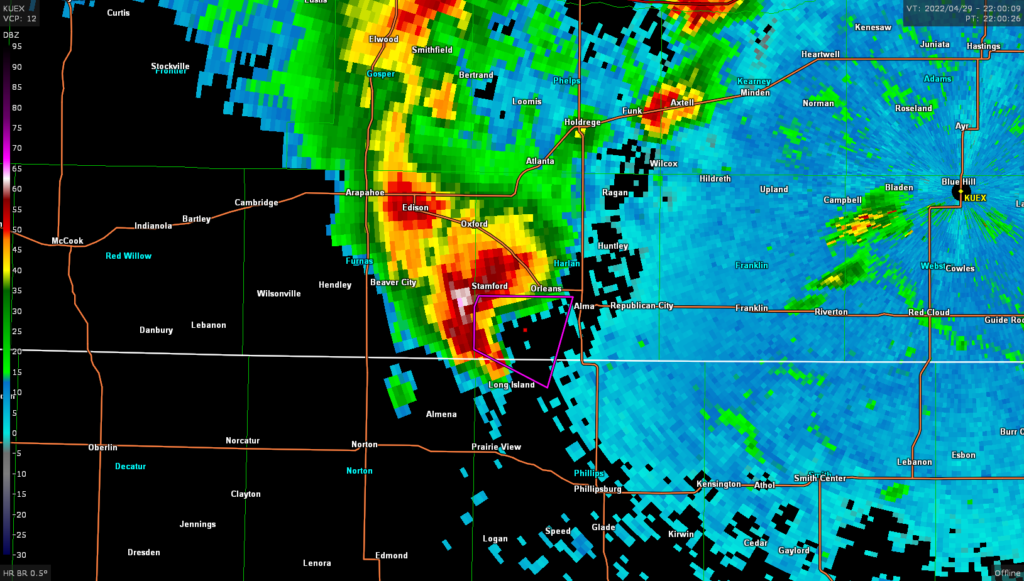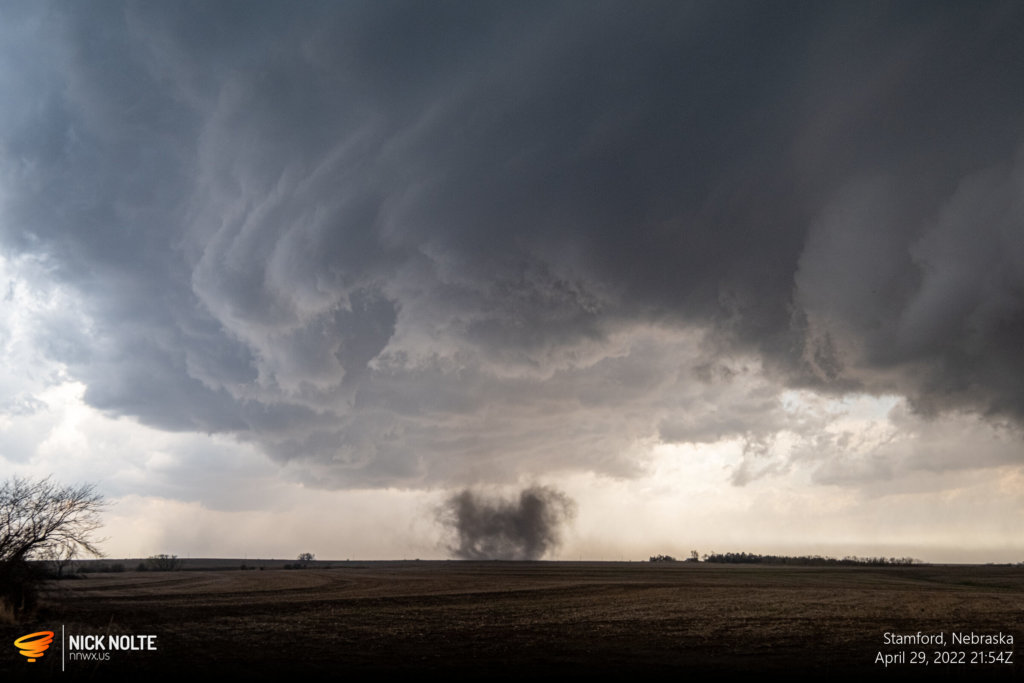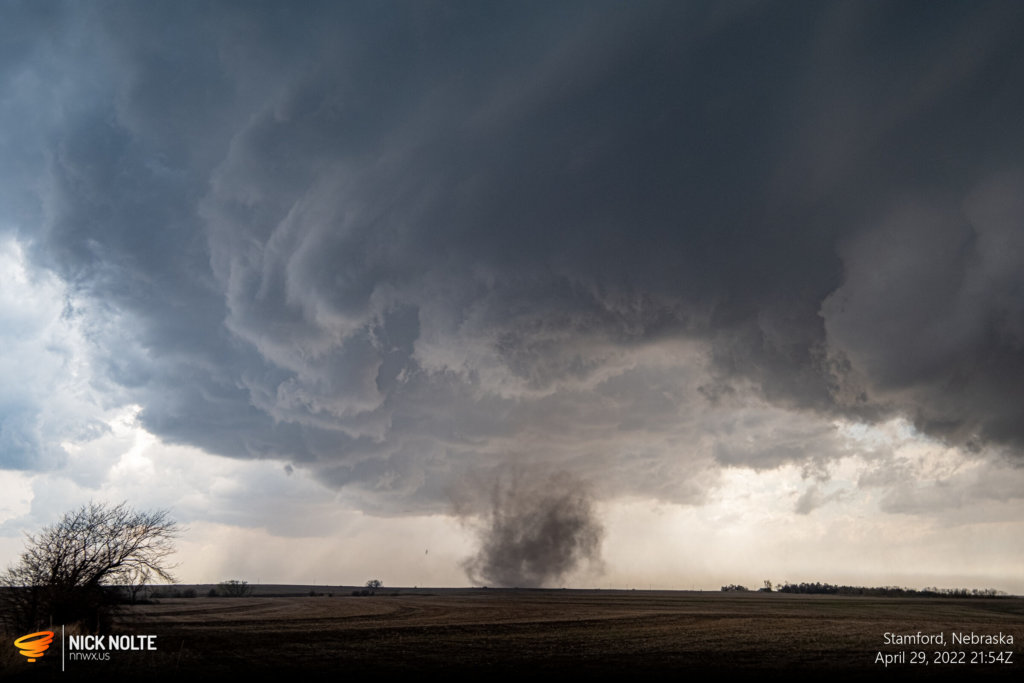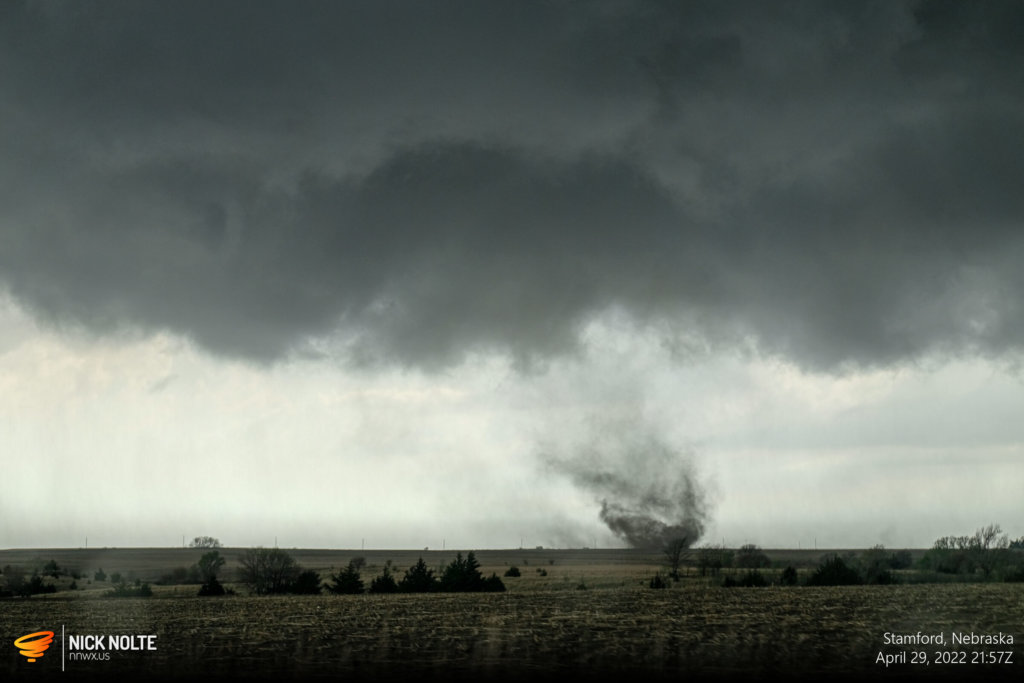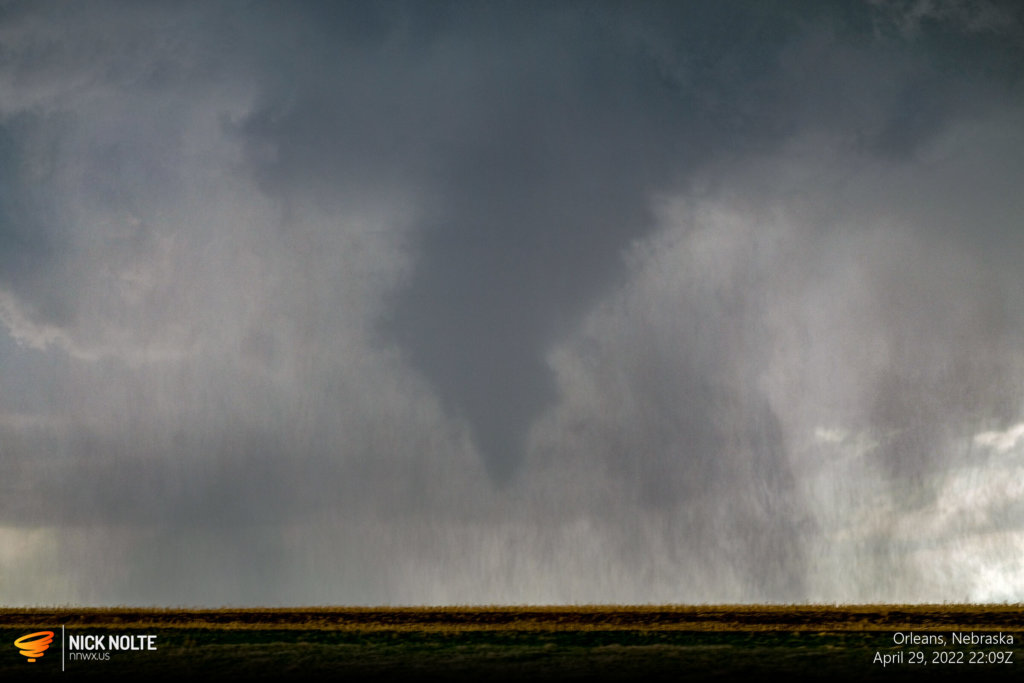 A brief chase that turned out to be a success. While it wasn't pretty this was tornado #100 for my career and appeared to be a promising start to 2022, but it would end up being the only tornado I bagged in the year.
Chase Recap
| START | END | DURATION |
| --- | --- | --- |
| Grand Island, NE @ 29/1922Z | Grand Island, NE @ 30/0020Z | 04 hours, 58 minutes |
| INTERCEPTS | CHASER ENCOUNTERS |
| --- | --- |
| | None |
Chase Map