| 0 | 1.25" | 50 | 643 |
| --- | --- | --- | --- |
| TORNADOES | HAIL | WIND | MILES |
I began the day at a hotel in Chadron because I was lazy the previous day and relied on the SPC day 2 forecast to figure out where I needed to be. They were showing a 5% tornado risk in western South Dakota so I figured get as far north as I could. That turned out to bite me in the ass as when I woke up and did my forecast it looked like I needed to be back in Colorado and the SPC 13z day one expanded the 5% risk all the way down past I-70 along the Colorado/Kansas border.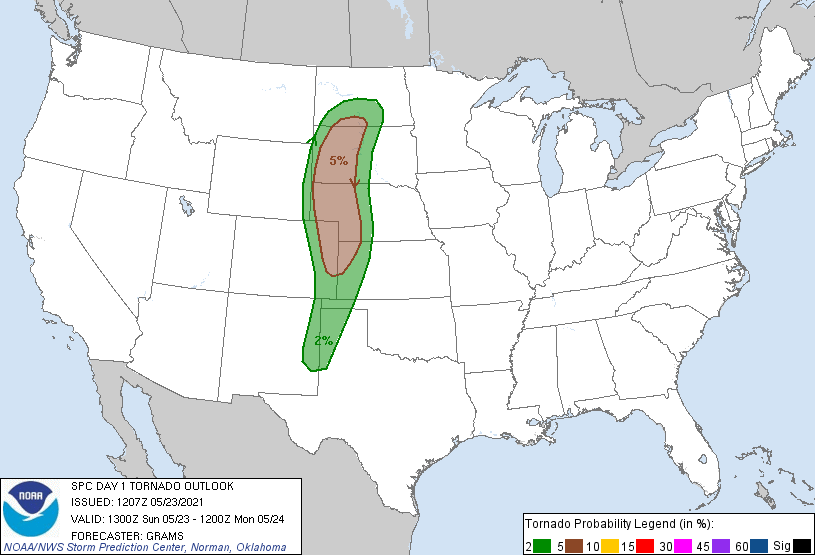 A surface low was forecast to move from the Front Range into western South Dakota while low 60 dewpoints were expected across the Nebraska Panhandle and Northeast Colorado providing a nicely buoyant setup for severe weather. I left Chadron around 13z and began the trek back to where I was the previous day and I arrived in Limon right around 19z and a cell was already in progress just south of Simla.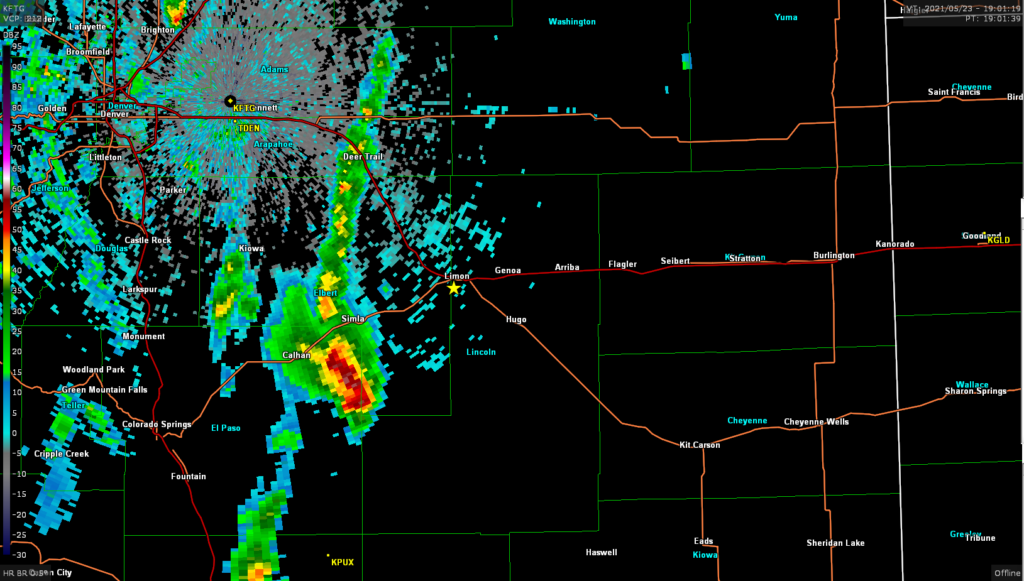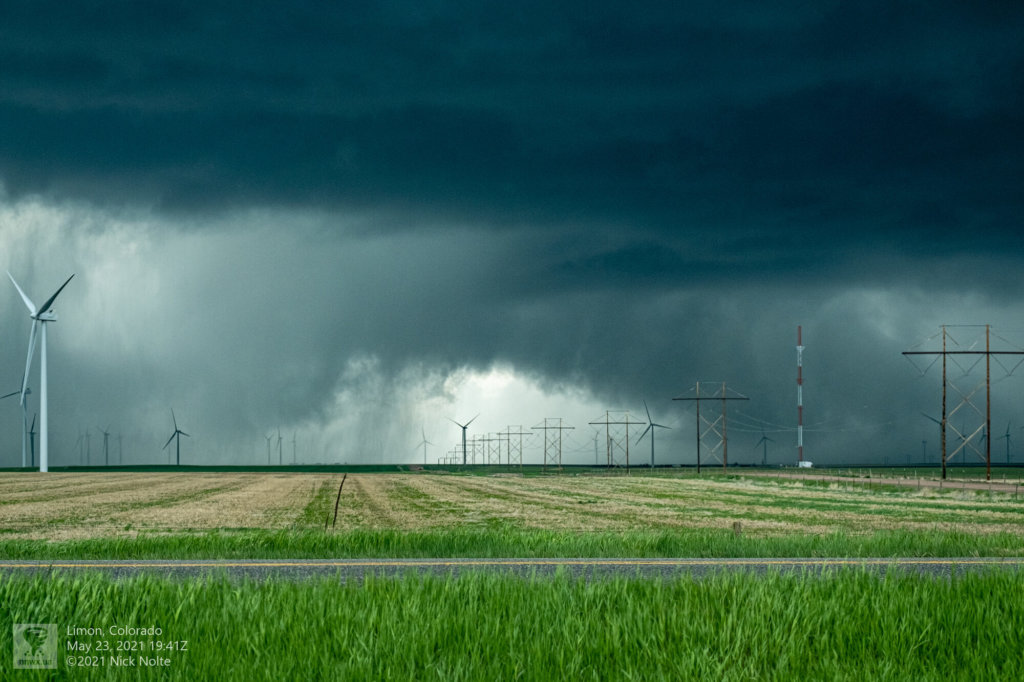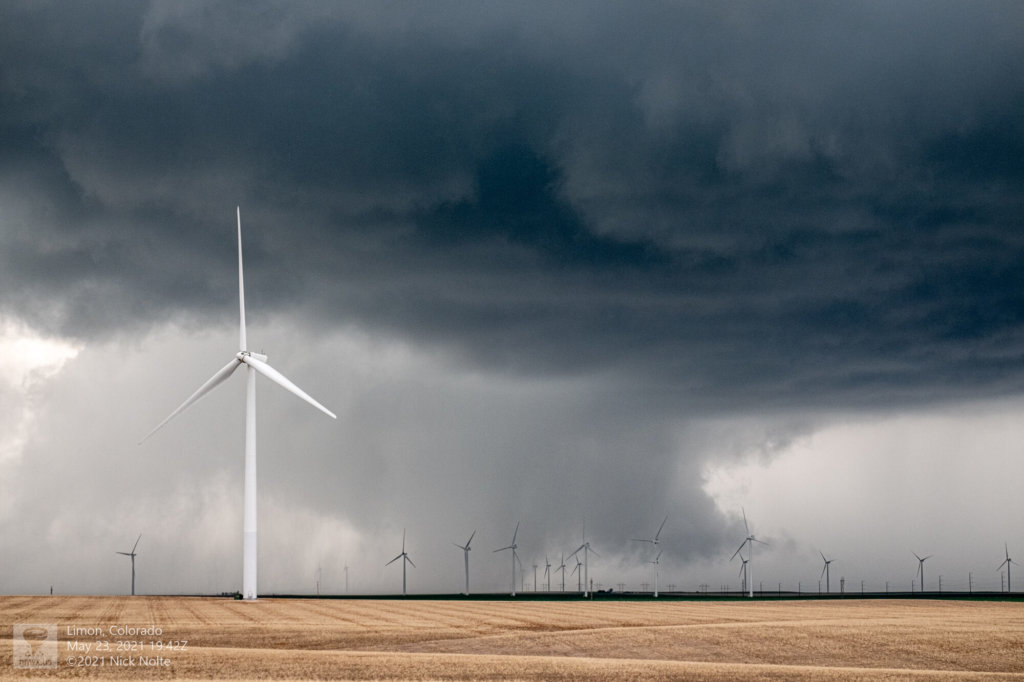 The storm went tornado warned on the north side of Limon and while this looked pretty interesting, I posted to social media later this evening asking if anyone else saw something during this time and most people also questioned it but given it's color is the same as the clouds/rain it was probably just the rain/hail core and not a tornado. There was also no survey in this area in the following days.
South of Akron there was a reported tornado and while the inflow band was really scraping the ground, I was unable to see any tornadoes from my vantage point.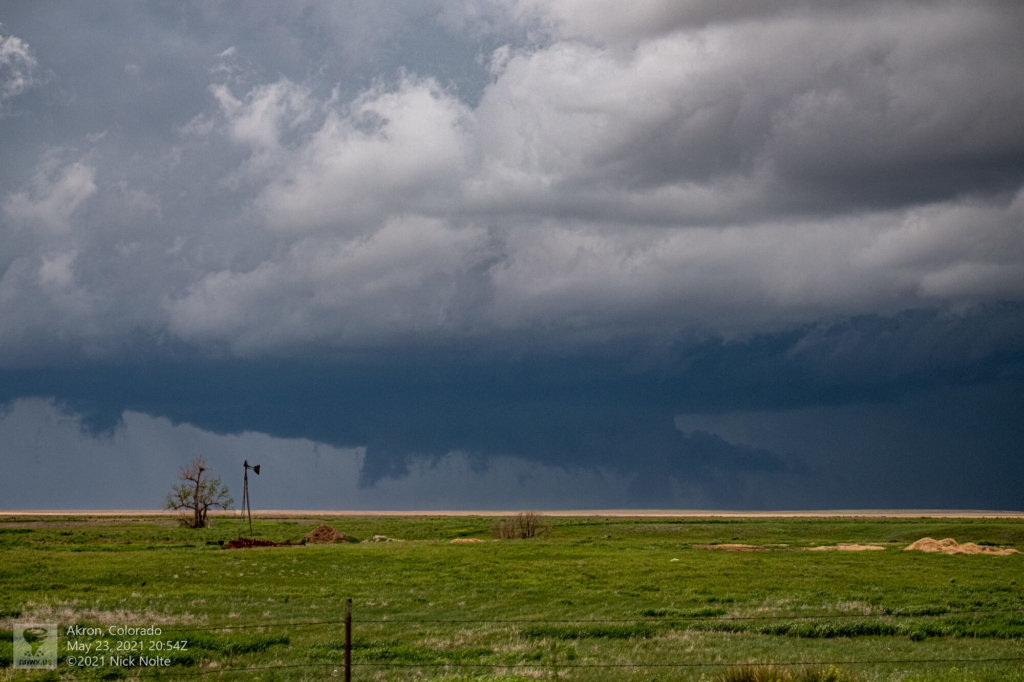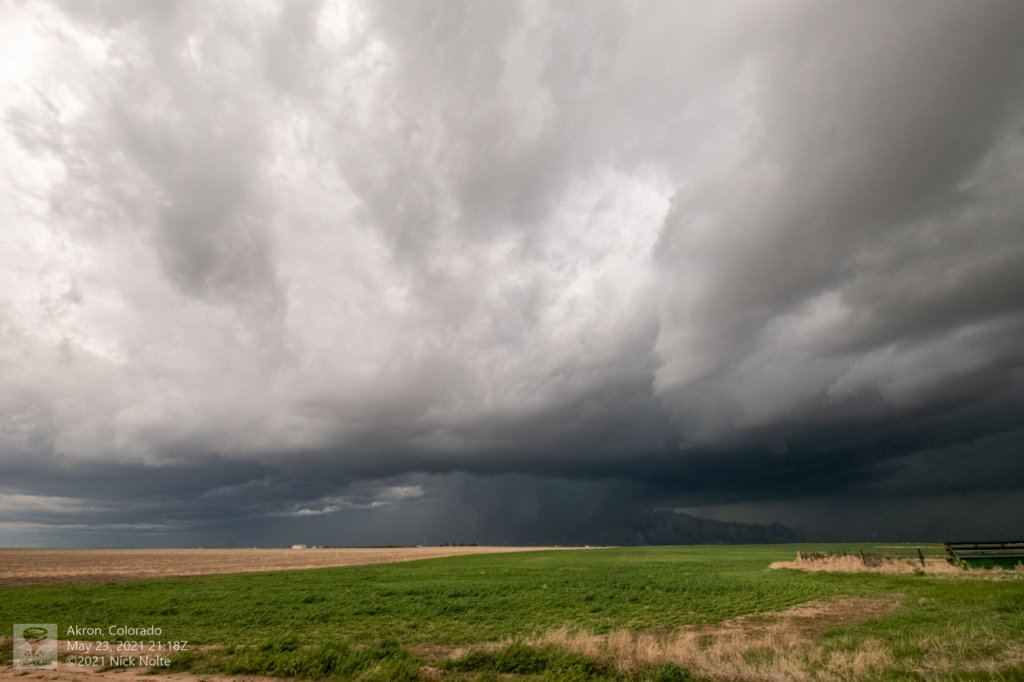 The storms began to grow upscale into a line stretching from Sterling back to Limon I decided to bolt back south to see if tail end charlie was going to do anything. I got down near Burlington when the southern end of the line started to break up and one cell west of the city became dominant.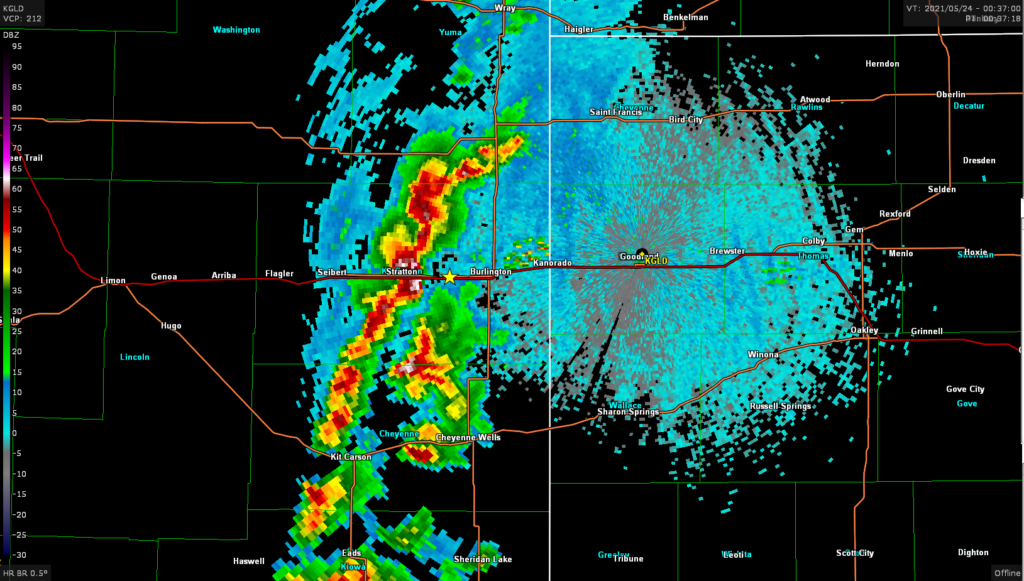 As the sun set, storms grew upscale once again into a line and I called it a day and headed to Goodland for the night.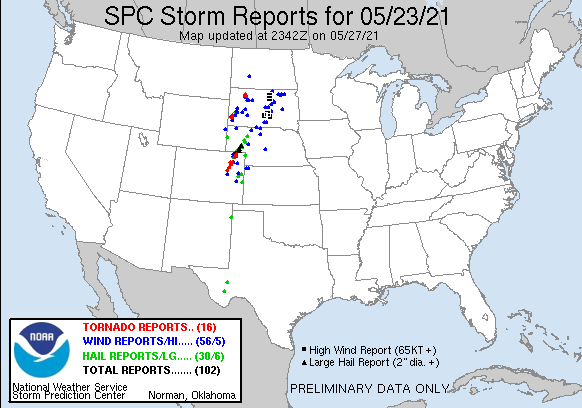 Chase Recap
| START | END | DURATION |
| --- | --- | --- |
| Chadron, NE @ 23/1417Z | Goodland, KS @ 24/0343Z | 13 hours, 26 minutes |
Chase Map