| 0 | 0.00" | 30 | 484 |
| --- | --- | --- | --- |
| TORNADOES | HAIL | WIND | MILES |
A surface low in western North Dakota was forecast to drift southeast into northern Nebraska by 0z with a frontal boundary extending southeast from there. With moderate instability and dew into the low 60s there seemed to be a decent chance for severe weather along the front. Given that my target for the day was the US 83 corridor between Thedford and Valentine and points east.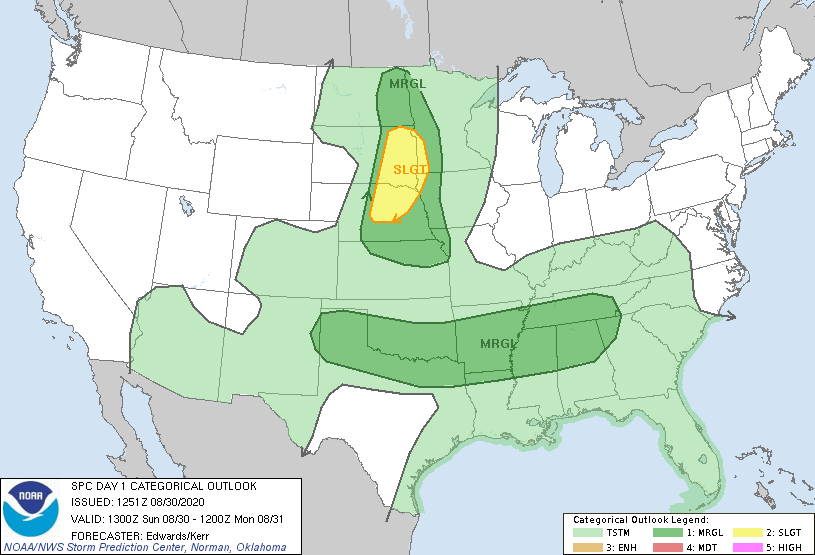 SPC had a 2% tornado risk stretching from Sisseton down to Broken Bow. I left Grand Island around 18z and began a leisurely trek northwest expecting a late show. I rolled into Broken Bow a little after 19z and by this time there was a cumulus field across Central Nebraska, but over time it would actually thin out. However, to the north, the front started to cook up some cumulus of its own and at about 21z the frontal boundary was clearly evident on radar stretching from Valentine back to Hyannis.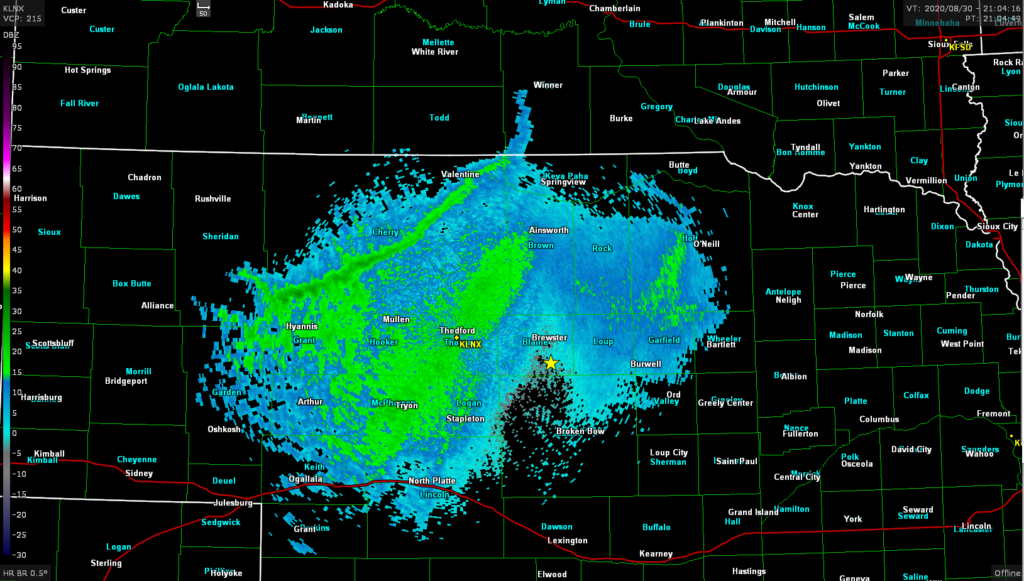 It seemed like initiation was going to occur up near the state line and probably unzip southwestward, so I started to head north towards Ainsworth. At 2230z storms finally fired north of Ainsworth and I pulled up behind it shortly thereafter and noticed something dangling from the sky.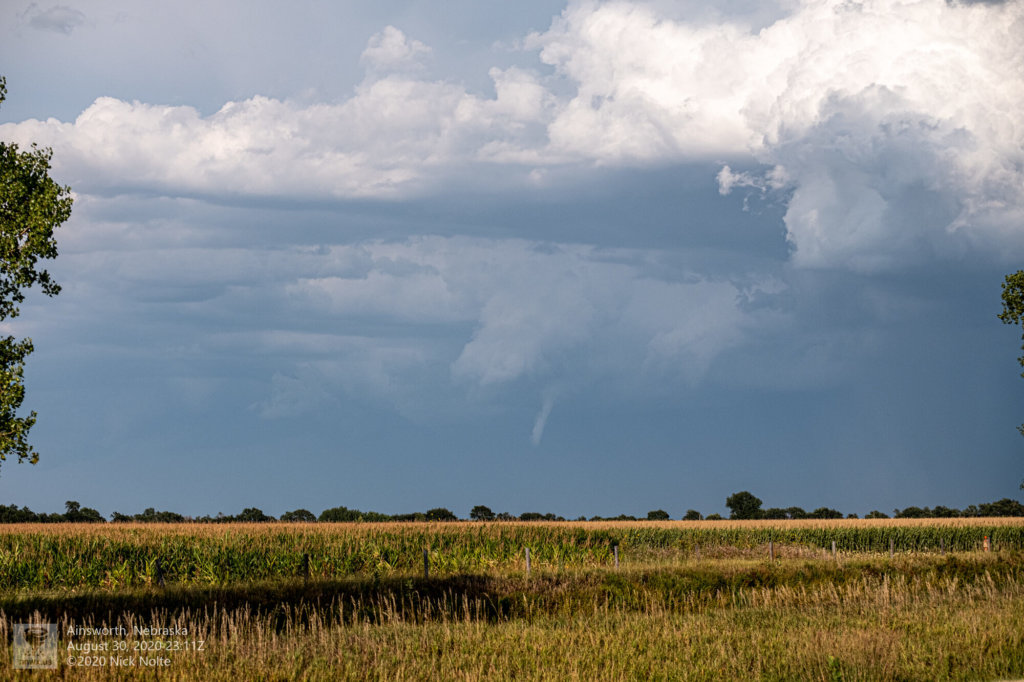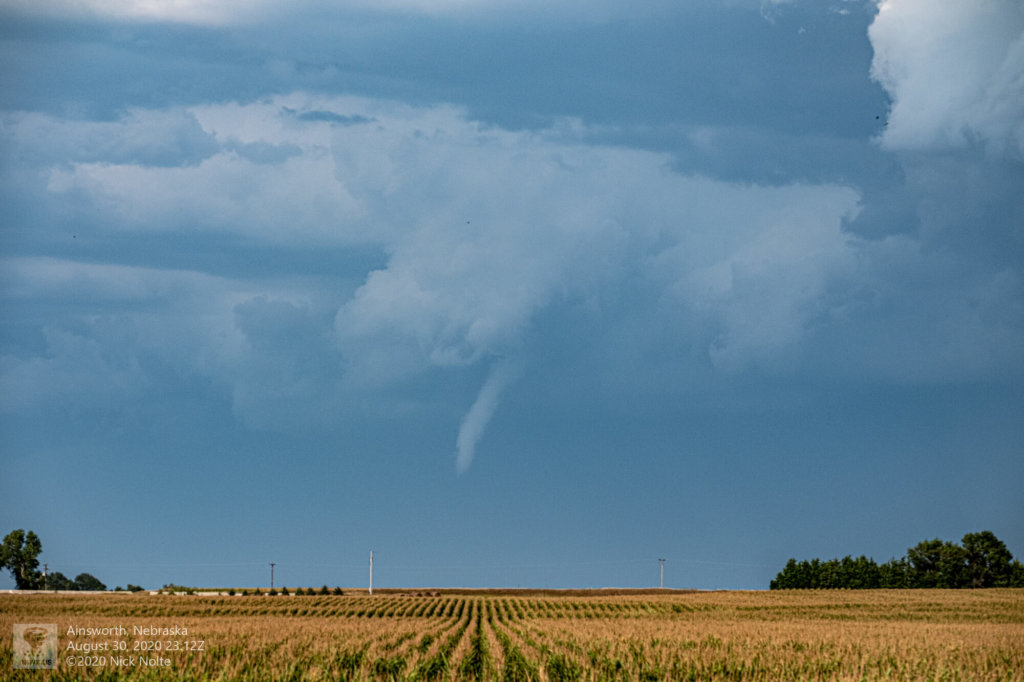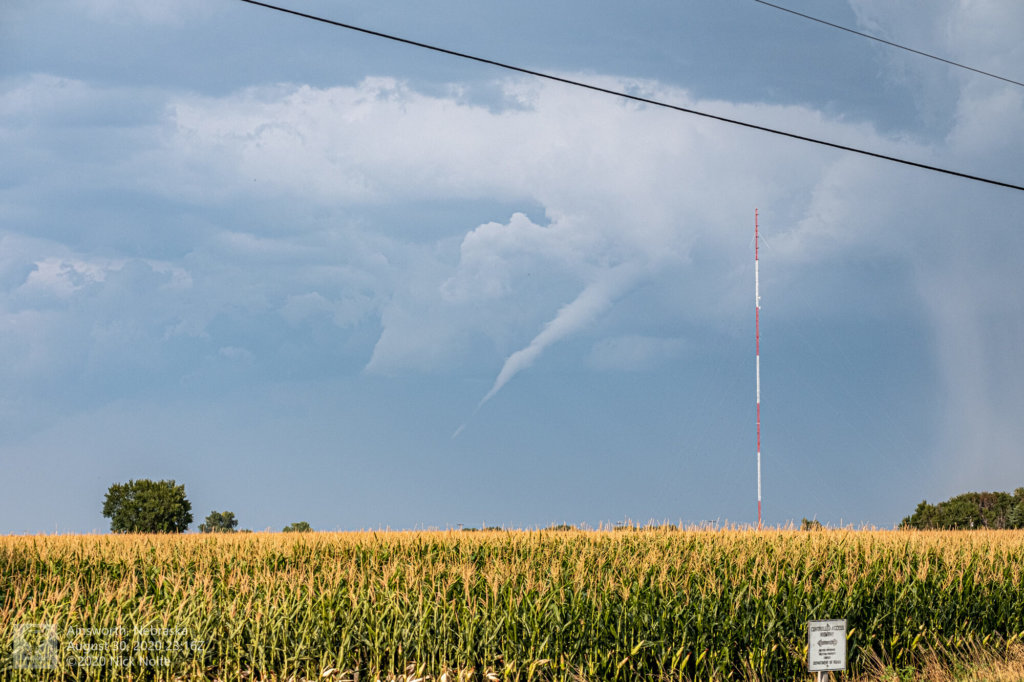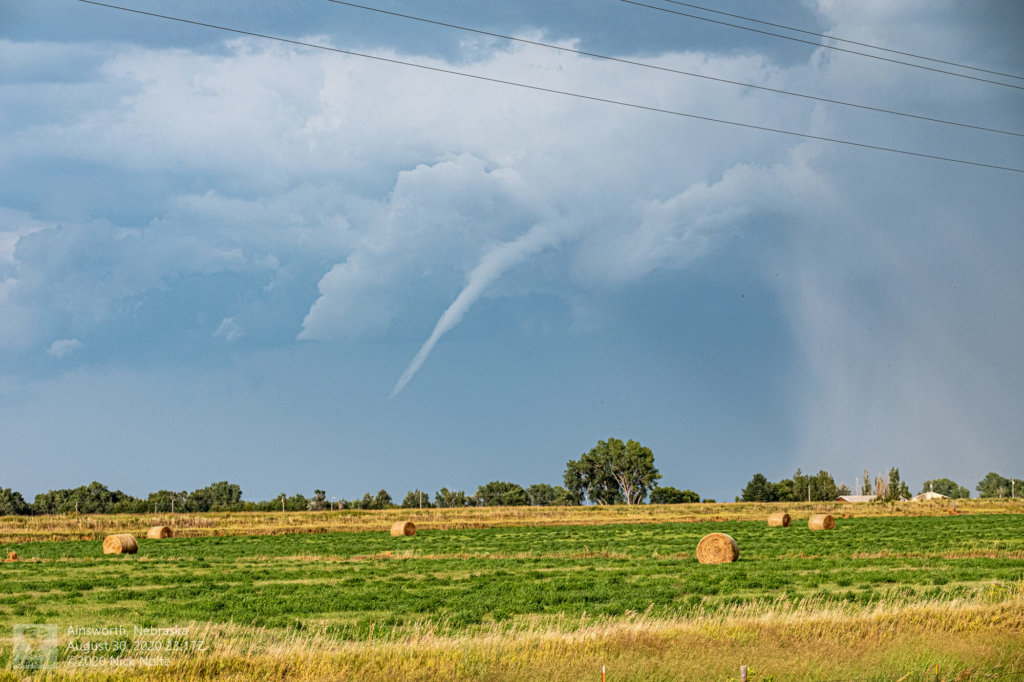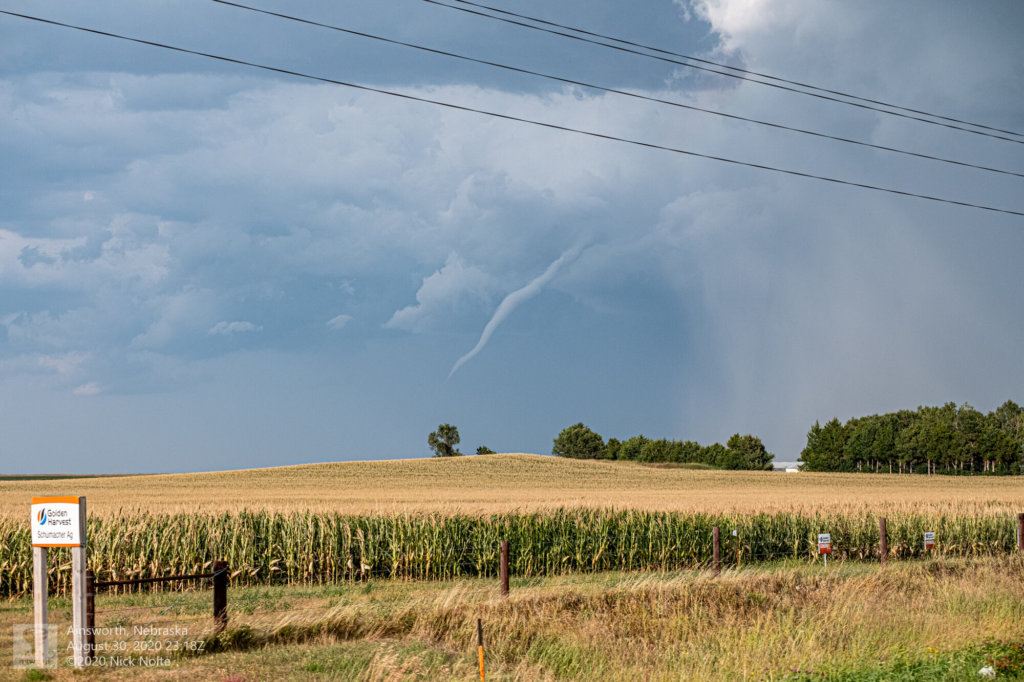 The funnel persisted for about 15 minutes and the ropeout stage was pretty cool as it was snaking all over the place. It doesn't look like it ever touched down so no tornado, but it was cool to get a funnel with a rainbow!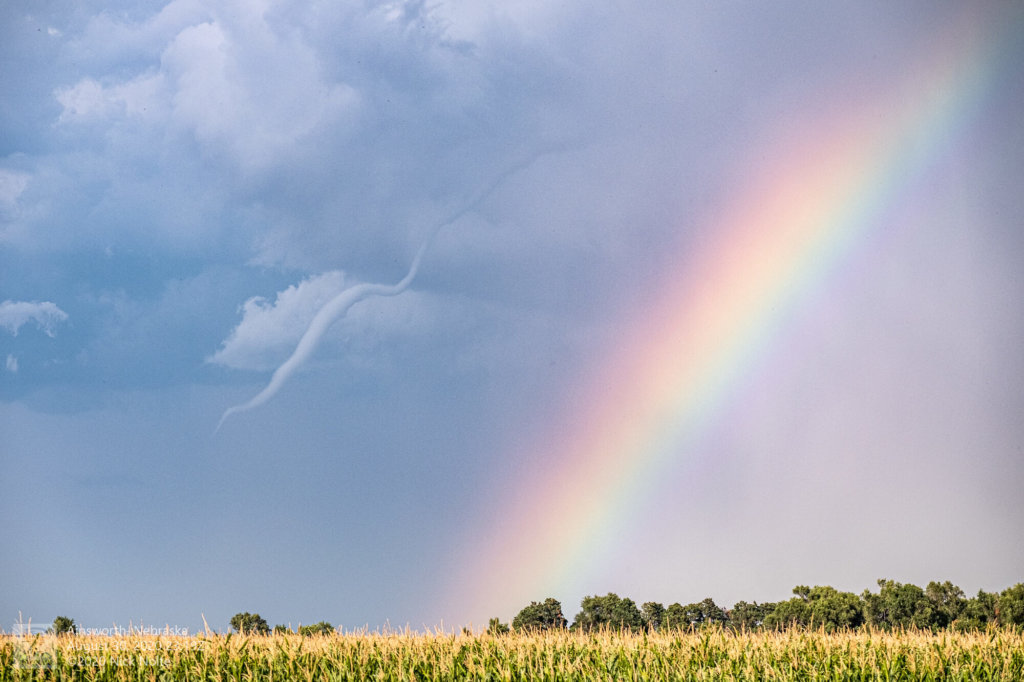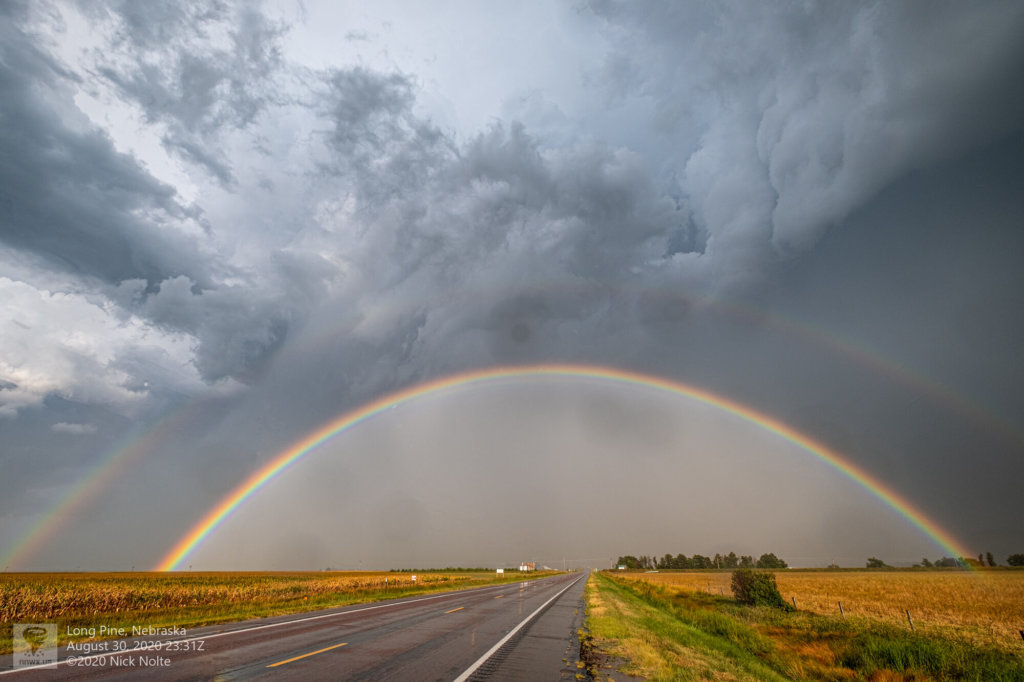 I continued to track the storm south and it started to get organized northeast of Brewster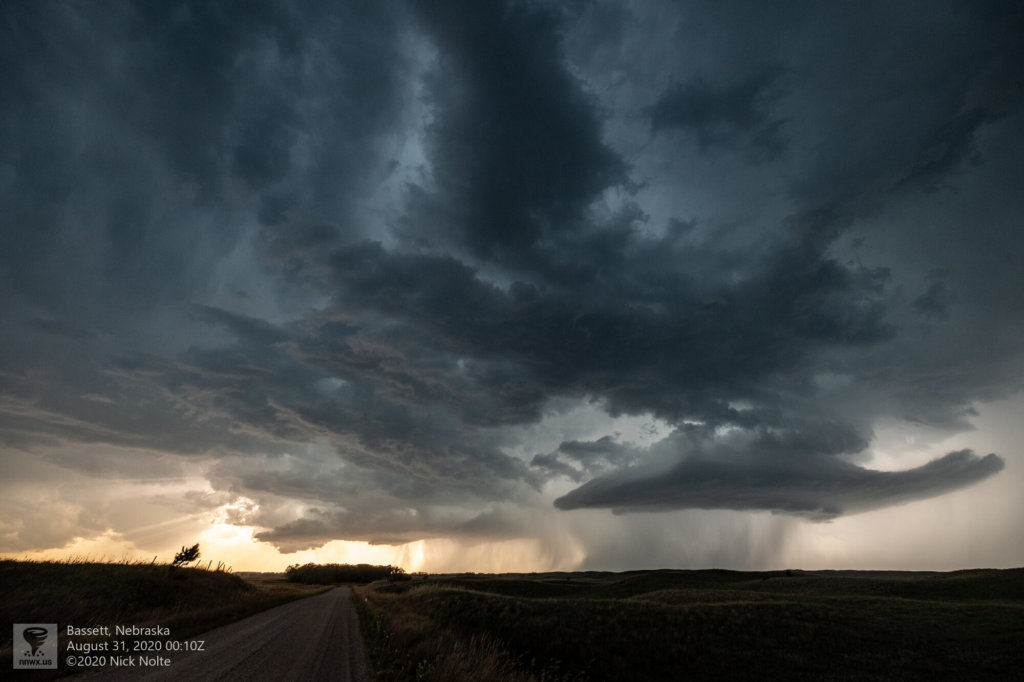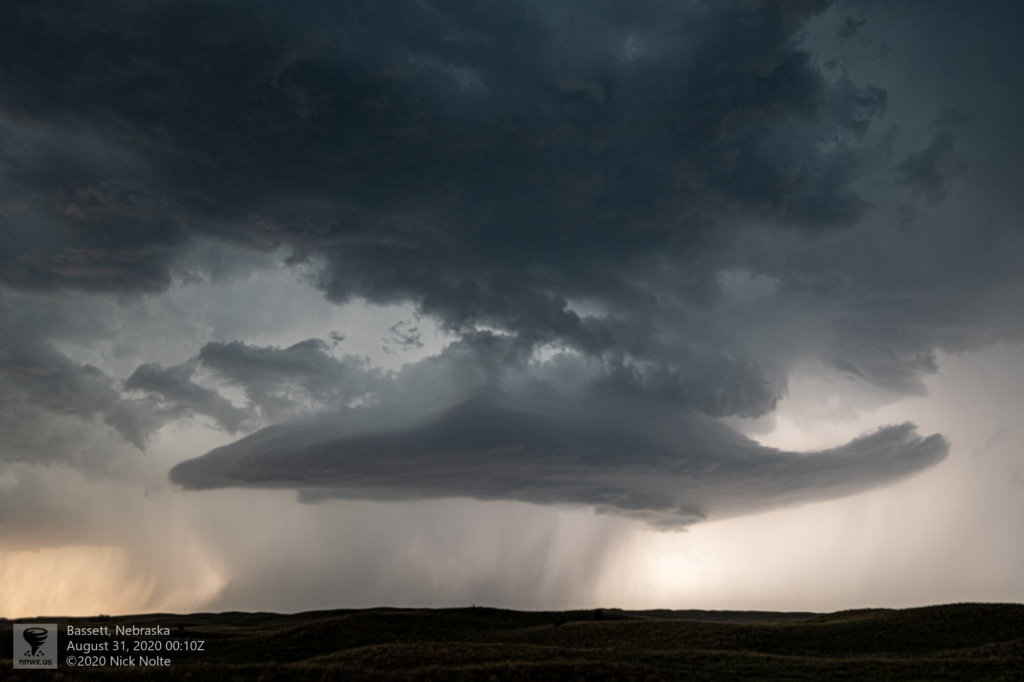 This cell started to shrivel up as it continued drifting southeast and the sun began to set. After dark it completely dissipated.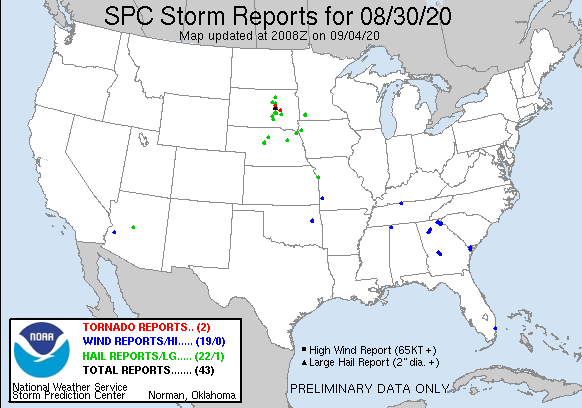 Chase Recap
| START | END | DURATION |
| --- | --- | --- |
| Grand Island, NE @ 30/1757Z | Grand Island, NE @ 31/0243Z | 08 hours, 46 minutes |
| INTERCEPTS | CHASER ENCOUNTERS |
| --- | --- |
| None | None |
Chase Map