| 0 | 1.25" | 90 | 771 |
| --- | --- | --- | --- |
| TORNADOES | HAIL | WIND | MILES |
July 12th featured a chance for supercells along the Front Range and with the strong low level lapse rates it was expected that storms would be capable of large hail and eventually evolve into clusters with a strong wind component later in the evening. SPC had outlined a 2% tornado risk in Eastern Colorado and forecasts were showing low 60°F dewpoints which is pretty good for the High Plains.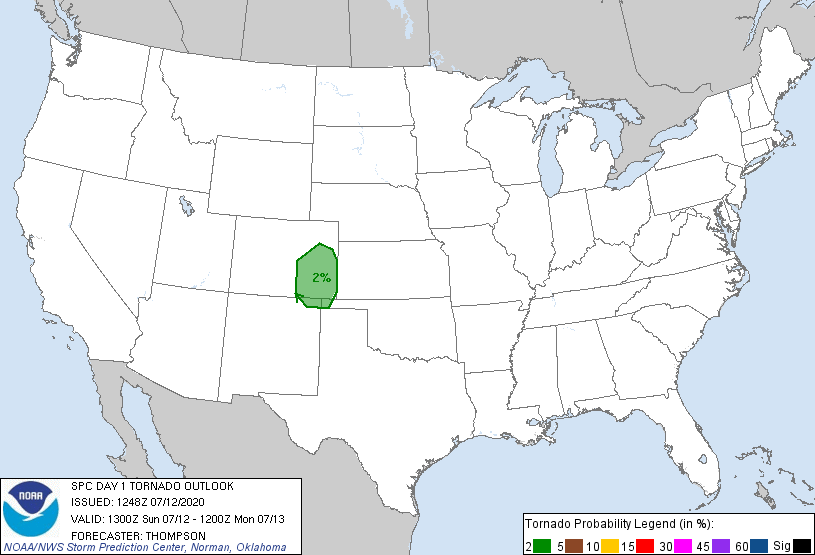 I took off from home at 13z and began the five hour drive to the target area and arrived in Limon just before 19z. The first cells began to develop in the foothills shortly thereafter and eventually we had a significant cell north of Limon by 2030z that I started to track.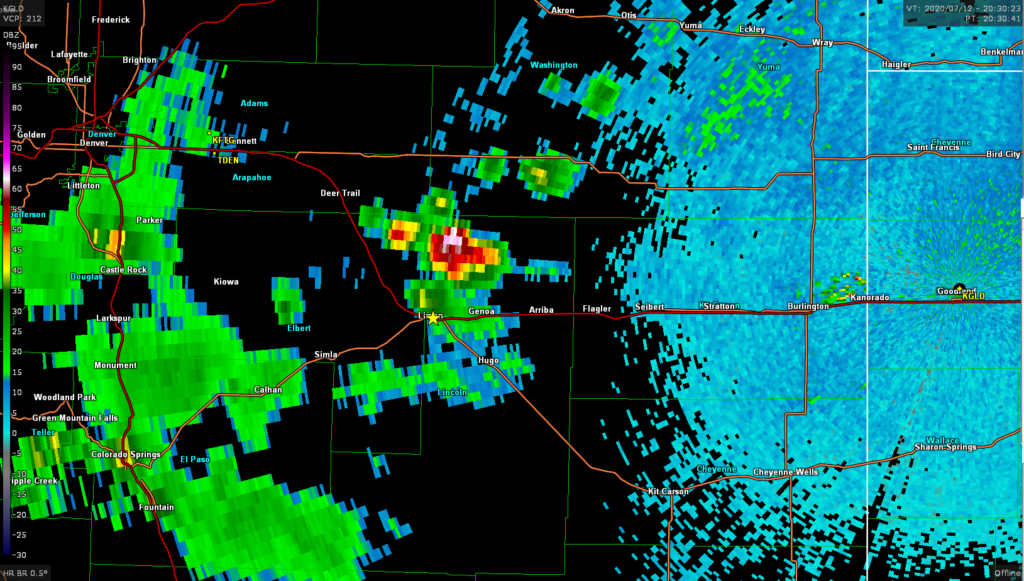 I tracked along with this storm from Limon to Idalia in Colorado and it never really showed much low level development, but continued to cycle as it tracked off to the east northeast.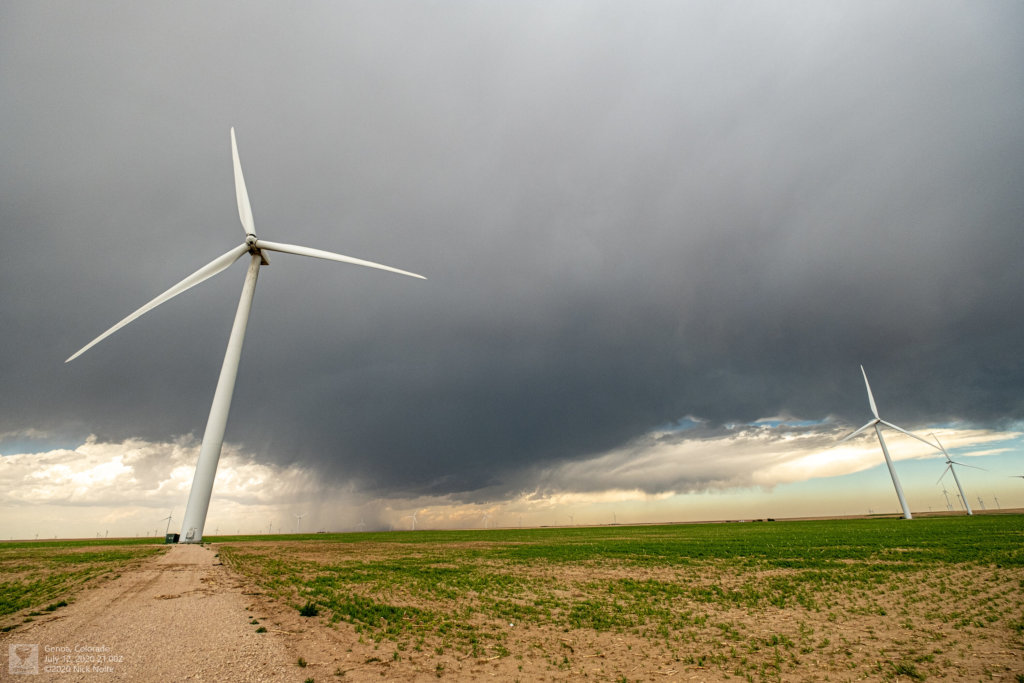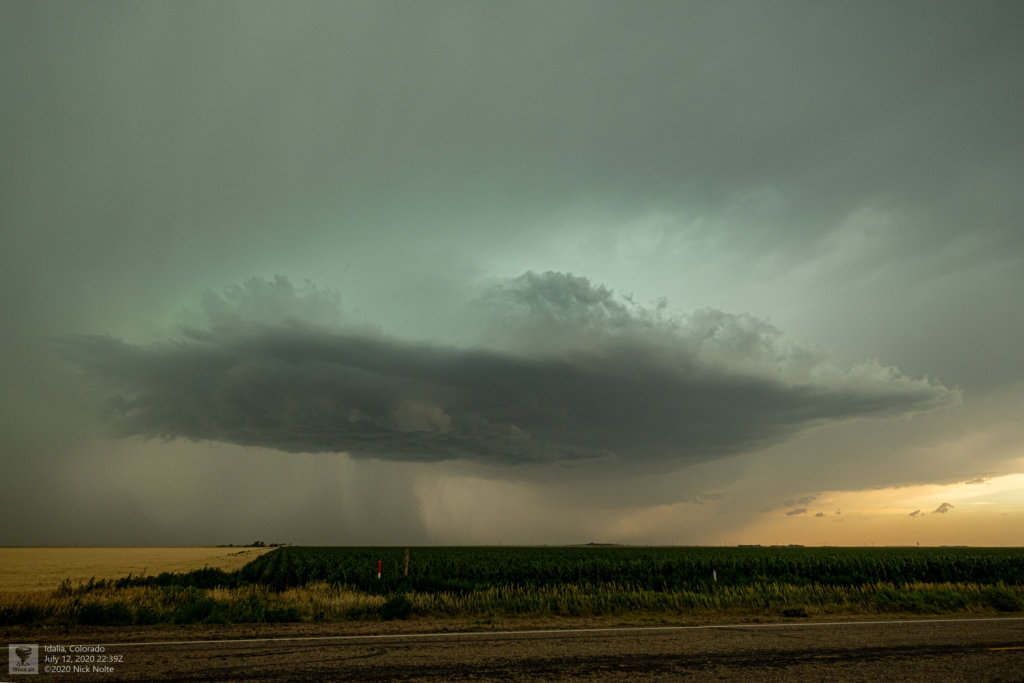 Eventually two cells merged near Haigler, Nebraska and that's when the cell went high precip and generated a massive forward flank shelf cloud and started dropping big time hail the size of baseballs near Benkelman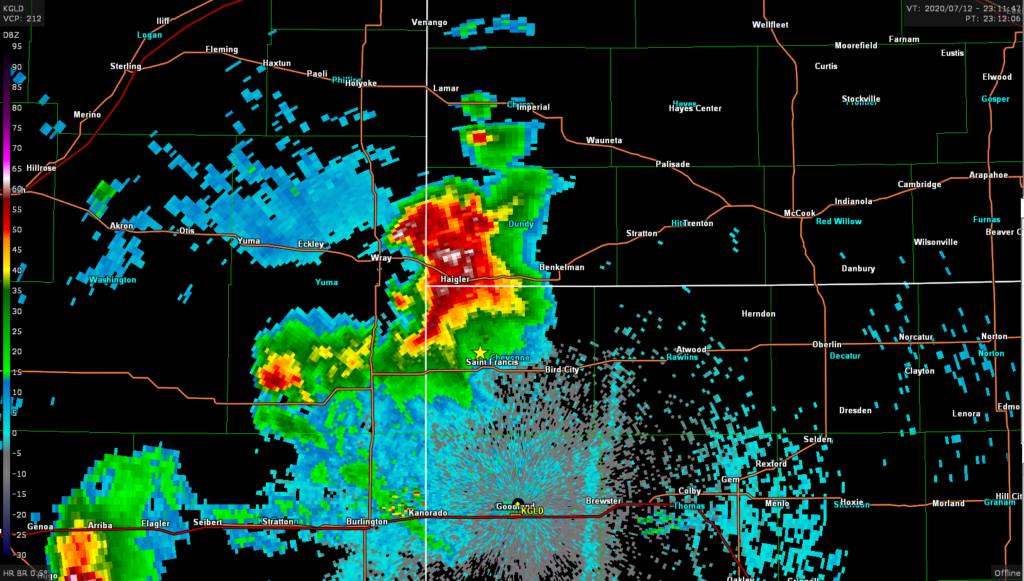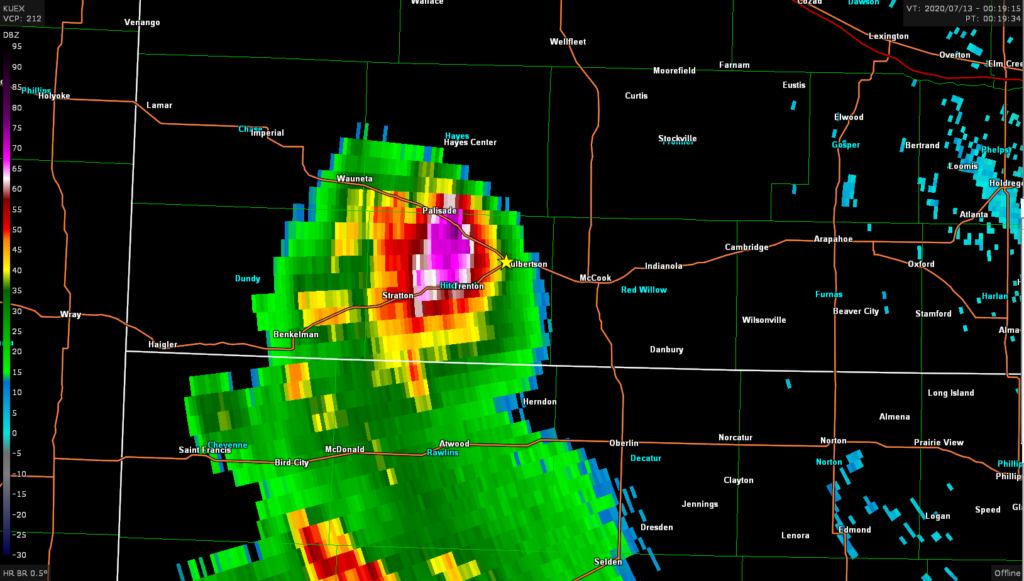 Just before plowing into McCook with baseball sized hail, the storm started to weaken rapidly as the sun set.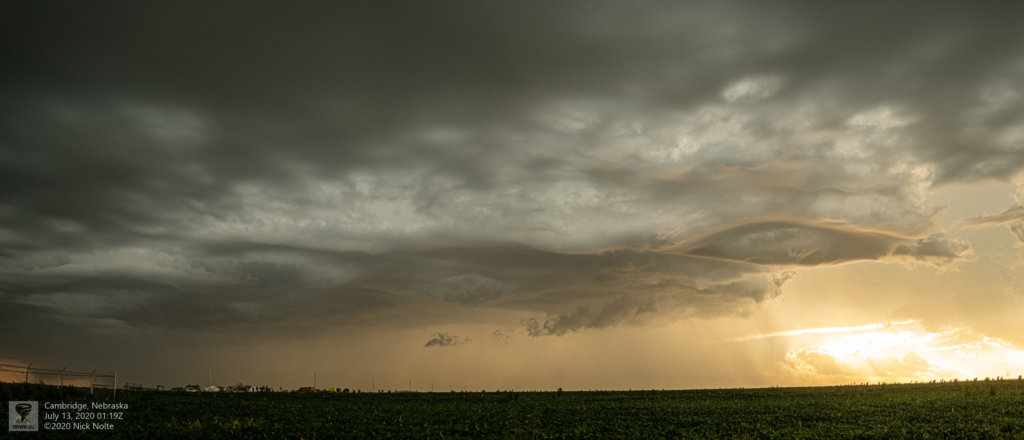 And as the storm evaporated it put on a really cool mammatus display

About 25 minutes after this photo the storm was completly gone and I began the trek home!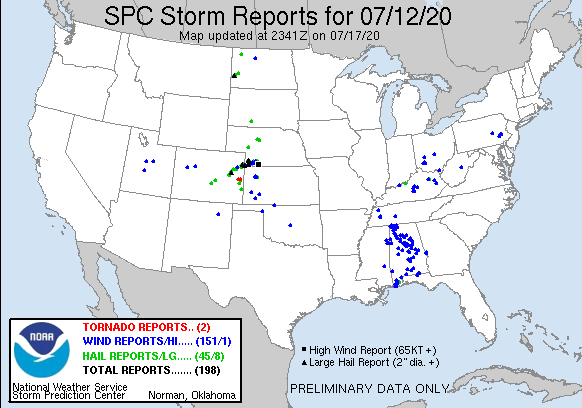 Chase Recap
| START | END | DURATION |
| --- | --- | --- |
| Grand Island, NE @ 12/1309Z | Grand Island, NE @ 13/0348Z | 14 hours, 39 minutes |
| INTERCEPTS | CHASER ENCOUNTERS |
| --- | --- |
| None | None |
Chase Map