| 0 | 1.00" | 50 | 526 |
| --- | --- | --- | --- |
| TORNADOES | HAIL | WIND | MILES |
While the Rex pattern was continuing across the eastern United States it was expected to begin to break down and finally allow the amplified pattern to migrate eastward. A cold front extended from a low and occlusion in Saskatchewan southward through South Dakota to Kansas while a surface low existed in southeast Colorado. This presented a decent opportunity for severe weather near the surface low in Western Kansas.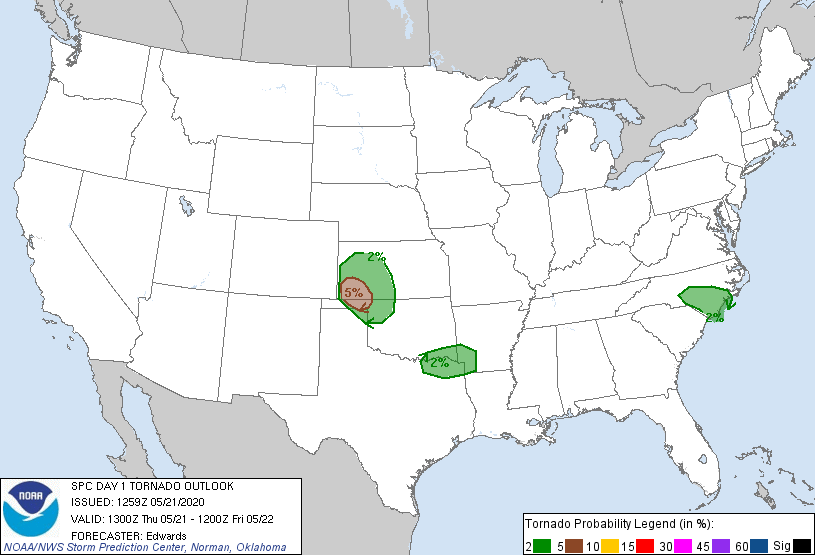 SPC had outlined a small 5% tornado risk areas immediately east of the surface low present in southeast Colorado and this looked like a decent setup with southeasterly upslope flow across southwestern Kansas, dewpoints were expected to climb to the low 60s. I had spent the night in Fort Morgan, Colorado so I had a short three or four hour drive to get to my target near Tribune.
Shortly after I arrived in Tribune at 19z the SPC issued a mesoscale discussion for my area with an expected severe thunderstorm watch to be issued soon. A decent cumulus field was present across southwestern Kansas into Colorado with a clear convergence area stretching from Oakley to Lamar. I decided to drive a bit further south from Tribune and drifted to Syracuse to wait for initiation which appeared to be imminent just over the border in Colorado.
Initiation finally took place a little after 20z along the aforementioned convergence zone so I sauntered west to take a look.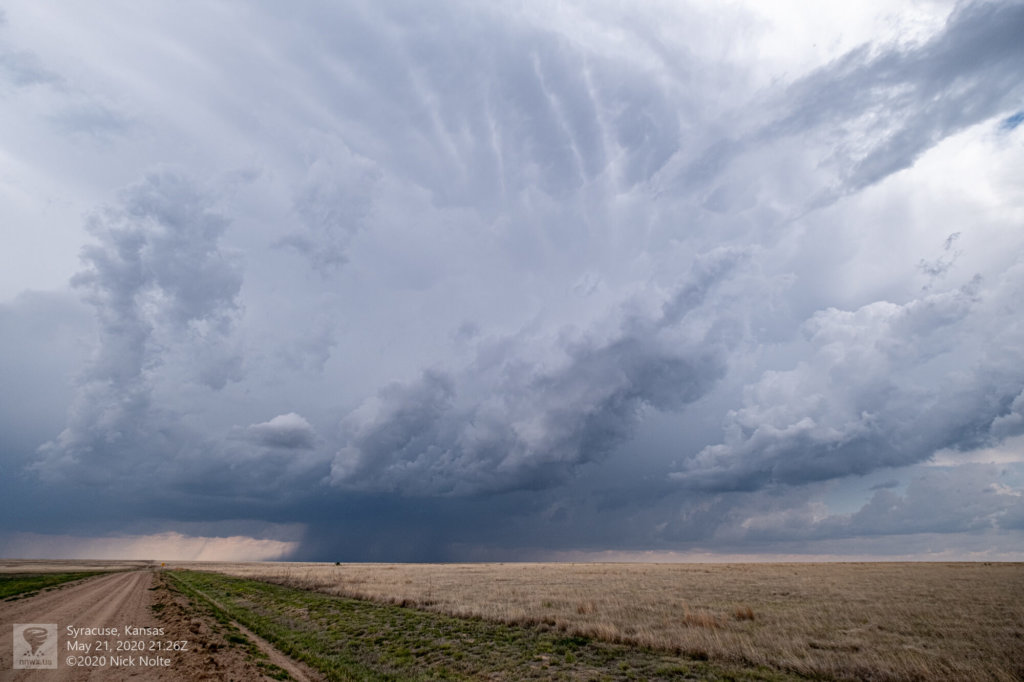 Around 2150z a tornado warning was issued for the cell over Prowers County in Colorado. I took a zoomed in photo of the storm at this time and may have a shot of a small spin-up, but I've been unable to verify this was an actual tornado due to the distance the shot was from.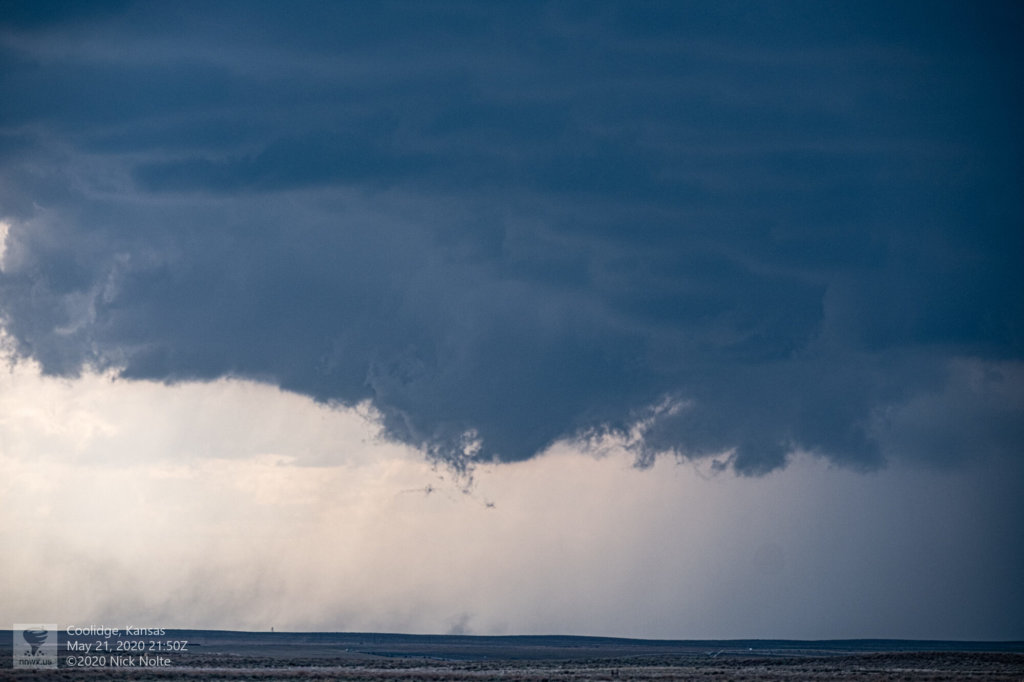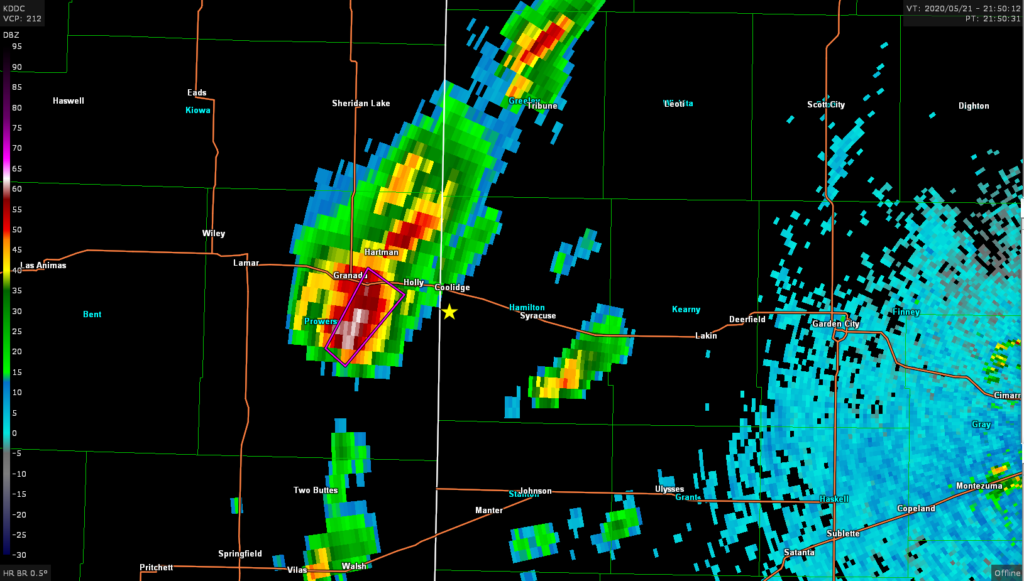 The storm then formed a really nice looking lowering and appeared like it might organize and possibly strengthen, but it started to turn right and back build, and shortly after became rather high precip.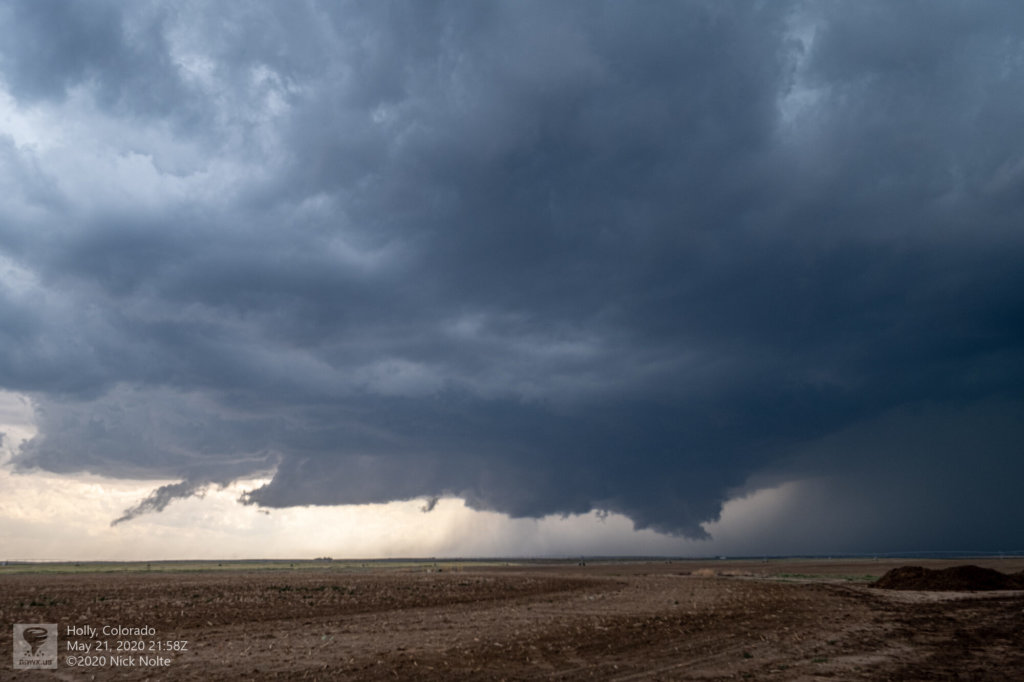 The wall cloud tail even reached down reaaaaaallllllllll low to the ground at one point: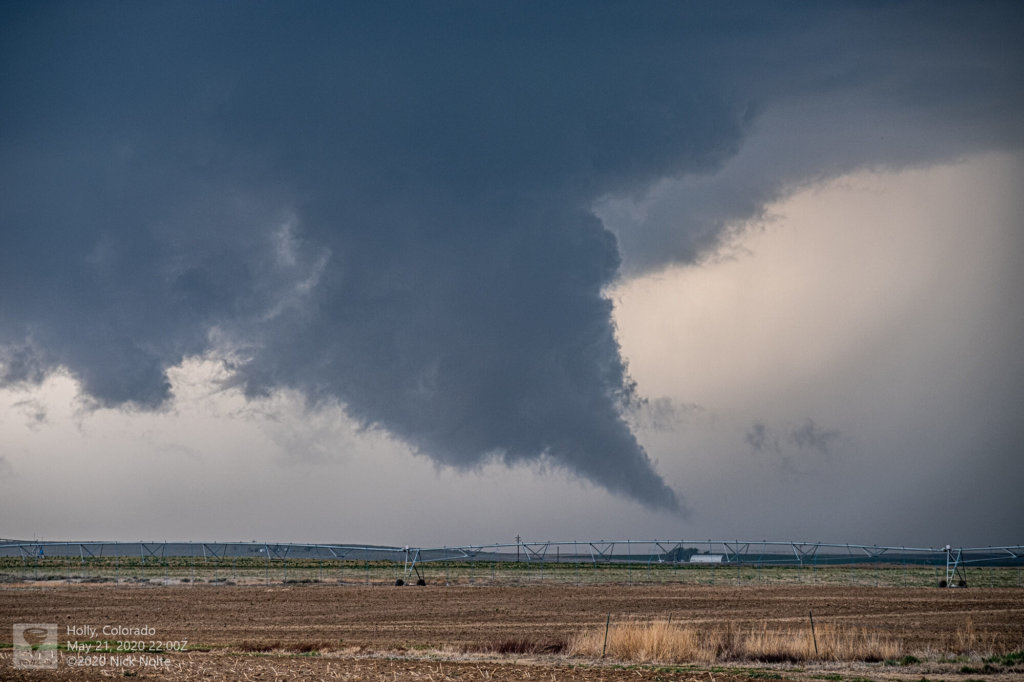 Eventually this lowering detached from the primary storm as there appeared to be an eastward surge of cooler air. Later in the evening around 23z, the storm congealed with some additional cells that came up from the south and as the whole complex sort of drifted east-southeast it started to put on quite a visual show near Ulysses.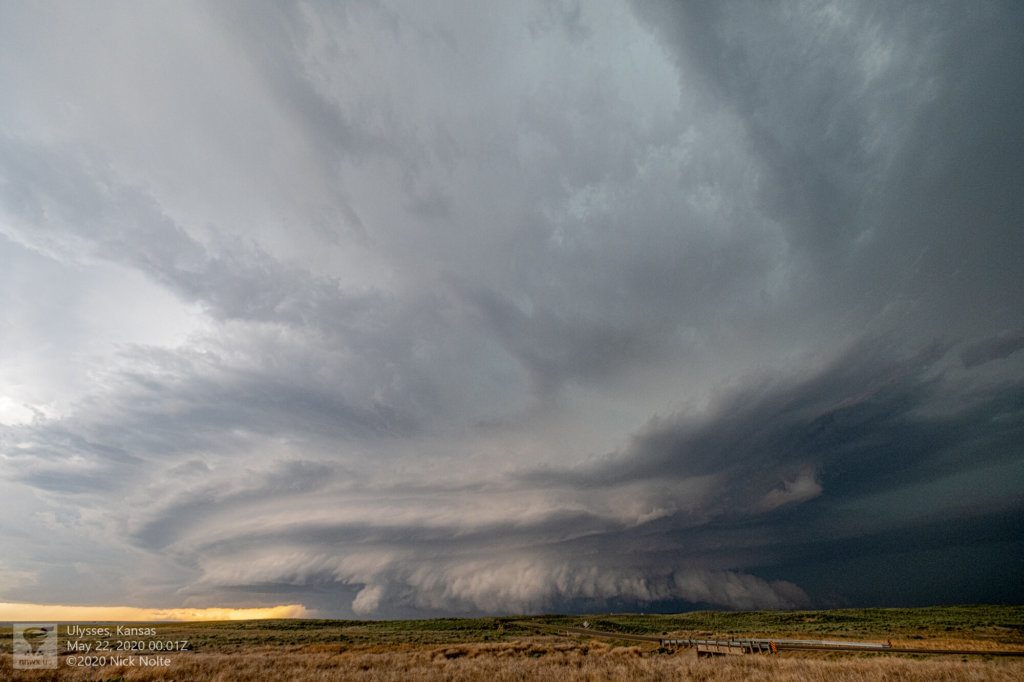 The storm more or less became stationary, moving very slowly as sunset approached so I repositioned near Satanta where the real show was about to begin.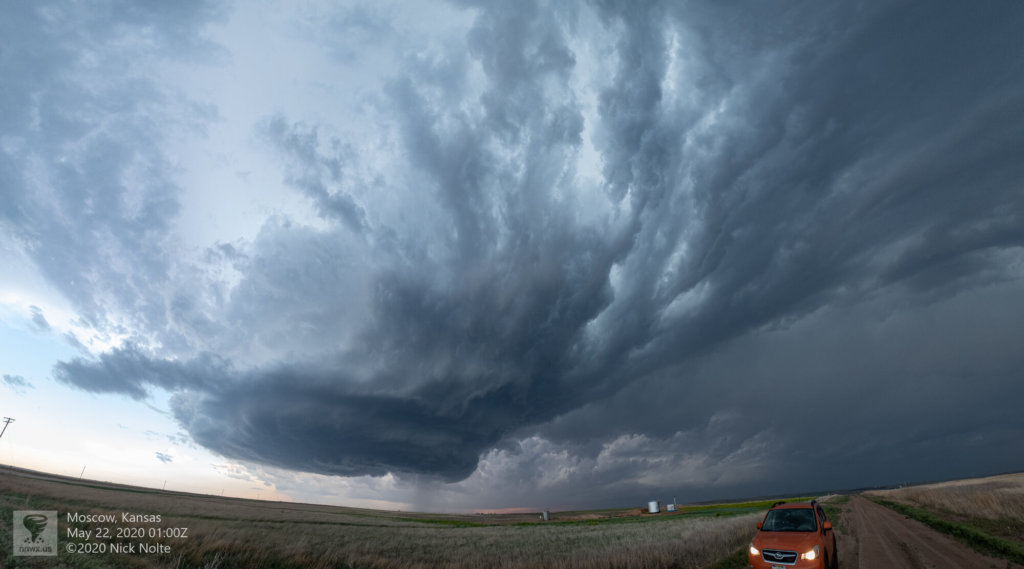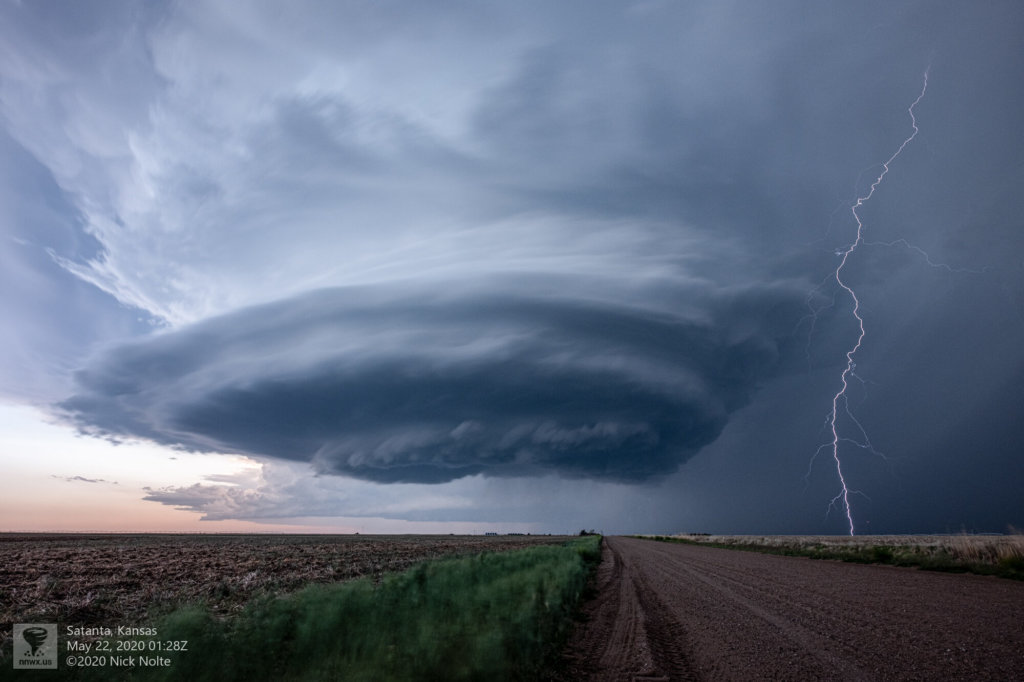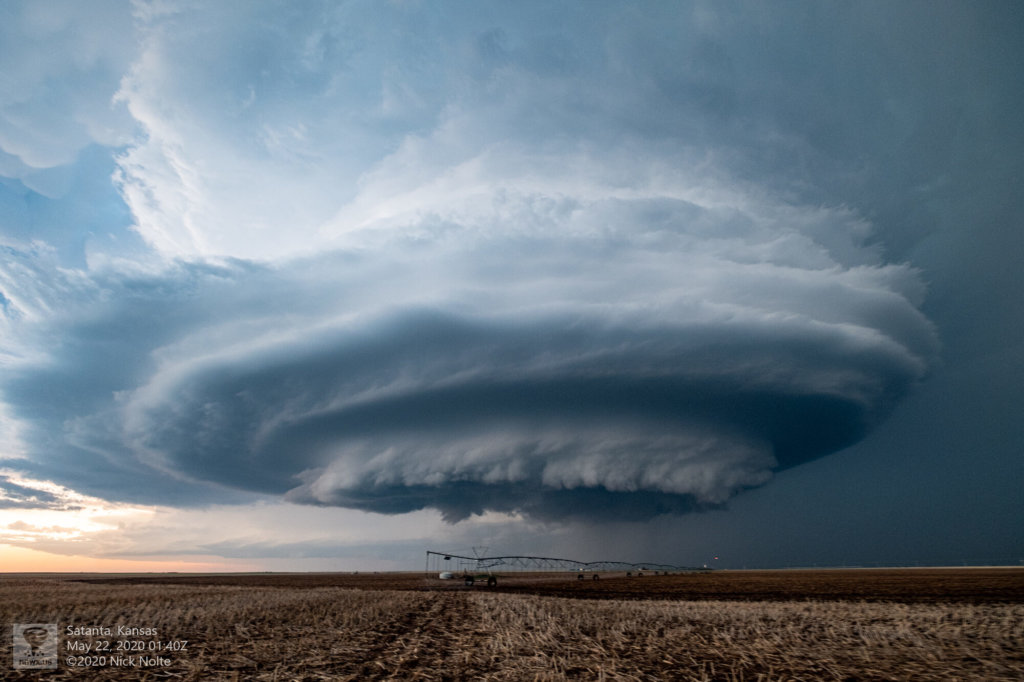 While I was fortunate enough to sit here for several minutes watching this slowly come towards me I shot some video for a timelapse.
An absolutely gorgeous end to a wonderful chase and while there were plenty of tornado reports, I was never confident of anything I saw to count it.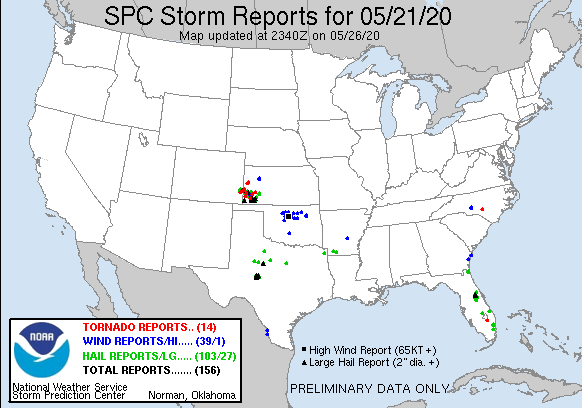 Chase Recap
| START | END | DURATION |
| --- | --- | --- |
| Fort Morgan, CO @ 21/1436Z | Dodge City, KS @ 22/0322Z | 12 hours, 46 minutes |
Chase Map