| 0 | 0.00" | 40 | 244 |
| --- | --- | --- | --- |
| TORNADOES | HAIL | WIND | MILES |
May 21st featured two primary target areas, one in Southern Missouri/Northern Arkansas where SPC had outlined a 10% tornado risk, and Central Kansas where a 5% risk was delineated. The 10% threat was from redevelopment or strengthening of an existing QLCS migrating east across Eastern Oklahoma while the 5% in Central Kansas was for new development in a regime that may destabilize during the day.
Given my preference to not chase squall lines as well as avoiding the hills and forests of the Ozarks, that made the obvious chase area somewhere in Kansas. A surface analysis at 17z noted a surface low in south central Kansas with a warm front draped across eastern Kansas along with a dryline extending south into Western Oklahoma.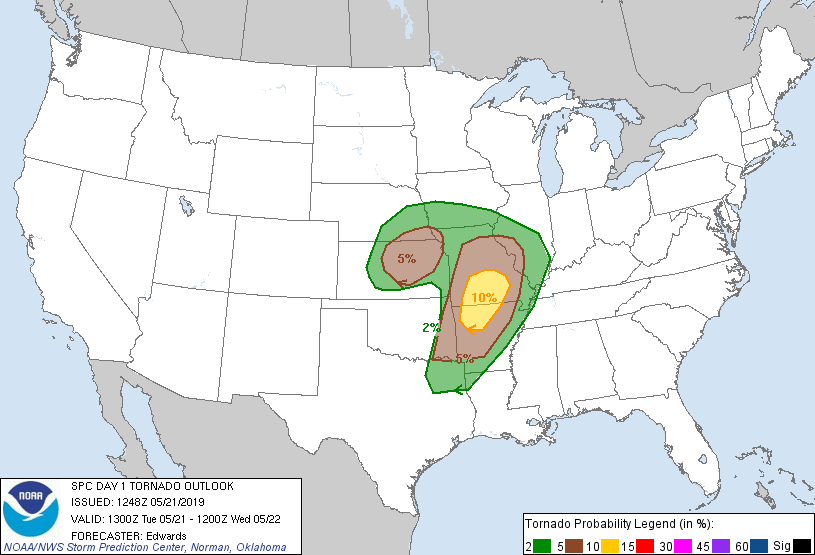 We had spent the night in Wichita after a somewhat successful day in Oklahoma so we didn't have too far to go. The main concern for the day was a lack of moisture as the outflow of the complex to the east was preventing a deep return flow into Kansas as well as a large shield of cloud debris covering the state. Early morning dewpoints in Kansas struggled to reach the mid 50s and that would be the story of the day.
Nevertheless, I didn't think we'd have to travel very far, but I prefer to be on the western edges of the target area so we made our way west out of Wichita at 17z. We stopped in Kingman an hour later to take a look at data.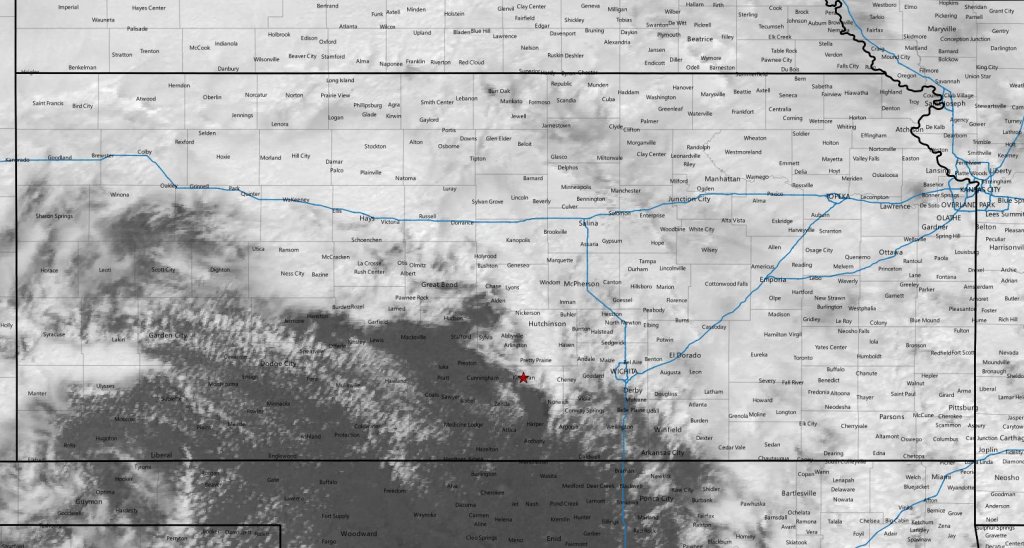 We had just entered the fringes of clearing and a streak of cumulus was apparent to our west. After waiting around for a bit a couple of storms started to go up nearby.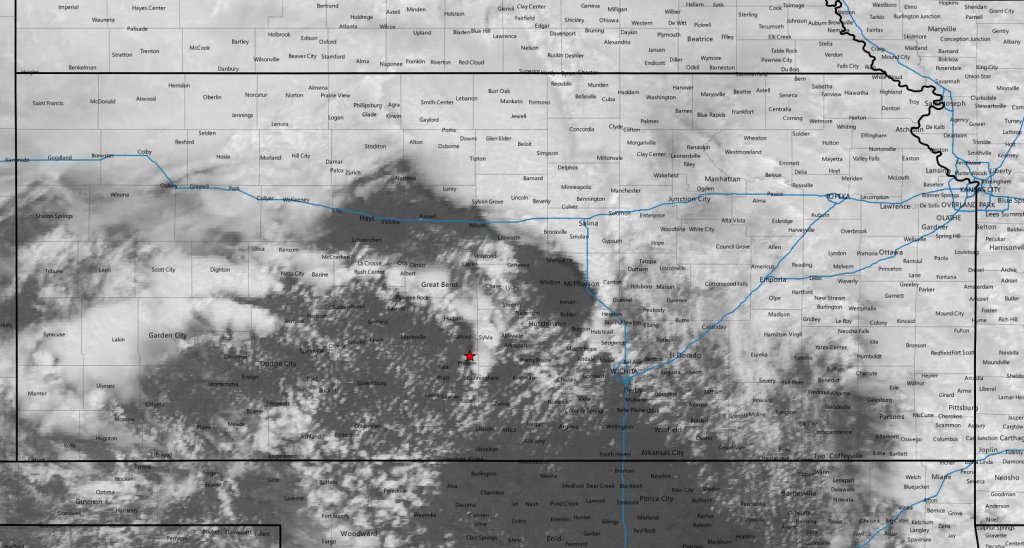 Low topped supercells started developing around us so we moved north a bit to keep tabs on one of them.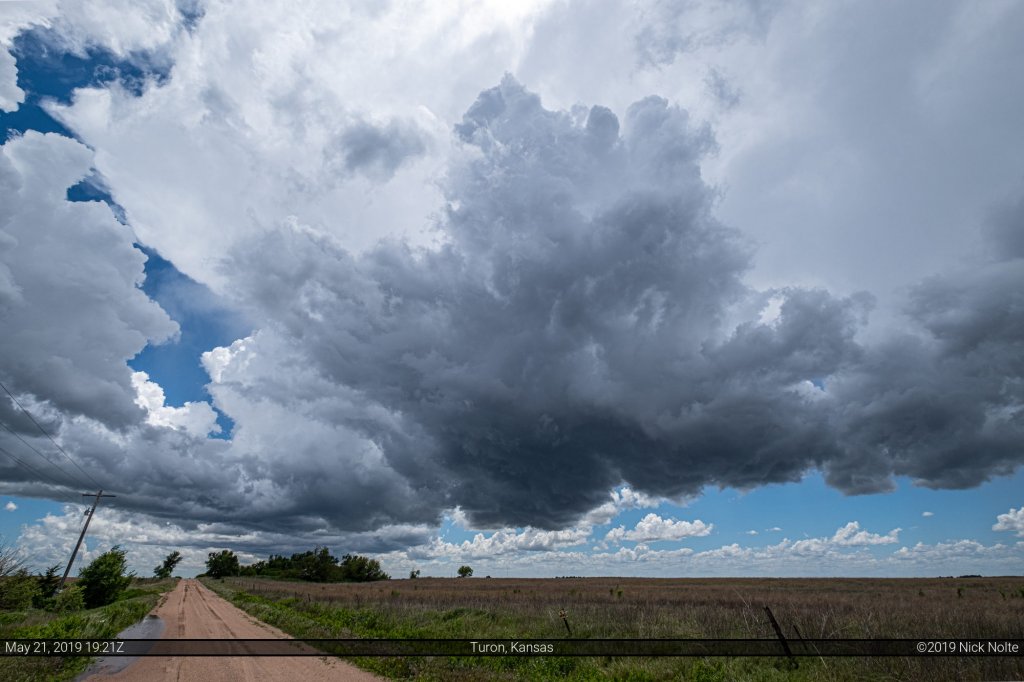 So far, nothing had been showing any signs of low level rotation or organization but they did provide nice scenery against the bright blue skies.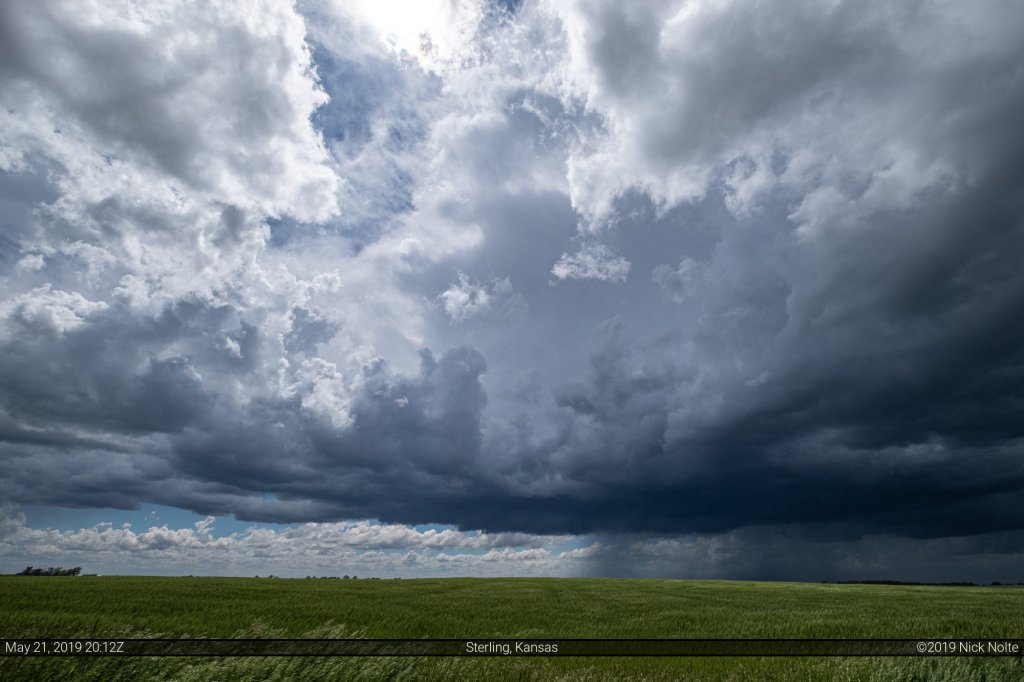 This storm looked like the best one of the day, but as we attempted to track it north of Sterling we came to a rural intersection where the roads to the north and east were closed due to flooding. The storm became severe warned at this time.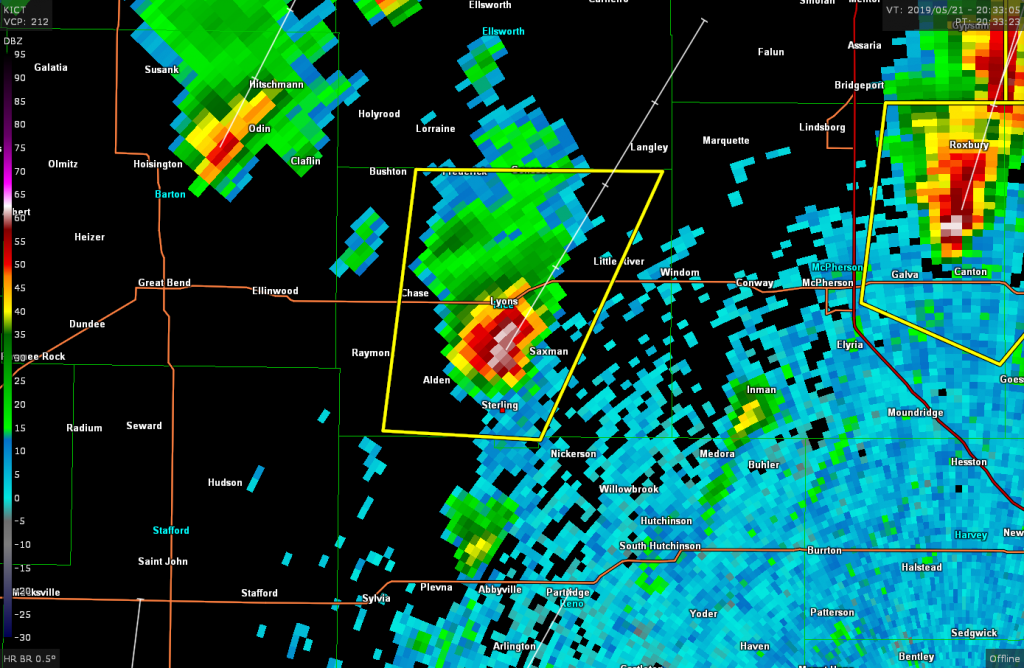 This pretty much ended the chase for the day as the storm raced off to the northeast while we were unable to find roads to keep up with it. So, we decided to head back to Wichita for the night.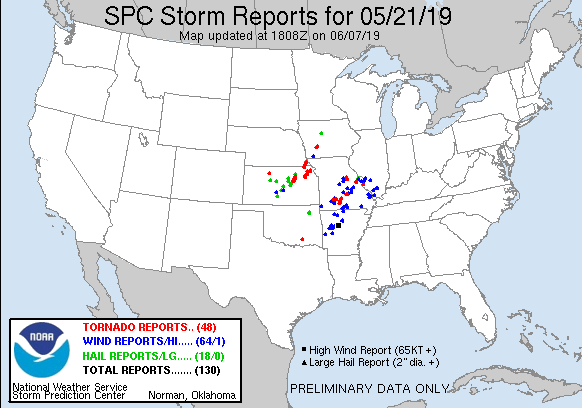 Chase Recap
| START | END | DURATION |
| --- | --- | --- |
| Wichita, KS @ 21/1705Z | Wichita, KS @ 21/2257Z | 05 hours, 52 minutes |
Chase Map