| 1 | 0.00" | 40 | 473 |
| --- | --- | --- | --- |
| TORNADOES | HAIL | WIND | MILES |
May 17th was the first day of a 10-day long chase marathon. My "chasecation" was originally scheduled to start the following week but models were showing an active period beginning with May 17th so I moved it up.
For the first time since I began chasing in 2010, my mother decided to drive out and come along for my chasecation. I'd taken her chasing before back in 2011 where we drove to Iowa and didn't see anything. That might be why she's never gone again since until this year.
For this day we were looking at an enhanced risk of tornadoes across central Nebraska. A surface low was forecast to deepen over northeast Colorado and into the Nebraska panhandle while a stationary front was draped across Nebraska eastwards into Iowa. South of this front dewpoints were expected to climb into the 60s across southern Nebraska as a mid-level trough made its way towards the area.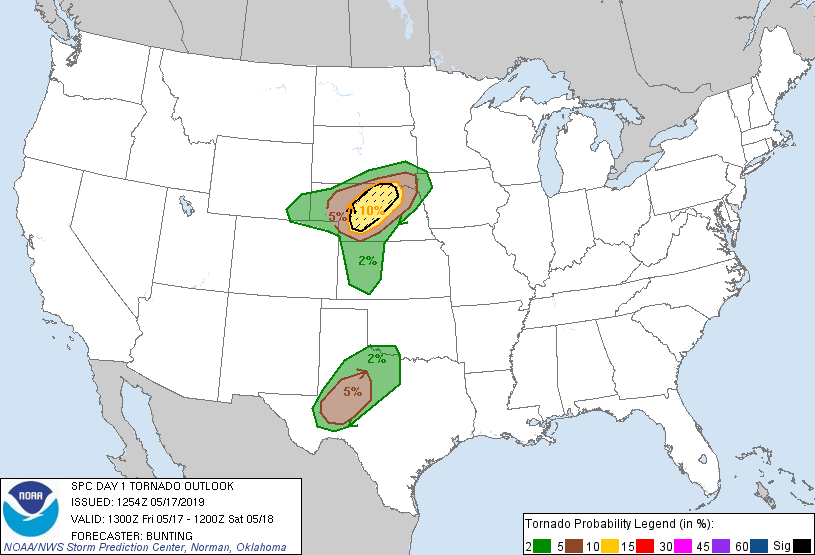 The SPC had outlined the area with a 10% hatched risk for tornadoes. The original plan was to head to Holdrege and wait but upon arrival there shortly after 16z I decided to continue further west towards McCook where I thought surface flow would be more backed as well as good road options in every direction should we need to move.
We arrived in McCook at 18z and had lunch while we sat studying the surface data and satellite looking for signs of initiation. At 19z the SPC issued a mesoscale discussion for the area mentioning a couple tornadoes in our area. Meanwhile the cumulus field to our southwest began to percolate.
At around 20z we drifted north of town to get a view of the sky to the west. At this time a line of storms began to develop well to our east along US 283 corridor along some kind of pre-frontal trough. We hung tight near McCook expecting development closer to the surface cyclone to our west.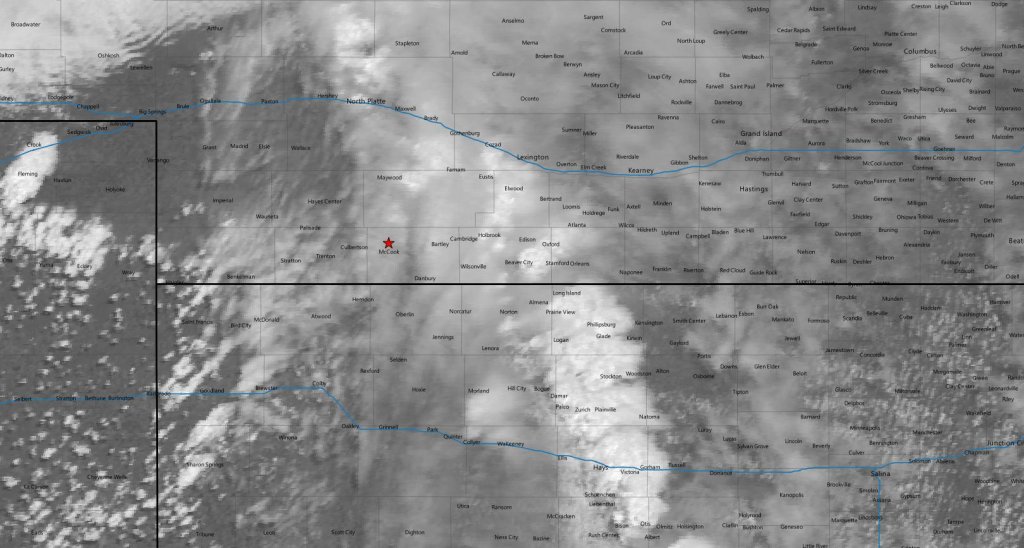 Cells began to develop down in Kansas near Goodland so we drifted south to perhaps intercept one of these as they moved to the northeast.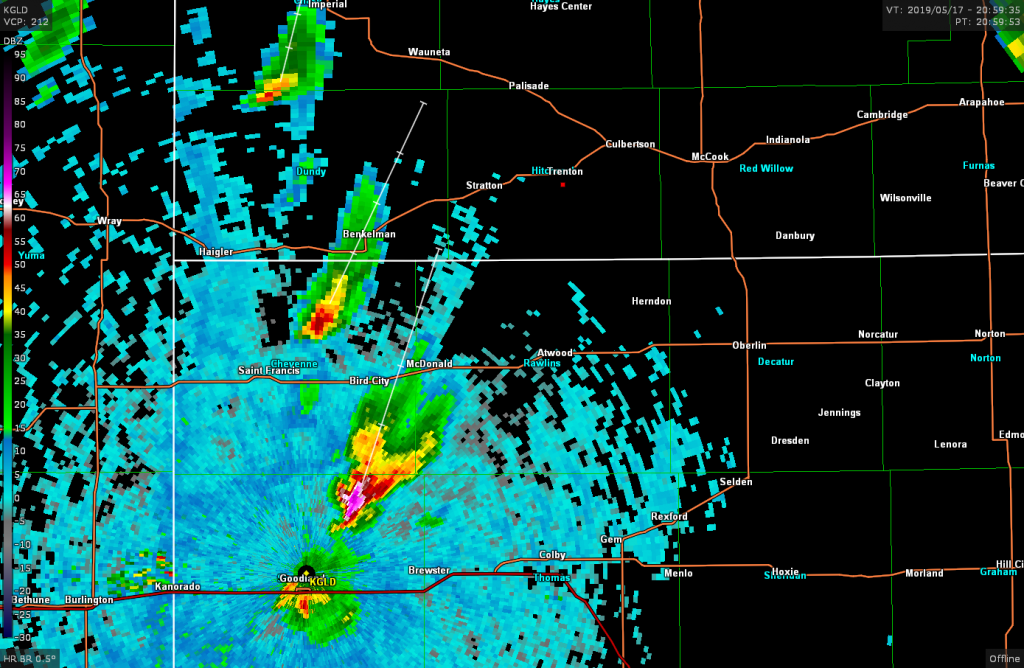 We crossed into Kansas and found a nice spot to watch the storms as they moved towards us north of Atwood.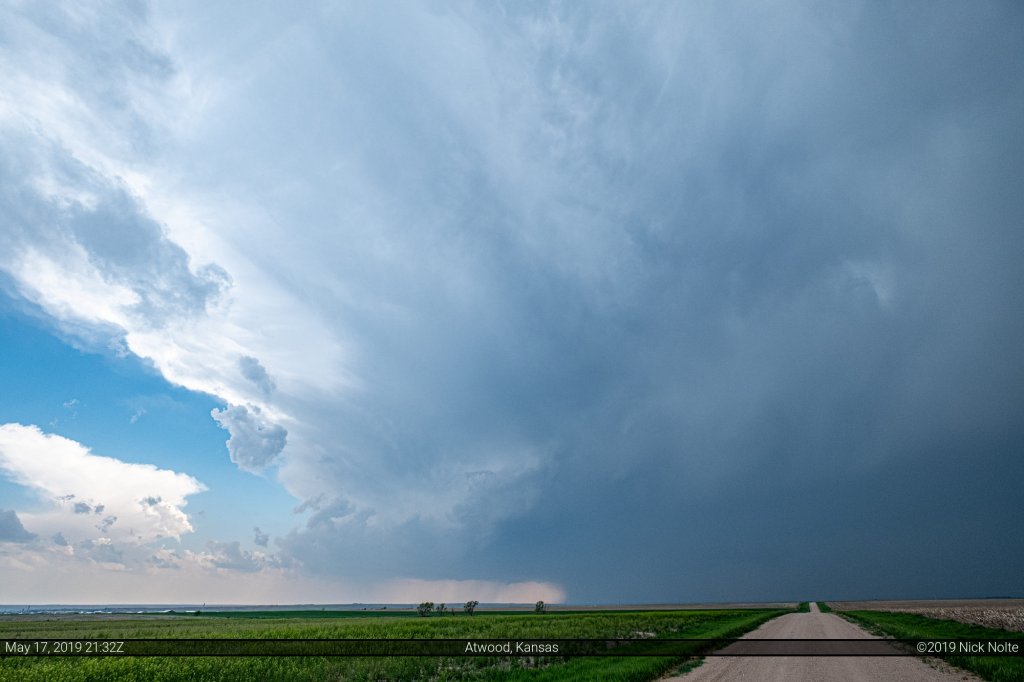 We tracked the storm as it moved northeast but got caught on some sketchy roads northwest of Herndon that caused us to double back a little bit and we lost some distance on the storm.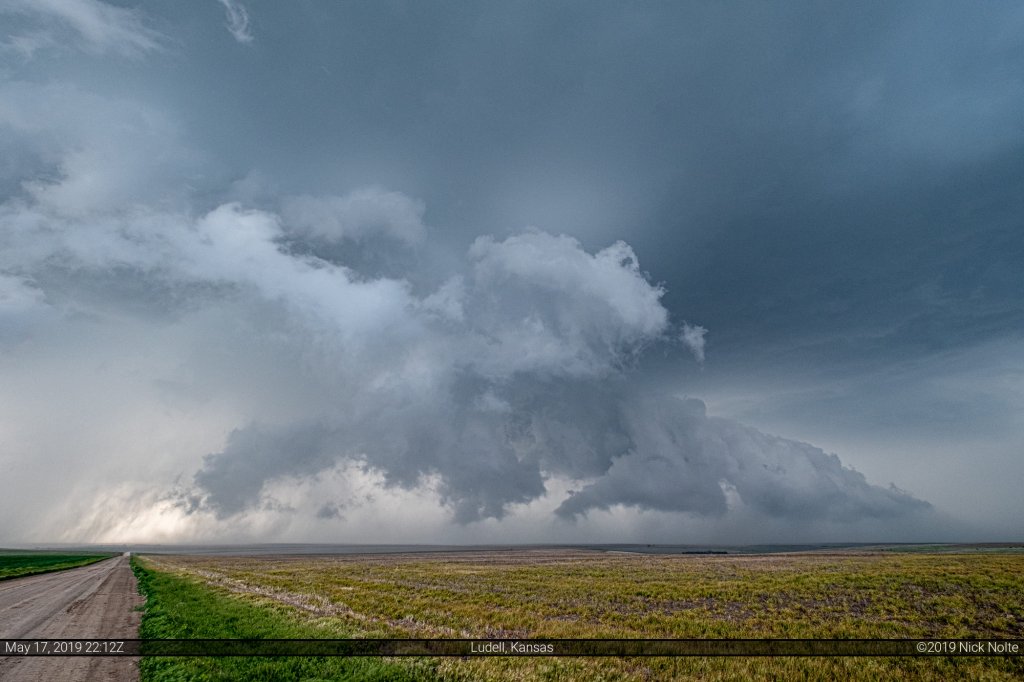 The storm was tornado warned at this time and we were hauling butt east to try and catch back up with it.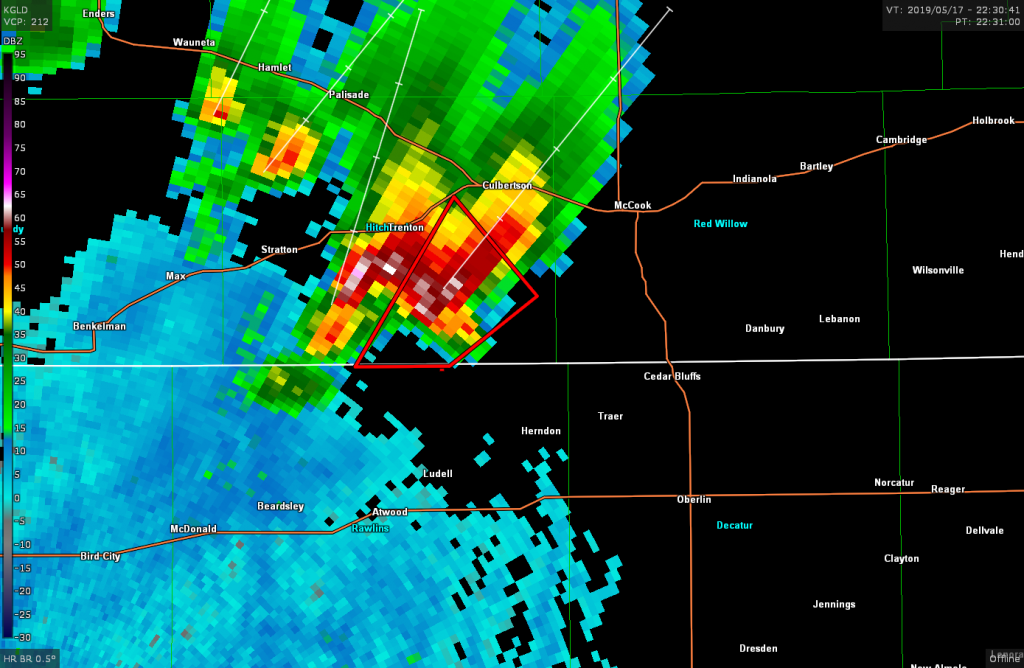 Unfortunately we got a bit behind, however we managed to catch up on highway 17 towards Culbertson just as the McCook tornado was getting underway.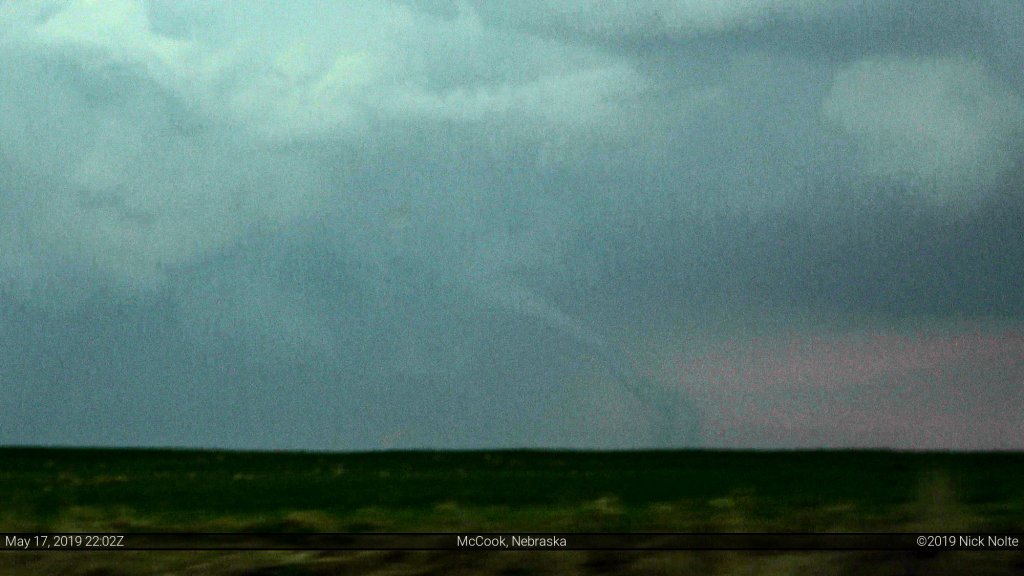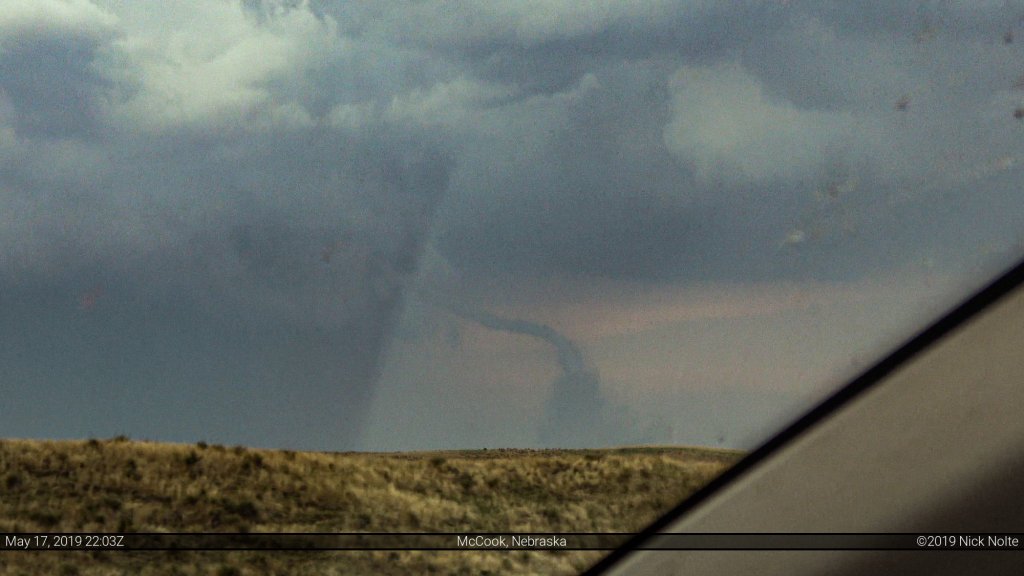 We were still quite a bit behind the storm as we made our way back to McCook when the storm appeared to pickup forward speed. We never did get caught back up to it as additional tornado reports came in all the way to Interstate 80 near Cozad. We did observe tornado damage near Farnam where police had highway 23 closed near the town
Once we arrived in Lexington we decided to head back to Grand Island for the night to spare a night of hotel expense as the plan was to chase northwest Oklahoma the next day and be in OKC by the end of the day.
A good chase day overall with some minor setbacks that prevented us from seeing most of the tornadoes, but at least we got Mom her first one near McCook. That takes the pressure off for the rest of the chasecation!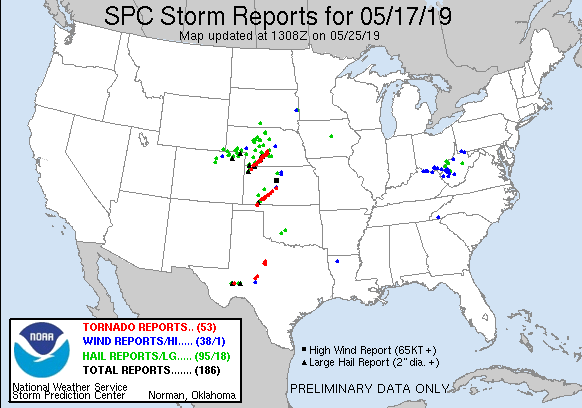 Chase Recap
| START | END | DURATION |
| --- | --- | --- |
| Grand Island, NE @ 17/1504Z | Grand Island, NE @ 18/0257Z | 11 hours, 53 minutes |
| INTERCEPTS | CHASER ENCOUNTERS |
| --- | --- |
| | None |
Chase Map