| 0 | 0.00" | 30 | 425 |
| --- | --- | --- | --- |
| TORNADOES | HAIL | WIND | MILES |
April 10th was the first real chase day of the 2019 season. I had been out a few days prior, but mostly they were just messing around with local stuff. However, this day the SPC had an enhanced risk of severe weather for the area along the Nebraska-Kansas border south of me, mostly for hail, but I decided to check it out anyway.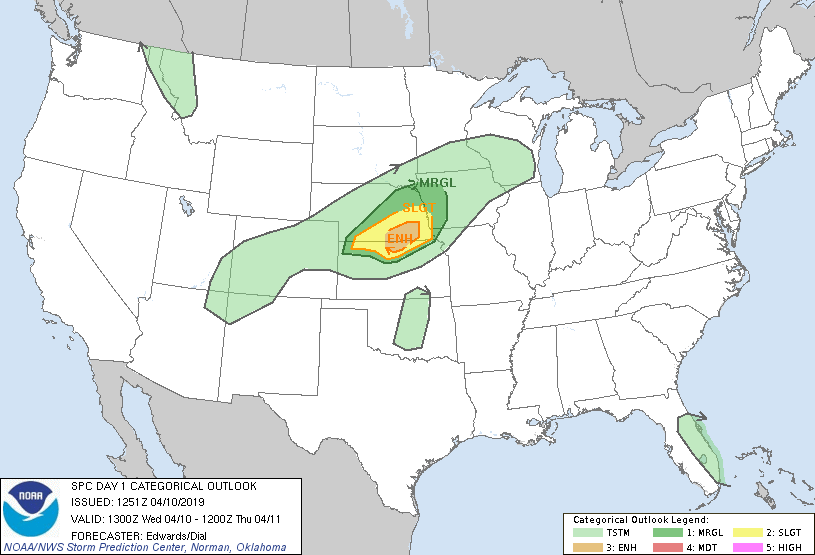 The marginal risk was mostly for significant hail, but there was a 2% tornado risk along the frontal boundary which was draped across the border area with a nebulous low pressure in the northwestern Kansas/Colorado region.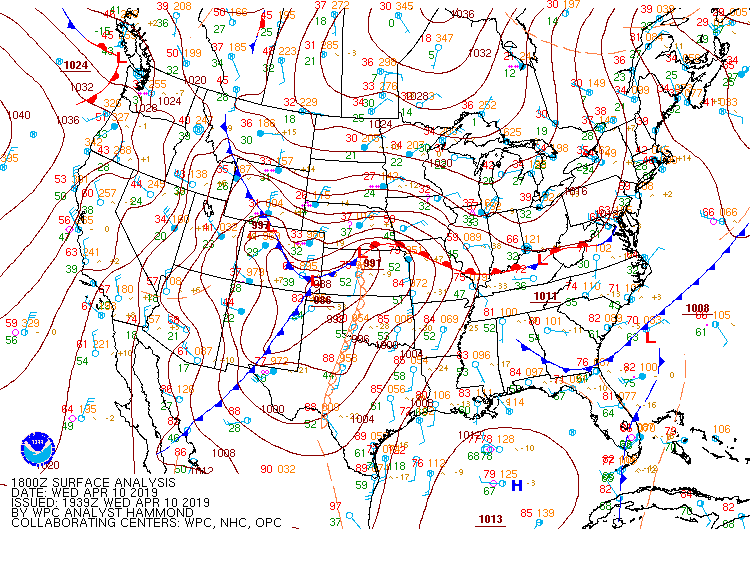 My original target for the day was to head south out of Grand Island towards Smith Center to position myself near the triple point with the option to head down the dryline towards Russell if necessary. I arrived in Lebanon around 1930z and decided to make a stop at the geographic center of the Lower 48 to satiate the geography nerd in me.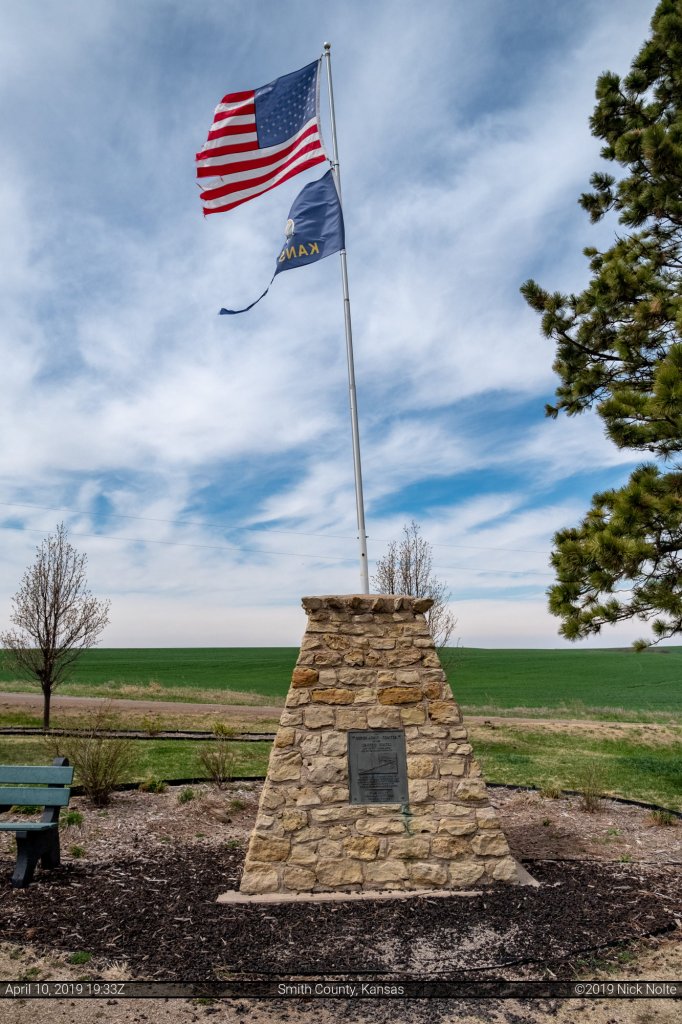 A couple hours later, the SPC finally issued a mesoscale discussion for the area indicating a conditional threat for supercells along the warm front where moisture was pooling and a slight risk of an isolated tornado, especially as hodographs enlarged as the low-level jet ramped up. The severe thunderstorm watch was issued about an hour later as storms began to fire along the triple point northeast of Russell.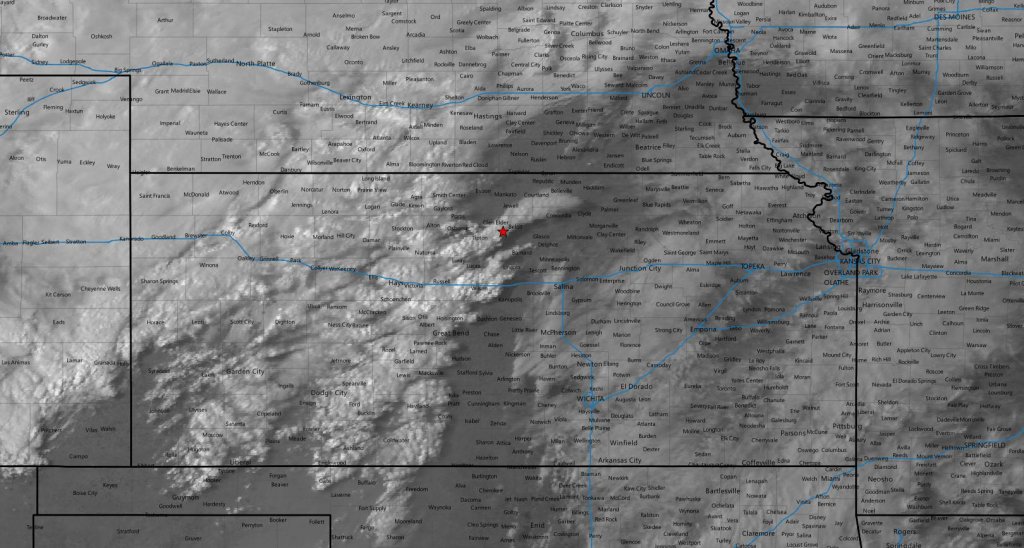 I began to make my way southwest from Beloit to intercept a storm that was developing, although none of them looked particularly robust on radar or satellite at the time.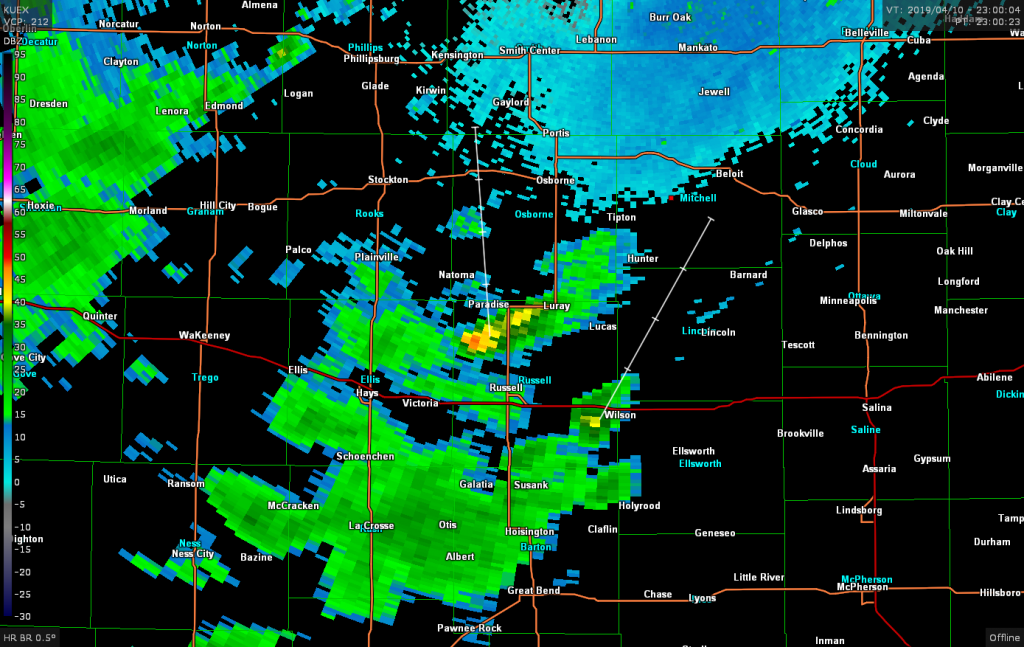 As I approached Hunter, a cell started to develop near Russell that looked like the best one of the day.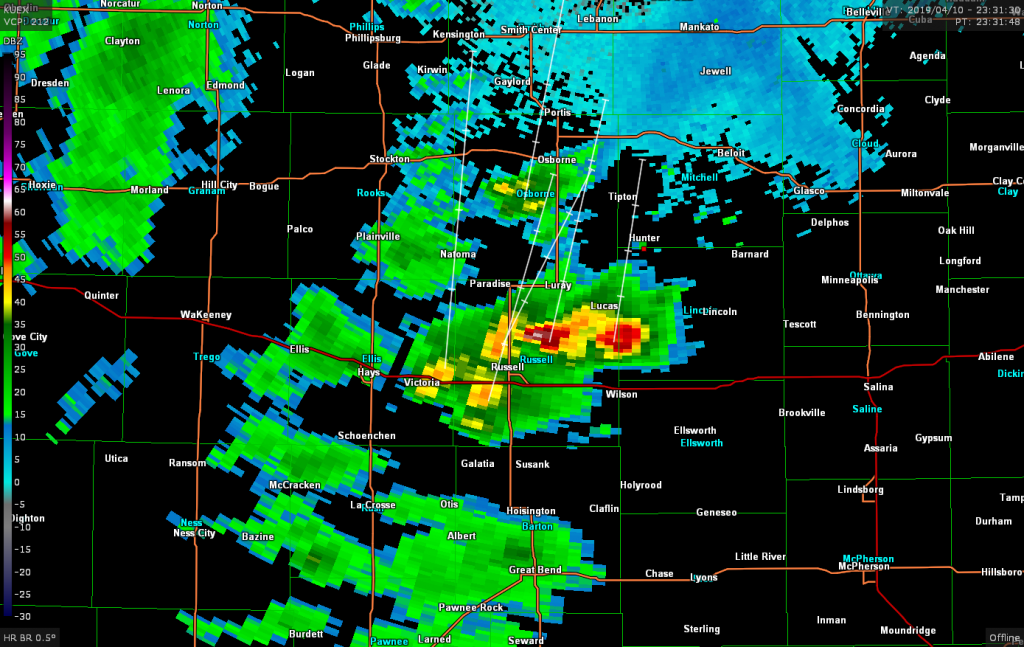 Being just north of it I was able to get a decent panoramic shot of the storm: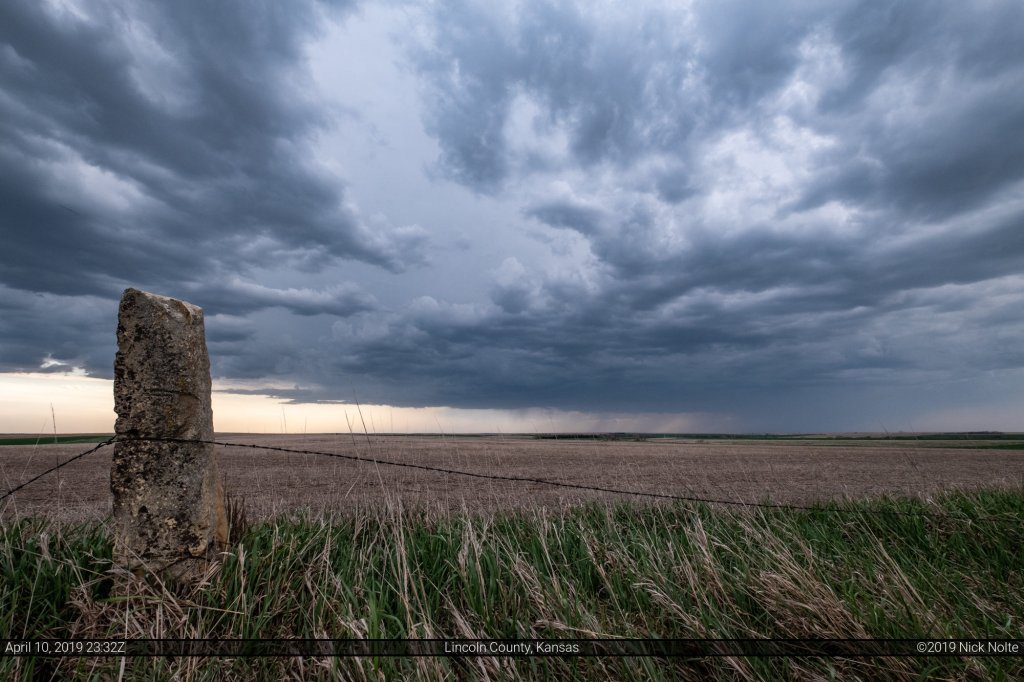 This would be about as good as I could get for the storm. It became dark just an hour or so after these shots as the storm continued to track into southeastern Nebraska.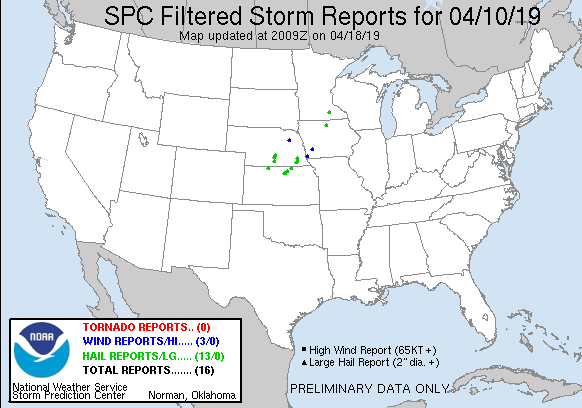 Chase Recap
| START | END | DURATION |
| --- | --- | --- |
| Grand Island, NE @ 10/1802Z | Grand Island, NE @ 11/0317Z | 09 hours, 15 minutes |
| INTERCEPTS | CHASER ENCOUNTERS |
| --- | --- |
| None | None |
Chase Map