| 0 | 1.50" | 40 | 791 |
| --- | --- | --- | --- |
| TORNADOES | HAIL | WIND | MILES |
April 15th featured mostly westerly flow at 500mb across the Central Plains while a cold front was expected to migrate southward through Kansas. The intersection of this and a dryline was the focal point for severe weather for this day. The initial 13z SPC outlook placed a 2% tornado risk along the dryline from Dodge City to Childress, but was later upgraded to an extremely small 5% area centered near Woodward at the triple point. This seemed to be the obvious play for the day, but capping was a concern throughout.
I waited most of the morning to make a decision to go. It seemed rather marginal to me and I wasn't sure if I wanted to waste a Saturday. Eventually I decided to make a run for it, so I took off from Grand Island shortly before 17z and began the southward drive. Halfway through Kansas, the SPC issued a mesoscale discussion focused around the Woodward area. A deepening patch of cumulus along the dryline from the TX Panhandle into Northwest Oklahoma and Kansas indicated that capping was still present but could initiate within the next couple of hours.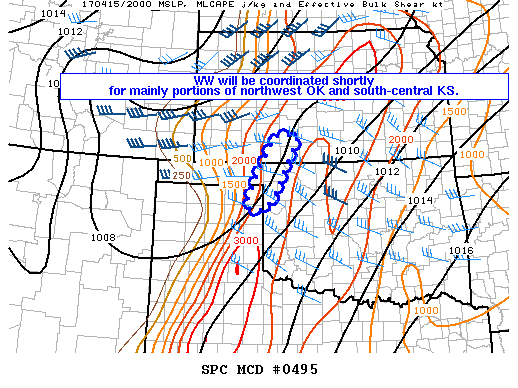 A severe thunderstorm watch was issued about thirty minutes later. I continued on my travel with my intended target of Buffalo. As I approached my destination, visible satellite was showing additional development in the cumulus field as a cell had initiated in the extreme northeastern Texas Panhandle.
That storm would eventually fizzle out, but three new cells spawned in the line of robust cumulus just to my southwest. I sat and watched them from a hilltop on a dirt road I had visited with some friends the previous year before the Dodge City outbreak.
I sat atop the hill for a while watching both all three storms from my vantage point as they struggled to fully explode.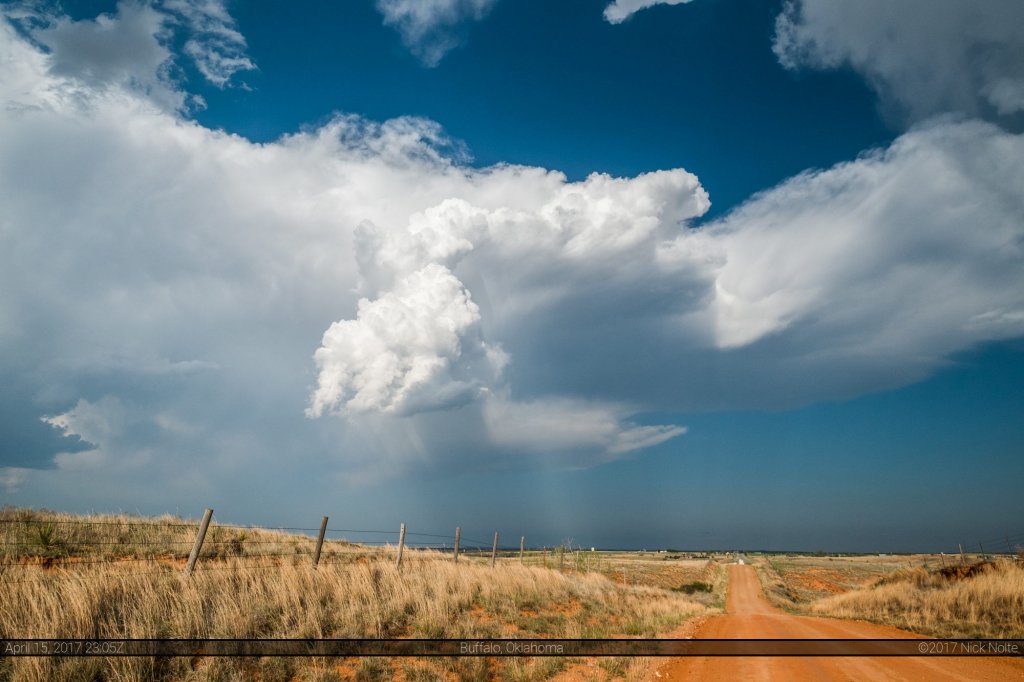 I eventually bailed back north to re-intercept as the storms gathered strength and became more organized shortly after 0z.
My storms were still struggling while a storm in the distance to the north near Rozel looked far more substantial.
Eventually, the Coldwater storm became mostly stationary, and from now until dark it put on a pretty nice display of structure which I was able to observe from one spot for a little less than an hour.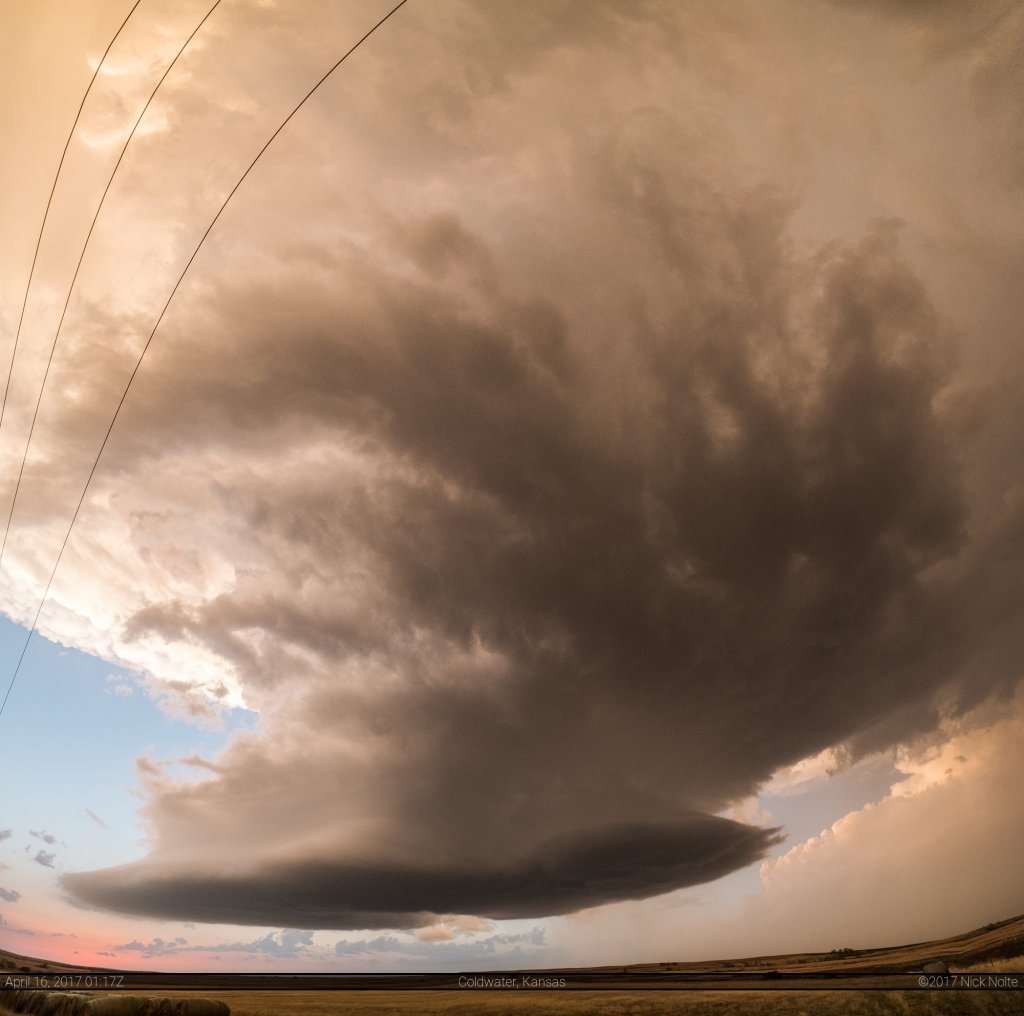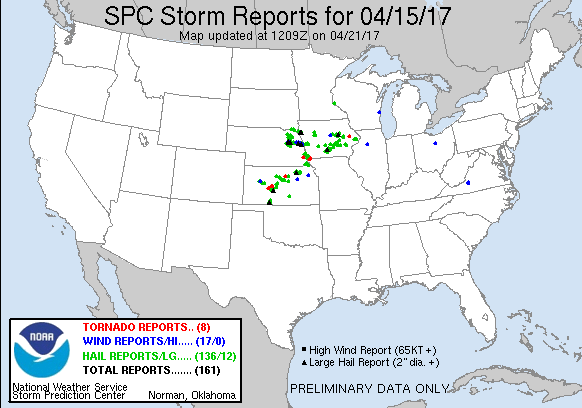 Chase Recap
| START | END | DURATION |
| --- | --- | --- |
| Grand Island, NE @ 15/1648Z | Grand Island, NE @ 16/0742Z | 14 hours, 53 minutes |
| INTERCEPTS | CHASER ENCOUNTERS |
| --- | --- |
| None | None |
Chase Map