| 0 | 0.50" | 60 | 76 |
| --- | --- | --- | --- |
| TORNADOES | HAIL | WIND | MILES |
October 3rd was a day I wasn't planning to chase. A low in North Dakota with a trailing trough stretching into the Central Plains along with cyclogenesis near the Colorado/Kansas border would provide an opportunity for storms in a narrow corridor of mid-60°F's dewpoints. The event looked like it would go linear quick in my vicinity with scattered chances further south along the dryline into Oklahoma and Texas.
SPC had an enhanced risk starting in my neck of the woods near Grand Island stretching down to Dodge City. I figured if I was going to play today I would just see what happens close to home. A rather robust cell started to take shape near Lexington at 21z so I took off from work and headed northwest along highway 2 for an intercept. Things got more interesting than I expected when a tornado warning was issued for the cell as it approached Pleasanton.
I eventually got on the storm northwest of Dannebrog and it had a nice wall cloud on it.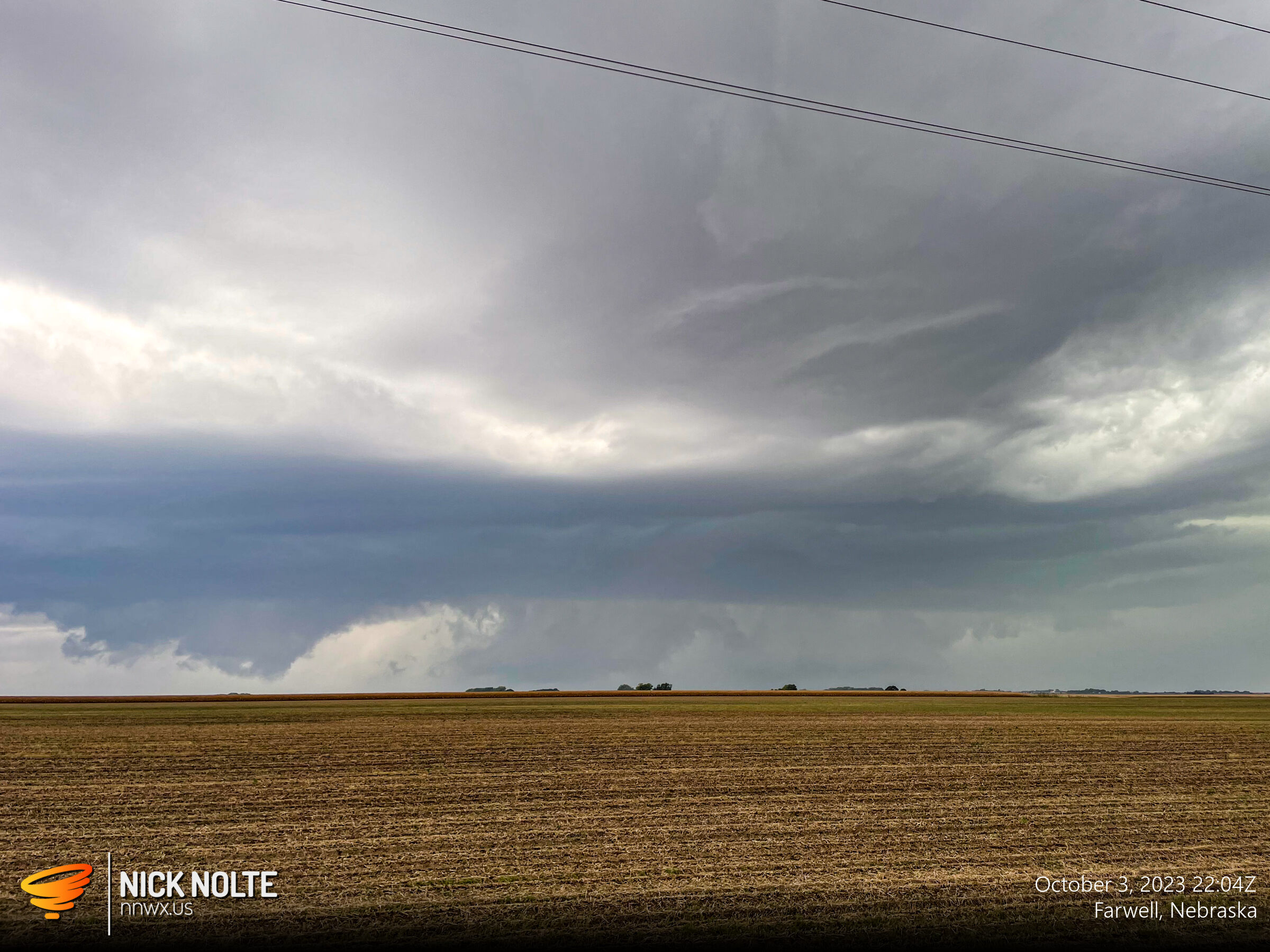 I tracked the storm as it progressed from Farwell to Saint Paul and while I didn't see any tornadoes it did have a couple good tries at it as wall clouds would have pretty decent rotation in them.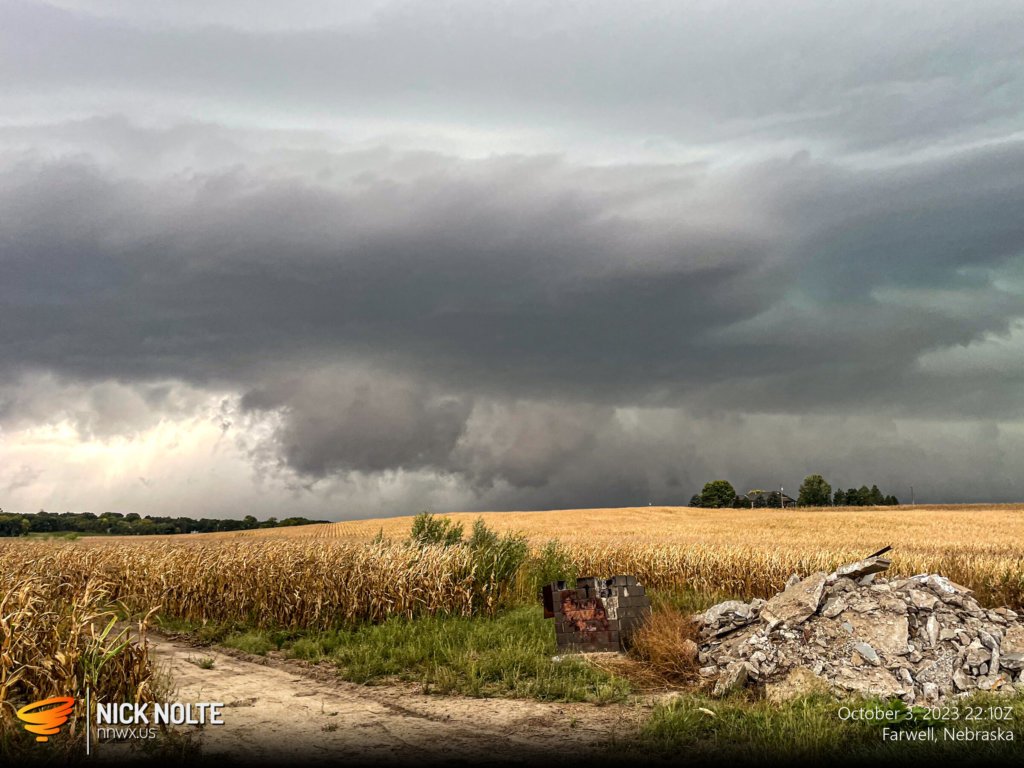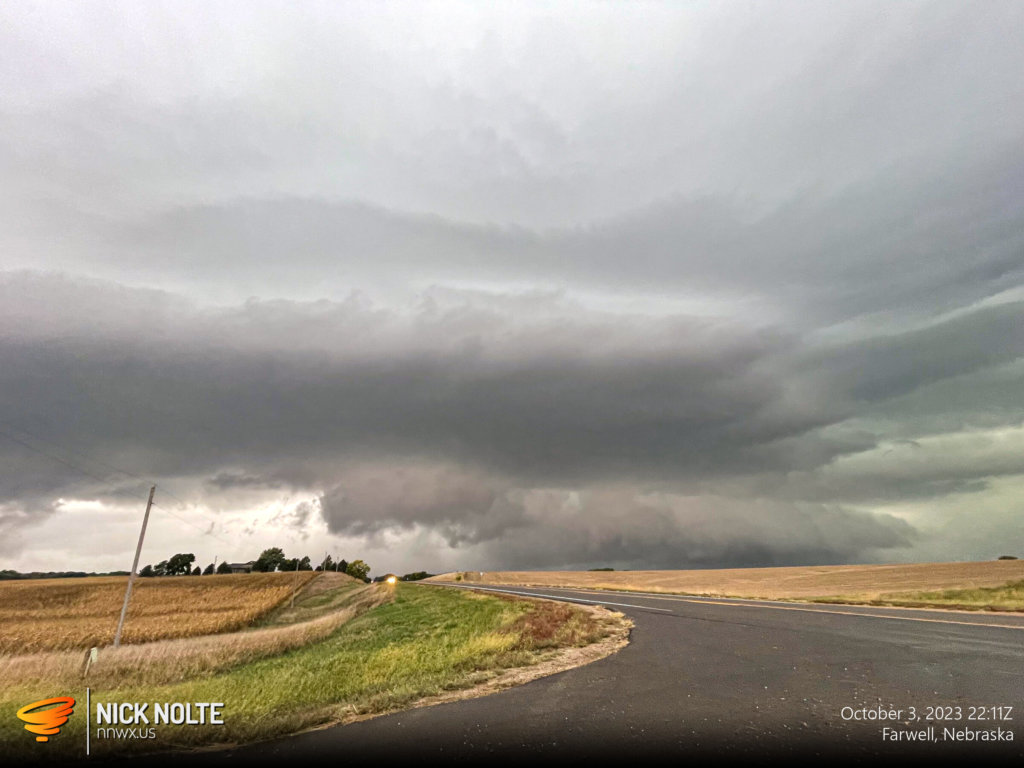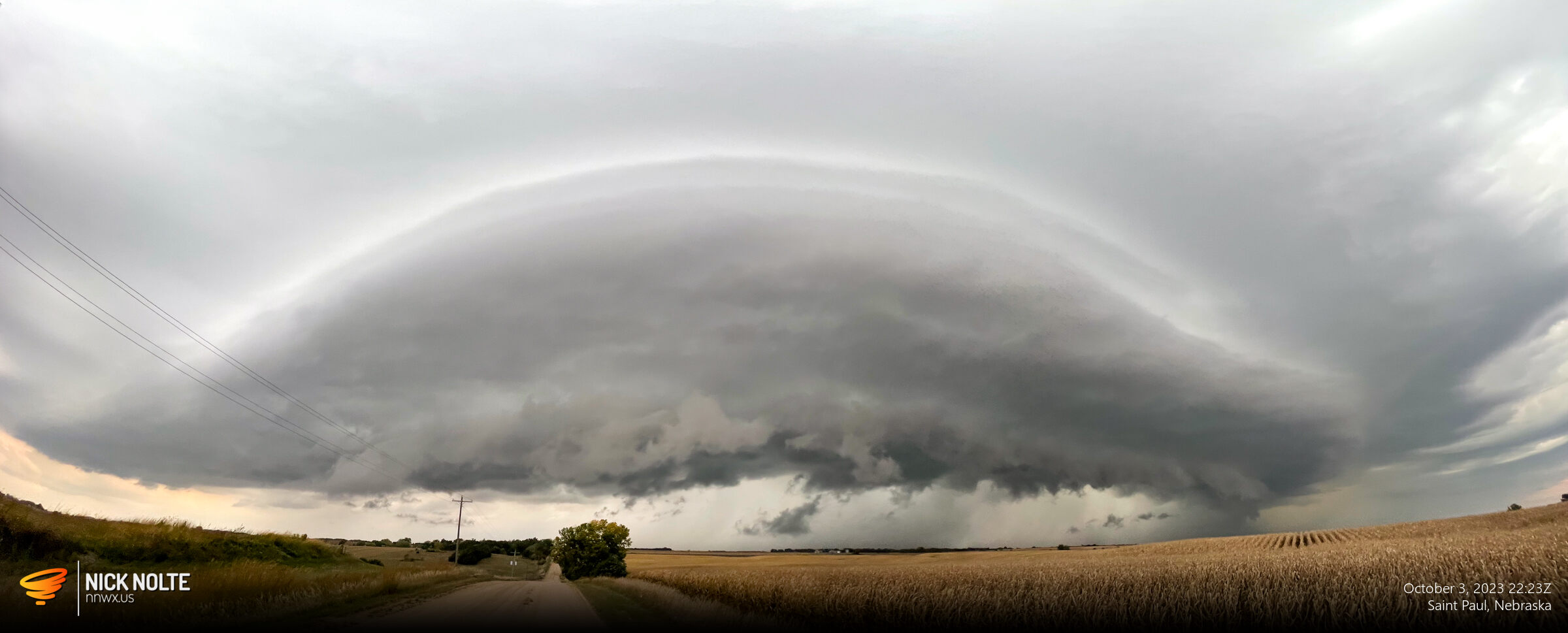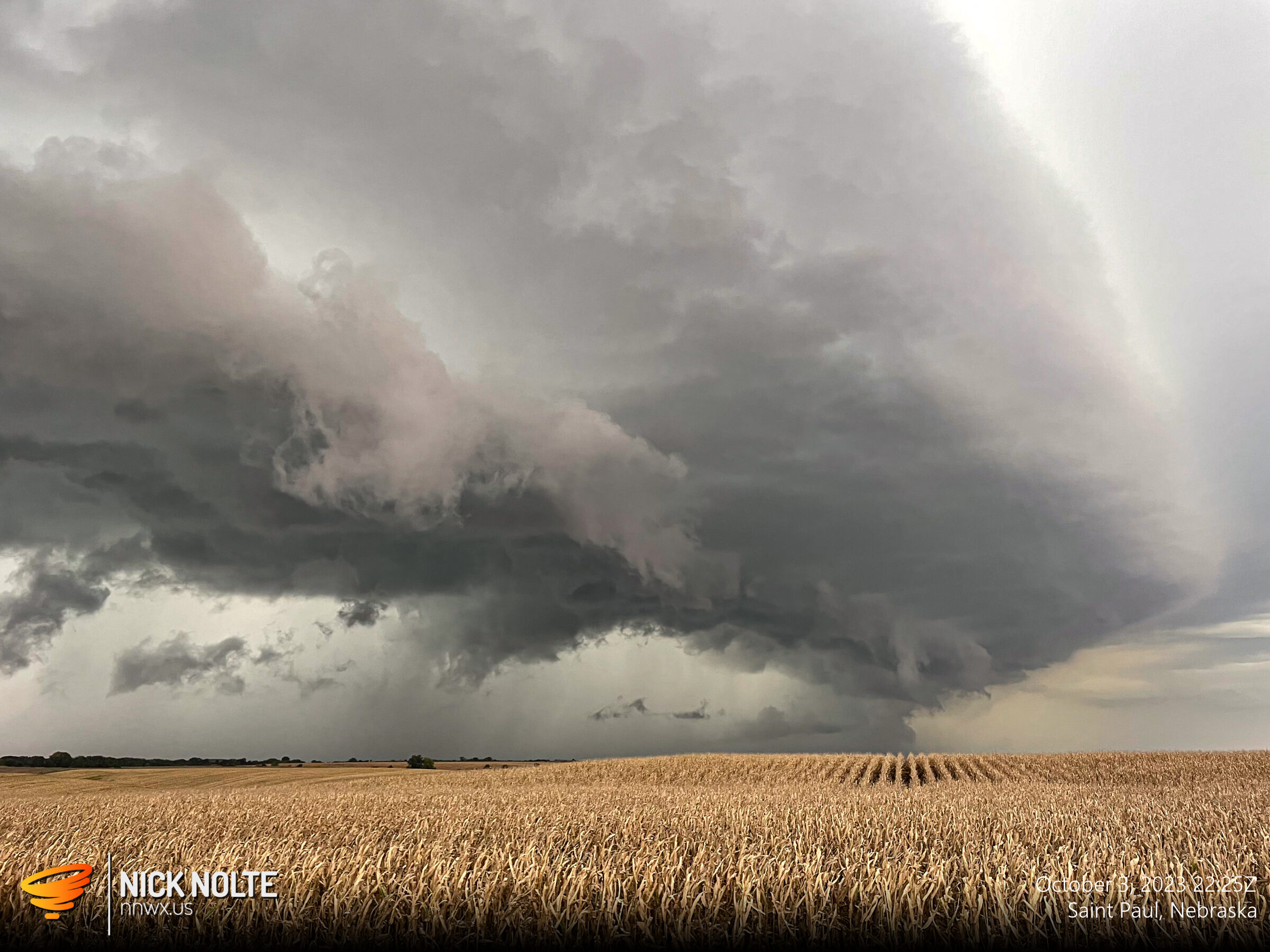 While no tornadoes, it ended up being a nice chase after work without venturing too far from home. Can't beat that.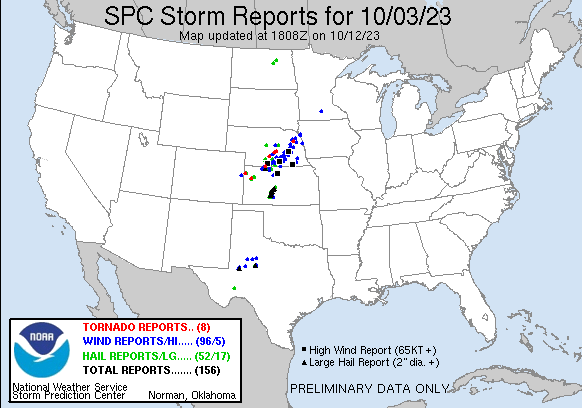 Chase Recap
| START | END | DURATION |
| --- | --- | --- |
| Grand Island, NE @ 03/2136Z | Grand Island, NE @ 04/0011Z | 02 hours, 35 minutes |
| INTERCEPTS | CHASER ENCOUNTERS |
| --- | --- |
| None | None |
Chase Map