| 0 | 0.00" | 60 | 561 |
| --- | --- | --- | --- |
| TORNADOES | HAIL | WIND | MILES |
I hadn't planned to chase this day but I knew SPC had put out a 2% tor on the day 2 so I figured I'd at least check data in the morning to see if it'd be worth a look. The morning of, SPC had upgraded to 5% on the tornado risk and it looked like a surface low that was sliding across South Dakota might be enough to back the winds along an area of confluence that was stretching from Sioux Falls towards Omaha.
Looking at the visual satellite before I decided to take off it was pretty clear that storms were going to pop from Yankton southeastward along the convergence zone. Models were showing that as well as an additional line of storms further west later.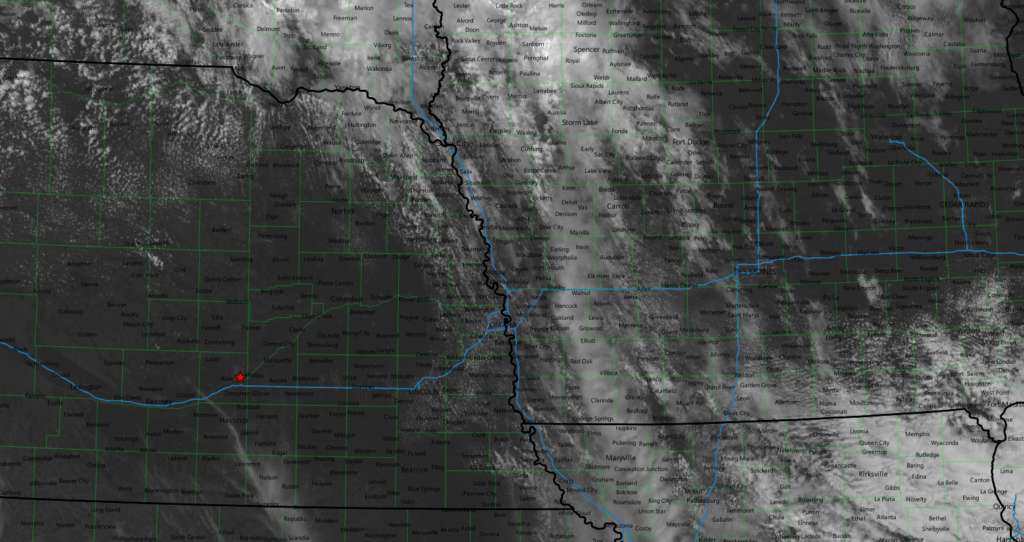 I took off from home with the plan to head to Norfolk and reassess there. I was expecting that to be too far west for the early stuff and figured I'd end up in Iowa at some point. I rolled into Norfolk at 19z just as SPC issued a mesoscale discussion for the area. They indicated that the best chance for a tornado was in Southeast South Dakota, but that area had been clouded and had convection going on all morning so I was hoping to stay further south especially where shear was a bit better and the moisture was higher leading to lower LCLs.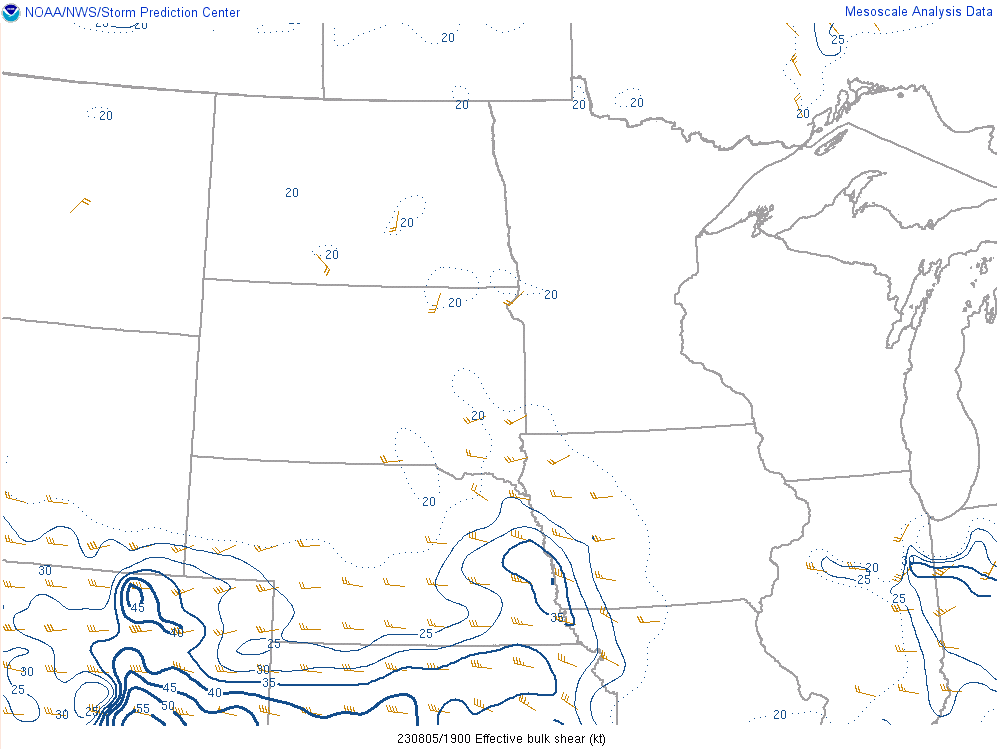 A cell started to fire up near Oakland so I began to trek east to check it out and I got on it just a bit after 20z crossing into Iowa.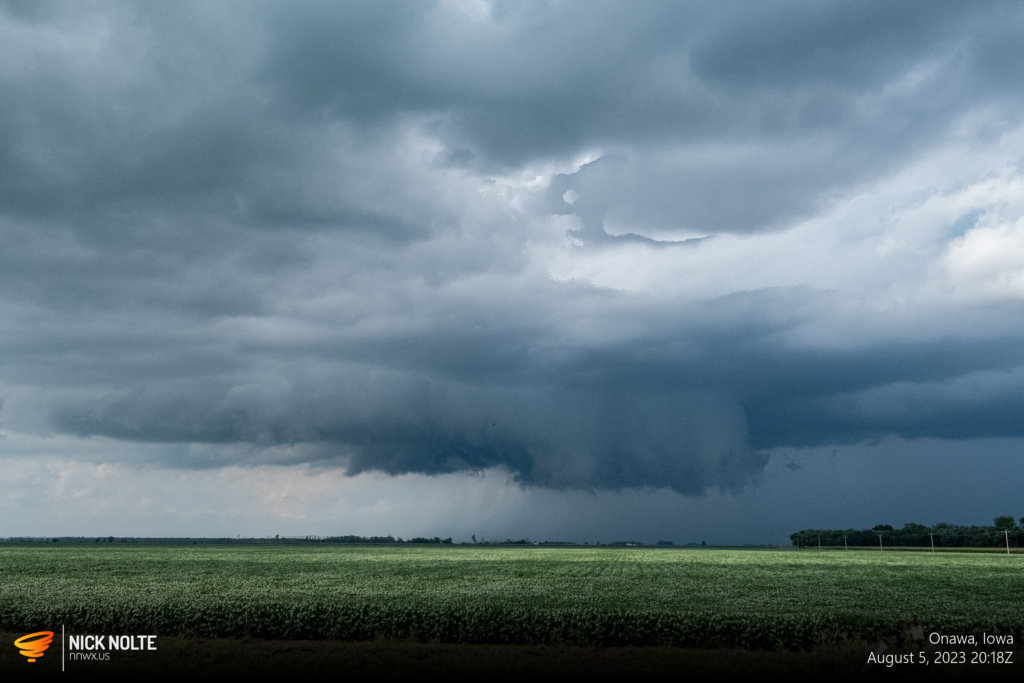 At this point the storm actually looked pretty good with a nice wall cloud on it. I continued to track this storm as it mostly paralleled highway 175 towards Mapleton, but as time wore on the base went flat with no real wall cloud so I didn't stick with it too much longer.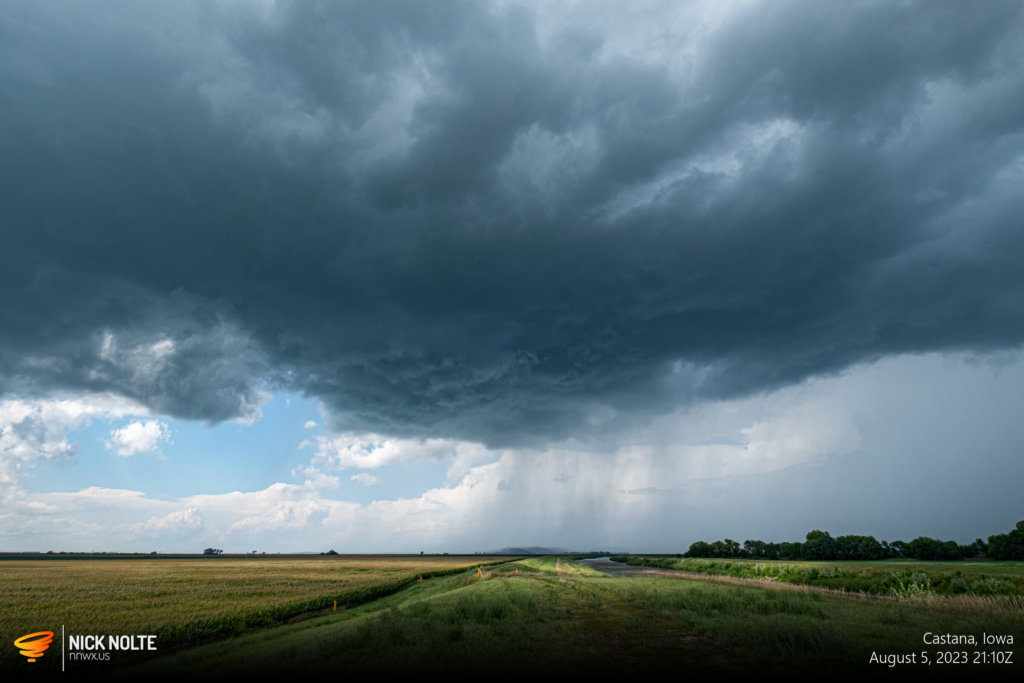 Of course about thirty minutes after I left it ramped back up and produced a couple funnels and briefly touched down near Battle Creek. Bailing on a storm is one of the toughest decisions to make in chasing, sometimes it works out, sometimes it doesn't.
I went back into Nebraska where the second round of storms were starting to fire up, but honestly they were pretty clustered and none of them really stood out from one another, but they did provide some additional photo ops.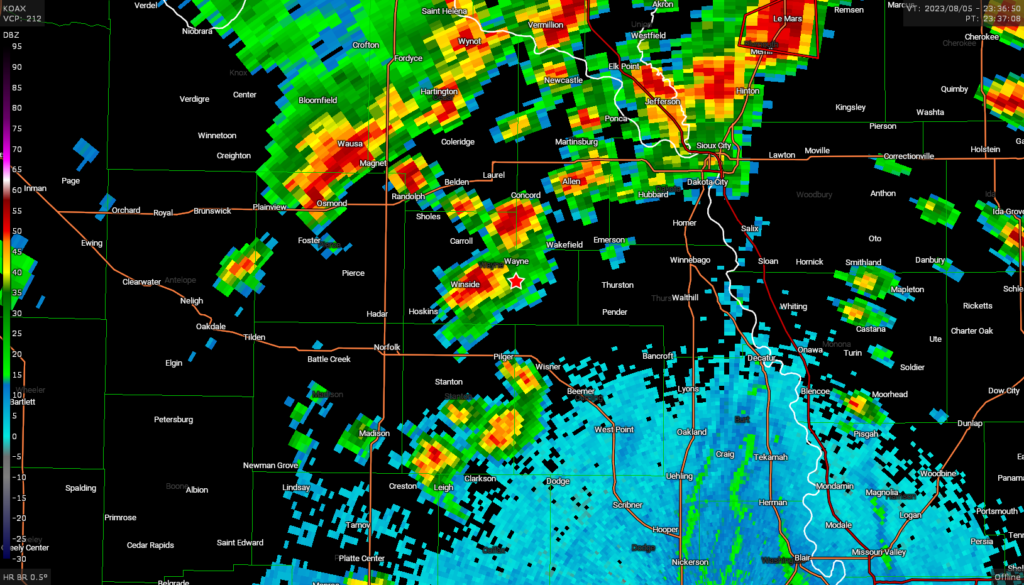 With a giant shelf cloud in front of this storm I decided to bail south and head towards the strong cell developing near Columbus, but as I did the cell just north of it really ramped up so I decided to head east and track that one until it got dark.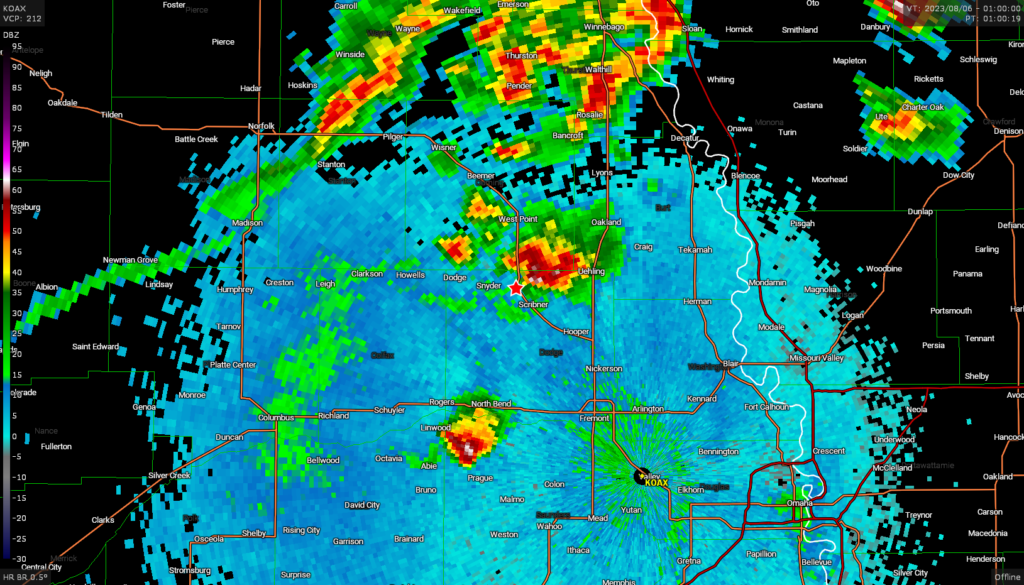 There was a tornado report with this storm, but I didn't see anything from my location. But the storm did look pretty gnarly but the sun had set and as it was getting dark, it was difficult to see anything and I usually don't chase after dark.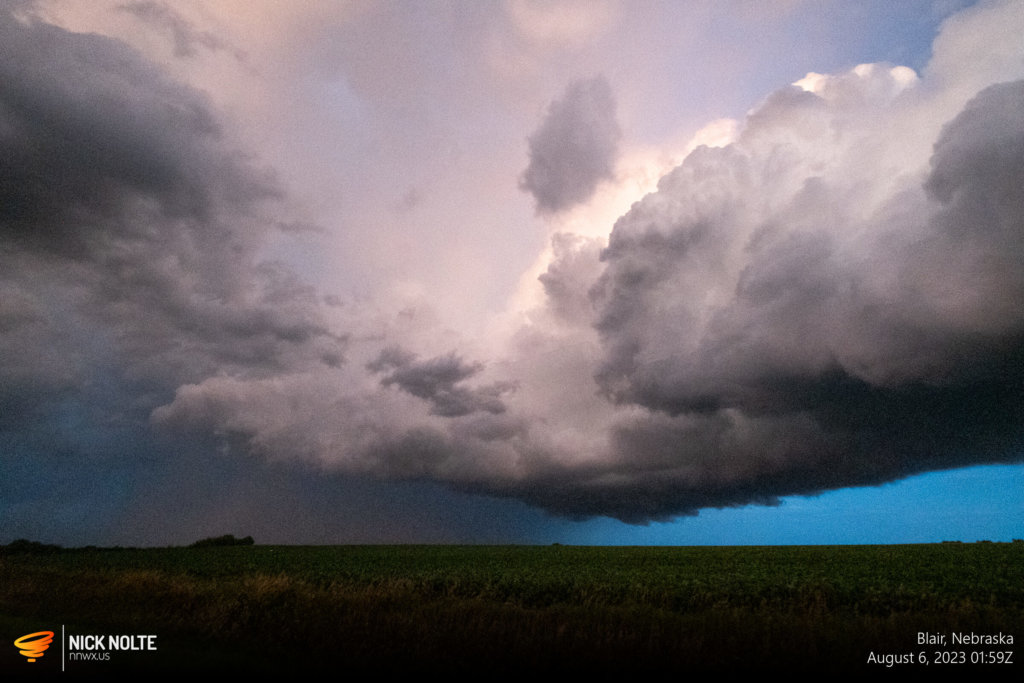 After watching this storm recede while trying to make out what was going on underneath during lightning flashes, I ended the chase and began the trek home. Pretty decent "local" chase for a spur of the moment.
Chase Recap
| START | END | DURATION |
| --- | --- | --- |
| Grand Island, NE @ 05/1656Z | Grand Island, NE @ 06/0419Z | 11 hours, 23 minutes |
| INTERCEPTS | CHASER ENCOUNTERS |
| --- | --- |
| None | None |
Chase Map