| 0 | 0.50" | 60 | 285 |
| --- | --- | --- | --- |
| TORNADOES | HAIL | WIND | MILES |
July 10th featured an enhanced risk of severe storms across Southern Nebraska and Northwestern Kansas. While tornado expectations were low, I was expecting some cool supercell action. A wind shift boundary draped across Nebraska into Northwestern Kansas would be a focal point for storms in the afternoon.
Since this was mostly a local chase, I was able to sit at home until around 21z before making the decision to go check out the storms to my west. As storms fired around Thedford, I made my way up highway 2 to intercept near Broken Bow.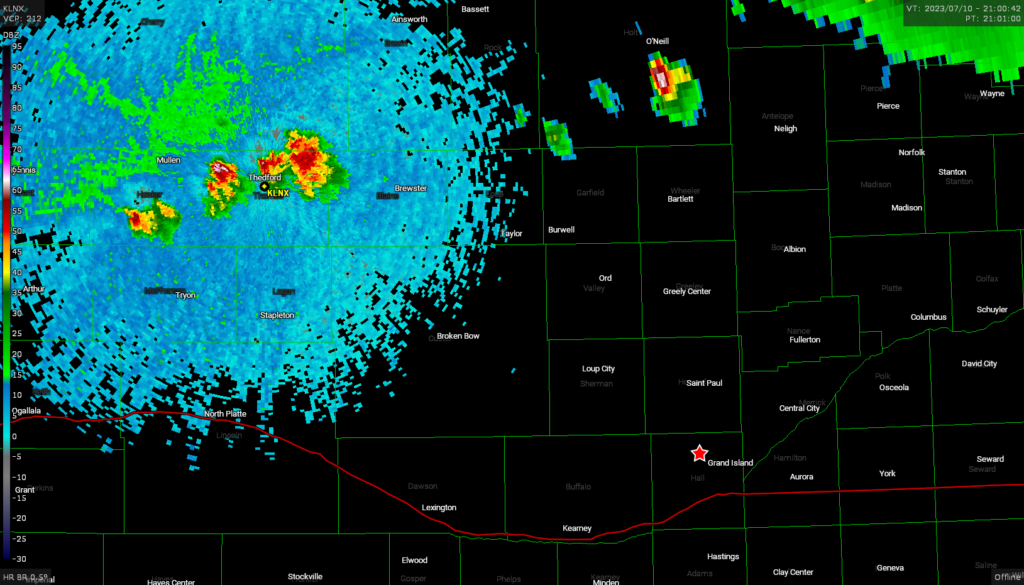 I takes me a little over an hour to get to Broken Bow and I head west of town several miles to watch the storms coming my way.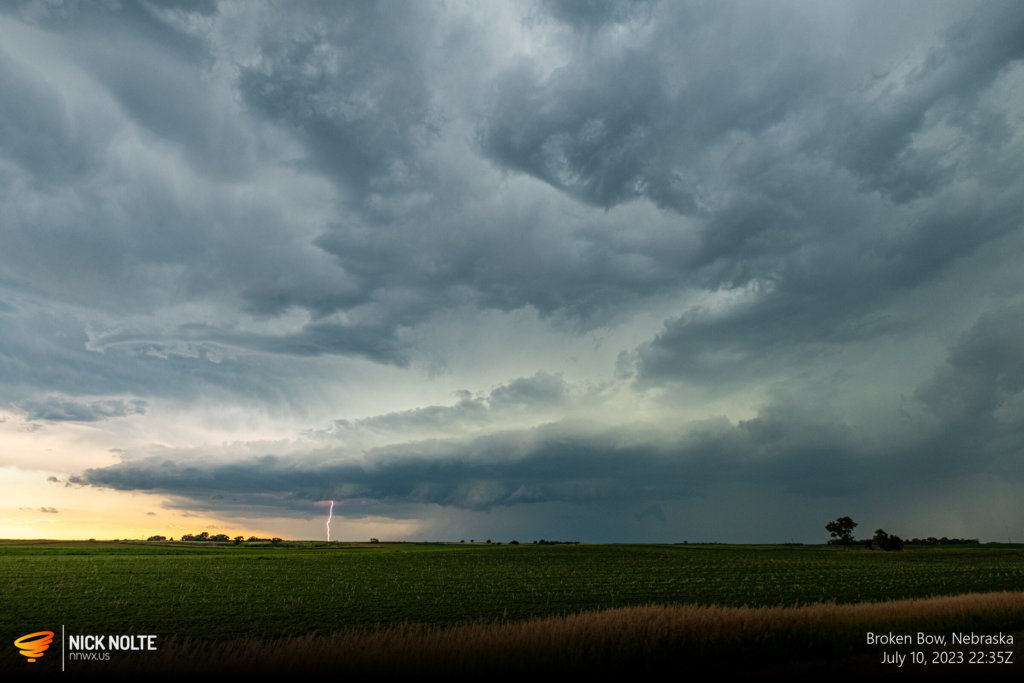 I tracked this storm for a little bit before it appeared to become disorganized so I turned south to try to get to the cell headed to North Platte. I eventually got a decent view of this storm from Maxwell but I would be unable to get in front of it as it was dropping baseball sized hail and I'd have to cut across the forward flank to get in position. I opted to just hang back to the east and get a couple shots before calling the chase.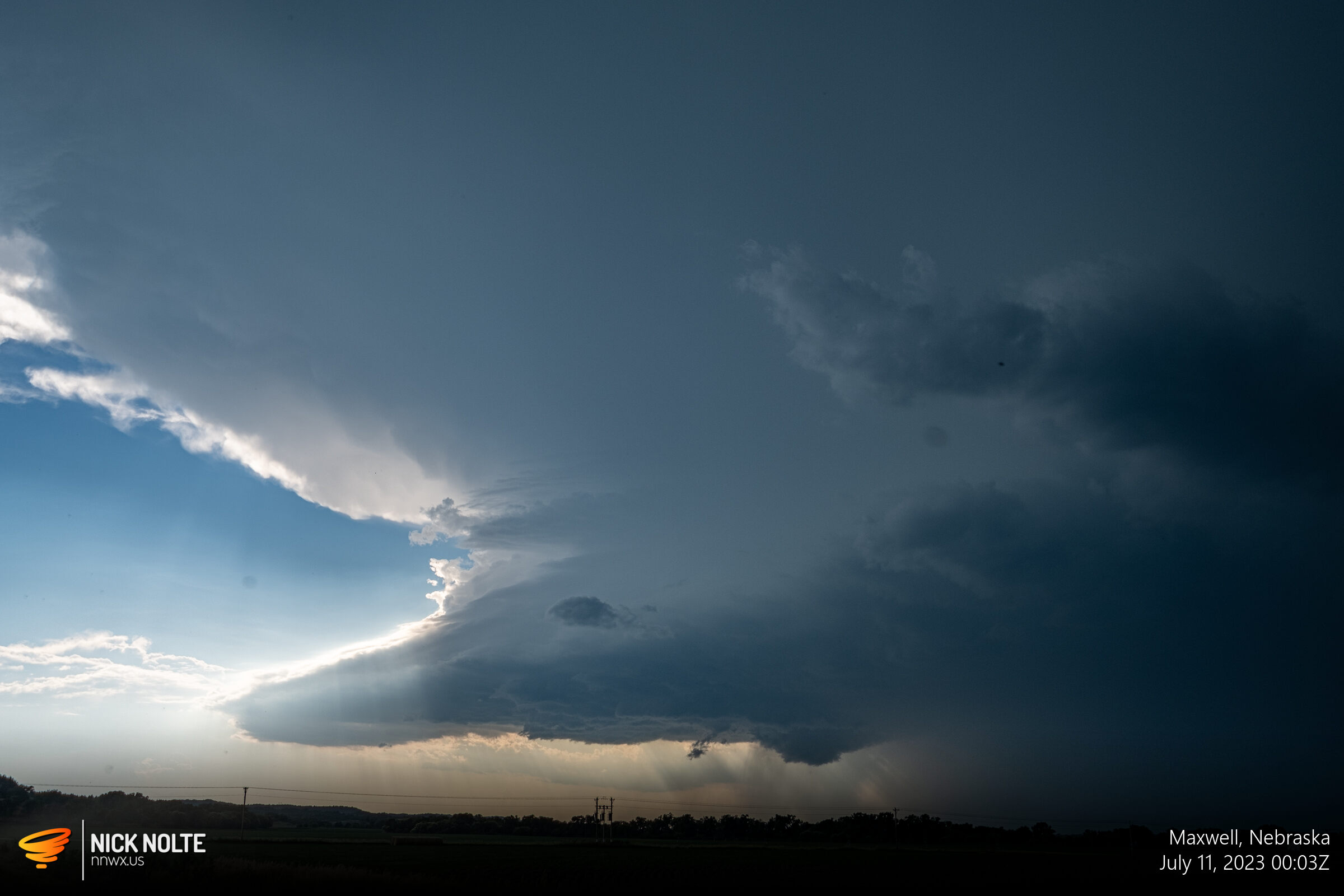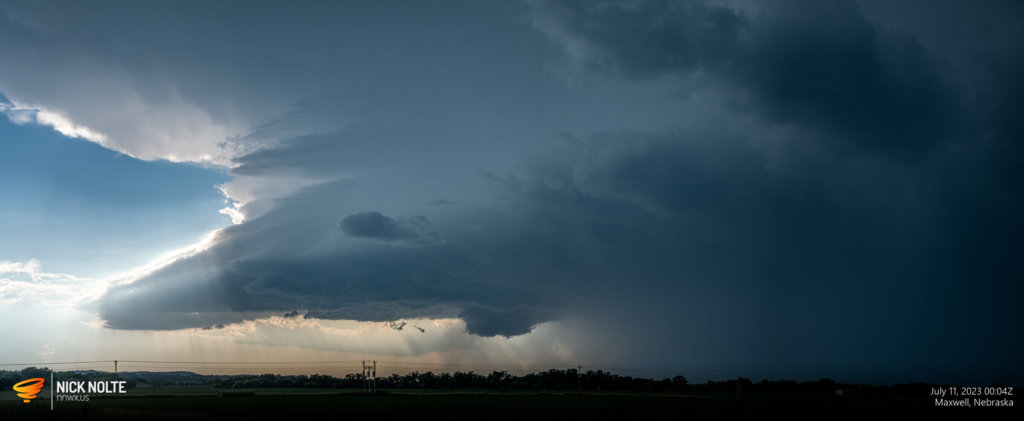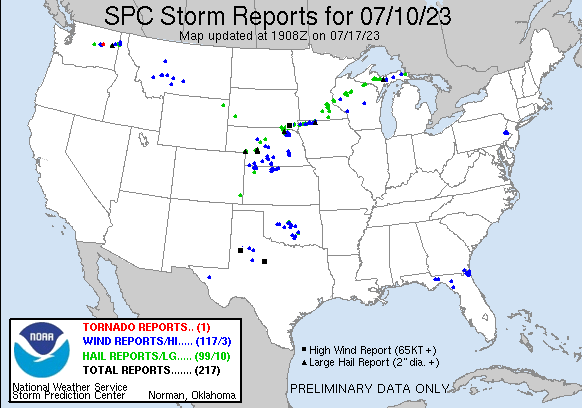 Chase Recap
| START | END | DURATION |
| --- | --- | --- |
| Grand Island, NE @ 10/2100Z | Grand Island, NE @ 11/0158Z | 04 hours, 58 minutes |
| INTERCEPTS | CHASER ENCOUNTERS |
| --- | --- |
| None | None |
Chase Map