| 0 | 0.25" | 50 | 521 |
| --- | --- | --- | --- |
| TORNADOES | HAIL | WIND | MILES |
June 24th was the final day of a week long chase vacation and this worked out since I had to be back in Iowa for the weekend. The storm system that we tracked the previous day had made its way eastward and a surface low was expected to move from South Dakota northeast while a cold front draped behind it extended into Iowa and Kansas to Colorado. This front would be the focal point for severe weather.
SPC had outlined a couple areas for higher tornado potential. I really liked the northern Minnesota play due to more favorable kinematics, but had no time to go there so it was the Western Iowa play instead. While SPC had a 5% outlined there, I didn't expect much in the way of tornadoes but figured we'd get a nice supercell or two to close out the week.
I drove all the way back to Grand Island after the previous day's chase just in case I decided to play Iowa. Which I did, so I was glad I made the drive. I took off from home around 14z and began the trek east, anticipating heading somewhere between Omaha and Des Moines to reassess. When I left home the complex of overnight storms was just getting to I-35 so I figured that meant we'd get enough time for daytime destabilization behind it.
As 18z rolled around I had just passed Atlantic and looking at satellite it appeared there were two areas where initiation was probably coming in the next hour or two. Northwest Iowa on the trailing side of the cold front/outflow and in south-central Iowa where an area of clearing was occurring around Des Moines in the modified boundary layer. SPC issued a mesoscale discussion and the tornado watch almost simultaneously.
I decided to go to Carroll and try to see what the current cells were doing and look for additional initiation along the trailing portion of the outflow. As I approached US 30 it looked less and less like a good chase day and that it was going to be tough to pull out a tornado, if any on this day. I decided to head east on US 30 to catch up to the existing storms, the first one trying to be the storm near Fort Dodge. However as I got closer it weakened considerably and attention turned to new development back to the southwest.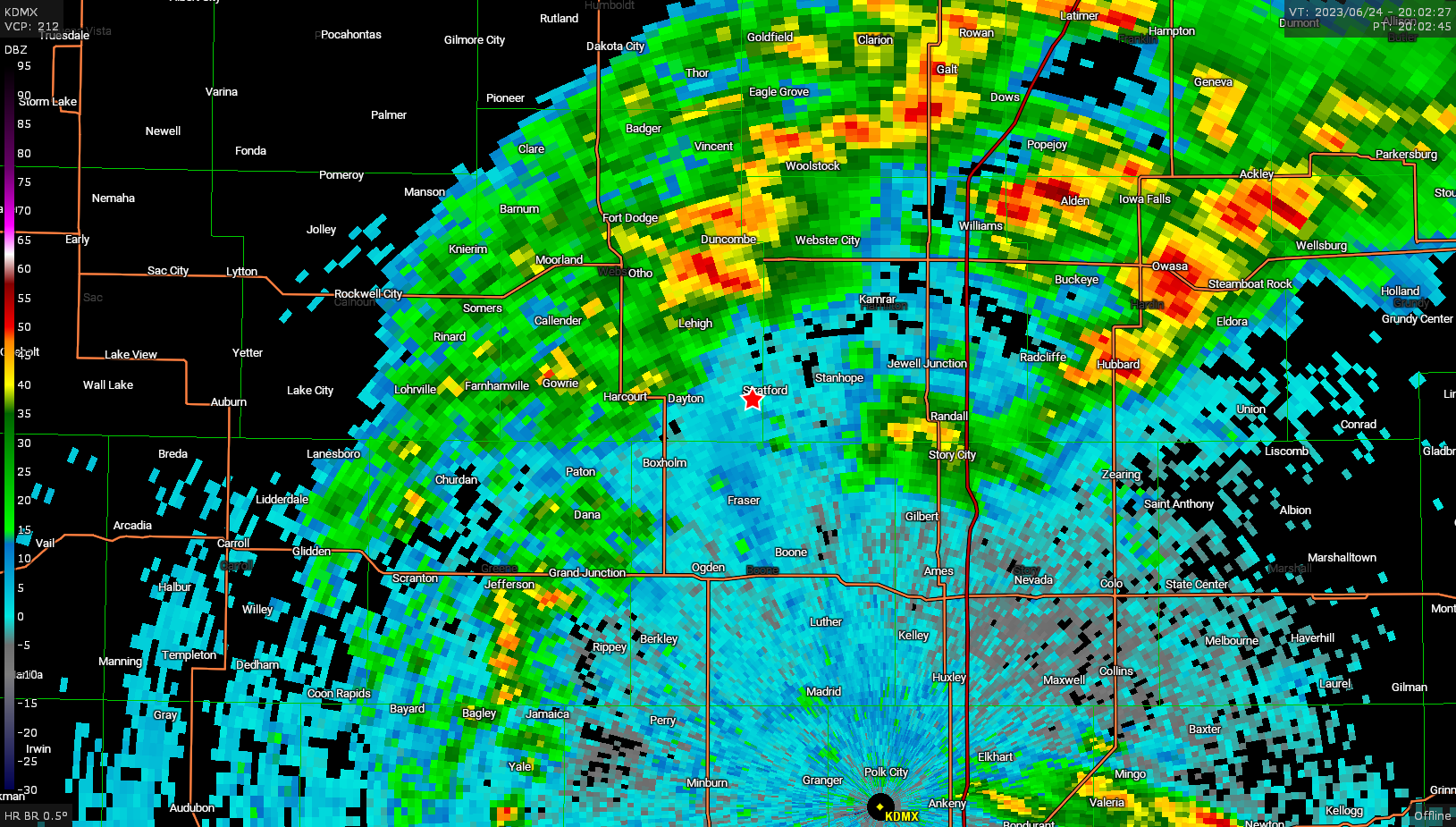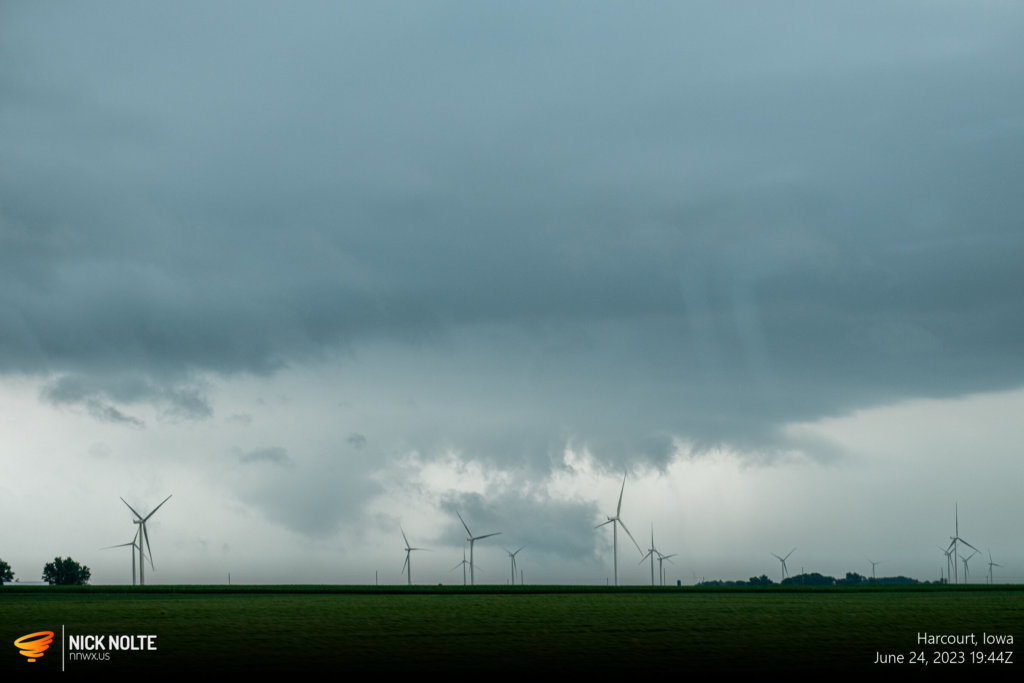 At this point I decided to head back to Boone to grab some food and luckily as food was acquired a cell developed to my southwest so I positioned north of town to get a look.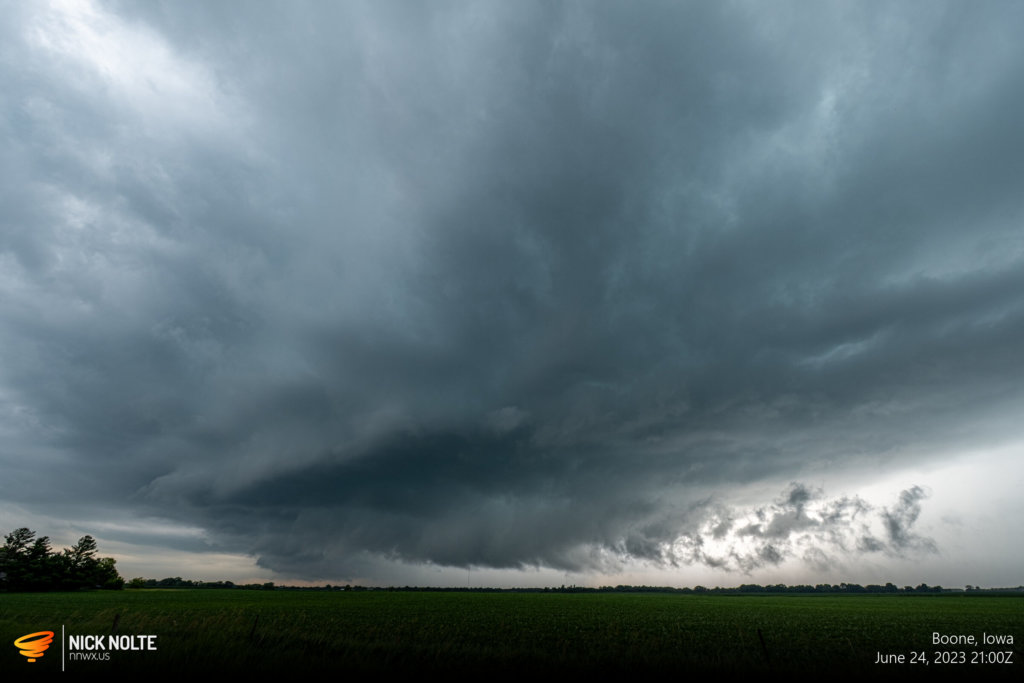 The storm actually looked good in person and on radar with a nice hook echo and velocity scan, so this would be the one to track for a bit.
I tracked this to I-35 but the storm began to weaken and fall apart and at this point I was trying to decide to see if I could get to the storms to the southeast or if I should head to new development east of Omaha. I opted for the new development as I could see the anvil and updraft and it looked relatively crisp whereas the stuff southeast was more clustered.
Eventually I got on the lone supercell near Fontanelle and while it looked pretty good for a while, I think daytime heating was waning and eventually the cell would end up dissipating only dropping some minor hail, but it did close out the day with some nice structure!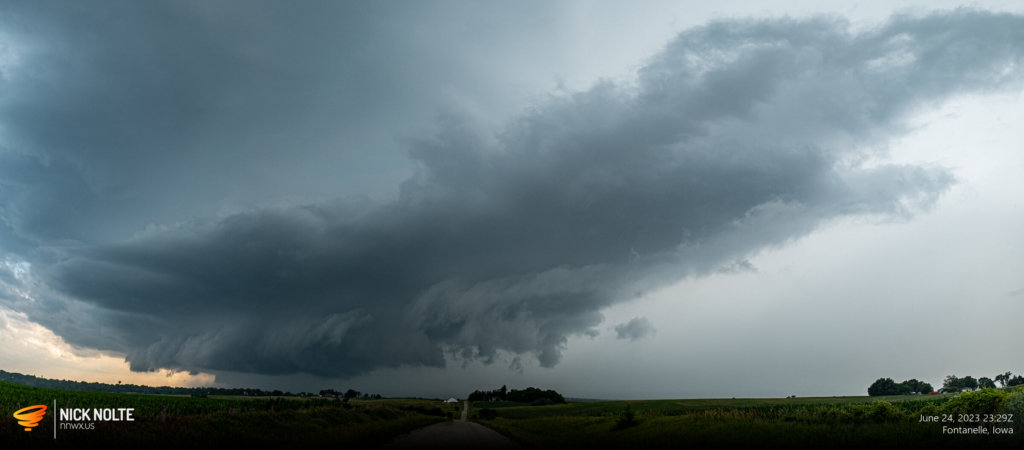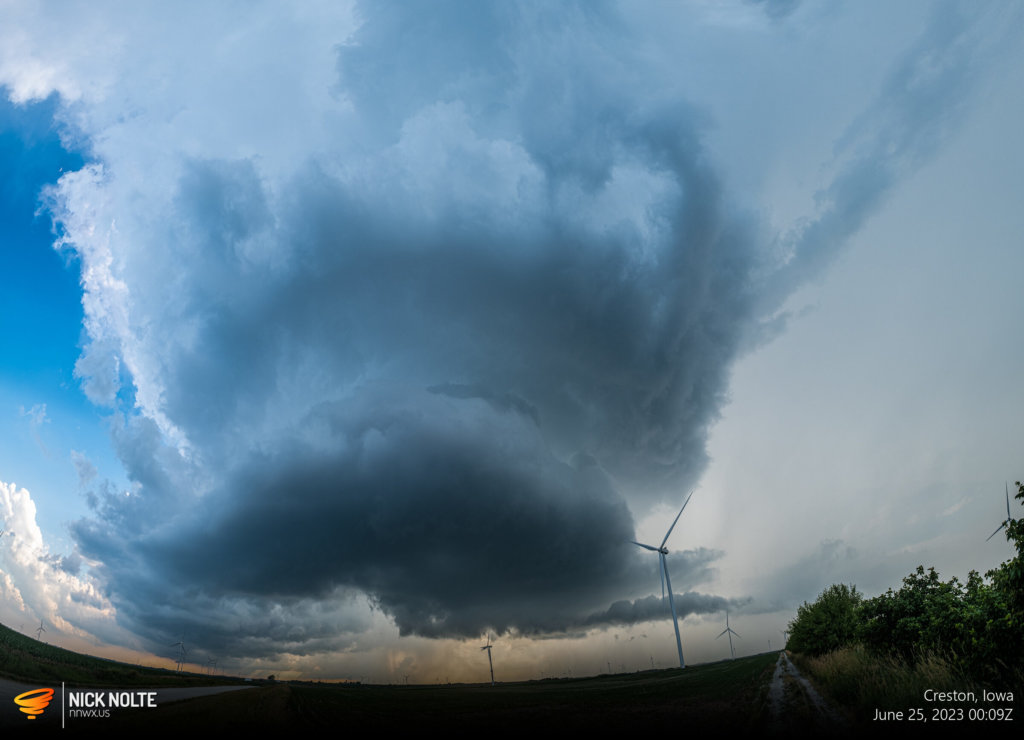 Chase Recap
| START | END | DURATION |
| --- | --- | --- |
| Grand Island, NE @ 24/1413Z | Stuart, IA @ 25/0056Z | 10 hours, 43 minutes |
| INTERCEPTS | CHASER ENCOUNTERS |
| --- | --- |
| None | None |
Chase Map