| 0 | 0.50" | 65 | 491 |
| --- | --- | --- | --- |
| TORNADOES | HAIL | WIND | MILES |
June 20th was the week I finally decided to head out and roam the plains for a whole week. While I wasn't expecting anything spectacular, it did appear we'd get storms everyday for the next five days, so that's pretty good. Anyway, way up north a cool front was extending from Northern North Dakota down into South Dakota. As the upper level energy began to encroach on the Northern Plains it appeared there'd be a decent chance at severe weather.
SPC had outlined the frontal area as a slight risk as well as a sind shift line back into Montana. While I wasn't expecting tornadoes, I was hoping to see some of those fabled high plains supercells that we so often see as July approached.
I drove to Pierre the previous afternoon because a four drive in the morning to Bismarck sounded better than a nine hour drive from Grand Island. I took off from Pierre just after 15z and began a mostly unnecessary trip to Bismarck. I went up north as I expected more backing to the surface flow up there and mesoanalysis was showing higher 3km CAPE further north. A mesoscale discussion was issued at 20z outlining an area stretching from Minot to almost North Platte. Visible satellite at the time had a couple of areas where I was expecting initiation.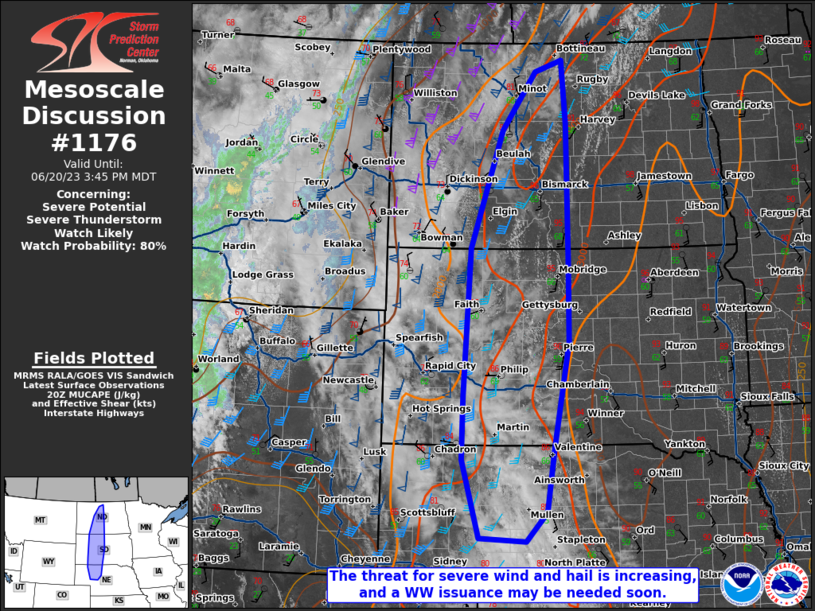 North and Northeast of Bismarck was a nice cumulus field as well as south to Pierre. Maybe we shoulda stayed in Pierre? As 22z approached cells starting going up in both areas and I decided to play the south stuff.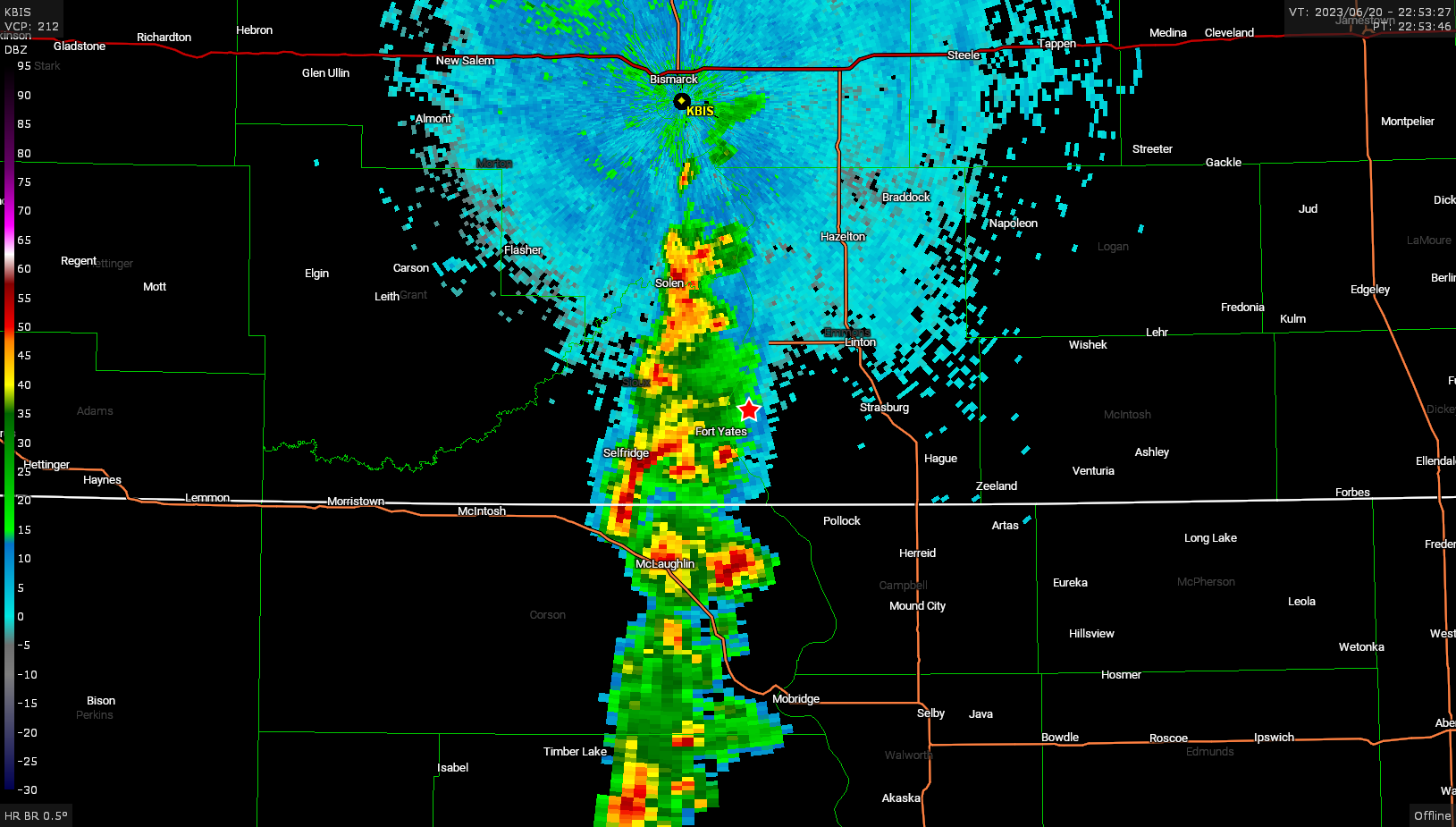 When I drove to Pierre I took the scenic route up the west side of the river, and now that chase mode was on I drove back south down the east side.
While the storms looked pretty, this was about as good as they got and I played around with them for a little bit before driving back to Pierre to prepare for the next day, when the real chasing began!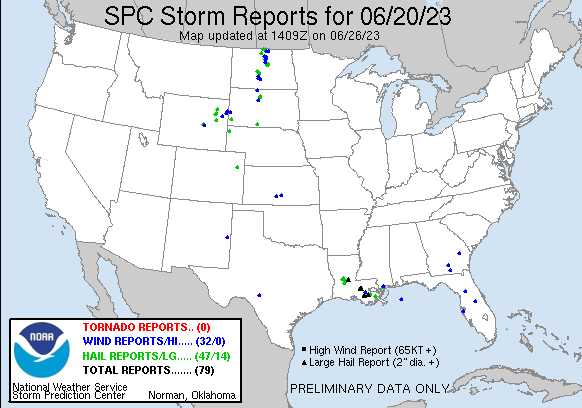 Chase Recap
| START | END | DURATION |
| --- | --- | --- |
| Pierre, SD @ 20/1526Z | Pierre, SD @ 21/0147Z | 10 hours, 21 minutes |
| INTERCEPTS | CHASER ENCOUNTERS |
| --- | --- |
| None | None |
Chase Map