| 0 | 1.00" | 60 | 340 |
| --- | --- | --- | --- |
| TORNADOES | HAIL | WIND | MILES |
The development of a lee trough was expected in the central High Plains with high based storms expected to develop in the Wyoming/Colorado/Nebraska Panhandle area. These storms would move east into richer moisture while a shortwave trough was forecast to spread across Nebraska.
SPC had a slight risk for most of South Central Nebraska. Given the proximity to home, a chase was in the cards. While storms were initially forming in the Nebraska Panhandle and Northeast Colorado, it appeared additional development was likely in Southwest Nebraska, so that was my initial target.
I left work a couple hours early to head towards my target area. Storms were already firing way west in the panhandle and Colorad, but I was more interested in the developing cumulus field in southwestern Nebraska. A mesoscale discussion issued at 21z was also interested in this area.
I had arrived in Alma as this discussion was issued and shortly after a cell began to develop just west of Alma. It's always nice to be on a developing storm without scrambling to get in position.
Unfortunately I was behind the storm and it was tracking east along US 136. I dropped south to try and get back in front of it without driving through the hail core, which had reports near baseball size in Franklin, so I wasn't driving through that. I eventually got in front of it east of Franklin.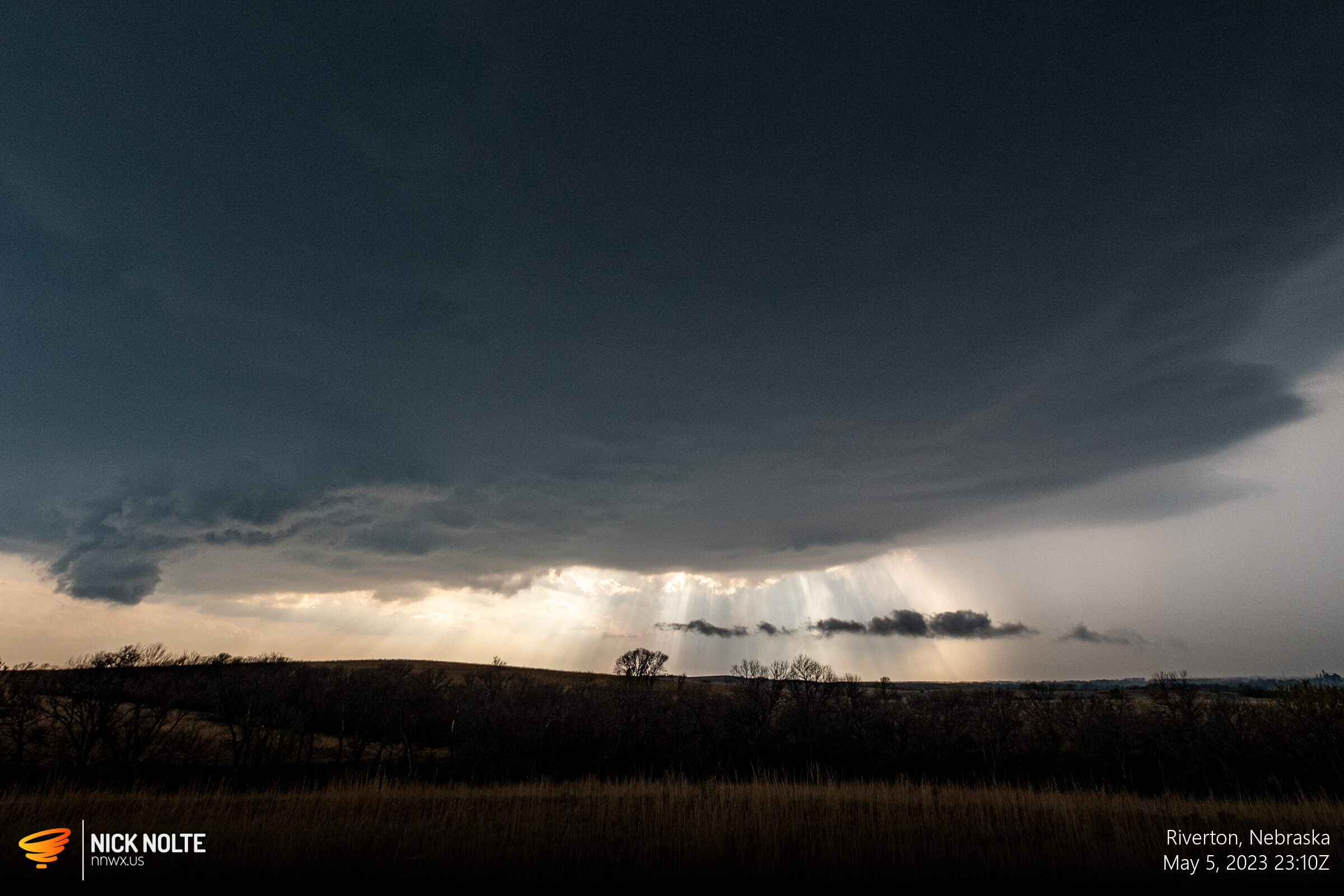 I continued following it to the east as it began to ramp up and the exhibit a nice looking radar signature as it approached Red Cloud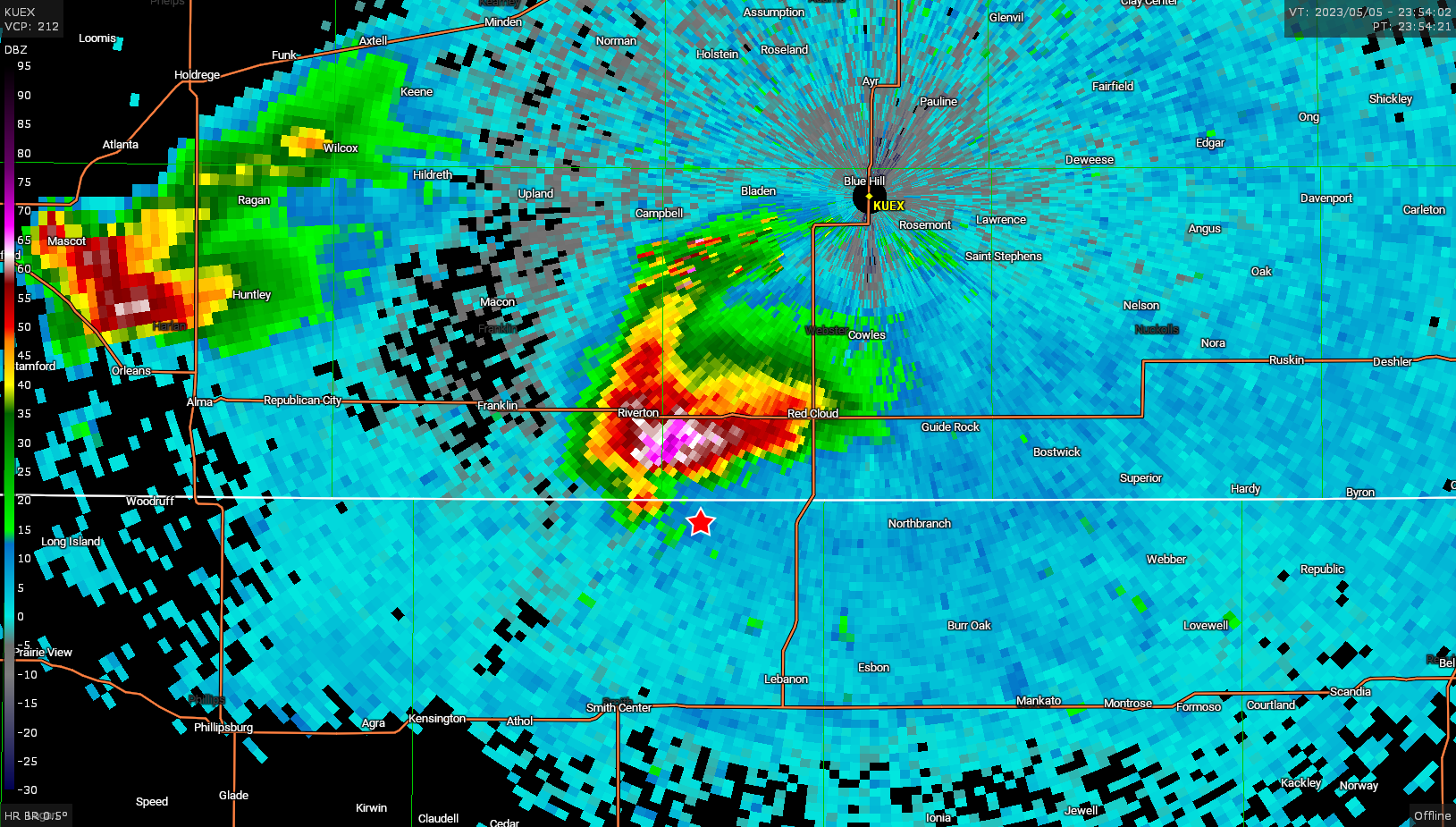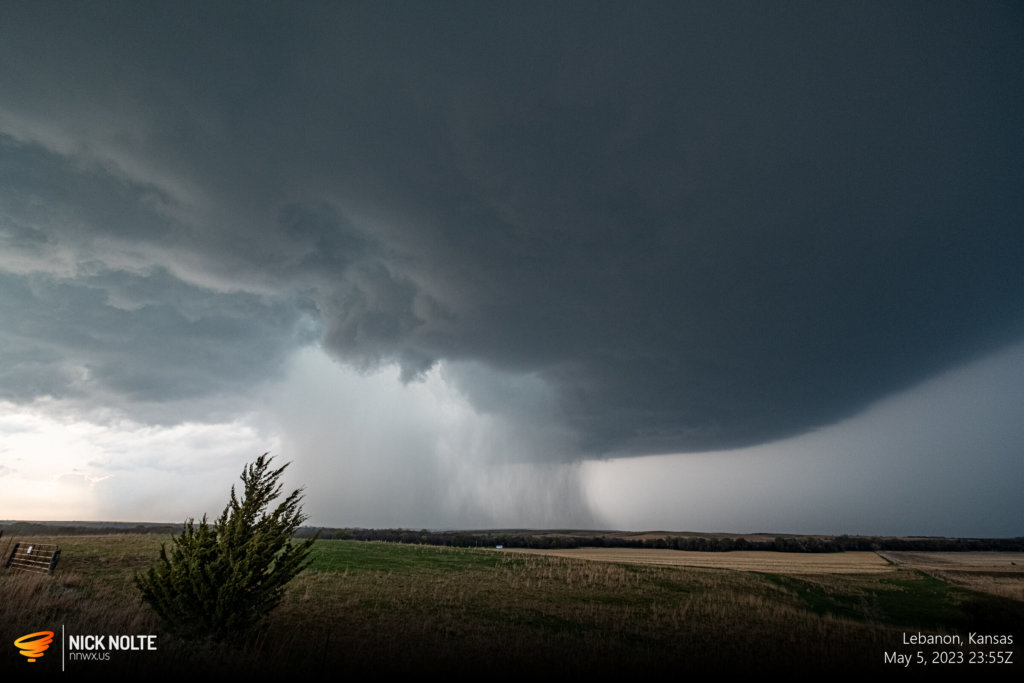 I noticed that the edges of the storm were starting to take on that neat laminar supercell look, so I decided to go east to get some distance and see what the storm looked like from a distance. I'm glad I did.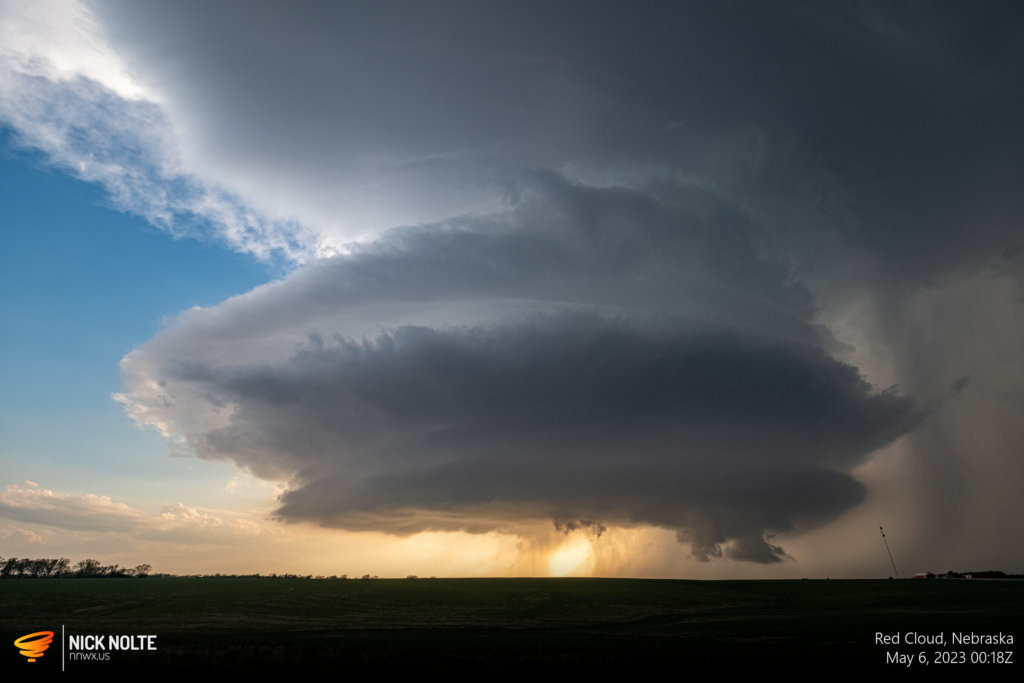 As the storm entered it's weakening and dissipating stage it put on a spectacular show at sunset with crazy storm structure.
Shortly after ending the time lapse, I bailed from the storm to drop west and check out the trailing storms. The Red Cloud storm would eventually completely evaporate. I eventually got on another storm back at Franklin for the second time.

I tracked this storm for a bit and even caught some lightning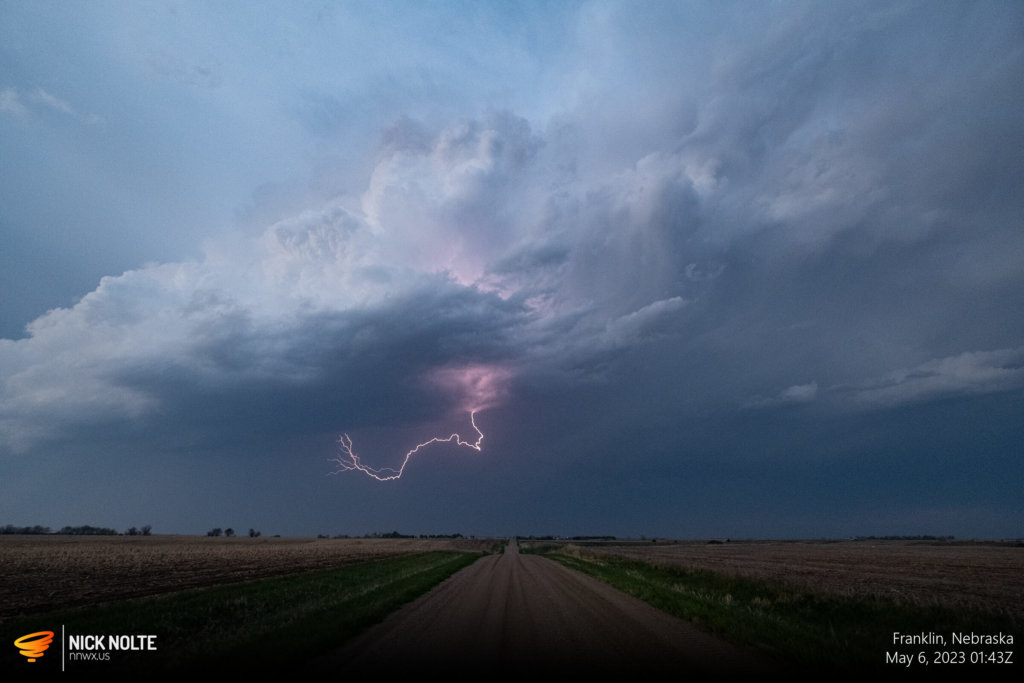 Chase Recap
| START | END | DURATION |
| --- | --- | --- |
| Grand Island, NE @ 05/1915Z | Grand Island, NE @ 06/0301Z | 07 hours, 46 minutes |
| INTERCEPTS | CHASER ENCOUNTERS |
| --- | --- |
| None | None |
Chase Map