| 0 | 0.50" | 50 | 106 |
| --- | --- | --- | --- |
| TORNADOES | HAIL | WIND | MILES |
This is a short entry as I technically chased twice this day but the first one was kind of a bust where I drove up to O'Neill and then drove back home after not much happened and waited for later storms. I was expecting early afternoon storms in the northern portion of the marginal risk but that didn't pan out.
I got back home after the "first" chase of the day around 22z and decided to just wait for storms to fire northwest of town. Cells did start to fire up north where I was earlier but it was kind of a mess. Luckily, as they migrated southeast they started to organize a bit and just before 0z I decided to head up to check em out.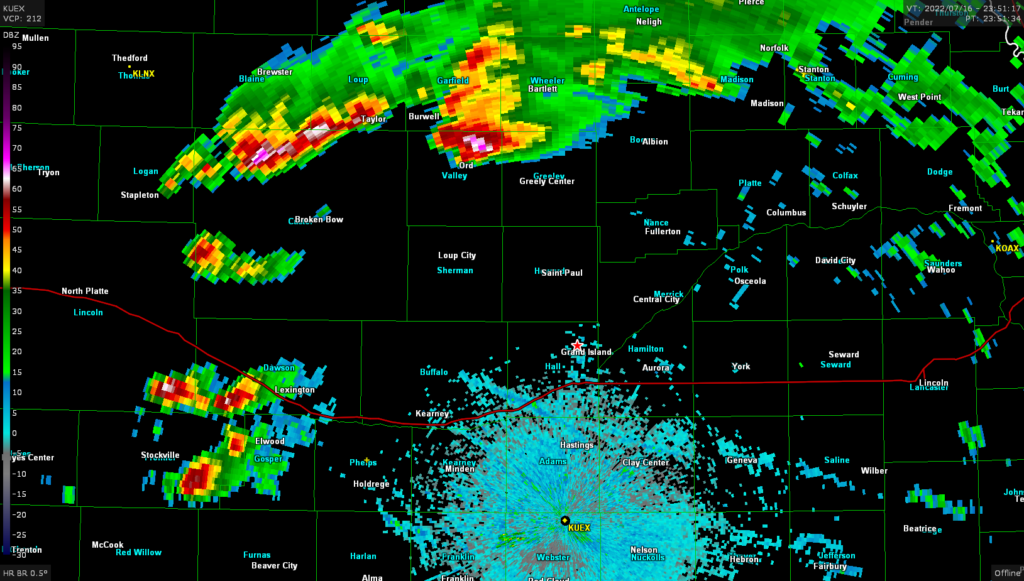 I eventually got on the main cell that was moving southeast from Ord about 30 minutes later and was able to spot the leading shelf.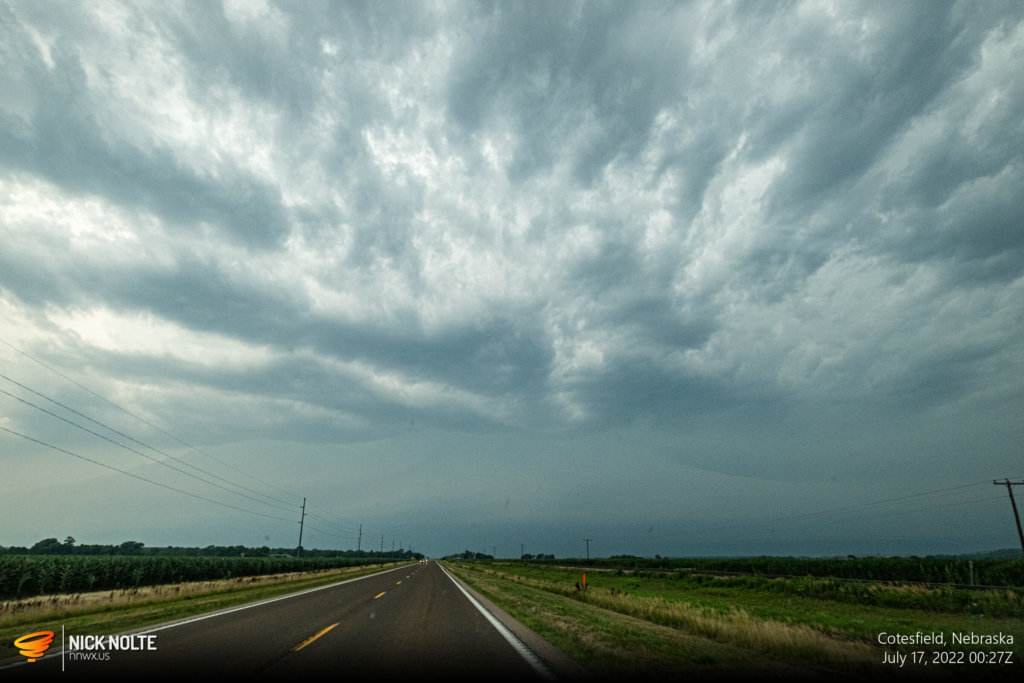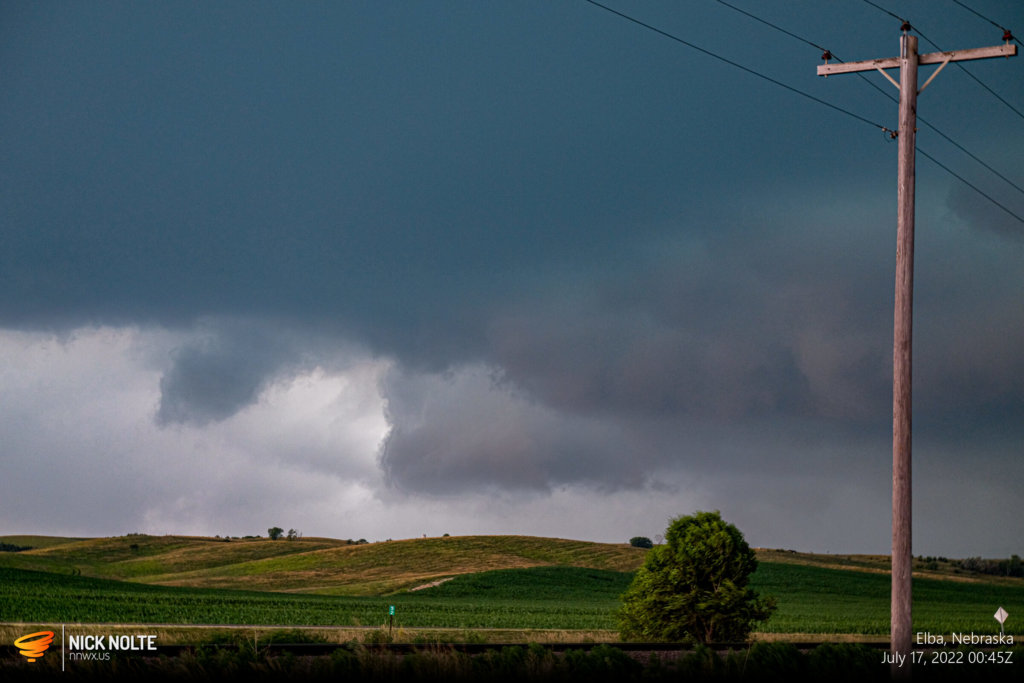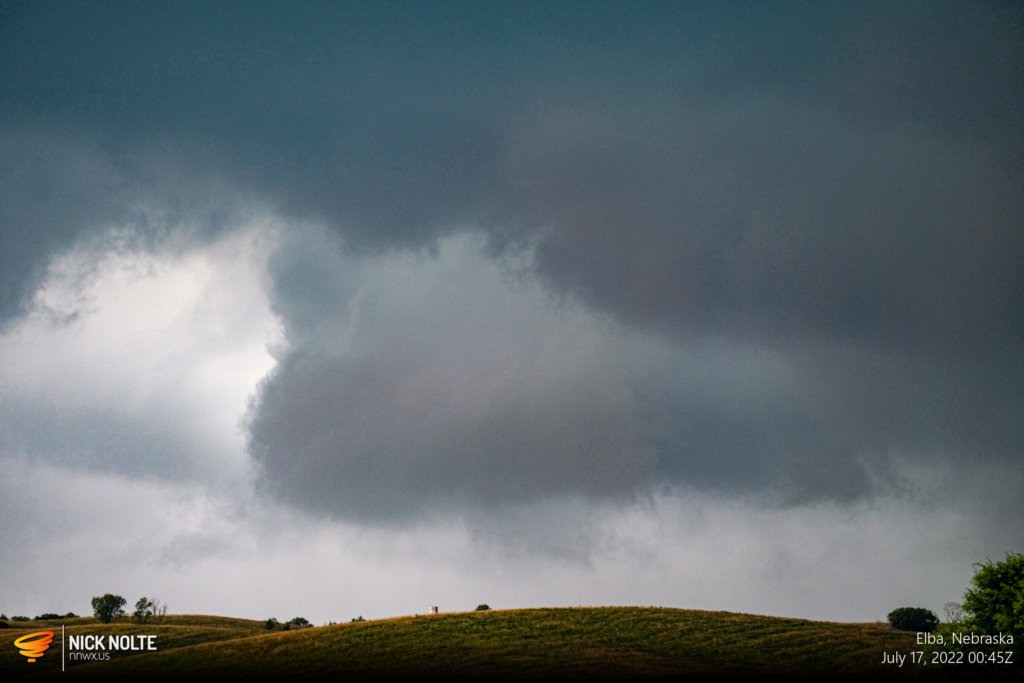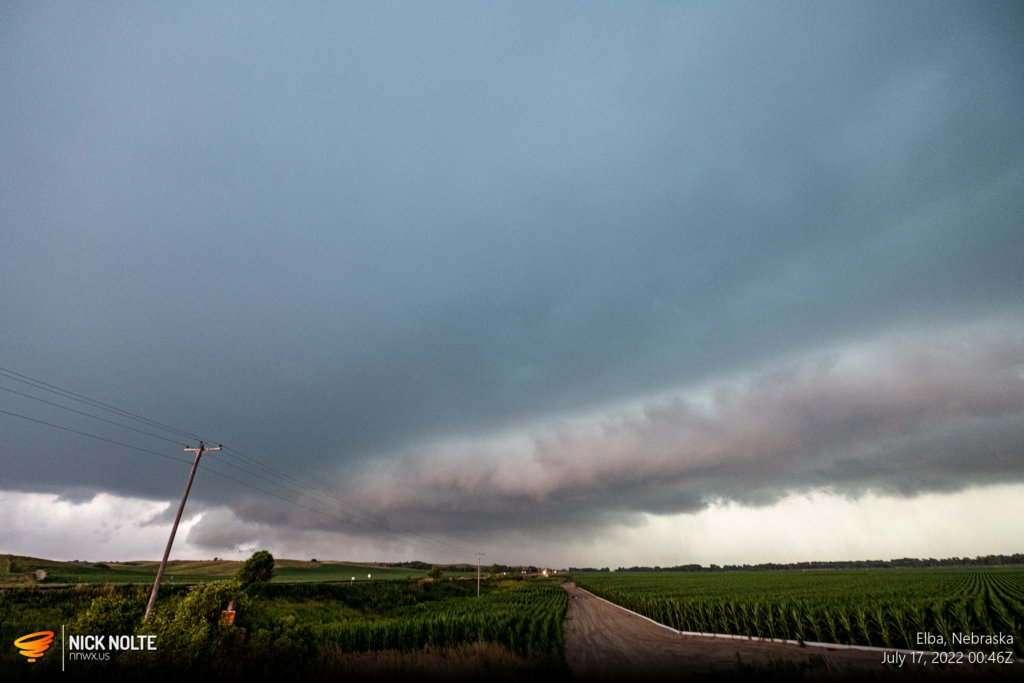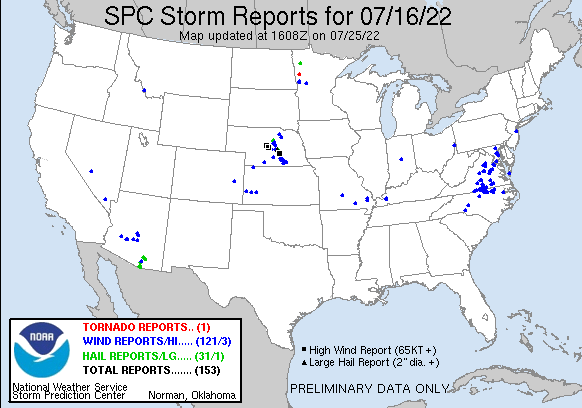 Chase Recap
| START | END | DURATION |
| --- | --- | --- |
| Grand Island, NE @ 16/2347Z | Grand Island, NE @ 17/0202Z | 02 hours, 15 minutes |
| INTERCEPTS | CHASER ENCOUNTERS |
| --- | --- |
| None | None |
Chase Map