| 0 | 2.50" | 70 | 250 |
| --- | --- | --- | --- |
| TORNADOES | HAIL | WIND | MILES |
Another day of local chasing as a shortwave was moving out of the Rockies and upslope flow was forecast to initiate storms along the higher terrain that would roll off later in the afternoon and progress across Nebraska. Moisture was limited, however, and I debated even chasing this day so I would end up waiting until late afternoon before heading out.
While SPC had a 5% tornado outlook in the target area, I wasn't expecting much in the way of tornadoes but was more anticipating isolated or splitting supercells with chance for large hail. I took off from GI around 22z and cells were on-going up by Thedford. I was hoping to head up highway 2 and intercept around Broken Bow.
As I arrived in Broken Bow, the on-going cell between there and Thedford was strengthening and ping-pong sized hail reports started to come in.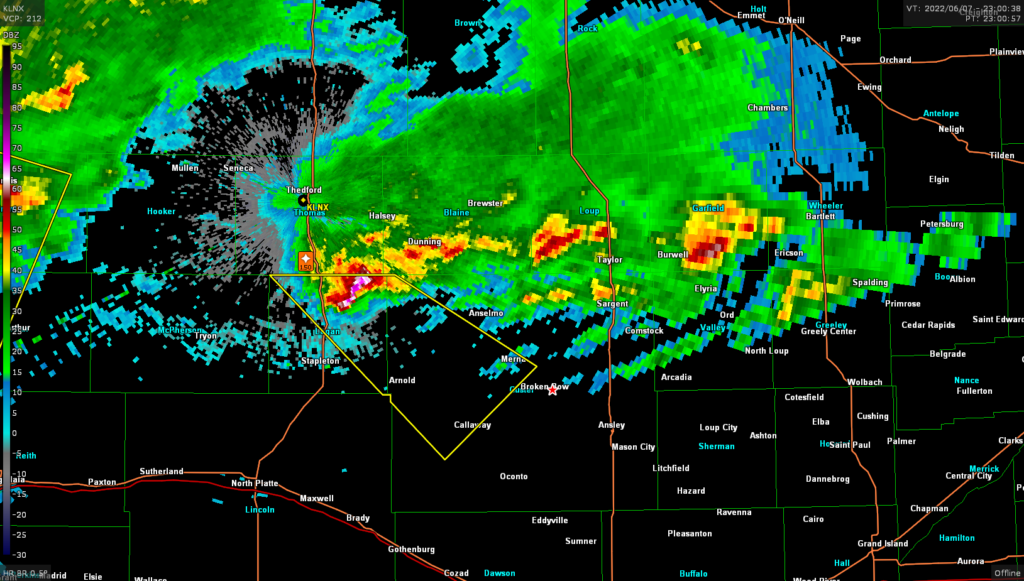 I finally got on the cell west of Merna and it looked a bit scraggly but radar presentation was pretty good.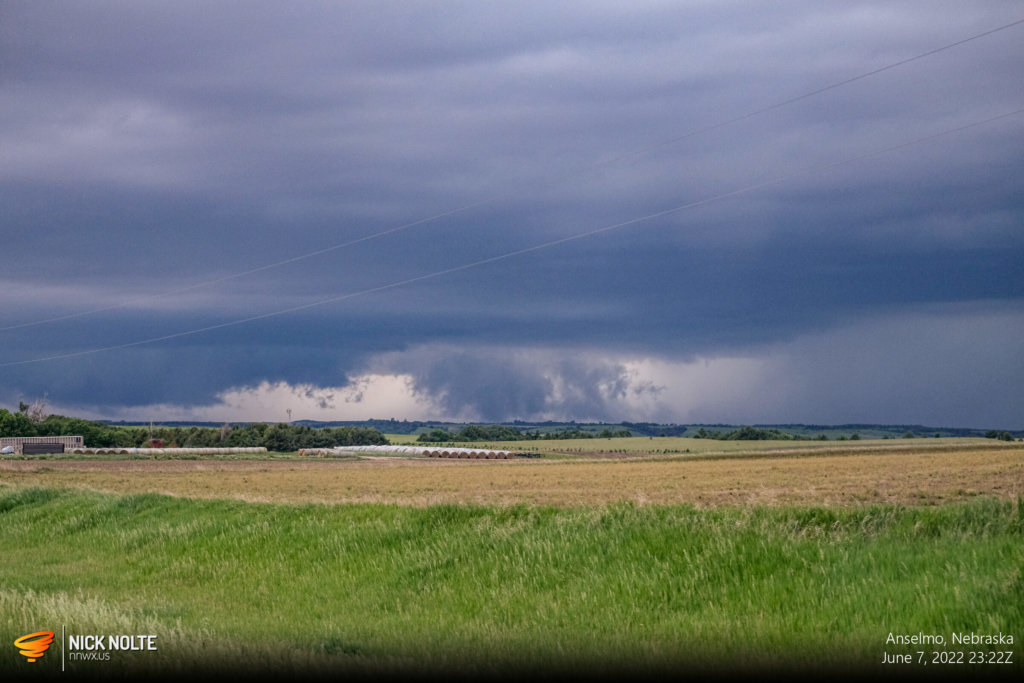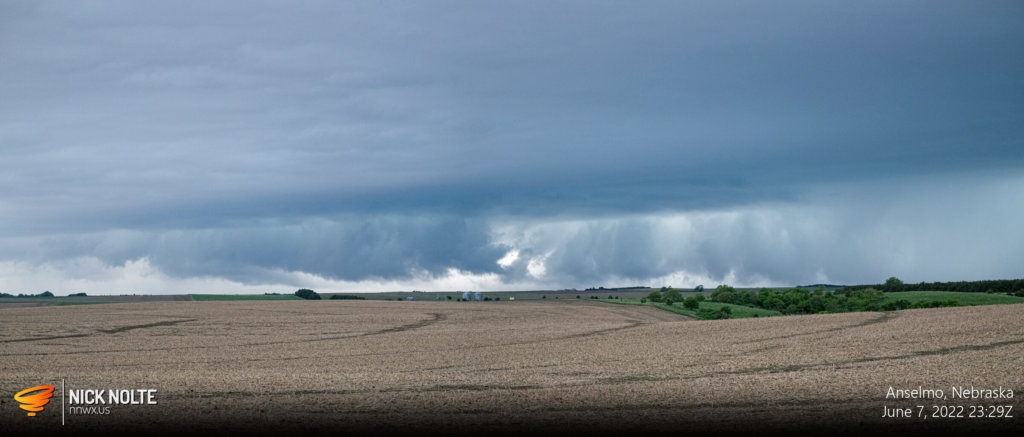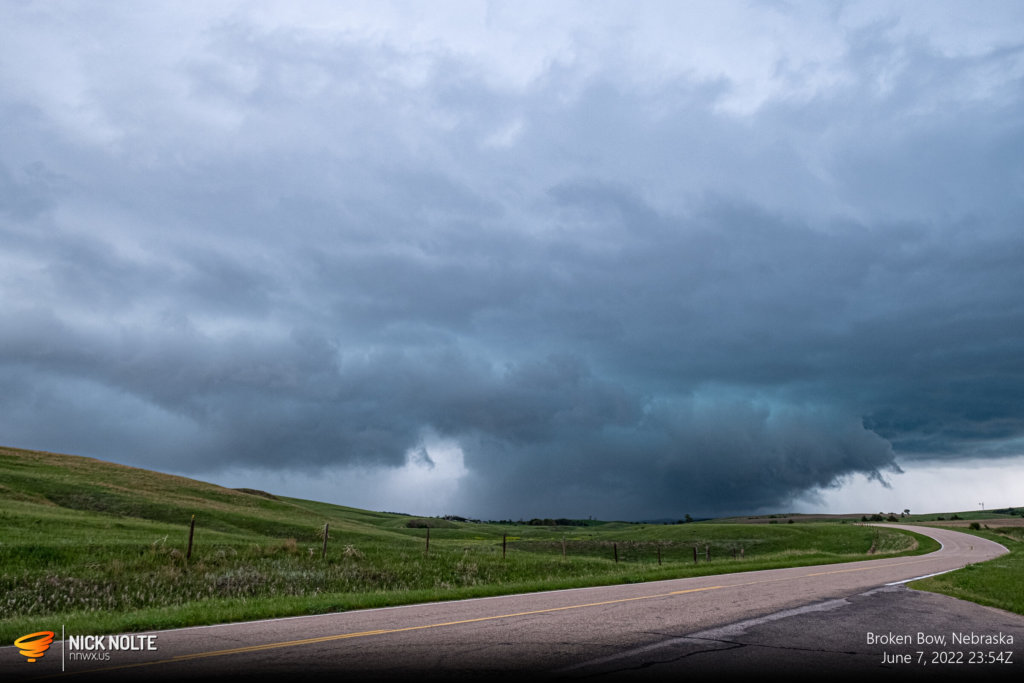 The storm overtook my position so I decided to try and migrate southeast on county roads and attempt to get back in front of the storm before it crossed highway 2. However as I approached the storm near Pleasanton 3-inch hail reports started to come in so attempting to get back in front was out of the question and I opted to trail behind the storm.
Hail was falling in such signifcant quantities that the roadway was covered and in places where hail had fell 20 minutes prior still had hail fog lingering over the fields. I continued to trail behind it on highway 2 then highway 11 as it started to deviate to the south. The rear-flank of the storm started to bow out as it approached Wood River and at the same time the reflectivity boosted.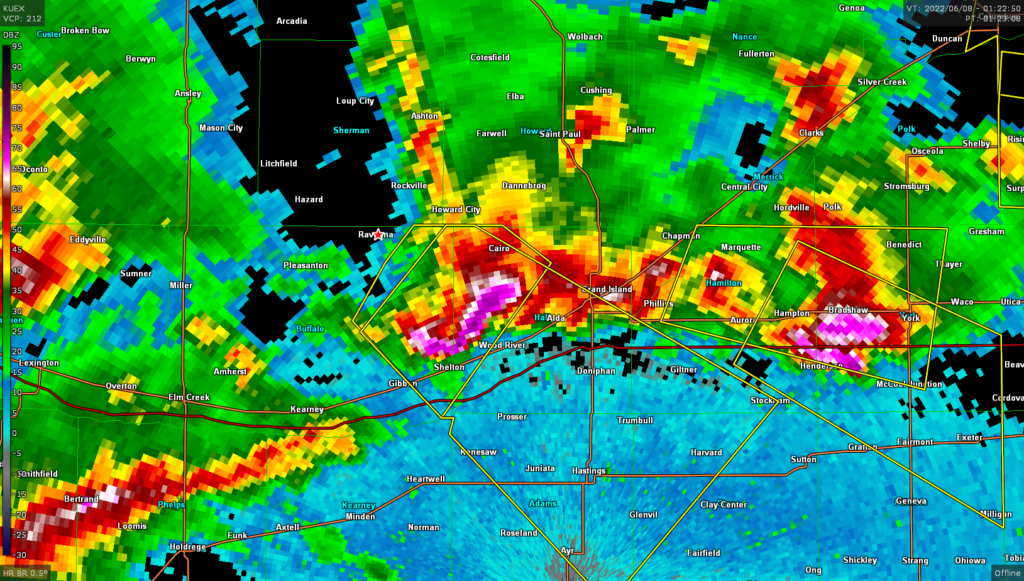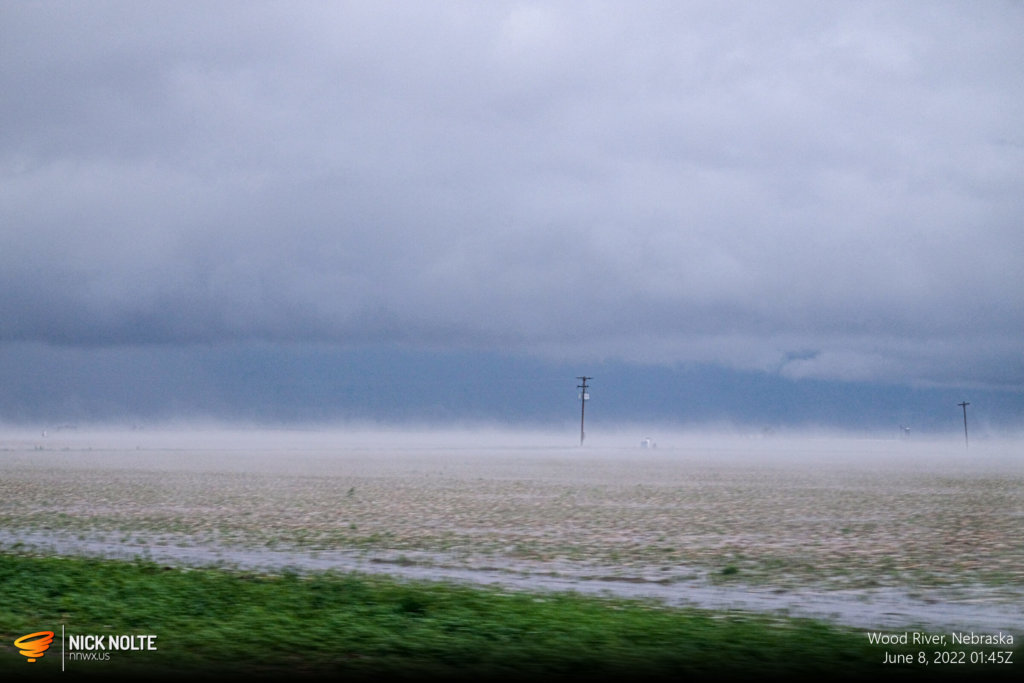 As I passed through Wood River a little bit behind the storm there was clearly windows destroyed from wind driven hail and I saw a few people out checking out damage. By the time I got there the storm was down to Hastings already so I called it a chase and went home.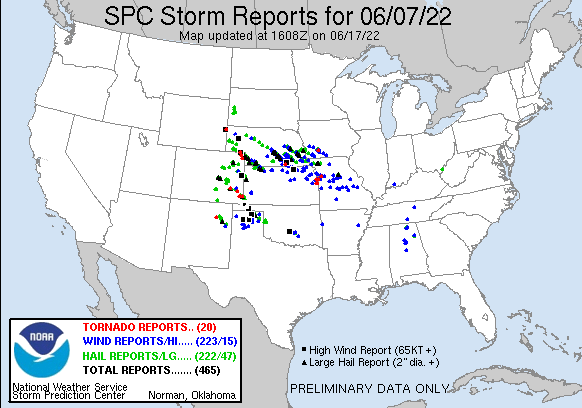 Chase Recap
| START | END | DURATION |
| --- | --- | --- |
| Grand Island, NE @ 07/2151Z | Grand Island, NE @ 08/0206Z | 04 hours, 15 minutes |
| INTERCEPTS | CHASER ENCOUNTERS |
| --- | --- |
| None | None |
Chase Map