| 0 | 0.00" | 60 | 206 |
| --- | --- | --- | --- |
| TORNADOES | HAIL | WIND | MILES |
June 6th was a bit of a marginal day, a weak surface low beneath a modest shortwave trough along with looped hodographs would create an atmosphere favorable for south-east moving supercells across Western and Central Nebraska. We had a nice introduction to June for severe weather across Nebraska with plenty of local opportunities for chases.
As with the previous day, I wouldn't need to head out until late in the afternoon. SPC issued a mesoscale discussion at 20z for the aforementioned south-east moving supercells along a corridor from northeast Colorado to North Platte.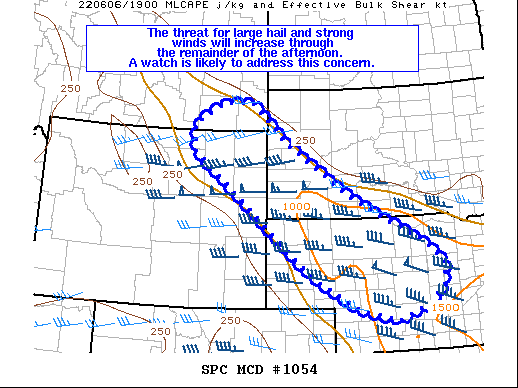 An agitated cumulus field was spread throughout the MD and a few attempts at initiation were evident across the target area.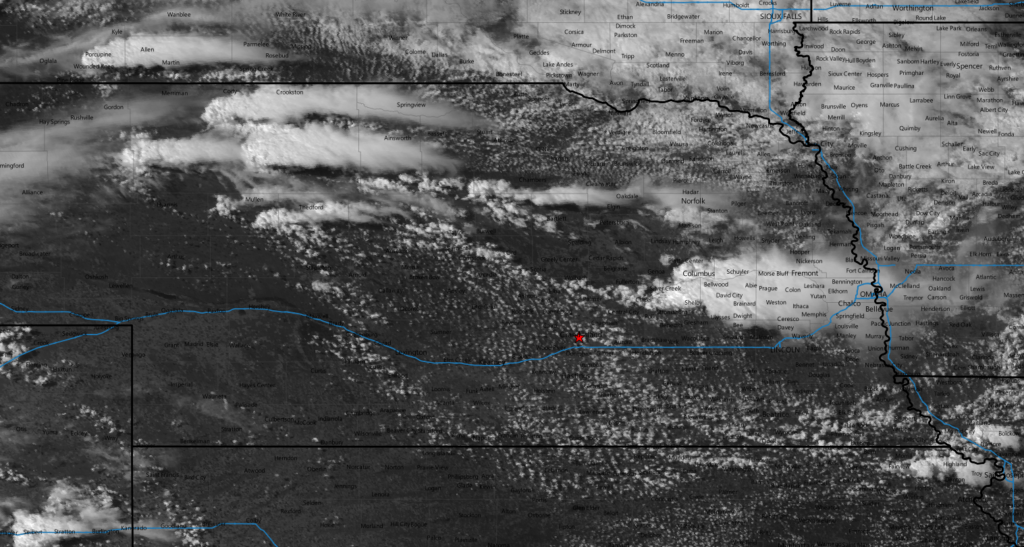 Around 2330z I finally decided to head northwest out of Grand Island and intercept the long lived cells currently in Custer County impacting Broken Bow.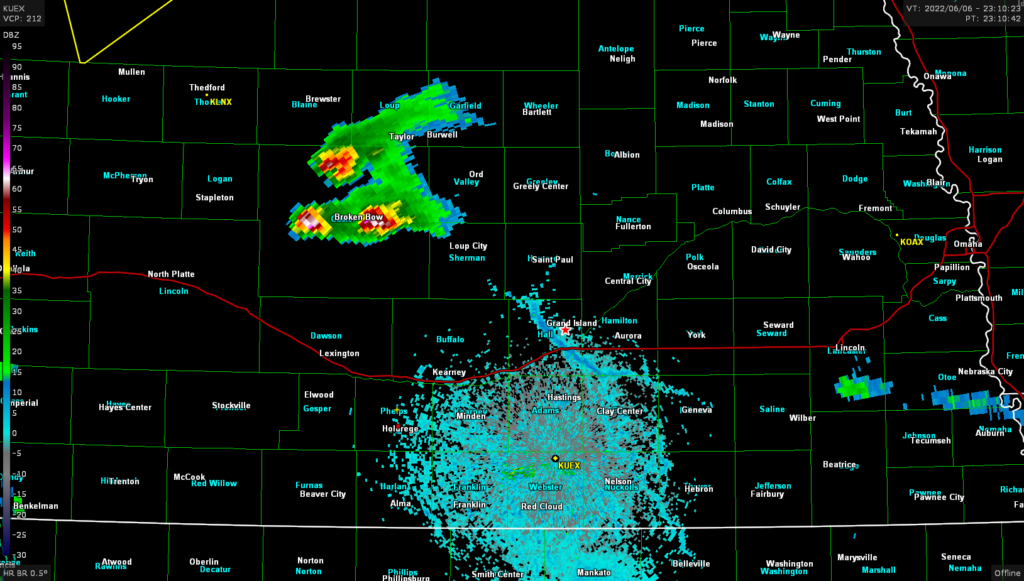 I eventually got on one of the storms shortly after 0z after they had gone through a couple cycles of strengthening and weakening. They were pretty beefy on radar presentation at this time and they didn't look half bad visually either.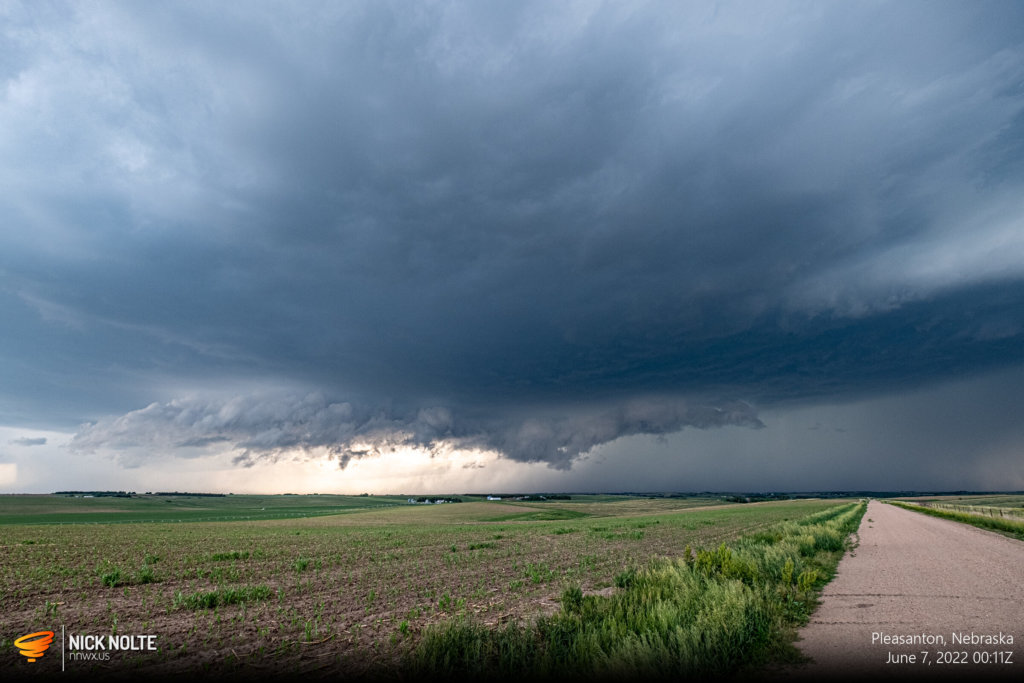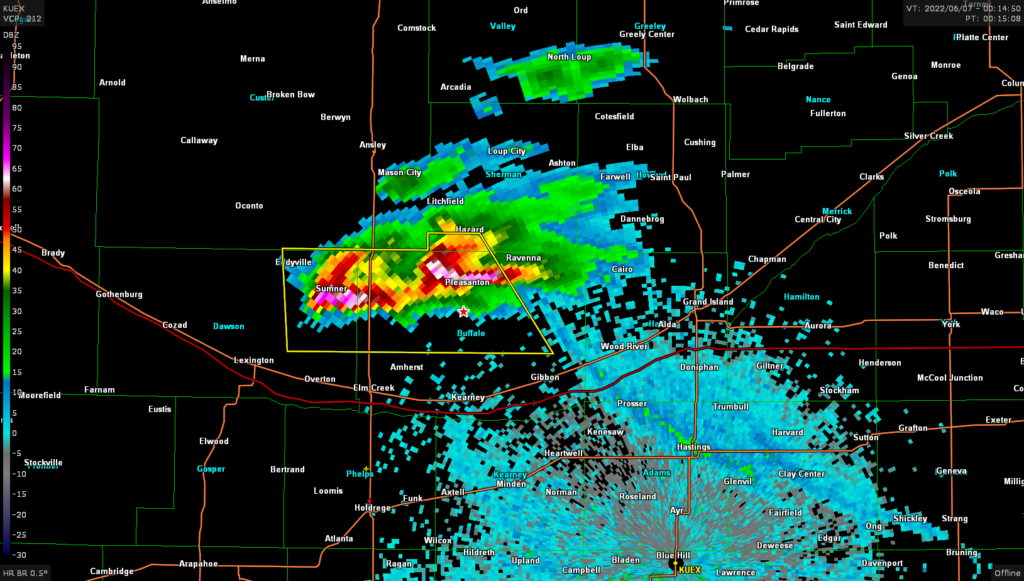 I continued dropping south to stay in front of the storms and around 0045z the western cell went tornado warned. While I was in decent position there was a lot of rain in there to see if anything was actually happening.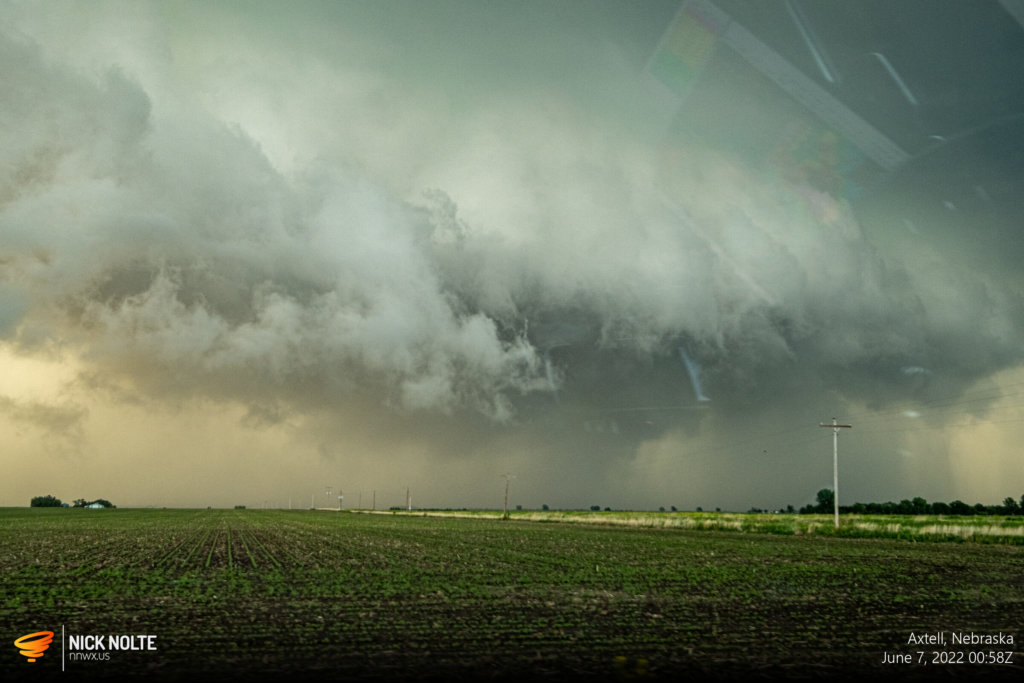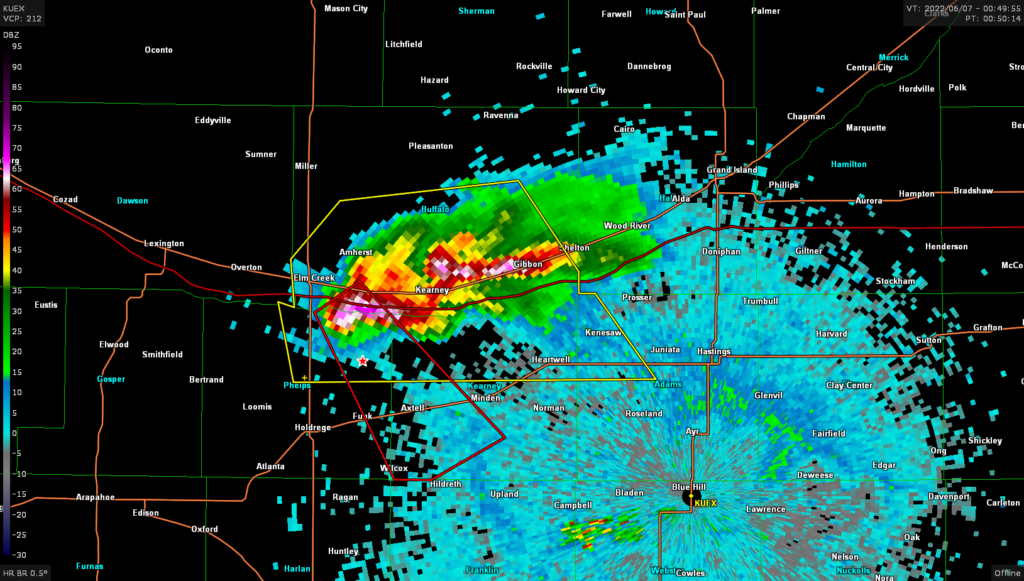 I continued dropping south staying in front of the cells as they continued to be tornado warned.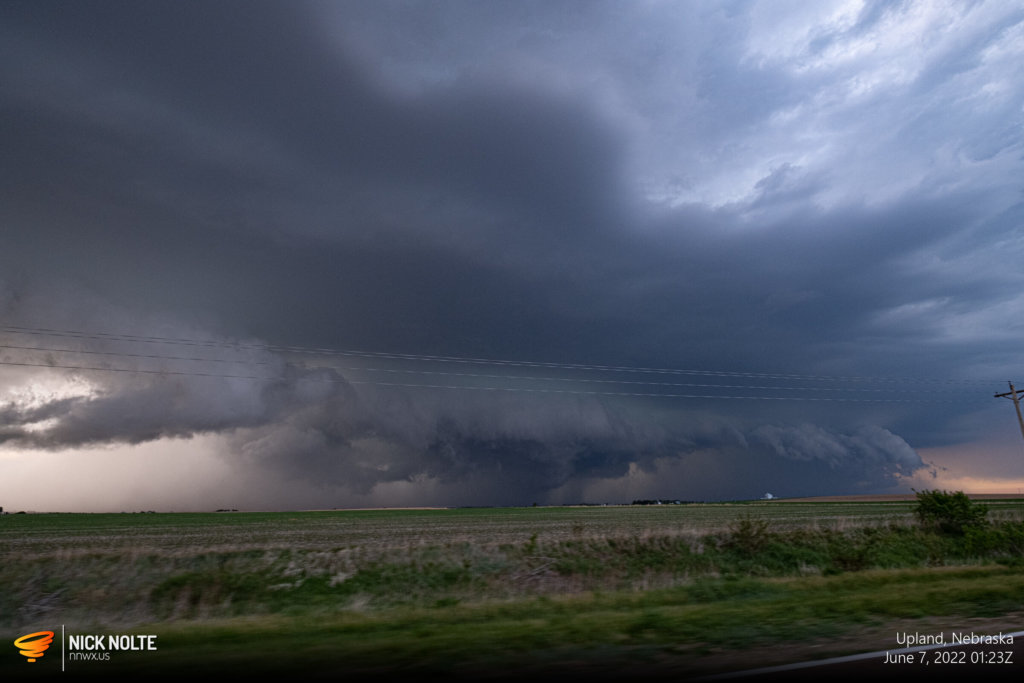 I eventually stopped along US 281 north of Red Cloud to get some final shots of the storm and darkness was beginning to set in. While the storm was no longer tornado warned, it still looked really good and even had a nice hail shaft.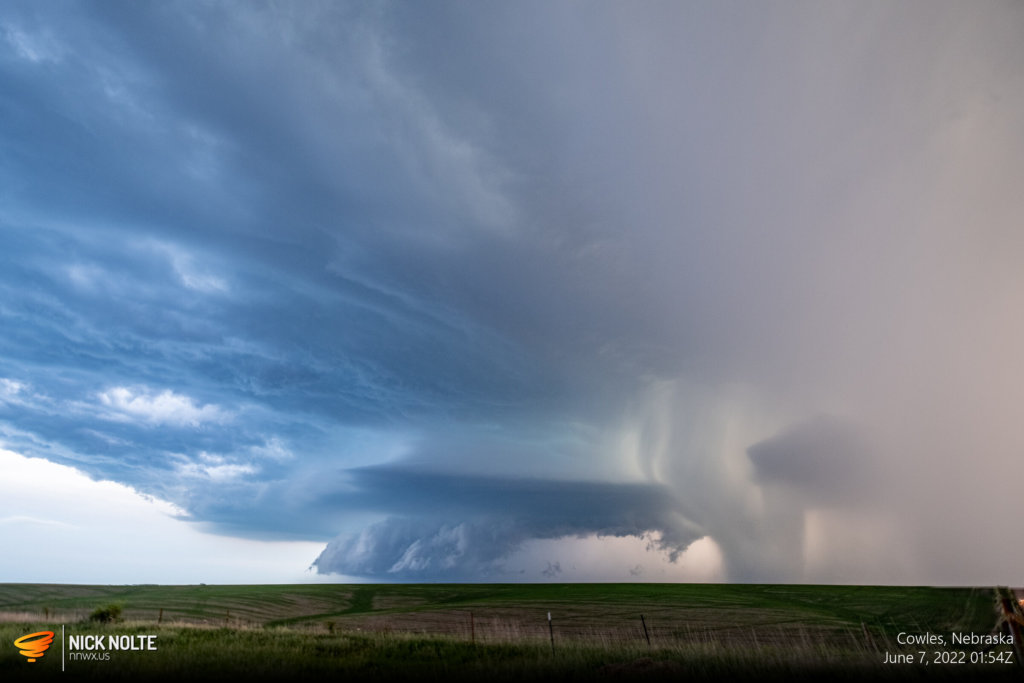 Shortly after this I started to head home and as the sunset deepened the color of the sky I stopped to take some cool photos of the wind farm with the red backdrop.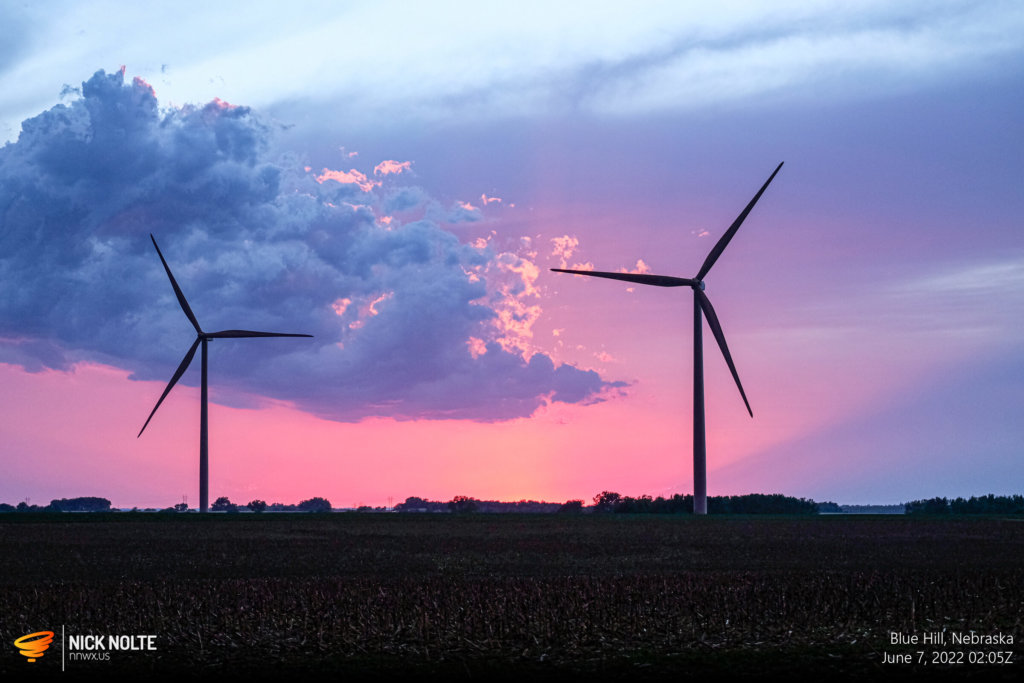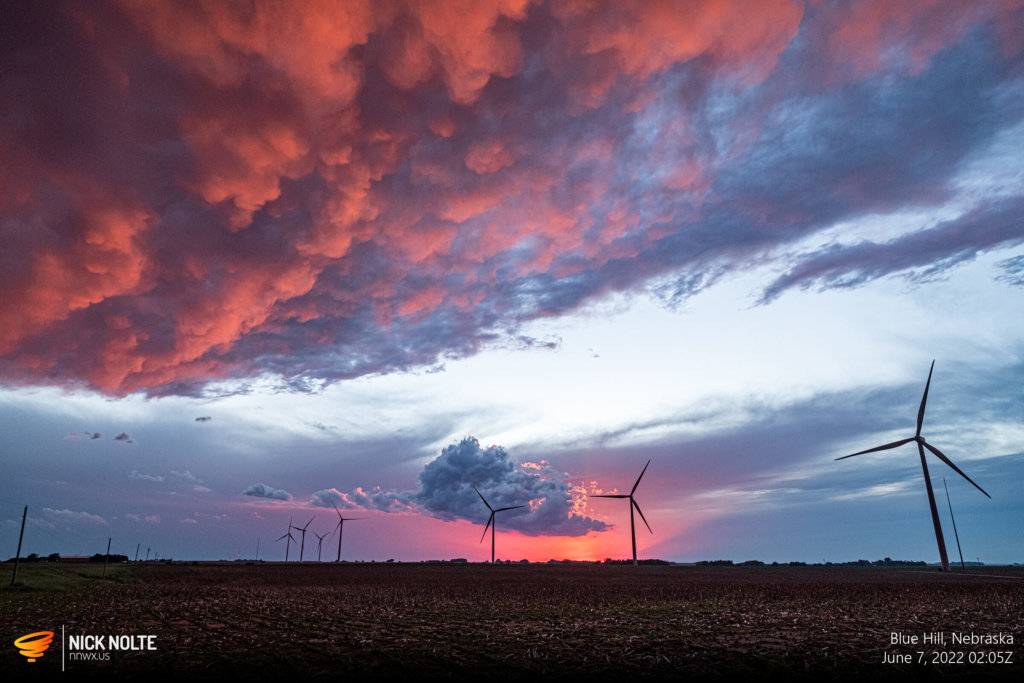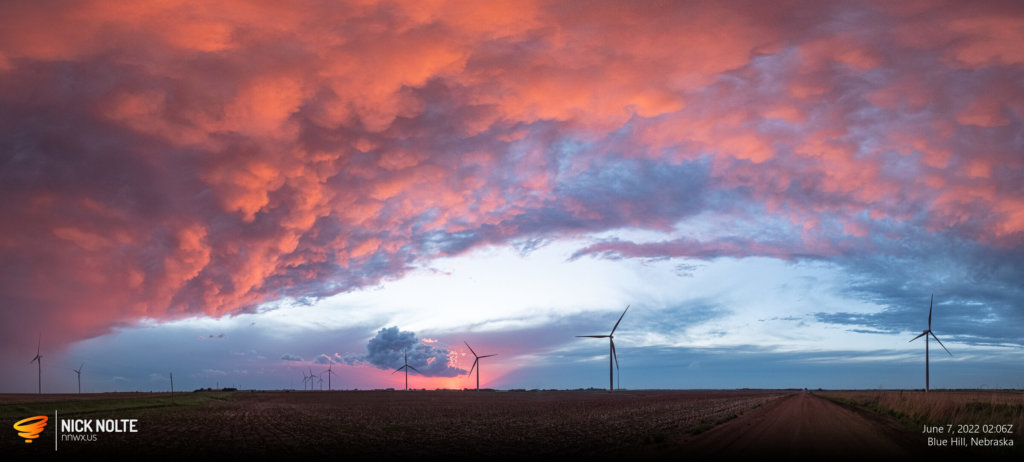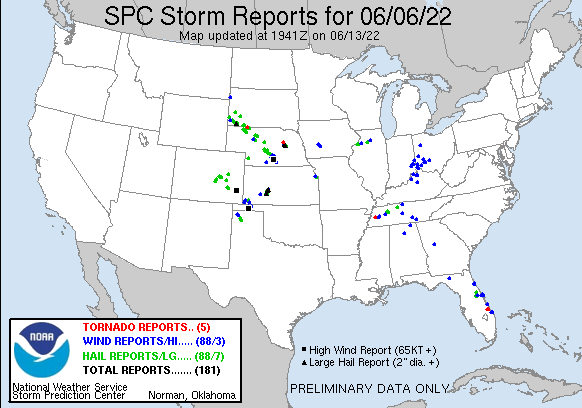 Chase Recap
| START | END | DURATION |
| --- | --- | --- |
| Grand Island, NE @ 06/2317Z | Grand Island, NE @ 07/0255Z | 03 hours, 38 minutes |
| INTERCEPTS | CHASER ENCOUNTERS |
| --- | --- |
| None | None |
Chase Map