| 0 | 1.00" | 60 | 172 |
| --- | --- | --- | --- |
| TORNADOES | HAIL | WIND | MILES |
An overnight MCS across Oklahoma and it's associated outflow combined with a frontal zone setup a potent environment across Western Nebraska and storms were expected to fire along the front later in the afternoon. It looked like a MCS type event again so I hadn't planned on chasing, but initiation held off until later in the day so I was able to just head out late to check it out.
SPC had a 5% tornado outlook along the front and remnant outflow zone and they issued a mesoscale discussion around 20z indicating that storms were attempting to initiate along the front in Western Nebraska.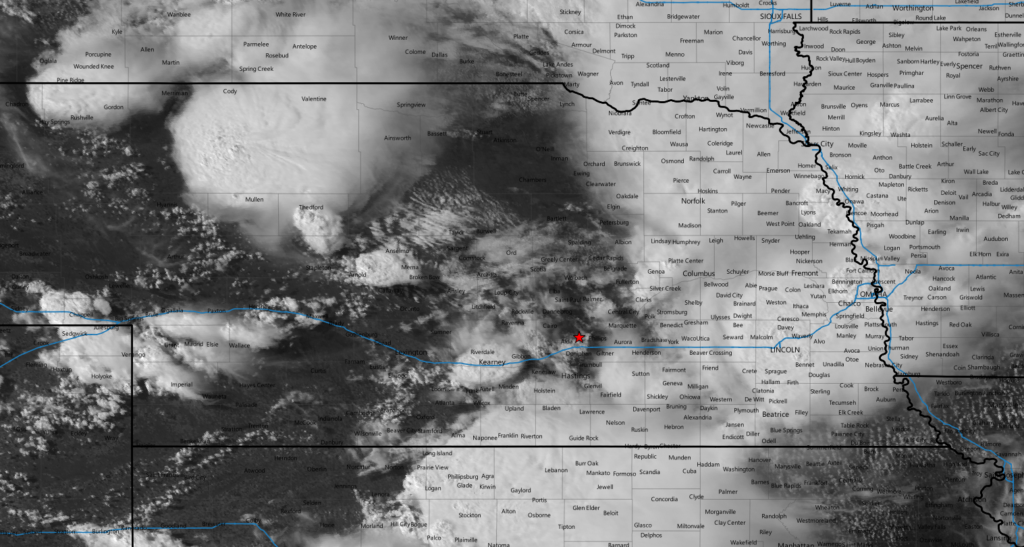 At 22z a cell was ongoing near Kearney and additional development was occurring back along the front. At 0z I decided to head down I-80 and check things out. My initial plan was to just intercept the Kearney cell a little bit down the road but it fell apart before I even left Grand Island so I decided to just blast west and hit the cells along the front.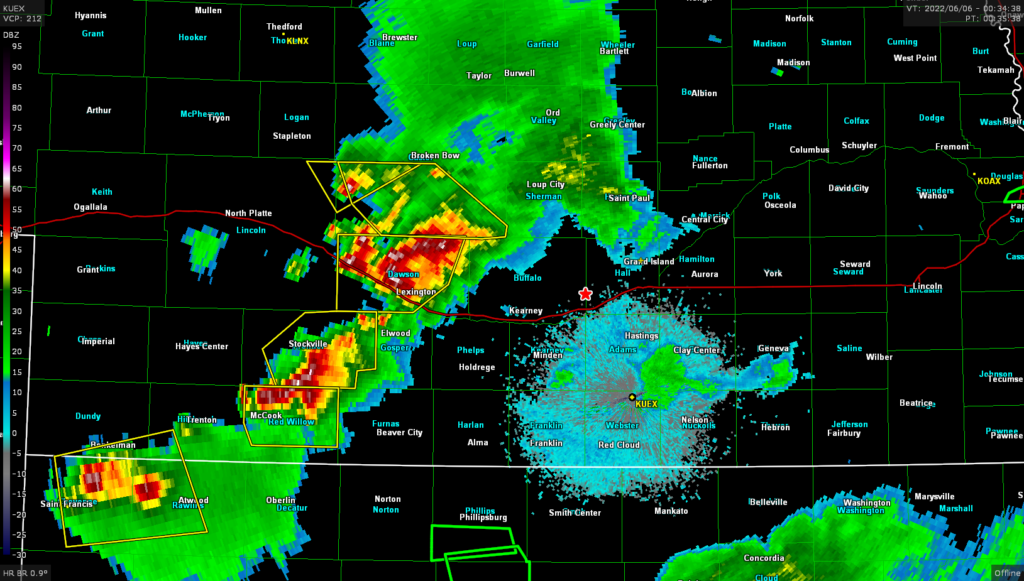 As I was heading west to catch the east moving storms I opted to travel on US 30 instead of I-80 in case I needed to reverse course or reposition. Sometimes having several miles between exits causes issues! The cell north of Lexington continued to strengthen so that was the one I was targetting. I eventually caught up to the storm near Overton and got visual on a cool bell shaped updraft.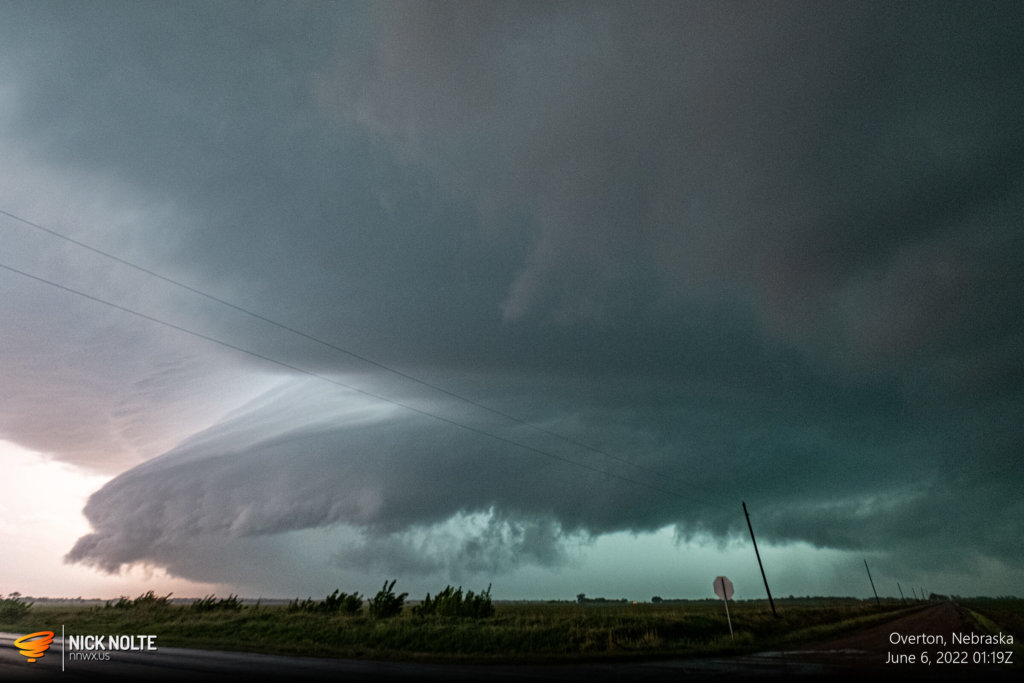 I sat and watched this cell for a few minutes before bailing back east and repositioning to the south along US 183 between Elm Creek and Holdredge.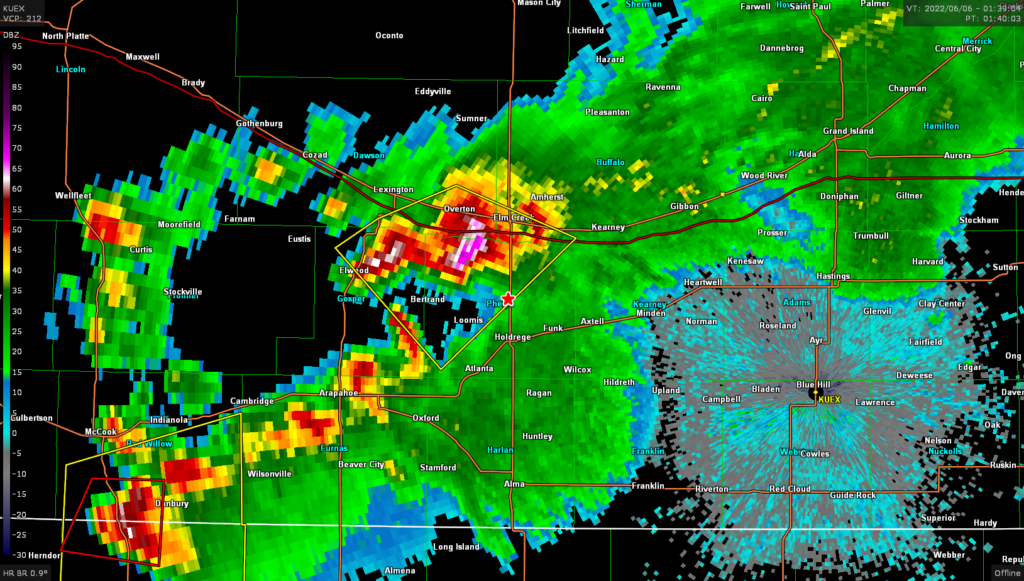 I did end up following this cell for a little bit but after the sunset the storm began to dissipate and eventually completely died.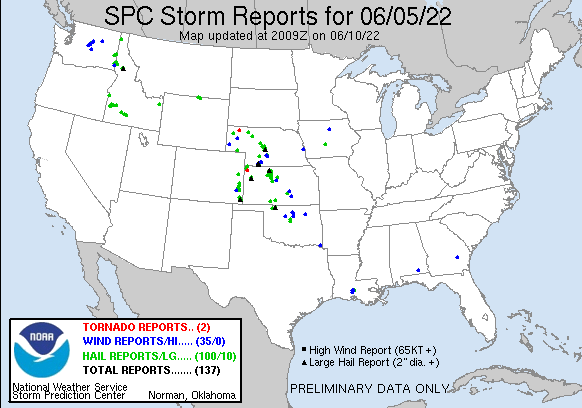 Chase Recap
| START | END | DURATION |
| --- | --- | --- |
| Grand Island, NE @ 06/0004Z | Grand Island, NE @ 06/0311Z | 03 hours, 7 minutes |
| INTERCEPTS | CHASER ENCOUNTERS |
| --- | --- |
| None | None |
Chase Map