| 0 | 1.50" | 70 | 674 |
| --- | --- | --- | --- |
| TORNADOES | HAIL | WIND | MILES |
I didn't write a blog for the previous day as I didn't take any photos or video but after a late night chase that ended near Burwell where softball size hail fell it was a late drive home. Originally I was debating driving towards the day 2 target and staying at a hotel overnight but decided to head home instead.
A strong surface low was forecast to progress across Nebraska into the Sioux Falls area during the day providing two corridors of severe weather and heightened tornadic activity. The warm sector across eastern South Dakota into Minnesota would be the prime corridor for tornadoes while the cold front and dryline were also a target although lapse rates weren't expected to be as good.
Since I opted to travel home the previous day the main target in Central Minnesota was going to be a long drive so I opted to attempt to play a secondary target along the southern portion of the northern target, probably south of I-90 into Northern Iowa. I left Grand Island around 14z northeast along US 30 with an original target around Blair or Sioux City.
As I arrived in Columbus, I stopped to re-evaluate the situation and decided that it was probably a better idea to head straight north rather than continue to the river so I went north on US 81 towards Yankton as the storms continued to develop to the west.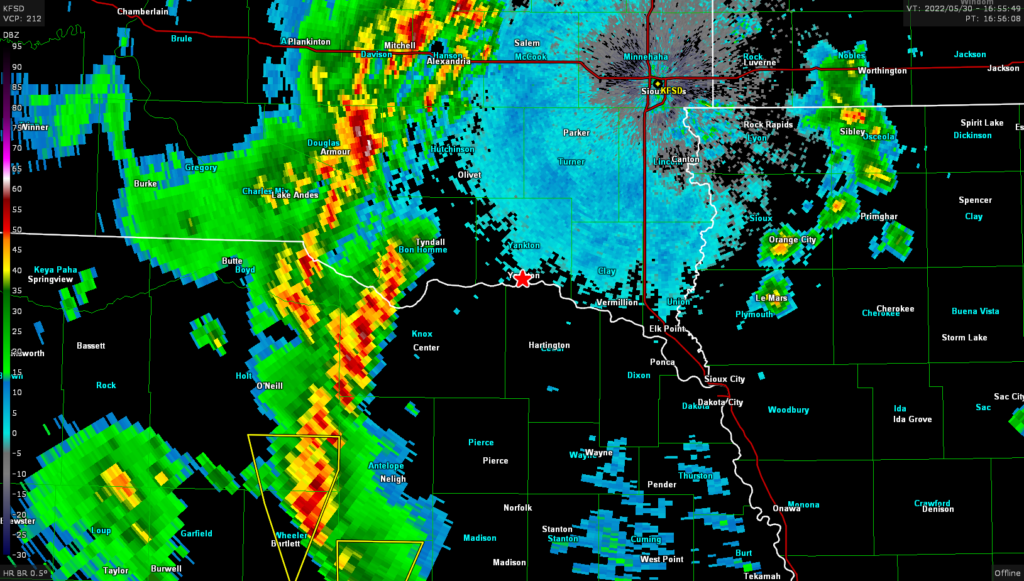 It was around this time the SPC issued a mesoscale discussion for the area noting that a tornado watch was incoming soon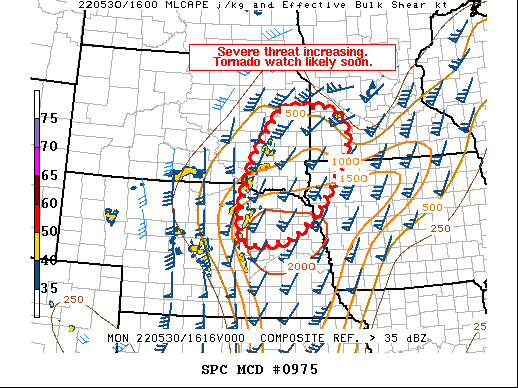 I continued north and decided to head to Sioux Falls to get some distance on the storms to the east to let them cook for a little bit. I arrived around 18z and waited around for a little bit before dropping back south to finally get a visual on one of the storms.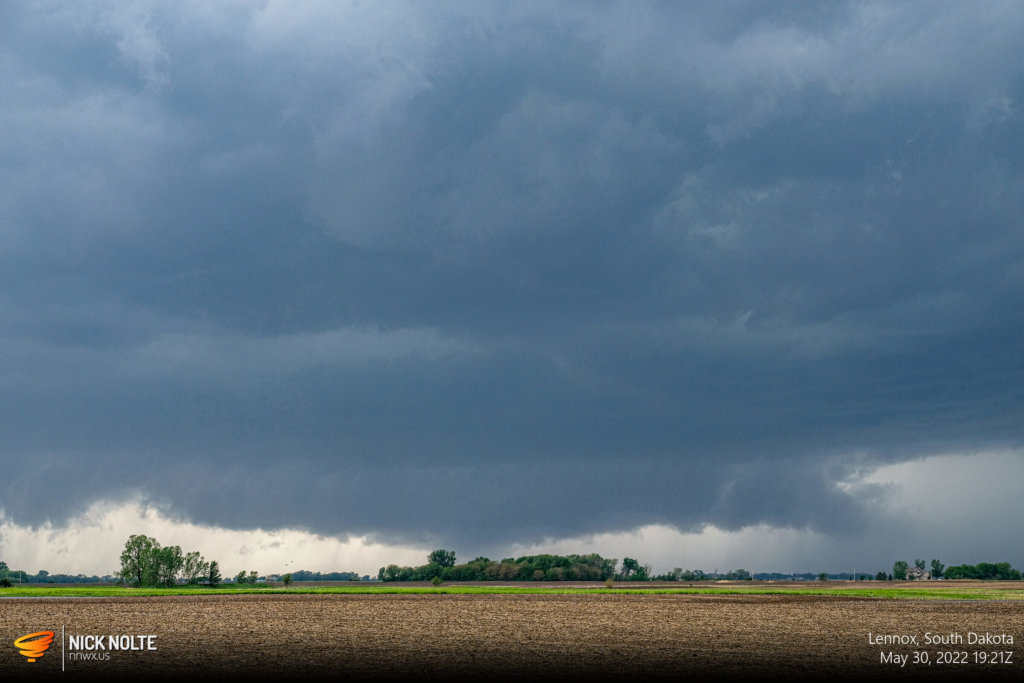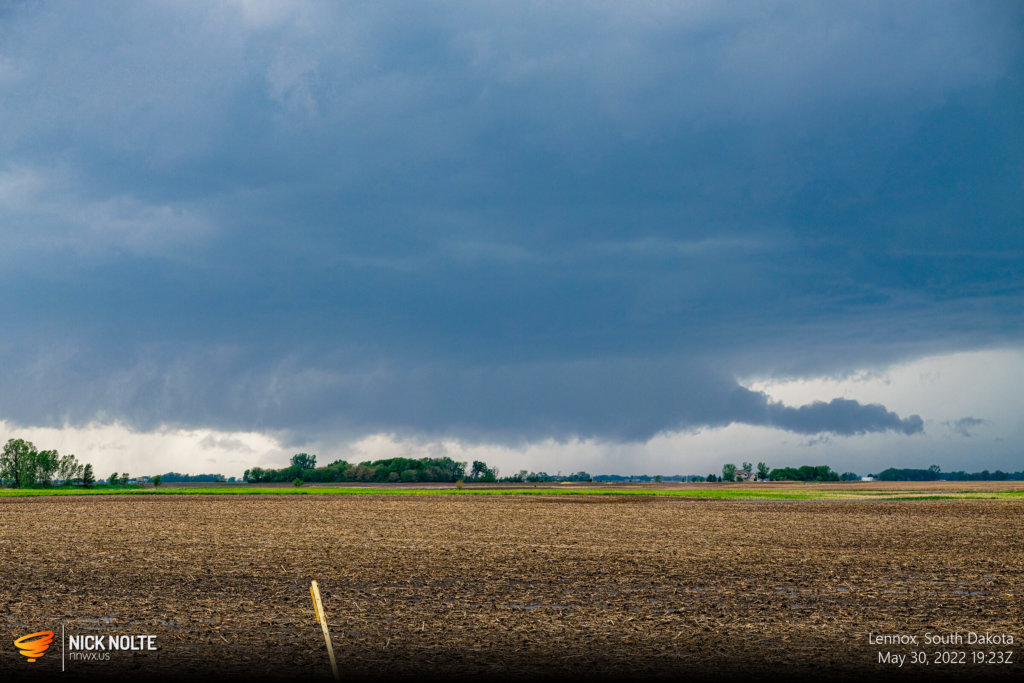 As the line of storms started to build south I decided to bail due east to get well in front of the line to intercept the southern cells as they moved north-northeast. After a couple hours I arrived near Sibley, IA and got in decent position for the cells coming up.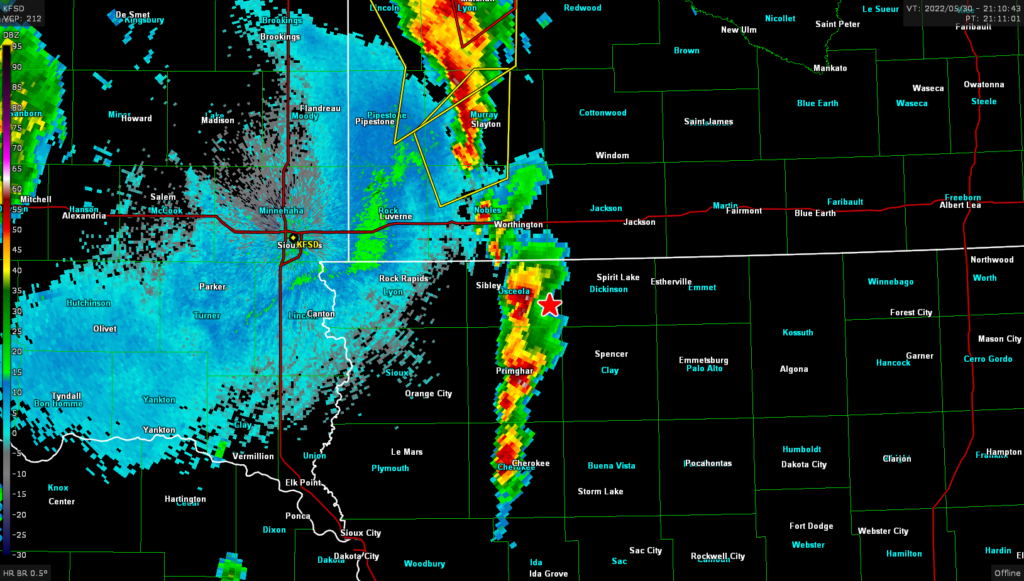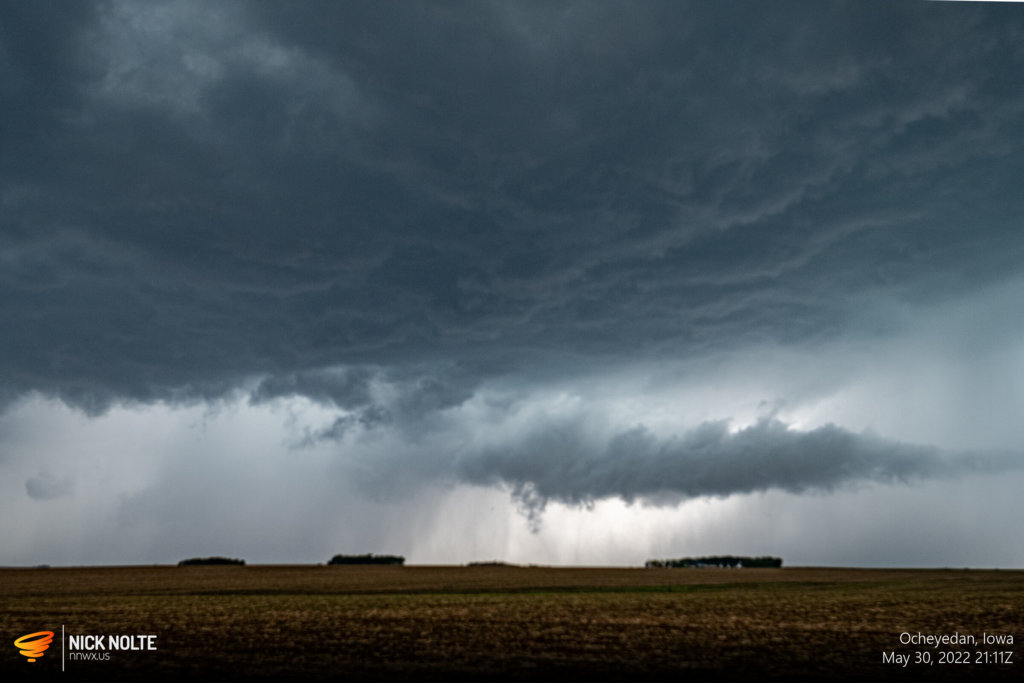 At this point the storms were racing off to the north and it appeared that additional storms may develop further south so I bailed towards Des Moines. North of Ames around 1z I stopped to watch the final storm of the day blow by.

All day storms were moving northeast at 60mph so everytime it was a stop and watch it go by then reposition to intercept the next storm in the line. All in all, it was a decent day of hopping from storm to storm.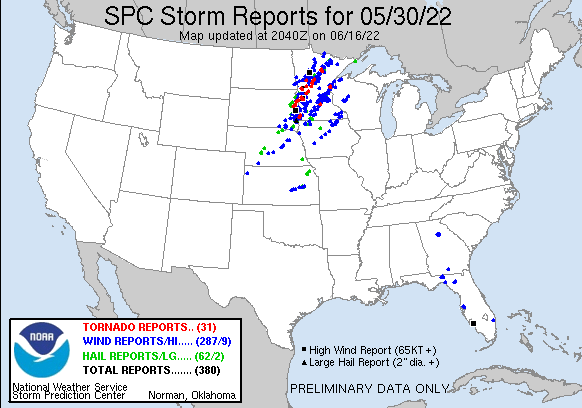 Chase Recap
| START | END | DURATION |
| --- | --- | --- |
| Grand Island, NE @ 30/1402Z | Atlantic, IA @ 31/0321Z | 13 hours, 19 minutes |
| INTERCEPTS | CHASER ENCOUNTERS |
| --- | --- |
| None | None |
Chase Map