| 0 | 0.00" | 50 | 50 |
| --- | --- | --- | --- |
| TORNADOES | HAIL | WIND | MILES |
June 25th was kind of an unexpected day for the local area. I wasn't even planning to chase but it's an easier decision when it ends up being a local event and you don't have to go very far from home. The early day SPC outlooks omitted Southern Nebraska as the synoptic setup was displaced further to the south and east.
The little bump into Southern Nebraska was added at the 1630z update as an MCV became a potential focus point for severe weather north of the primary synoptic area. This brought my local area into play and I kept an eye on it with plans to check it out after work.
A rather decent cell was ongoing near Hazard as I left town and headed northwest along Highway 2. The storm went severe warned but as that happened a new cell began to fire further east near Cairo so I decided to just watch that one while keeping an eye on the cell to the west.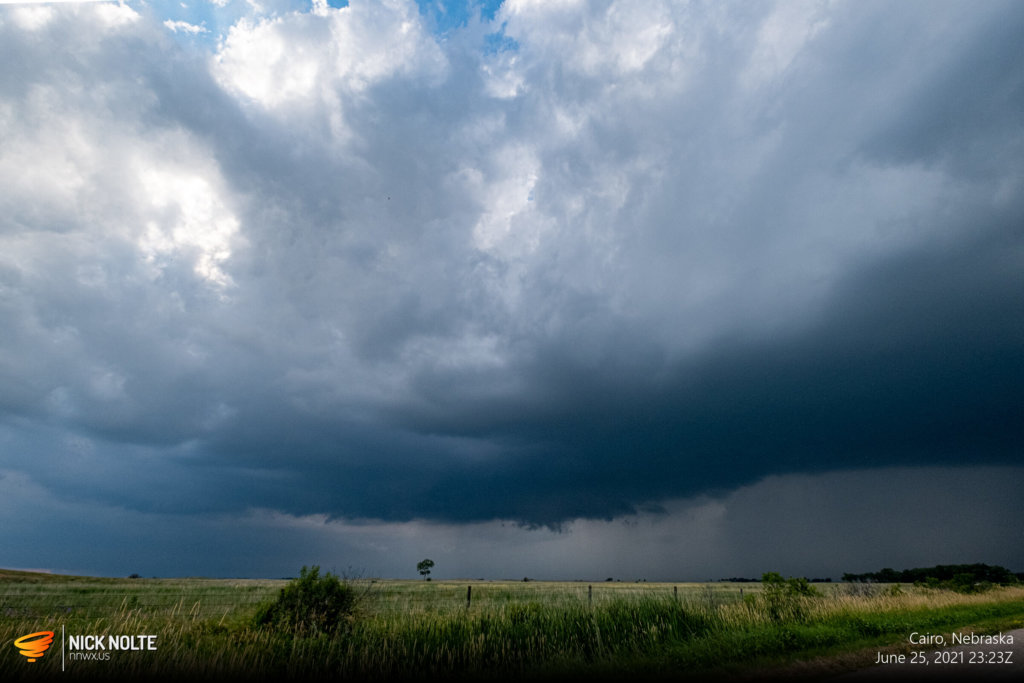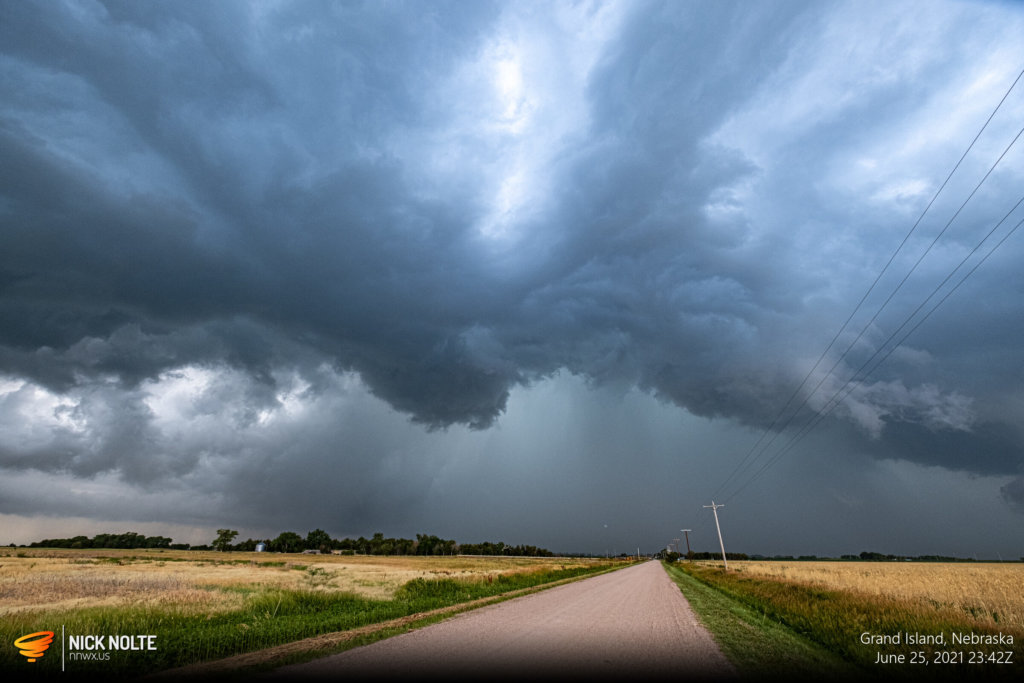 Eventually as the west storm caught up to the cell I was on it started to fall apart as the eastern cell sort of took over just before the storm crossed Highway 281.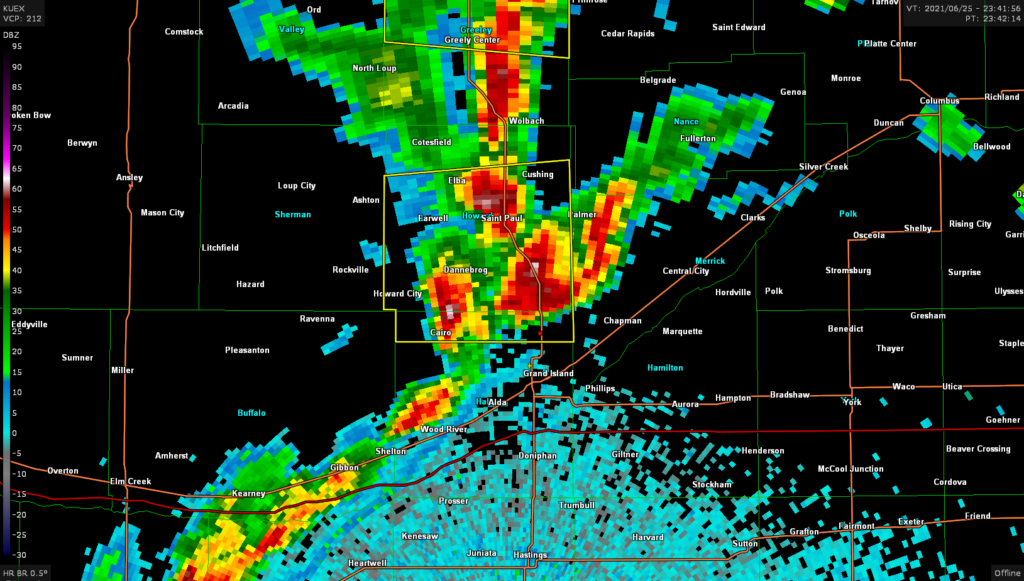 As the storm proceeded east of US 281 I decided to call it a chase and head home as darkness descended. A nice little surprise chase near home.
Chase Recap
| START | END | DURATION |
| --- | --- | --- |
| Grand Island, NE @ 25/2259Z | Grand Island, NE @ 26/0026Z | 01 hours, 27 minutes |
| INTERCEPTS | CHASER ENCOUNTERS |
| --- | --- |
| None | None |
Chase Map