| 0 | 1.00" | 50 | 253 |
| --- | --- | --- | --- |
| TORNADOES | HAIL | WIND | MILES |
June 22nd gave a nice opportunity for a local chase, while tornado risk was low there was a warm front extending from a low over Eastern Wyoming draped across South Dakota and Nebraska that was expected to lift north throughout the day. Initiation was expected north of the front in Northeast Nebraska into Iowa.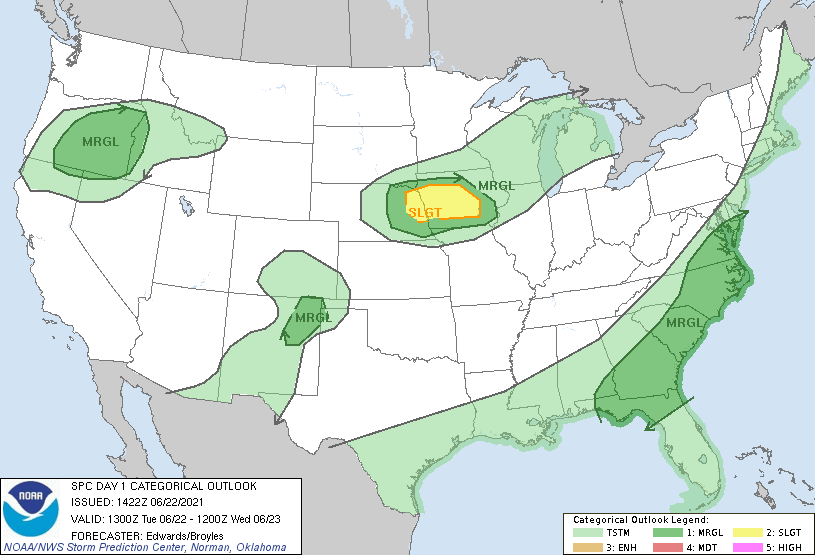 SPC had a slight risk forecast from about Columbus to Iowa City. My plan was to head up to O'Neill or Norfolk, somewhere along the US 275 corridor to be in position for initiation. I left Grand Island around 20z and initially I went up 281 to head to O'Neill but by the time I got to St. Paul the positioning of the cumulus field suggested I'd need to be further east so I jogged over and drove up to Neligh instead. As I approached Neligh, storms were starting to pop just north of there.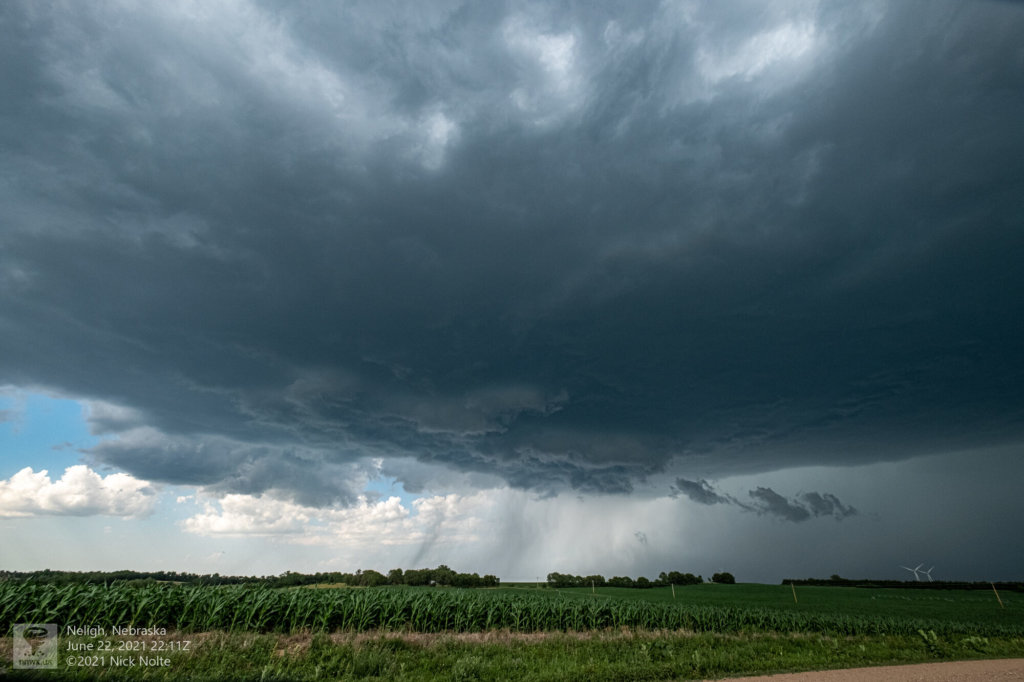 I continued to track along with this storm as it drifted off to the southeast towards Norfolk. As it did the hail core on the storm became very strong and reports of golf balls started to roll in. The storm took a right turn before Norfolk and started to head south-southeast towards Columbus.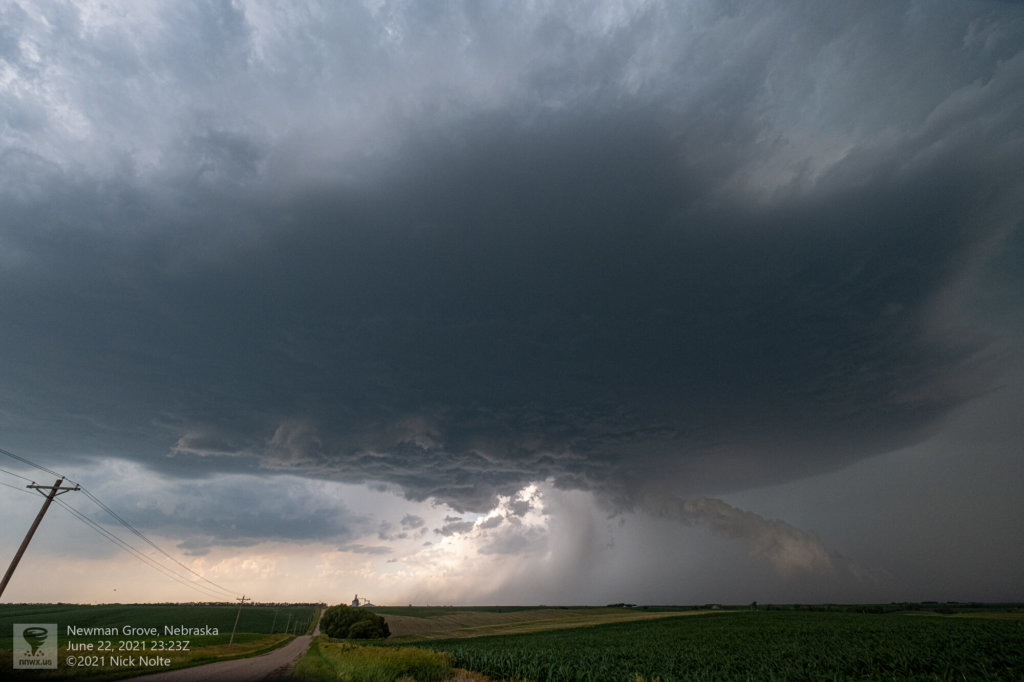 The storm continued south squeaking by Columbus on the west side of town as the hail core continued to dump golf balls but never really did get any low level development started. I called the chase shortly after and headed home. The storm ended up dissipating after 2z when it passed south of Interstate 80.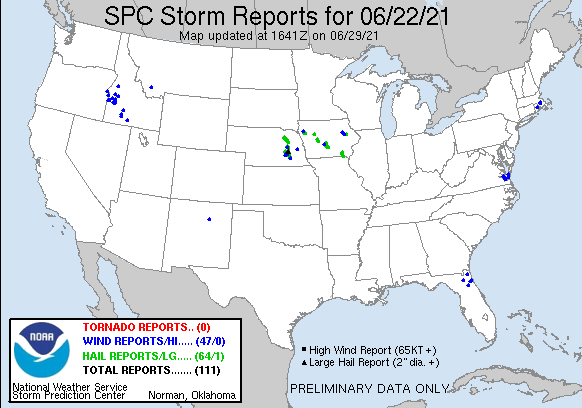 Chase Recap
| START | END | DURATION |
| --- | --- | --- |
| Grand Island, NE @ 22/1947Z | Grand Island, NE @ 23/0312Z | 07 hours, 25 minutes |
| INTERCEPTS | CHASER ENCOUNTERS |
| --- | --- |
| None | None |
Chase Map