| 0 | 0.00" | 60 | 865 |
| --- | --- | --- | --- |
| TORNADOES | HAIL | WIND | MILES |
The start of a three-day mini chase vacation in the Northern Plains as back-to-back-to-back days of severe potential across Nebraska and the Dakotas presented a great long weekend chase opportunity. The first day painted severe potential from the Black Hills eastward across South Dakota.
Given that the target looked to be north of Rapid City it meant an early morning start for me as I left home around 7am. I passed through Rapid City around 19z and continued northwest on I-90 towards Sturgis as it appeared cells were about to develop on the north side of the Black Hills.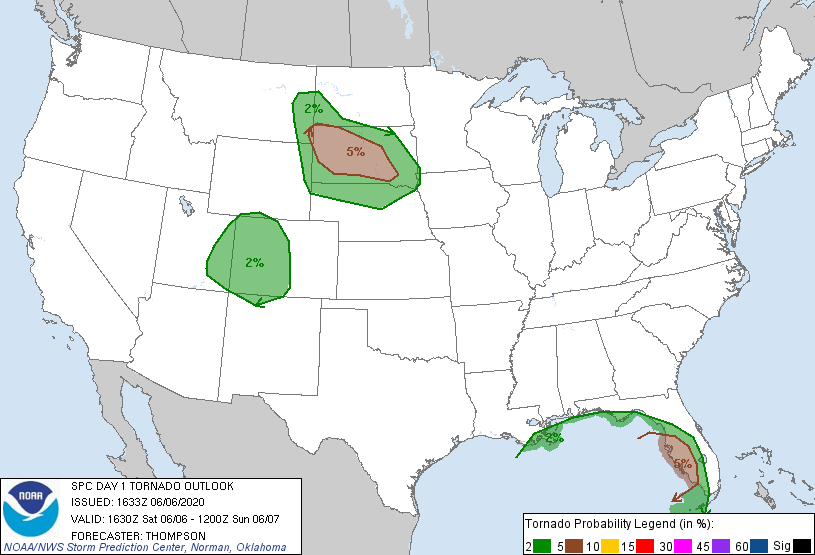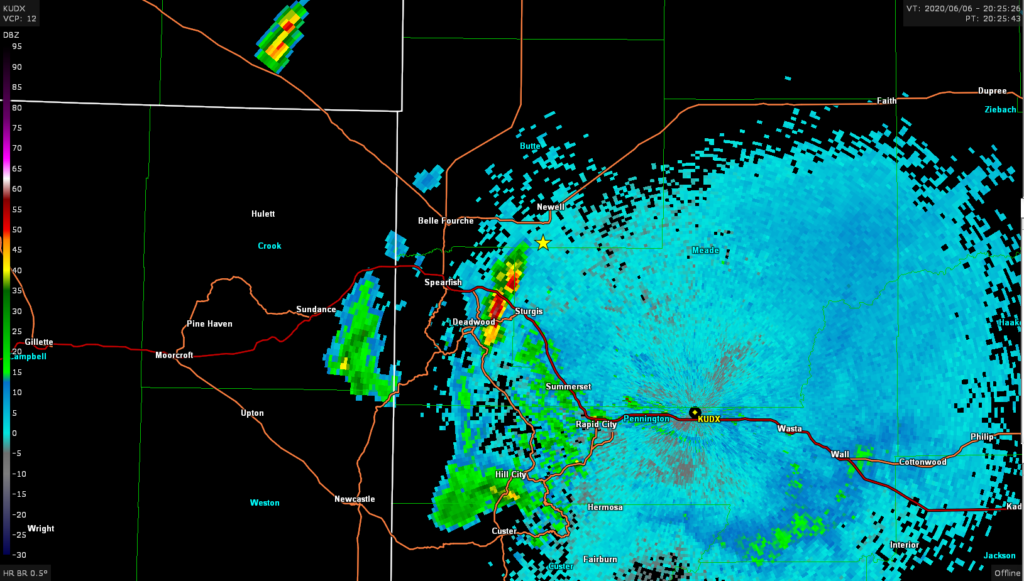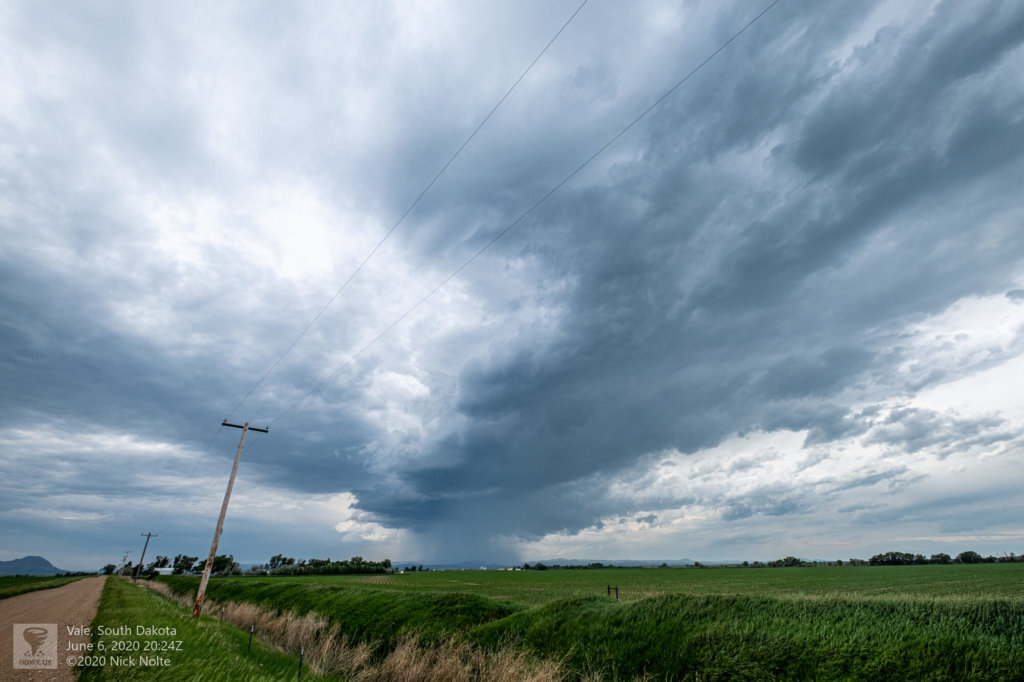 This little guy went up near Sturgis and I followed it for a couple hours as it drifted north past Belle Fourche. It never did get it's act together and dissipated shortly after crossing US 212.
After the storm dissipated, I thought the chase was pretty much over and began to head north towards North Dakota to get into position for the following day. However, as I traveled north, a line of storms developed stretching from Devils Tower back to Hot Springs so I decided to hold up and watch the line approach. What I got to witness here was one of the best shelf clouds I've seen in quite a while.

I was able to film from here for a quite a while and got a really cool time lapse.
As it got closer, it was time to bail east to keep ahead of it and while I was running I was able to get some cool shots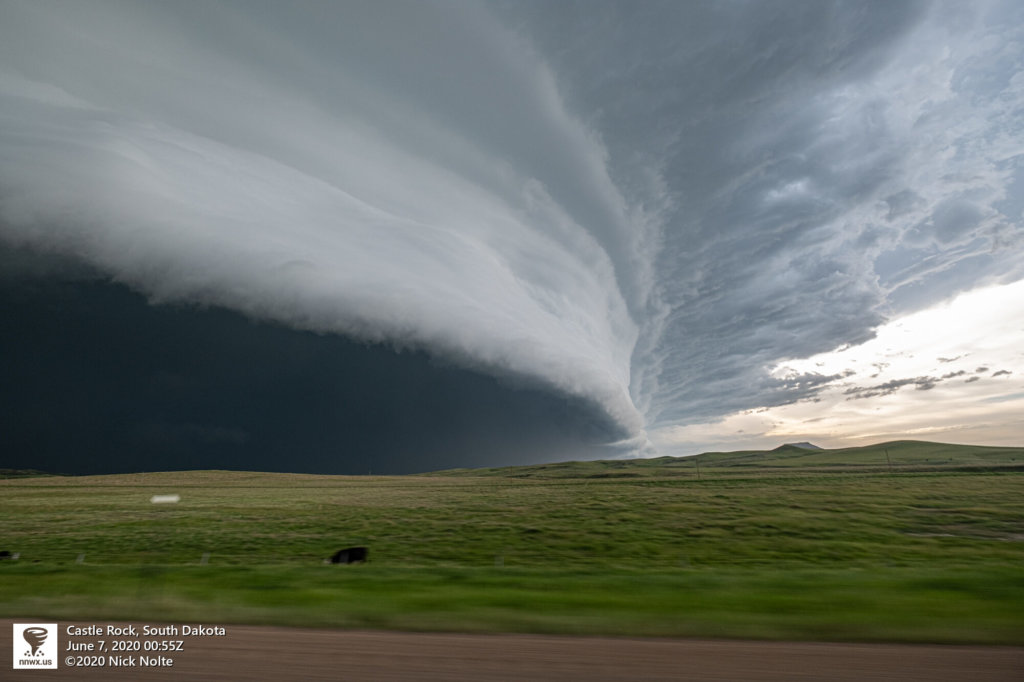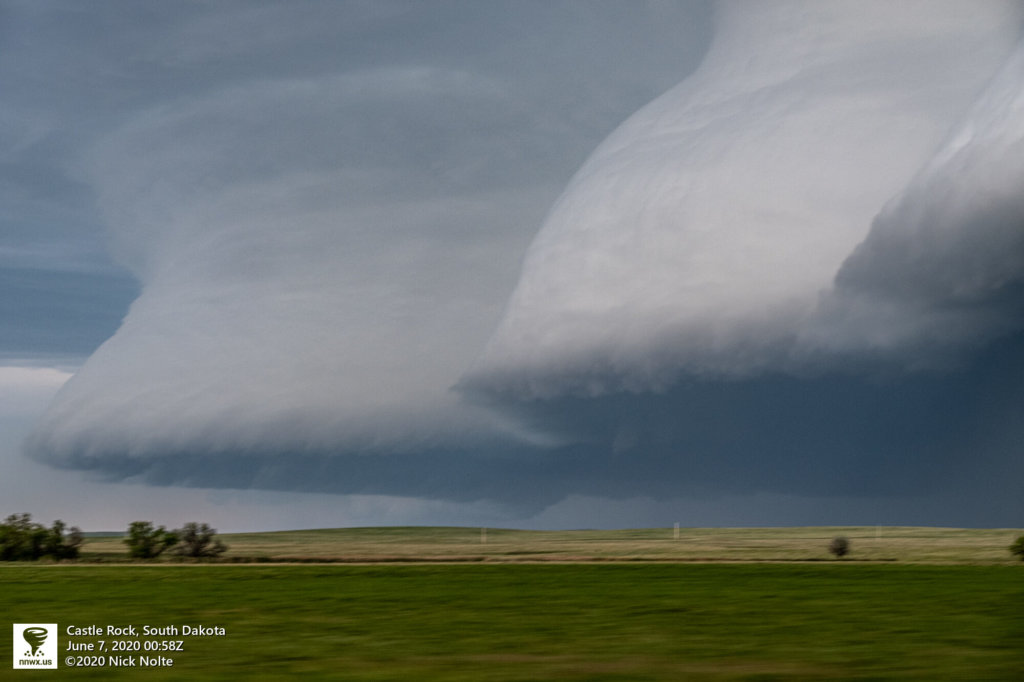 I managed to stay in front of the line all the way to the North Dakota border near Reeder where it finally caught up with me, but it had lost a lot of its punch by then. It was now dark as I approached Dickinson and I booked a room in Bismarck and finished up the drive to prepare for the next day.
The line of storms that provided the awesome shelf cloud photos ended up being part of a massive derecho that stretched from Eastern Utah to North Dakota. Winds over 100 mph were reported in Colorado and many locations along the path reported winds in excess of 75mph.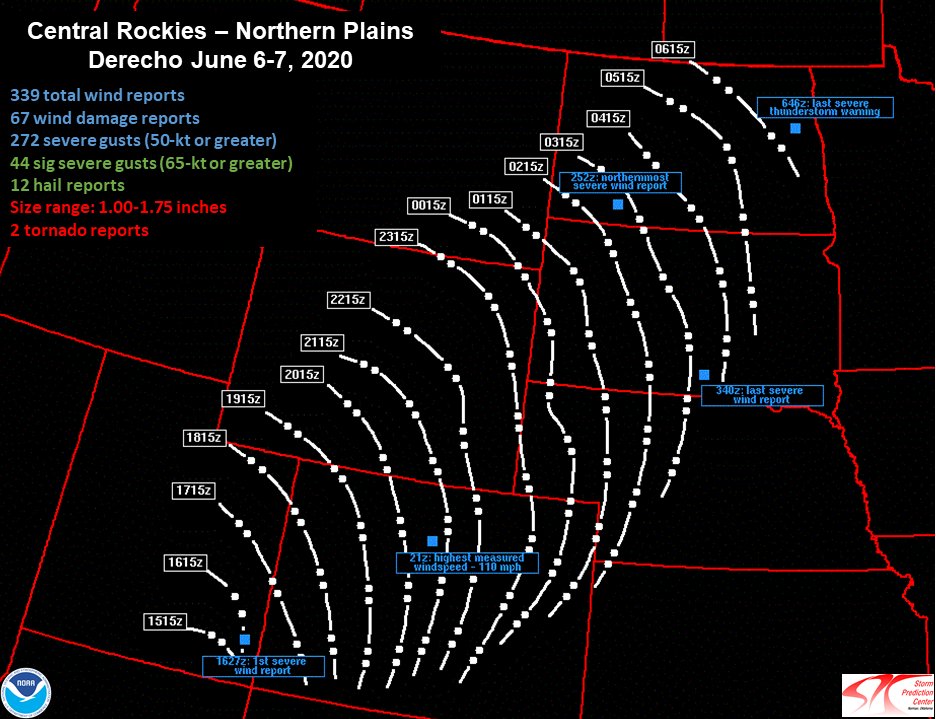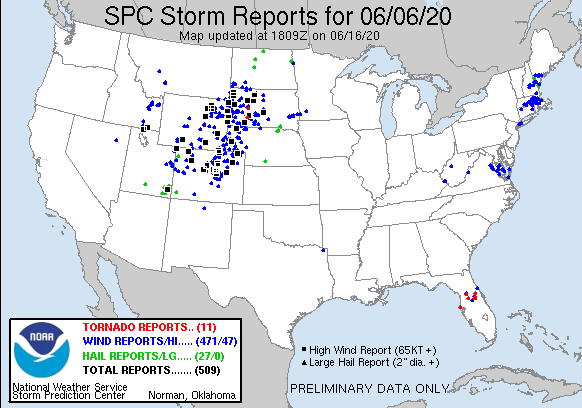 Chase Recap
| START | END | DURATION |
| --- | --- | --- |
| Grand Island, NE @ 06/1207Z | Bismarck, ND @ 07/0508Z | 17 hours, 1 minutes |
| INTERCEPTS | CHASER ENCOUNTERS |
| --- | --- |
| None | Bill Oosterbaan (4) |
Chase Map