| 0 | 2.00" | 70 | 793 |
| --- | --- | --- | --- |
| TORNADOES | HAIL | WIND | MILES |
June 20th offered a marginal day for possible severe weather as a surface trough through the Dakotas and Northern Nebraska with upper 50s dewpoints provided a decent environment for late day thunderstorms. Whether or not there would be a shot at a tornado was a different question as it appeared low level shear would be lacking. SPC mostly agreed with this as they did not outline any tornado risk in the area.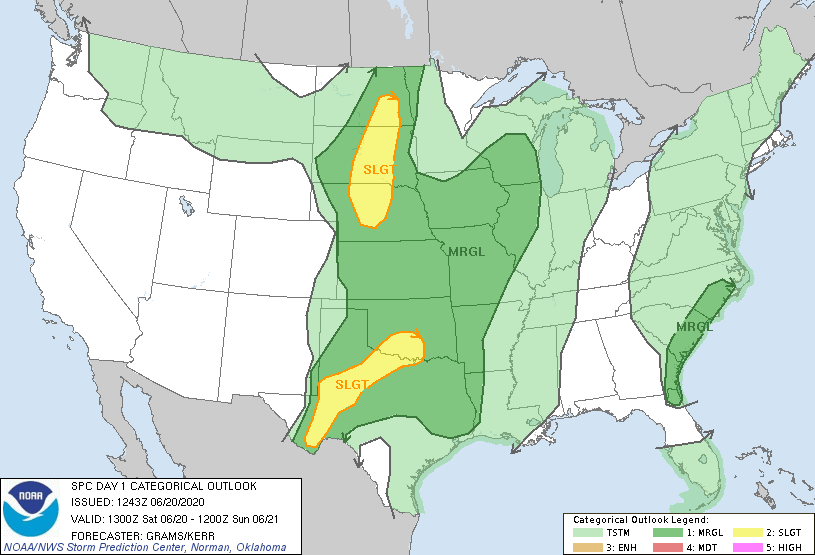 Normally I probably wouldn't have chased, but being a weekend and proximity to home I figured why not. I left home shortly before 14z and began the trek north planning to head O'Neill to reassess with my original target in South Dakota along I-90. Overnight MCS left most of the target area covered in clouds until they started to move out around 17z. A tongue of higher dewpoints seemed to pool across eastern South Dakota with late day dew readings in Aberdeen of 64°F.
By 18z a deepening cumulus field was present over North Dakota, but I wasn't planning on driving that far so I hung back around Lake Francis Case to see if anything would develop further south. Around 21z it finally looked like storms were going to fire further south along the surface trough as larger cumulonimbus was finally forming.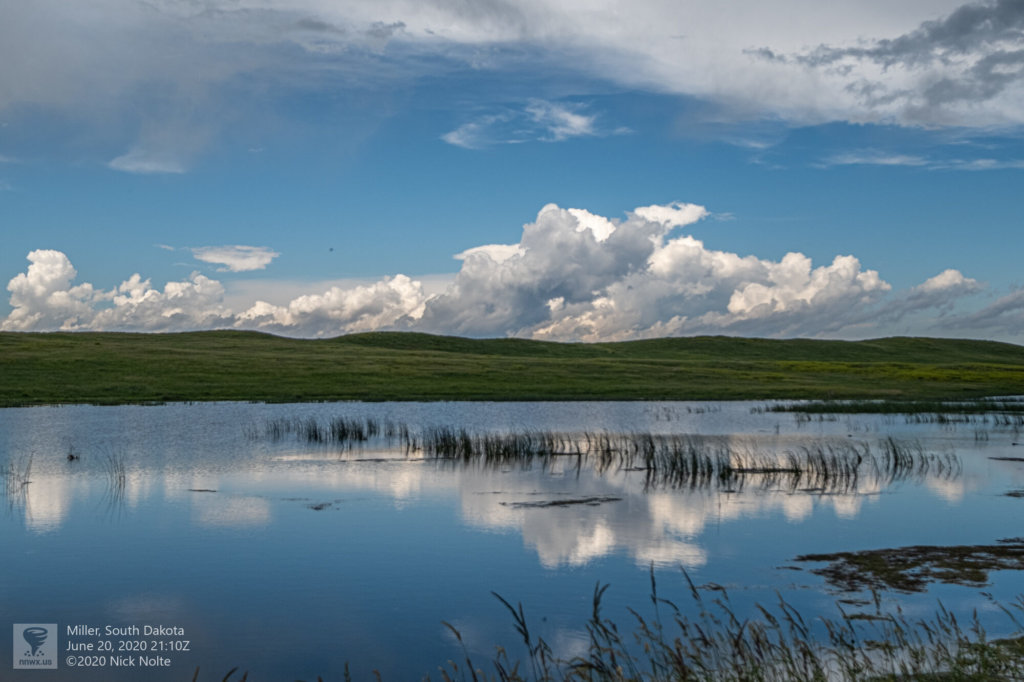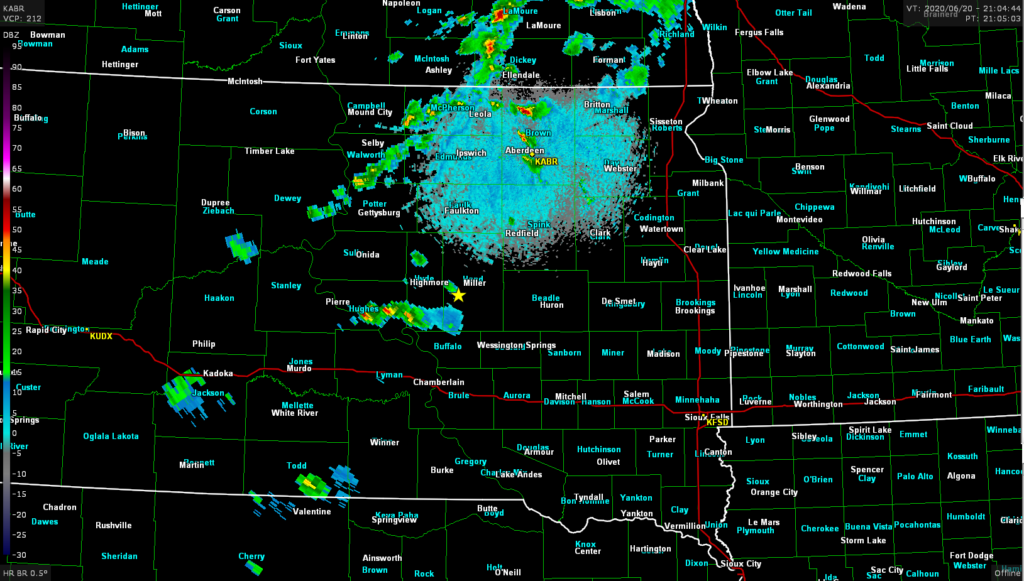 The storms were struggling to get their act together, but I stuck with them as they cycled while they drifted east southeast. I was between two cells, one to the north and one to the south. The storm that ended up passing near Chamberlain dropped some nice 2-inch hailstones.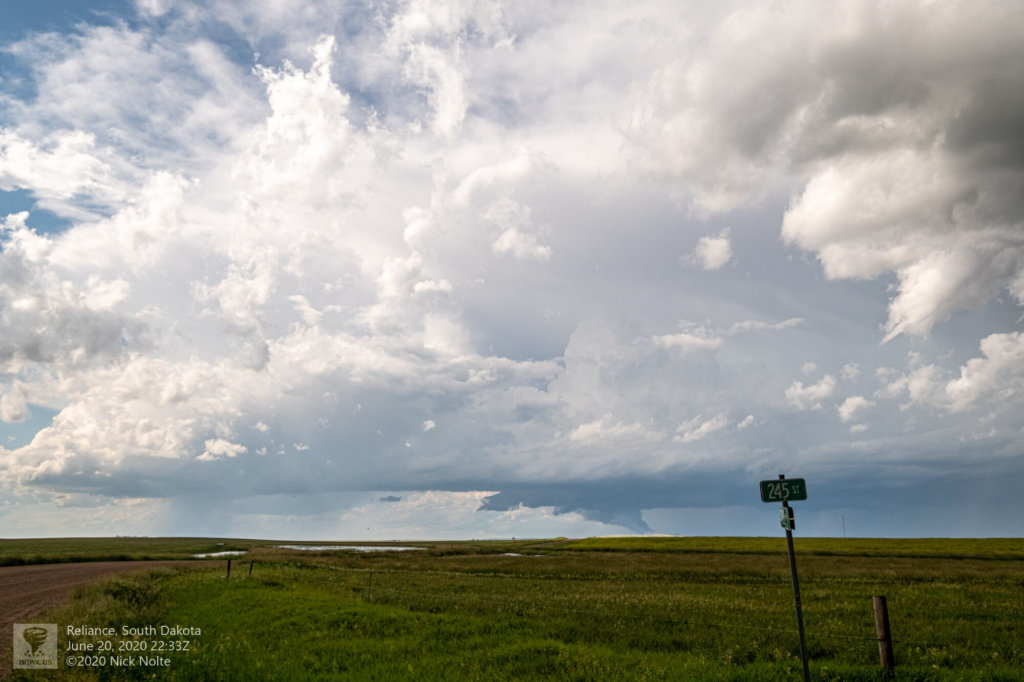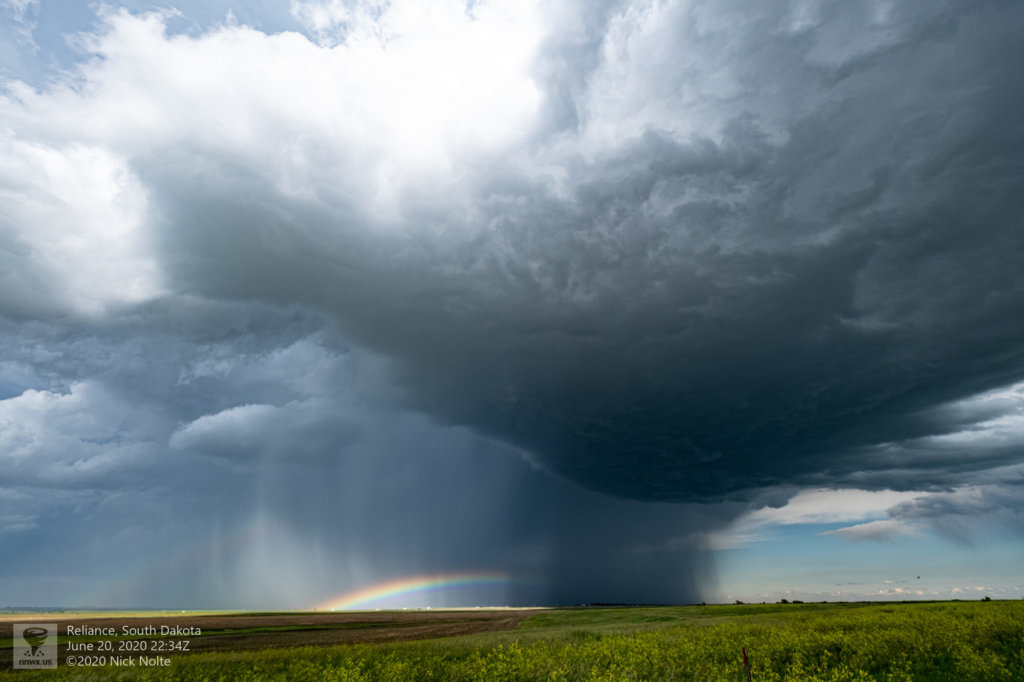 Eventually I began to head south to try to keep up with storms as they developed further and further south. Near Platte the cell I was tracking finally started getting organized and developed a rather stout wall cloud.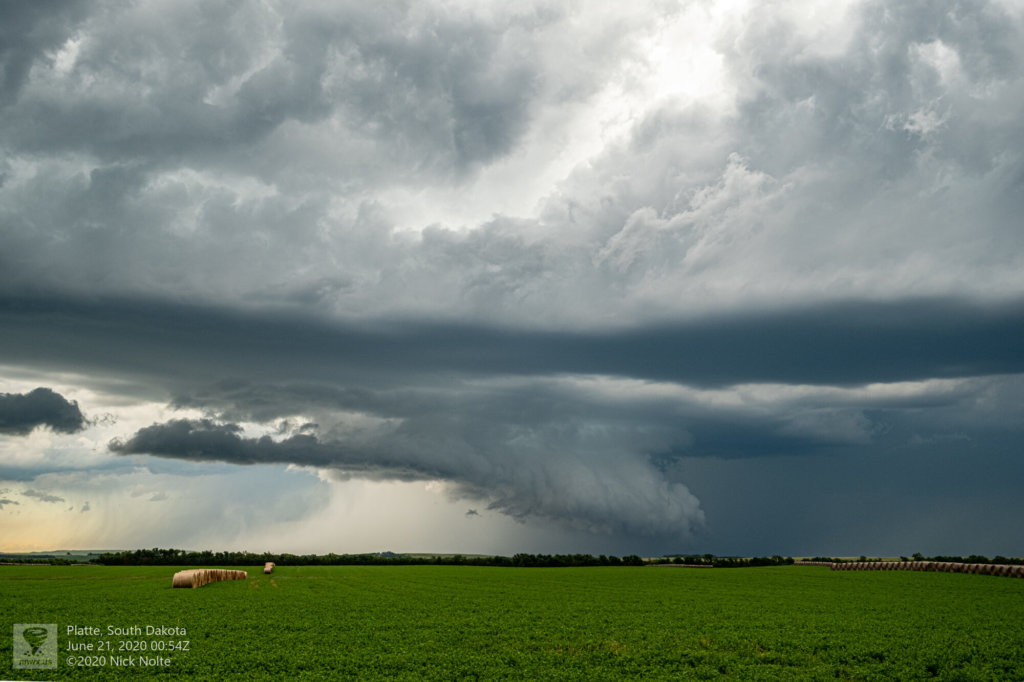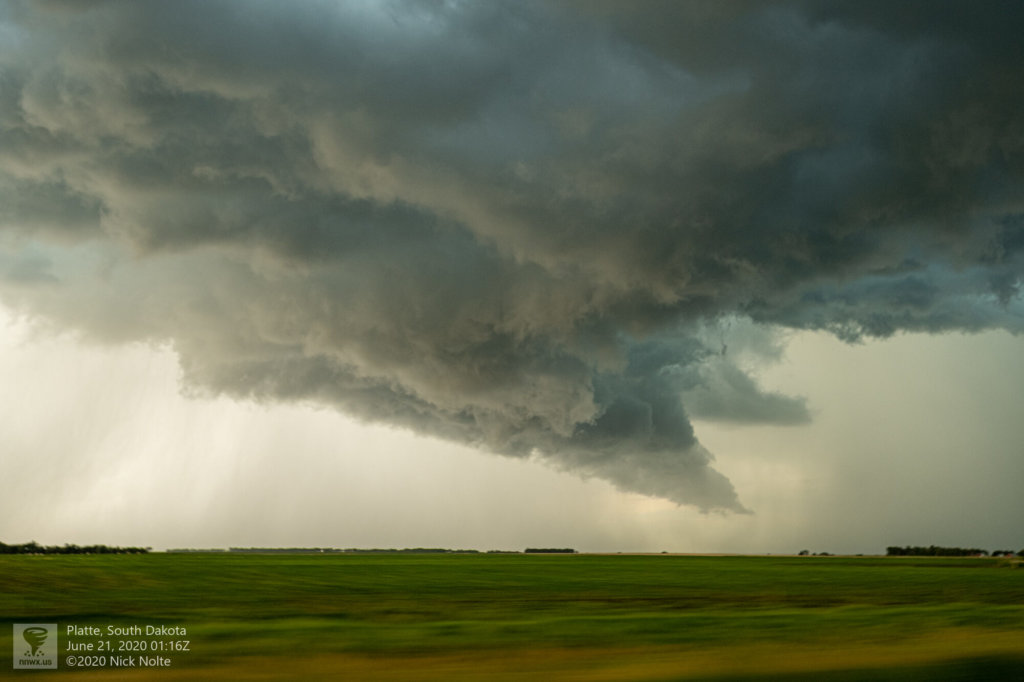 There was a few times, especially near Platte where there was a nice RFD cut and the wall cloud got really low and it looked like it was on the verge of producing a tornado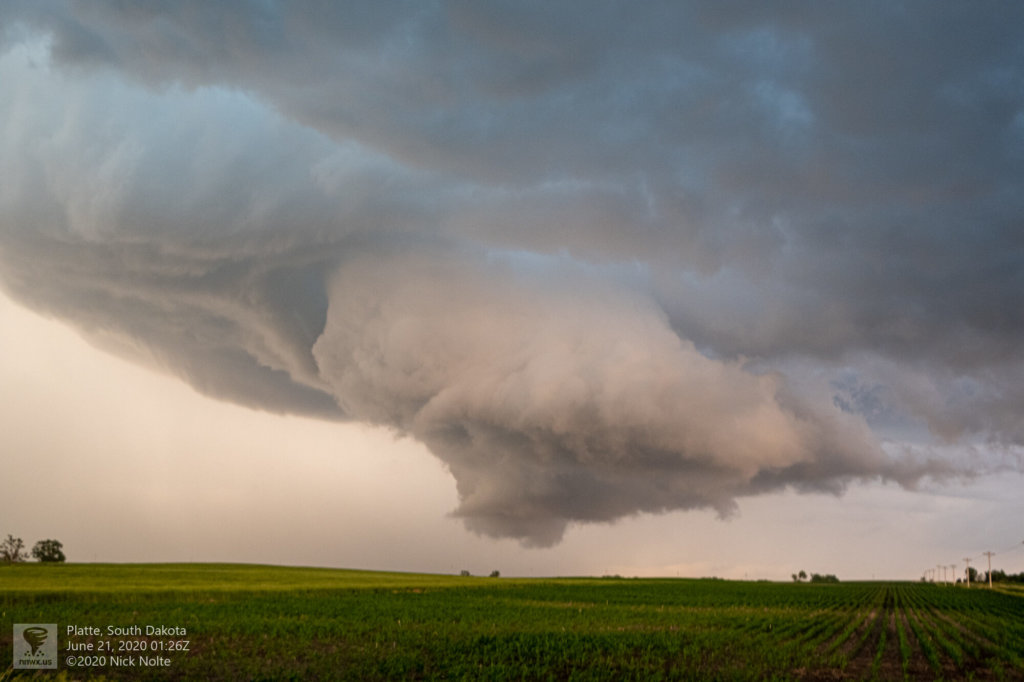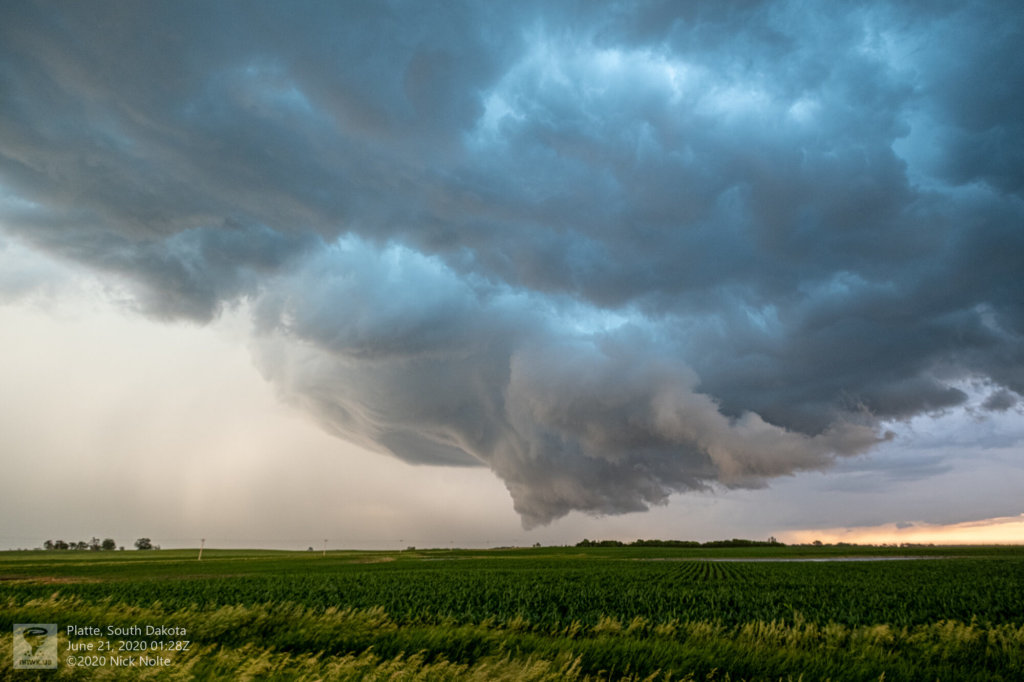 It never did produce a tornado despite looking pretty gnarly at times. As the sun started to set I began the trek back south to head home after a pretty decent day chase.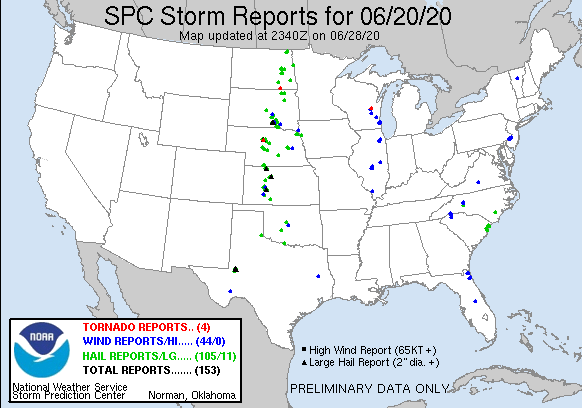 Chase Recap
| START | END | DURATION |
| --- | --- | --- |
| Grand Island, NE @ 20/1341Z | Grand Island, NE @ 21/0513Z | 15 hours, 32 minutes |
| INTERCEPTS | CHASER ENCOUNTERS |
| --- | --- |
| None | None |
Chase Map