| 0 | 1.25" | 50 | 771 |
| --- | --- | --- | --- |
| TORNADOES | HAIL | WIND | MILES |
The 17th featured an enhanced risk of severe weather across southern South Dakota including a 5% tornado risk from Pierre southeast into Iowa along with the possibility for large hail. Given it was a Saturday, Pierre isn't that far away so I decided to give it a go.
A frontal boundary was forecast to sag across South Dakota during the day while a moist and unstable airmass built up to its south setting the stage for severe thunderstorms in the afternoon. I took off from home at 15z and drove north intending to sit in Murdo to decide what to do. I arrived in Murdo at 20z with a newly minted Severe Thunderstorm Watch in effect and a cell already developing northwest of Pierre. I drove east on highway 45 out of Pierre to check out the cell.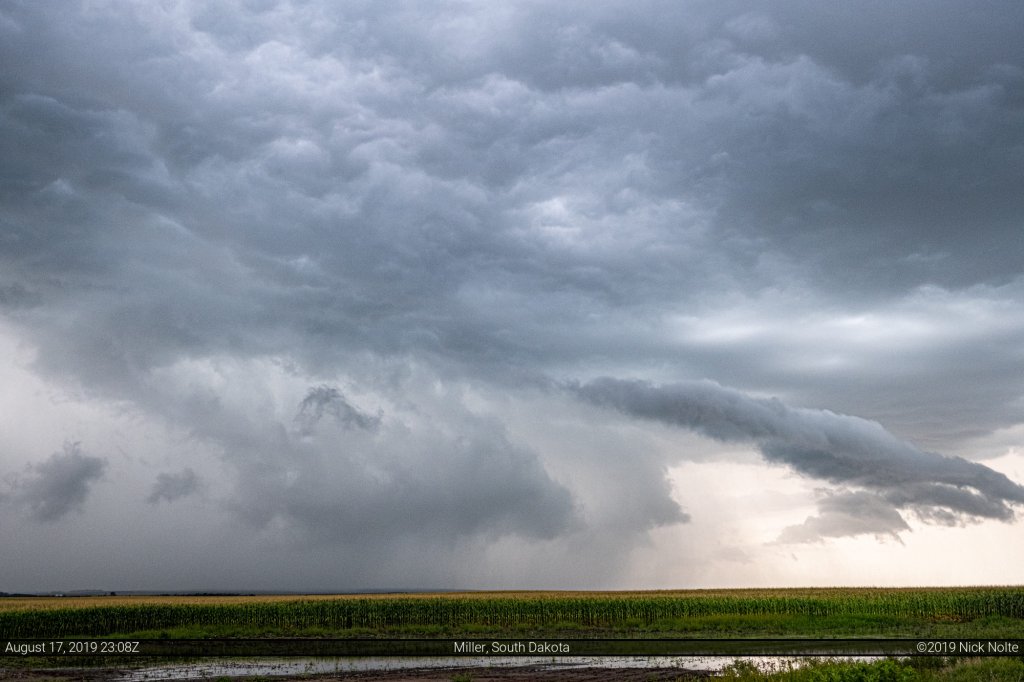 I continued tracking the storm east and noticed that the sunflower fields were in full color, so I stopped near Miller to get a shot of one of the fields.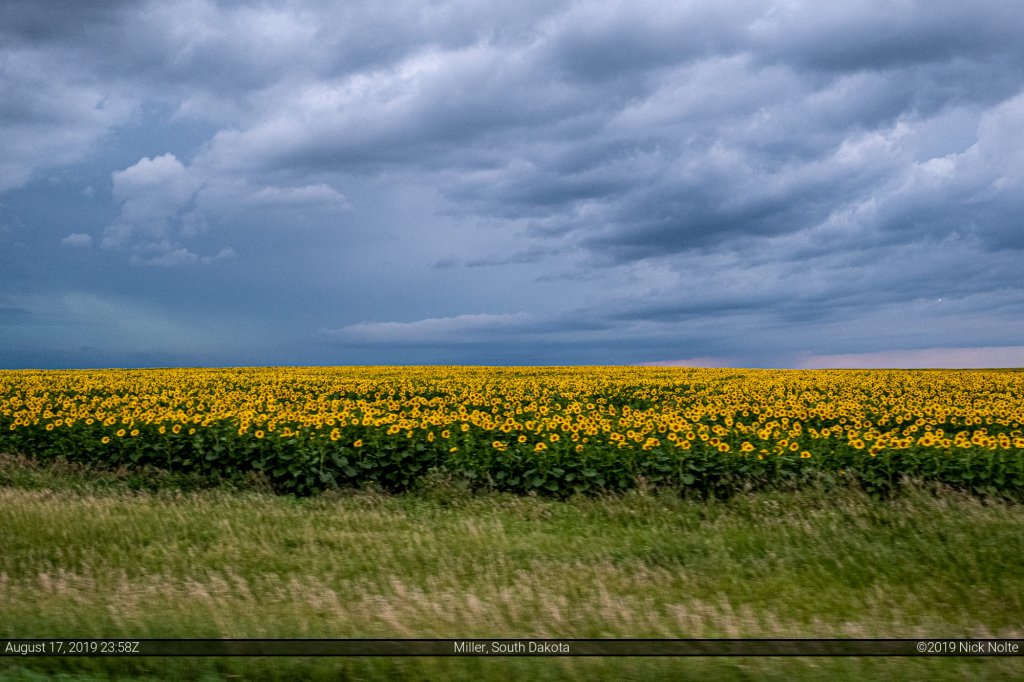 As sunset approached it looked like the storm was pretty much done for chasing prospects, so I headed back towards I-94 and checked out a storm by Kimball before continuing home.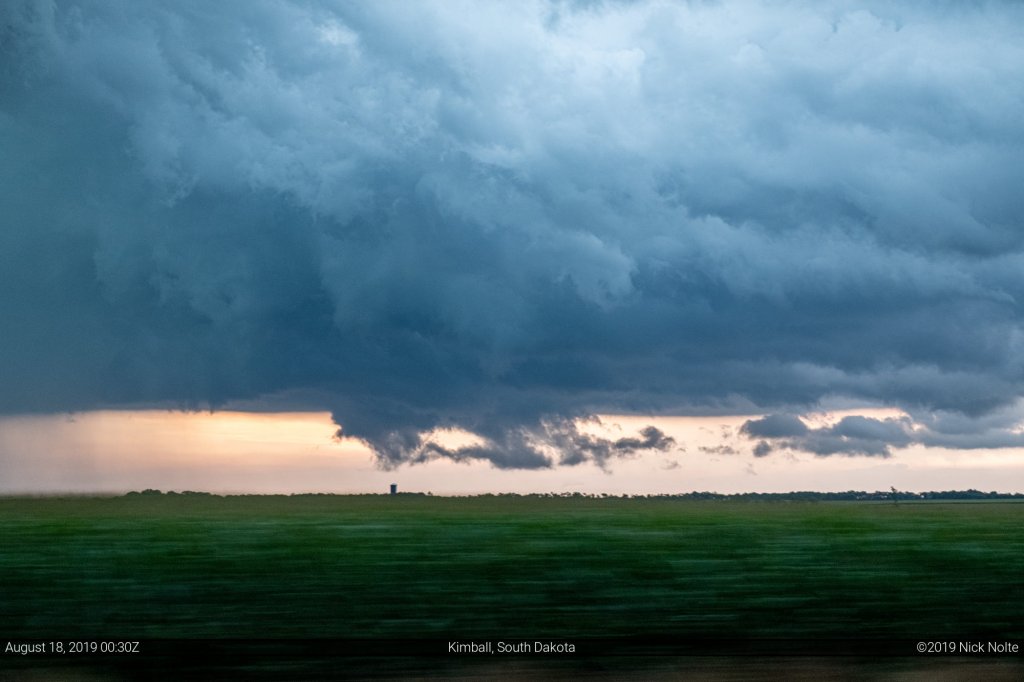 By this time the storms had congealed into a line and they had a pretty nice shelf cloud going by the time I got to Plankinton.

As I trekked down US 281 towards Nebraska I was able to keep an eye on the shelf to my northwest.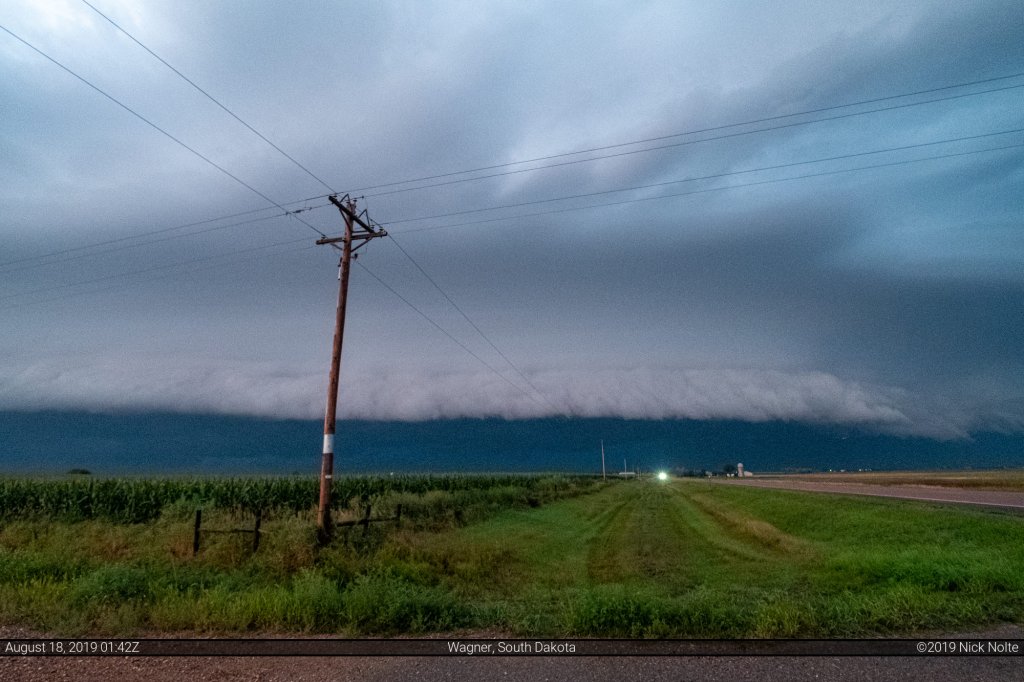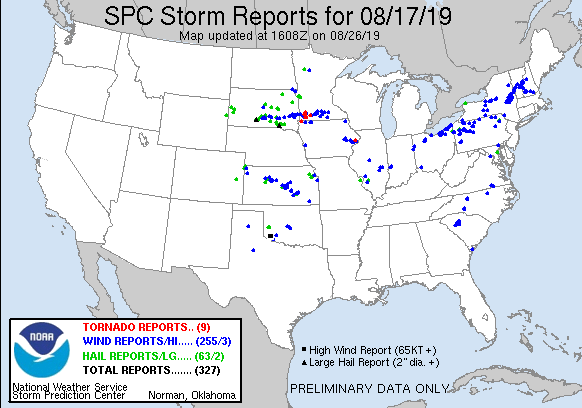 Chase Recap
| START | END | DURATION |
| --- | --- | --- |
| Grand Island, NE @ 17/1440Z | Grand Island, NE @ 18/0440Z | 14 hours, 0 minutes |
| INTERCEPTS | CHASER ENCOUNTERS |
| --- | --- |
| None | None |
Chase Map