| 0 | 0.00" | 30 | 601 |
| --- | --- | --- | --- |
| TORNADOES | HAIL | WIND | MILES |
The 18th featured a developing surface low in the OK/TX panhandle region with a warm front draped across northern Oklahoma where dews were expected to reach the mid 60s, with upper 60s further south towards the Red River. A negatively tilted trough at 500mb with a 70kt jet streak set the stage for a potentially significant day across Oklahoma into Texas.
Since we went back to Grand Island after the previous day's chase, making southern Oklahoma was going to be a stretch. The overnight MCS was still making its way across the I-35 corridor at 18z so concerns crept in regarding the amount of recovery that would take place behind it.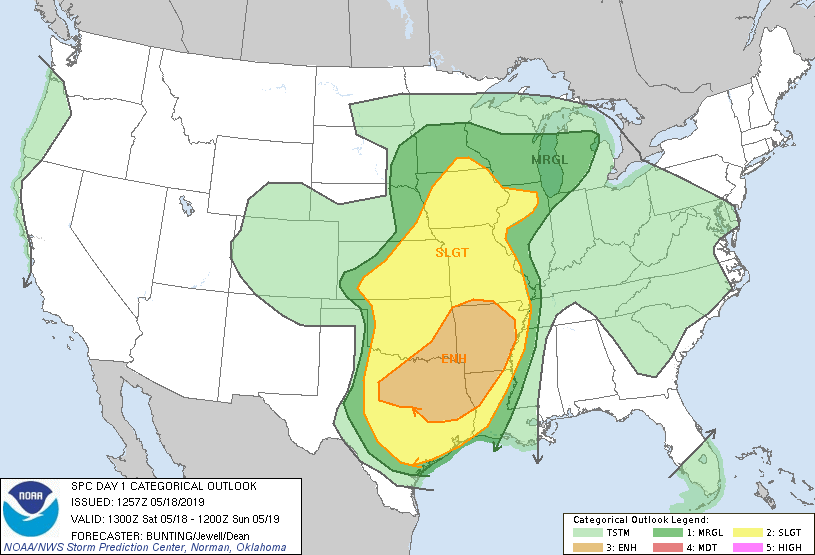 SPC had a rather broad area of 10% hatched tornado probabilities across the Arklatex area, however I was more interested in the area near the surface low, which incidentally is where SPC outlined a higher risk for signifcant hail. To me this also agreed with the forecast for more isolated cells which meant a better chance for tornadoes rather than chasing the existing MCS hoping for redevelopment.
We left Grand Island around 13z and began the trek south. Initially our target was Enid, but heard that fellow chasers Brad Goddard and Jonathan Williamson were headed for Alva, so we decided to head that way as well.
We arrived in Alva just before 20z and SPC issued a mesoscale discussion for our area about a half an hour later indicating storm development within the next two hours. Around 21z cells began to develop immediately to our west on the dryline so we were able to sit back and watch while they developed.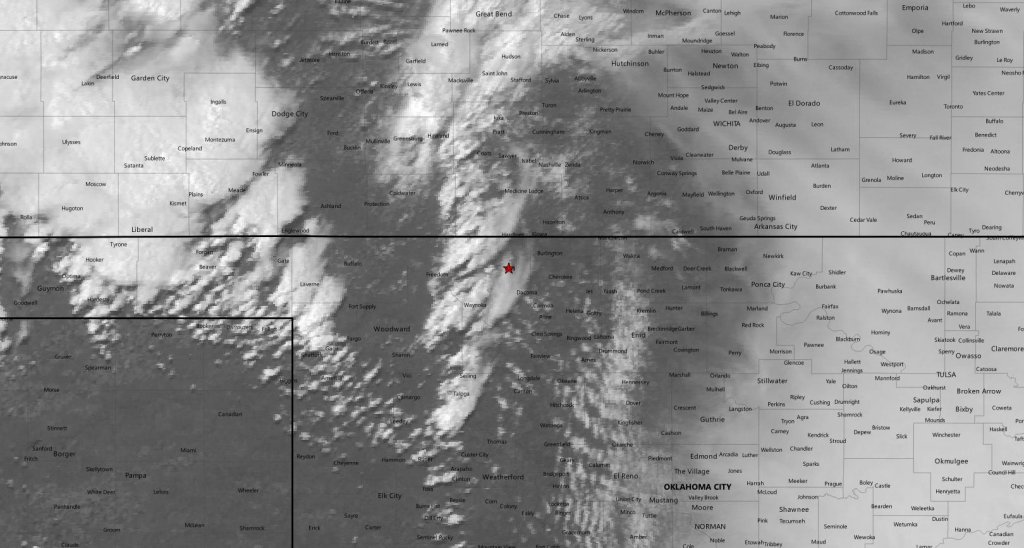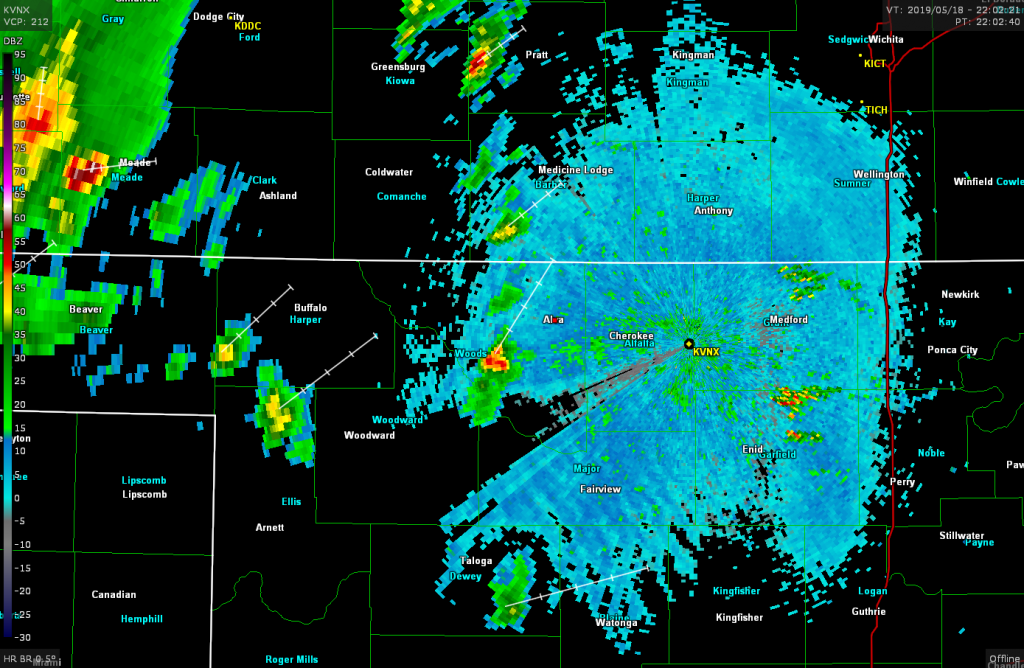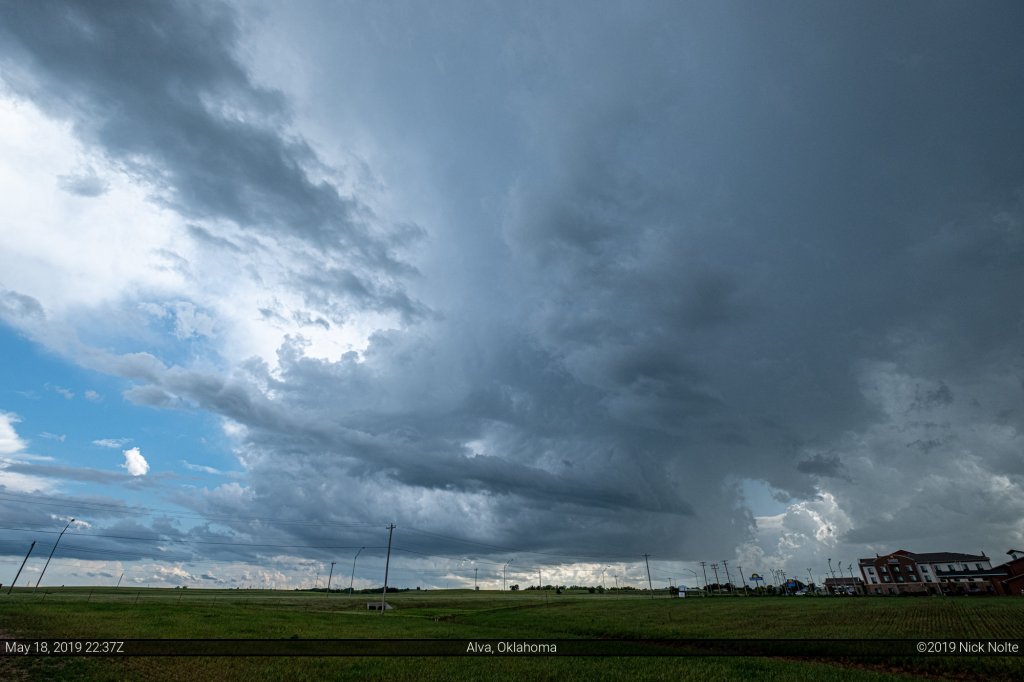 Eventually the storms began to migrate eastward and we took off after them. We dove south towards Fairview in pursuit of the best looking cell on radar but ultimately it appears the cap won for the day as there never was any decent low level structure on the storm.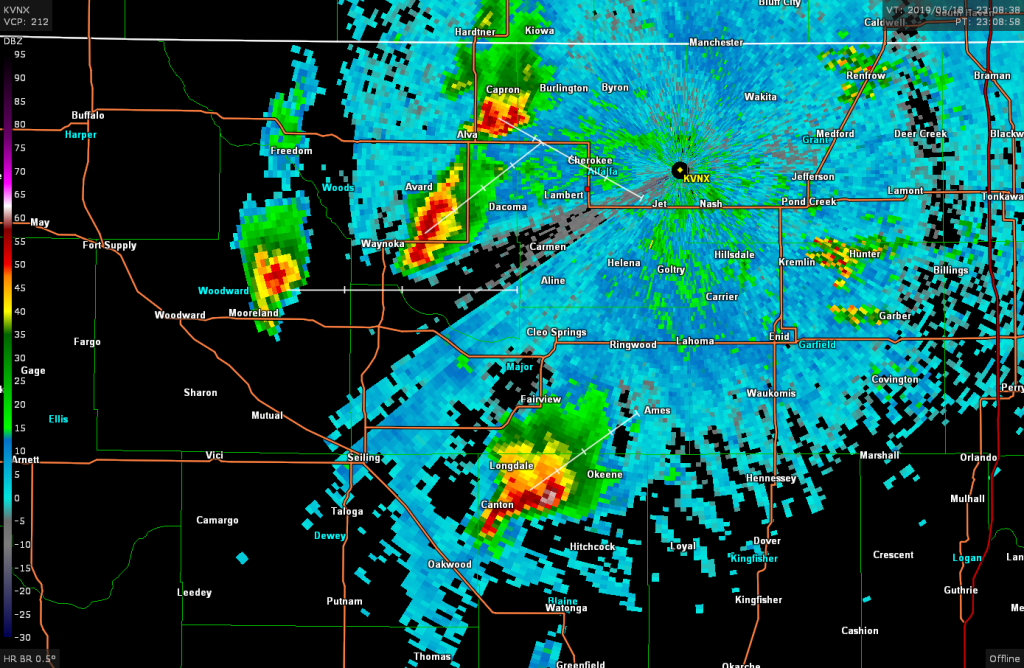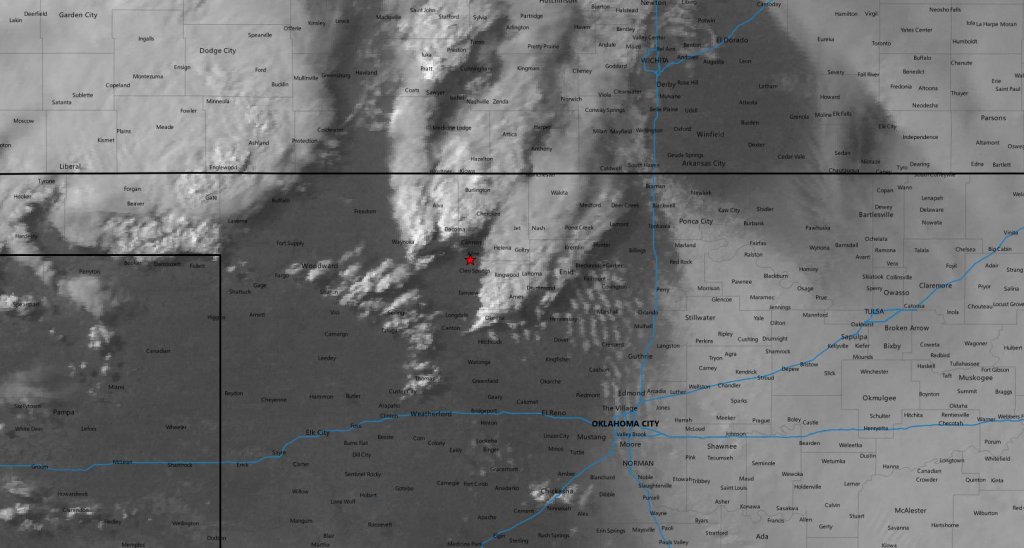 However, as dusk encroached the storm put on quite a shelf cloud display.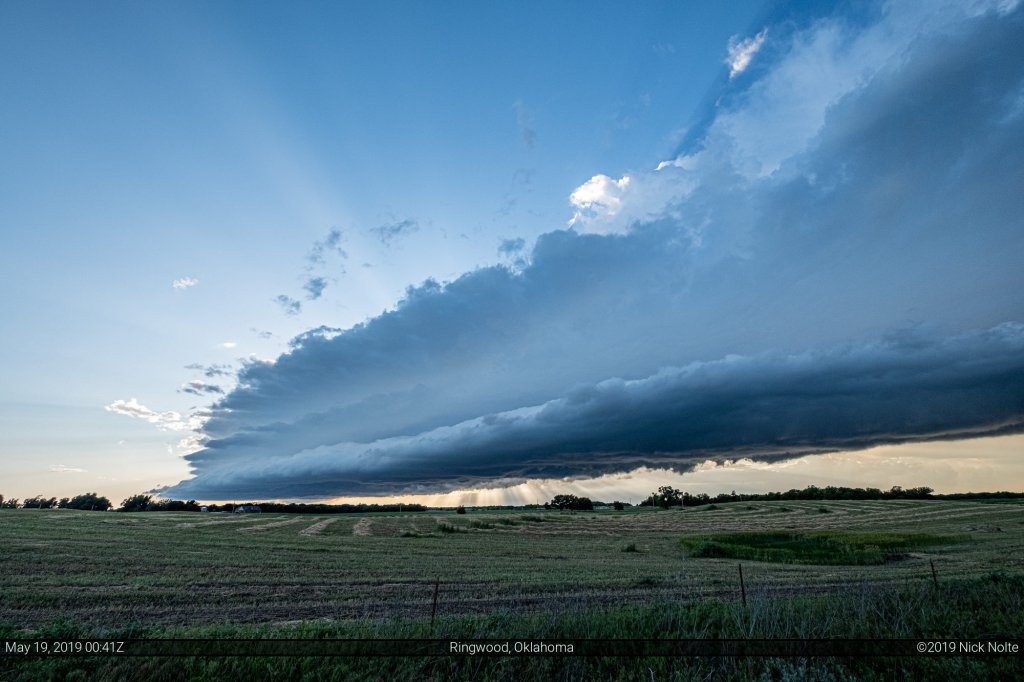 After we were finished enjoying the spectacular shelf cloud we made our way to Oklahoma City for the night. With the 19th being a down day we planned to mosey west to Amarillo to be in position for the 20th which was looking like a big day!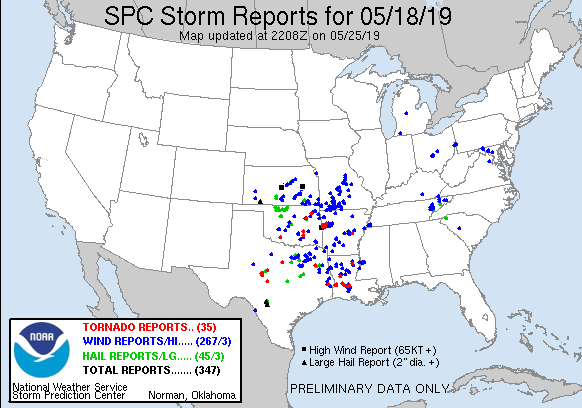 Chase Recap
| START | END | DURATION |
| --- | --- | --- |
| Grand Island, NE @ 18/1321Z | Oklahoma City, OK @ 19/0328Z | 14 hours, 7 minutes |
INTERCEPTS
CHASER ENCOUNTERS
None
Bandit (8)
Brad Goddard (38)
Emilie Williamson (9)
Jonathan Williamson (56)
Rocky Raskovich (1)

Chase Map