| 0 | 0.50" | 30 | 180 |
| --- | --- | --- | --- |
| TORNADOES | HAIL | WIND | MILES |
Just a quick entry, Michigan was in a slight risk for the day and I left work early to go after the storms that had started to crop up to the west. A line had started to form with embedded cells, so I shot up north towards Charlotte to get on the best looking one.
Eventually, I got on one near Diamondale and it looked pretty decent, but soon after this photo it went outflow dominant as the line continued to merge and turn into a linear mess that moved off to the east.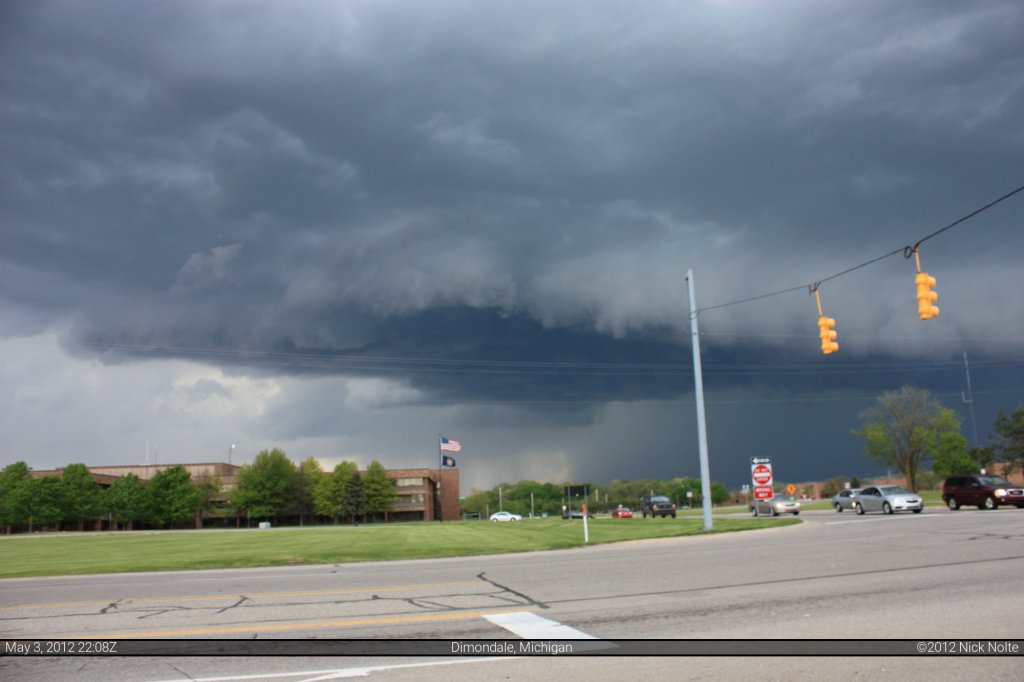 After a bit, I punched the core of this storm on the north side of Lansing to see if it was anything and there was some half-inch hail in there. As it continued to race off to the north east, I dropped back south to intercept what was left on the line as I headed home and the rest of what I saw was rather lackluster: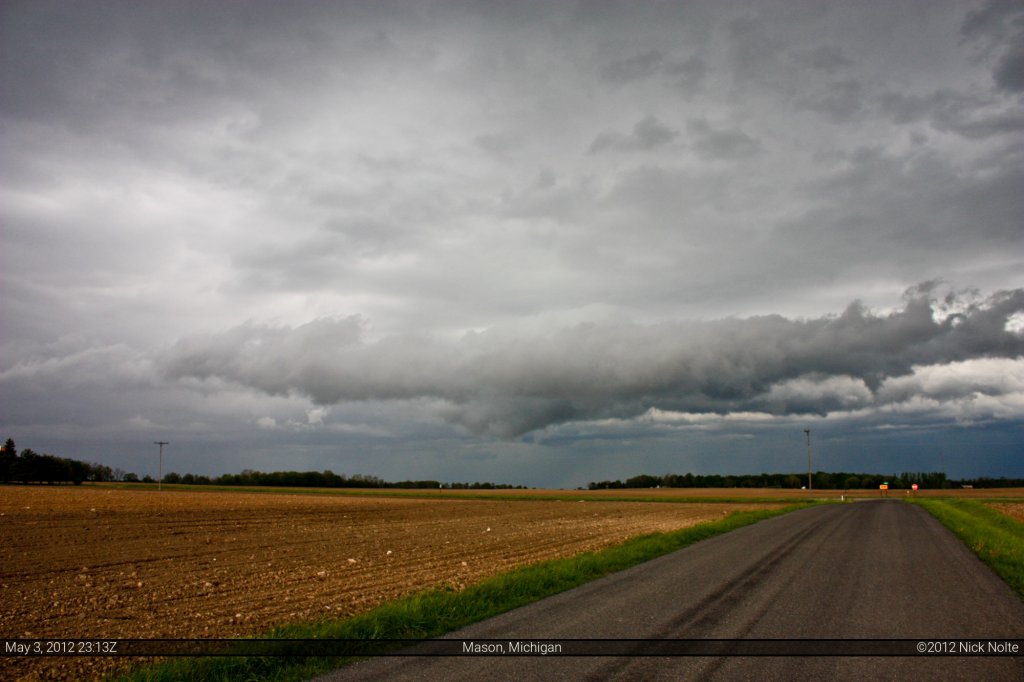 Chase Recap
| START | END | DURATION |
| --- | --- | --- |
| Jackson, MI @ 03/2100Z | Grass Lake, MI @ 04/0037Z | 03 hours, 37 minutes |
| INTERCEPTS | CHASER ENCOUNTERS |
| --- | --- |
| None | None |
Chase Map