| 0 | 0.00" | 30 | 52 |
| --- | --- | --- | --- |
| TORNADOES | HAIL | WIND | MILES |
Nothing too exciting to report for this day. SPC had most of Lower Michigan in a slight risk for severe storms, but I wasn't terribly interested in the day. I was sitting at home keeping an eye on the storms near Grand Rapids when the southern cell started to appear very interesting to me. So, being that it was already southeast of Lansing, I headed towards it.
When I first rolled up on the storm it appeared a bit disorganized but eventually seemed to get its act together when it started forming a pretty nice wall cloud, by Michigan standards. I drove closer to get a better look and noticed that wall cloud was actually rotating a bit, pretty slowly, but rotating nonetheless.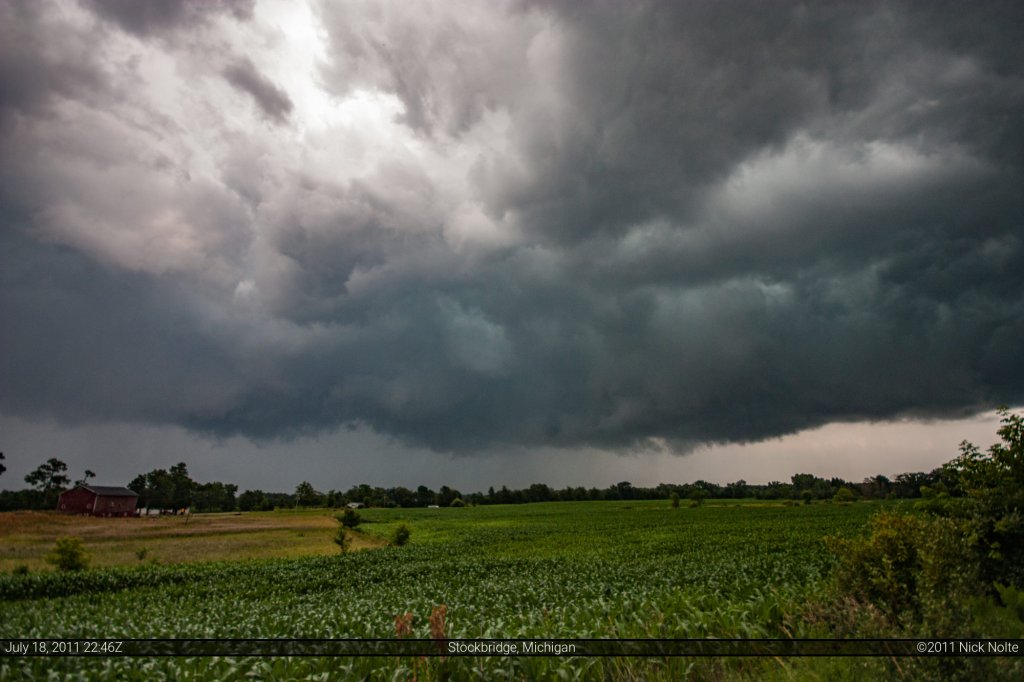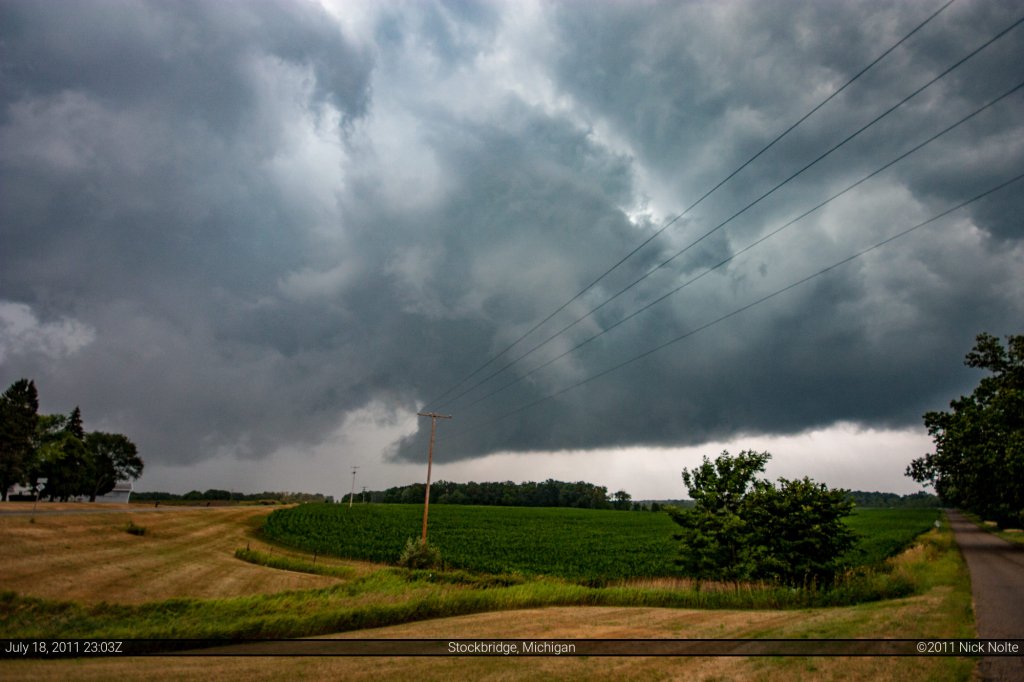 I followed the storm for a bit down M-52 towards Chelsea where it became clear it was dying, probably from the cap filling back in. The VIL signature had pretty much disappeared from radar, so I pulled into the Wendy's and met up with Bob Hartig, who had been out chasing as well, and grabbed a bite to eat before heading back home. A nice gentleman's chase where I managed to keep the mileage under 100!
Chase Recap
| START | END | DURATION |
| --- | --- | --- |
| Grass Lake, MI @ 18/2211Z | Grass Lake, MI @ 19/0058Z | 02 hours, 47 minutes |
Chase Map