| 0 | 1.00" | 60 | 965 |
| --- | --- | --- | --- |
| TORNADOES | HAIL | WIND | MILES |
Just before I left Michigan I decided to forego my original target in southwestern Wisconsin because I figured the MCS that was ongoing was going to preclude any discrete cells. Apparently that was the case as there were only two tornado reports one in Madison County, IA and the other southeast of the Quad Cities. It turned out to be a major wind event as several lines of storms marched across the area. I ran into one line northeast of Peoria, IL on my way to southeast Iowa as I was going to see if I could get in on the southern action. In the photo below, as the line came over that hill it was kicking up some major dust.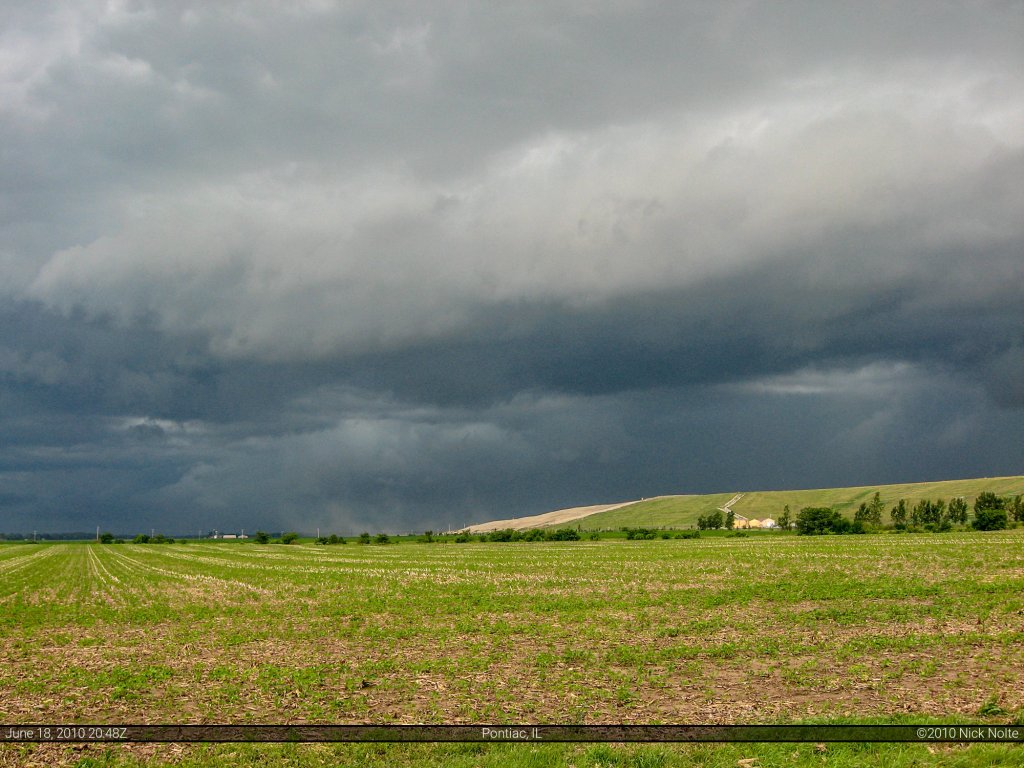 After I shot this I continued towards Burlington, IA crossing familiar territory as this was close to the same route I traveled (albeit in reverse) during my successful Yates City/Elmwood, IL chase on the 5th. To keep it short, I arrived in Mount Pleasant, IA (again!) and shot up US 218 to try and intercept the mean looking bow echo that was about to plow through Washington County, IA. My hope was to get to IA-92 and head east in front of it, but I didn't quite make it, I was about 5 minutes too slow! Anyway, here's photos of the shelf cloud on the bow apex as it slid through Washington and Ainsworth as I approached the US 218/IA 92 intersection at about 7:45pm CST.
Chase Recap
| START | END | DURATION |
| --- | --- | --- |
| Grass Lake, MI @ 18/1620Z | Grass Lake, MI @ 19/0831Z | 16 hours, 11 minutes |
| INTERCEPTS | CHASER ENCOUNTERS |
| --- | --- |
| None | None |
Chase Map